After a decade of anticipation, a cast of about 50 is finally seeing their work on the big screen. Acadiana Center for the Arts (AcA) in Lafayette is screening bizarre mystery film Hogwash now until March 11. 
"A lot of the filmmaking is really a testament to the community in south Louisiana," Hogwash filmmaker and LSU associate professor Zack Godshall says. "It's the collaborative spirit and sense of humor that is very much on the surface everywhere around here."
Godshall's experimental narrative blurs the line between fiction and nonfiction while aiming to push boundaries and disrupt expectations. The story unravels as a group of wackadoodle dreamers come together to produce an original opera that "could change the world."
Hogwash is a six-and-a-half hour film divided into 31 episodes. The screenings at Acadiana Center for the Arts are meant to give an at-home-theater feel, with couches set to face the projector screen. Viewers are welcome to step in and out of the long film during showings. Godshall says while people may miss out on some of its continuity, the humor will still be understood and enjoyed without watching all the way through. 
A Louisiana native, Godshall has made various counterculture films focusing on obscure people and places. His work has been acclaimed by The New York Times, The Atlantic and Oxford American. His projects have played at the Sundance Film Festival and on The Documentary Channel. He is also an associate professor in both the creative writing and screen arts programs at LSU.
Hogwash started as a 15-page outline and rapidly progressed to nearly seven hours of edited footage. Godshall first expected to complete Hogwash within a year, but after two years of editing, the filmmaker realized he had not gotten through even half of the tape. With an extremely minimal budget, he had no choice but to place the outlandish film on the backburner for some time. 
All crew members volunteered their time and imaginations. Nonprofessional actors included LSU and ULL film program students seeking learning experience. Two actors with Baton Rouge ties, Michele Guidry and Mary S. "Susie" Labry, volunteered their time to film in 2013. Both look back at the summer full of theatricals fondly with expressions of gratitude towards Godshall. 
"It was a labor of love," Godshall says. "A side project … kind of like a fun art project."
The cast envisioned their own characters' idiosyncrasies as the production process used minimal to no scripts. Guidry says she created the quirks of a scene based on an episode of The Flintstones. 
"(Godshall) literally told me to just come up with something. He had trusted me well enough and had seen me perform on stage," Guidry says. "A lot of the people he put in it had no prior acting experience. One of the reasons he chose them was because he wanted authenticity and spur-of-the-moment acting."
After 15 years of working as a Philadelphia professional actor fresh out of Penn State University, Guidry made her way to LSU to earn a master's. She now teaches theater at MSA West Academy. As a first-year teacher in 2013, Guidry pursued acting of her own outside of the classroom and quickly teamed up with Godshall at the first mention of Hogwash. 
"I ended up playing what may or may not be twins," Guidry says. "We're never really sure … it's part of the weirdness that is Hogwash."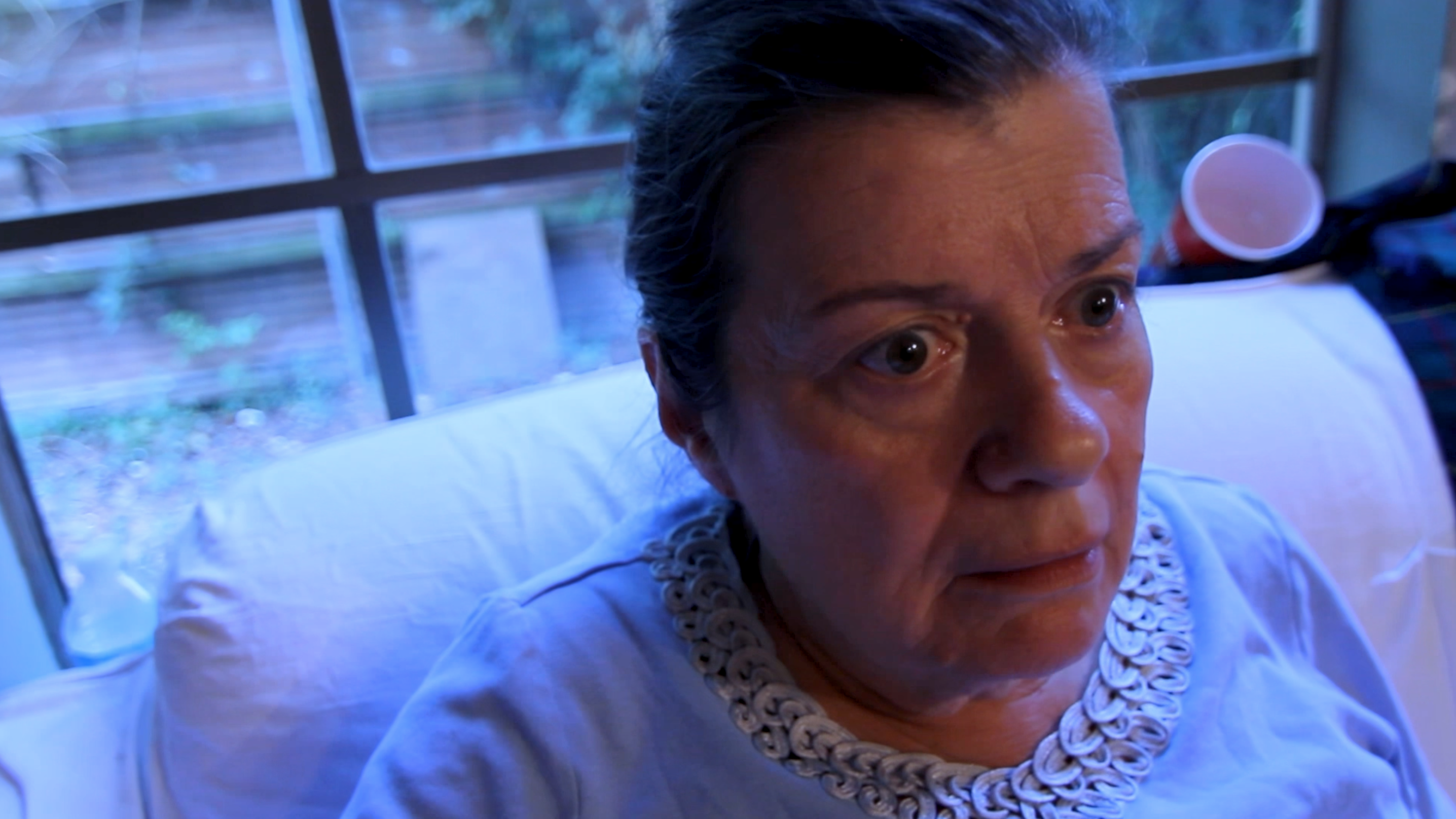 Labry was invited to participate in the production during a film festival, playing an eccentric sister she describes as weird and nutty.  She says her favorite part of filming was acting as a cook and "eating up all that food." 
"In some cases, the actors play a version of themselves," Godshall says. "It's slices of life with a throughline from the beginning to end."
Hogwash plays from 10 a.m. to 4:30 p.m. every day that the AcA is open on Tuesday through Saturday. Admission is free.
In addition to the screenings, "An Evening of Hogwash" event is set to highlight the screen and encourage viewers to hold their attention on March 4 from 4:30-11:30 p.m. Participants can expect the $20 ticket to come with an open bar and the chance to meet the filmmaker and many of its engaging characters. The theater is  at 101 W. Vermilion St. in Lafayette.