---
Southern University's new president-chancellor says he frames every big decision around how he can help students succeed

Dennis Shields brings an especially poignant perspective to the value of higher education. 
As Southern University's new president-chancellor prepares to grow the school system's enrollment, leverage new resources and expand curriculum programs, the native of rural Iowa draws from a childhood in which education was a badly needed salve.
"I come from sort of unusual origins," says Shields, who was appointed president of the Southern University System and chancellor of Southern University and A&M College last July. "I spent the first five years of my life in a Catholic orphanage, and after that grew up in a foster home, a boys' home and another foster home." 
Concerned and caring adults in Shields' life believed in his ability to excel in the classroom, he says, encouraging him to aim high. Shields earned an undergraduate degree from Graceland College in rural Lamoni, Iowa, followed by a law degree from the University of Iowa College of Law.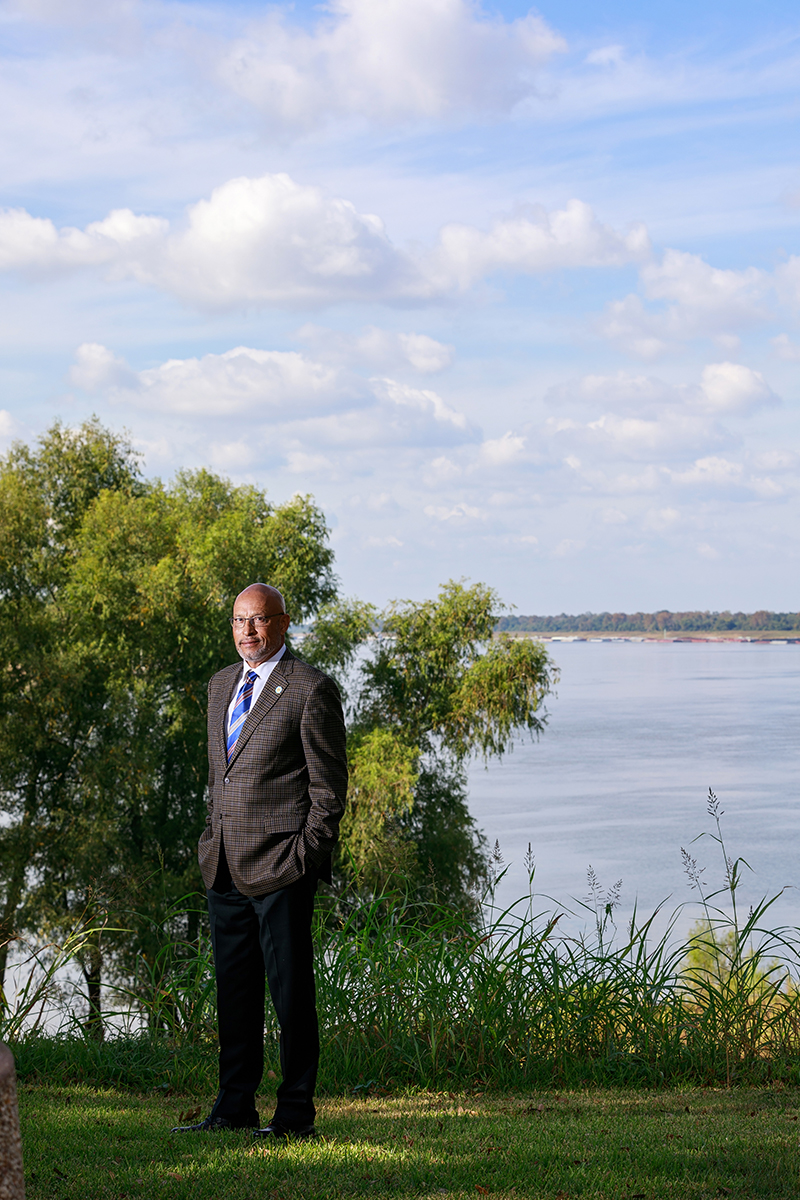 "Law school gave me a portal into a life that I would never have imagined when I was 10 years old living through what I did," Shields says. "That's how I see higher education's core mission. Every decision I make, as a leader of this institution, is through the lens of 'How does this help our students succeed and have great outcomes?'" 
After graduating from law school, college admissions became a point of interest for Shields, particularly concerning diversity and inclusion. It shifted his focus away from the idea of practicing law to working in higher education. He held positions in admissions at the Iowa College of Law, University of Michigan Law School and Duke University School of Law. Later, he served as dean at Phoenix School of Law and vice president for student affairs at The City College of New York.  
Today at Southern University, 70% of students are the first generation in their family to attend college, Shields says, fortifying his enthusiasm for creating a learning environment that fosters success. It was one of the factors that contributed to his leaving his role as chancellor of the University of Wisconsin Platteville to lead Southern.  
"Southern University presented an interesting opportunity," Shields says. "It's the only historically Black university system, and it has a storied history. To be affiliated with it is a privilege." 
A Midwesterner by birth, Shields says he welcomed the chance to not only help Southern grow, but also to further its connection to Baton Rouge.
"I'm a big believer in being a steward of place," he says. "And as a university system, we have a real opportunity to connect Southern with Scotlandville here in Baton Rouge and connect the system's other campuses to New Orleans and Shreveport. The ability to make an impact locally, statewide, regionally and nationally is not the kind of opportunity presented by very many institutions." subr.edu
---
This article was originally published in the January 2023 issue of 225 magazine.