---
Over coffee at Brew Ha-Ha on a Sunday afternoon, three women are making plans.
Michele Johnson and Paula Shreve, the founders of Red Magnolia Theatre Company, discuss phone calls to venues that could host their first production. Macy Jones, who will be directing that production, chimes in with some thoughts on staging.
This is the heart of a new creative endeavor: the city's first women's theater company. They're not exclusive, they say—they welcome all genders to their ranks, and they'll produce more than all-female plays. But from the actresses to the crew handling lighting, props and costuming, the priority is bringing together creative women to make theater that tells their stories.
With backgrounds in acting and opera, respectively, Johnson and Shreve met through productions at Theatre Baton Rouge. It's their home company, for certain. But they couldn't help but notice one thing missing in most plays: meaty roles for women. So, they figured, why not create their own opportunities?
"When you look at the plays that get produced, they're often male-centric. Many have one female role. Those are the [stories] considered to be universal, that everyone can relate to," Shreve says. "But as soon as you get a play that speaks to women or has mainly women as the focus, then that becomes niche. Red Magnolia's pushing against that. Women's stories are also universal."
So the two started a small board along with other local actresses and theater vets and launched Red Magnolia. They've pulled on their own resources and community donations plus partnerships with local businesses like Classic Hits 103.3, Covalent Logic and NK Boutique to make it all happen. And they're planning the first of what they hope to be many productions.
With the direction of Jones, who recently completed her doctorate in theater history at LSU, the company will debut in October with Love, Loss, and What I Wore, an Off-Broadway play by Nora and Delia Ephron. The performance will coincide with Baton Rouge Women's Week.
The play features several characters—all women—who recount a moment of comedy, poignance or trauma from their lives and how their apparel played into that memory. Jones explains that her vision for the show is inspired by the tradition of quilting in her own family. The patchwork of stories reminds her of the way her grandmother would stitch together disparate pieces into one quilt and how it felt to wrap herself up in those memories.
And so Jones is framing the production similarly, with one recurring character acting as a designer making a "memory project" out of pieces from each woman's story. It's an approach that resonates with the women involved in the production. But it also transcends gender—to the heart of people.
She finishes up her coffee with an explanation that what Red Magnolia really wants to do is empower people with stories—ones that happen to center on women.
"This goes beyond theater," Johnson says.
Red Magnolia's production of Love, Loss, and What I Wore is set for Oct. 12-14 at Mid City Ballroom, 136 S. Acadian Thruway. Check the company's website for ticket information. redmagnoliatc.org
---
TAKING THE STAGE
Preview the fall lineups at several local theater companies

Theatre Baton Rouge

From a small town in Pennsylvania to a classic Dickensian story, Theatre Baton Rouge has the busiest slate this season with five productions planned. The slate begins with Fun Home (Sept. 7-16), a musical told in the past and present about a woman grappling with her relationship with her gay father and her own sexuality. The lineup continues with horror-comedy musical Little Shop of Horrors, (Sept. 2-Oct. 7), Halloween classic The Rocky Horror Show (Oct. 18-27) and the psychiatric-hospital drama One Flew Over the Cuckoo's Nest (Nov. 2-18). The season wraps with a holiday staple: A Christmas Carol (Dec. 7-16). theatrebr.org
New Venture Theatre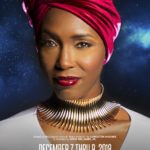 Whitney Houston is remembered for her incomparable voice, and New Venture Theatre will honor her legacy through dance with its production of Love, Whitney (Oct. 19-21). Rounding out the company's fall roster is Black Nativity (Dec. 7-9). This Langston Hughes play tells the story of Jesus's birth from the African-American perspective, complete with gospel numbers. newventuretheatre.org
Playmakers of Baton Rouge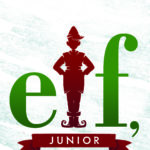 Baton Rouge's children's company is finishing up its first show of the fall early this month: A Year with Frog and Toad (Aug. 24-Sept. 2), a musical based on the children's storybooks Frog and Toad. This fall will be anchored by a Christmas special with Elf the Musical Jr. (Dec. 7-16). The play follows the familiar story of the Will Ferrell holiday flick, with Buddy the Elf in search of his real family and the true meaning of Christmas spirit. playmakersbr.org
Swine Palace & LSU Theatre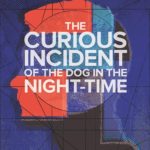 Swine Palace's fall season features The Curious Incident of the Dog in the Night-Time (Sept. 19-30), a drama based on the book of the same name. Directed by associate professor of acting and directing Rick Holden, the play tells the story of a 15-year-old autistic boy suspected of murdering his neighbor's dog and his search for the real killer. Swine Palace and LSU Theatre will collaborate later in the season with The Diary of Anne Frank (Nov. 7-18), which retells the historic life and death of the young Jewish girl in Nazi Germany. swinepalace.org
---
This article was originally published in the September 2018 issue of 225 Magazine.