The exact date is under wraps, but sometime this month, more than 5,000 free pink pumpkins will appear on the grounds of Baton Rouge General's three campuses. Within hours, they'll be scooped up by excited kids and adults. (Editor's note: The pop-up is Friday, Oct. 6.)
The stealthy phenomenon resembles the mad rush to pluck wooden flamingos from the University Lakes. But instead of ushering in the Spanish Town Mardi Gras parade, the event is a breast cancer awareness reminder. 
The pop-up patch began in 2018 and is part of the Baton Rouge General's Protect Your Pumpkins campaign for Breast Cancer Awareness Month. 
"We want to remind women over 40 how important it is to schedule a mammogram," Baton Rouge General Communications Manager Katie Johnston says. And while family history places some women at higher risk, Johnston says everyone should be mindful, particularly since 80% to 85% of those diagnosed with breast cancer have no family history, according to the National Institutes of Health.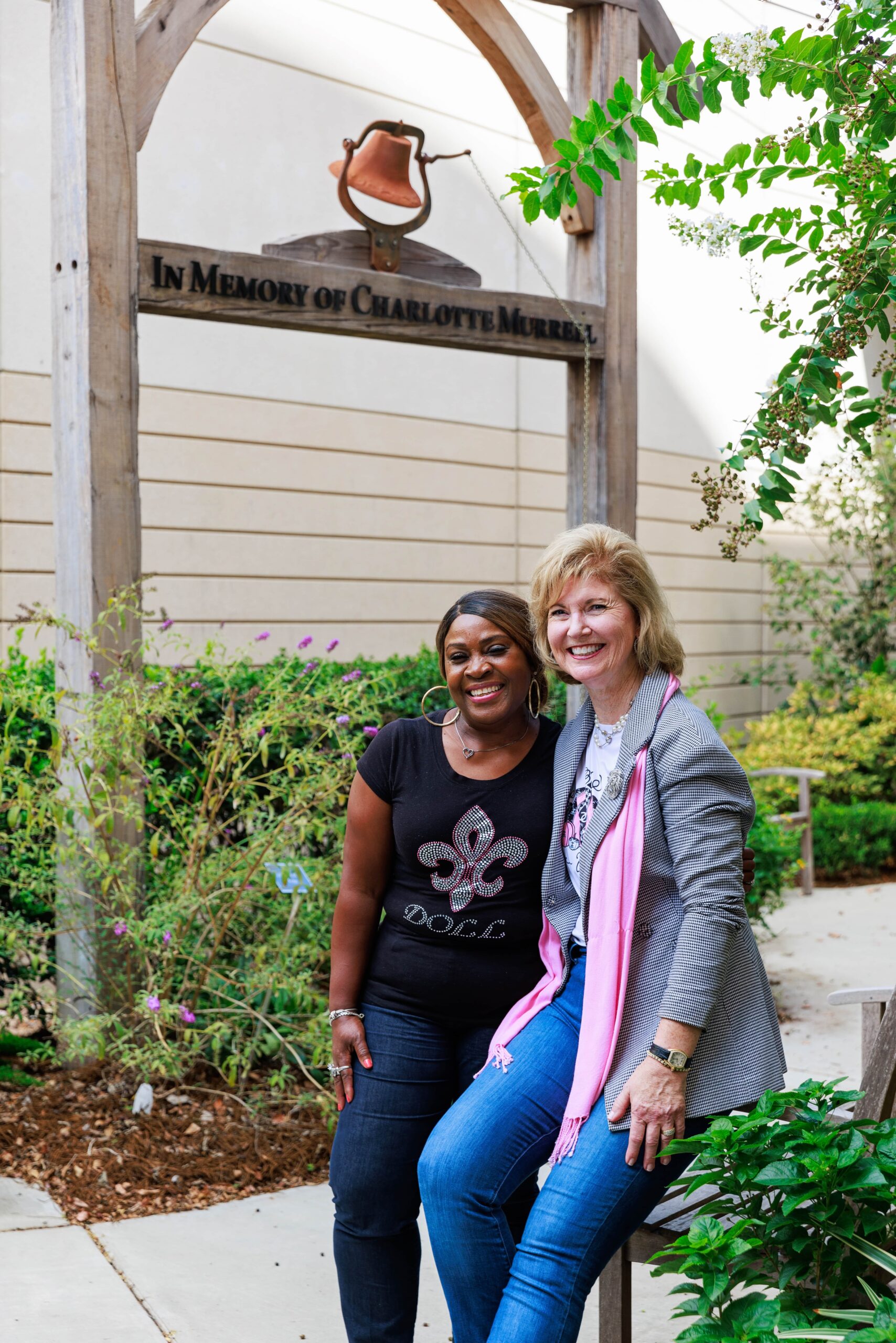 Chances are one in eight that a woman will develop breast cancer over her lifetime—and Black women have a 40% higher death rate than their white counterparts, according to the American Cancer Society. Data from the National Cancer Institute also states that East Baton Rouge Parish has the second highest incidence of new breast cancer cases in Louisiana.
The pop-up pumpkin patch takes place every October, but its date is a closely held secret. The night before, volunteers work until sunrise to deliver thousands of pale pink Porcelain Doll variety pumpkins to the hospital's Bluebonnet, Mid City and Ascension Parish locations. Passersby spot them the next day, prompting many to stop by and pick one up. And news of the event spreads like wildfire on social media, of course. 
Johnston says a new component of this year's campaign is the Protect Your Pumpkins ambassadors. Three breast cancer survivors, community volunteer Diane Tate, educator Shaun Ward and CPA Lauren Ritchey are spreading the word all month about their own cancer journeys and amplifying the campaign's message about self exams and regular mammograms. 
"I'm still here because they caught it early," says Tate, 63, who was diagnosed with Stage 1 breast cancer in 2021 and underwent a lumpectomy and radiation therapy.
"Get your regular mammogram," she adds. "I'm all about telling people to go do it." brgeneral.org
---
This article was originally published in the October 2023 issue of 225 magazine.