---
Seated around a table, the group is asked a simple question: favorite Star Trek iteration?
No two answers are the same. One person says the character-driven Deep Space Nine. Another says Next Generation, with the intense dynamic between Q and Picard and its diverse cast. Another says the movies, but only with the original television series' crew, from 1982's The Wrath of Khan to 1991's The Undiscovered Country.
It takes wrangling to reign them back in. These are the highest ranking officers of the USS Corsair, Baton Rouge's 300-member-strong Star Trek meetup. They've got a galaxy full of opinions on their favorite franchise.
Commanding officer Trish Tunis founded the group with her husband, Edward, nearly 11 years ago after moving to Baton Rouge from New Jersey for a medical data job. A small meetup of five has boomed into today's club, which does everything from convention trips to meetups to discuss Trek-related topics to online roleplay to 5ks to "field missions" that raise money and resources for local nonprofits.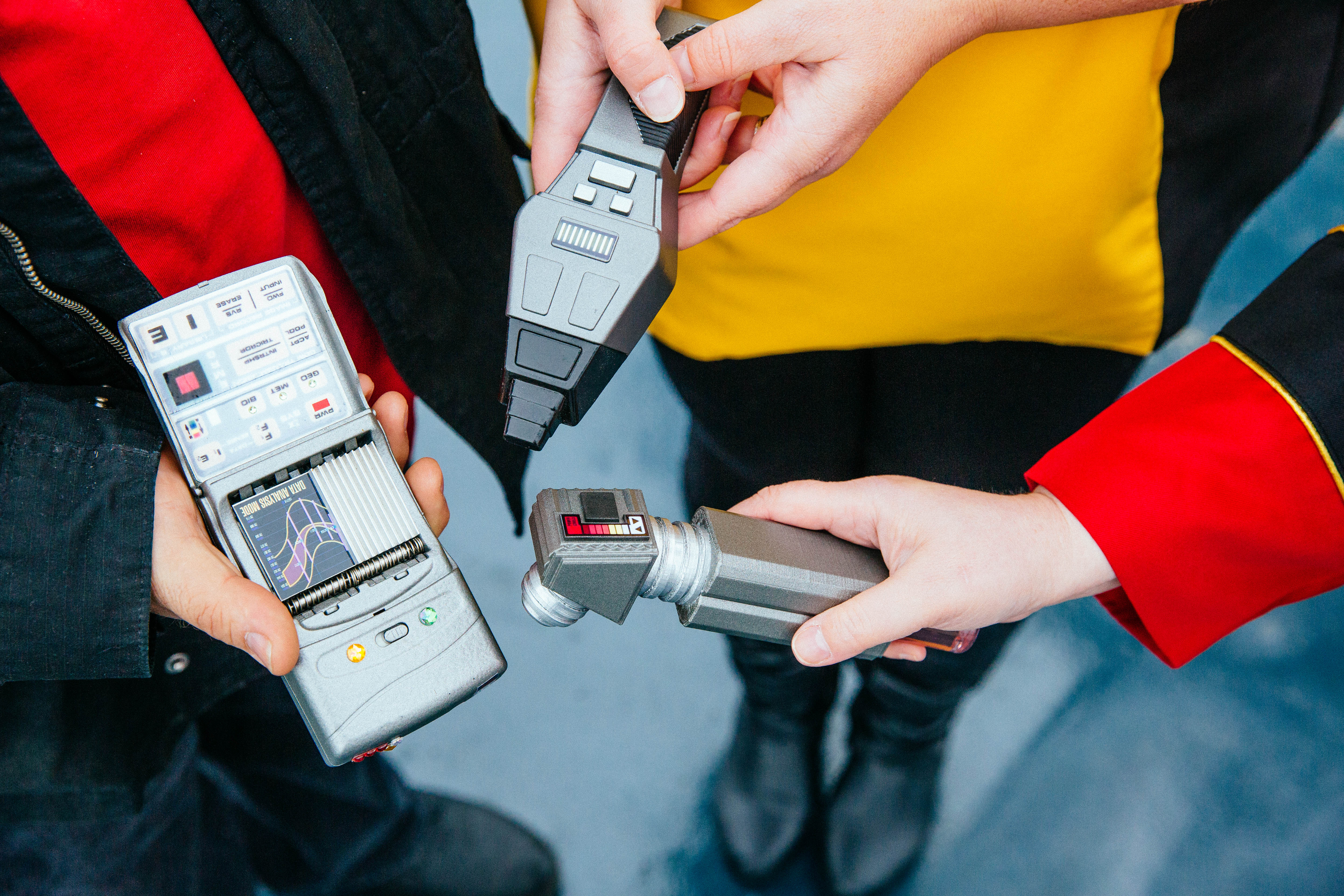 They'll be the first to tell you: They're nerds. There's no shame. Nerdiness, Tunis says, breaks down barriers between people. You know you're speaking the same language as someone else as soon as you meet them—even if that language happens to be Klingon.
"Star Trek to me is an optimistic view of the future," Tunis says. "It's a path; it's an idea. It's a universe that's great to play in, to have fun with, to meet people, to connect. It's a whole universe in its own to get to explore ideas."
Those connections expand beyond discussions of Riker or Janeway or Spock. When the Tunises' house flooded in 2016, USS Corsair members were the ones to help them shovel debris. When the club's executive officer Sydney LeJeune found out her son, a navy serviceman, would be assigned to a ship bearing the same name as Star Trek's iconic vessel, the USS Enterprise, the club laughed and whooped along with her. They even help members seek academic scholarships from Starfleet Academy, a network of Trek and sci-fi enthusiasts.
Sure, many of the members own Starfleet uniforms, troves of prop weapons and medkits, roleplay alter egos and box sets of series. Fandom will always be the core of their bond. But community is one of the most fundamental parts of nerdiness.
"Star Trek is beyond just the shows and the films," says Jennifer Tenney, the club's communications officer. "It's brought a whole planet together."
---
HOW TO JOIN
Visit brstartrek.com, enlist in the USS Corsair's crew and show up for the next meetup.
---
Click here to head back to our club headquarters.
This article was originally published in the March 2018 issue of 225 Magazine.