---
Correction: 
In the December 2016 issue, we incorrectly stated that Composite Effects is licensed to make silicone masks for Dark Horse Comics. While the business is licensed to make masks for HBO's
Game of Thrones
, it does not have the same agreement with Dark Horse.
225
regrets this error.
---
Bees and yarn and robots, oh my! 225 spent the day at the Baton Rouge Mini Maker Faire to check out some unique local creations.  Put together annually by the East Baton Rouge Parish Library, The Baton Rouge Mini Maker Faire offers attendees the chance to meet local makers during hands-on workshops and educational presentations. This year's October event showcased more than 50 makers and a presentation by Mythbusters' Jamie Hyneman. makerfaire-batonrouge.com.
---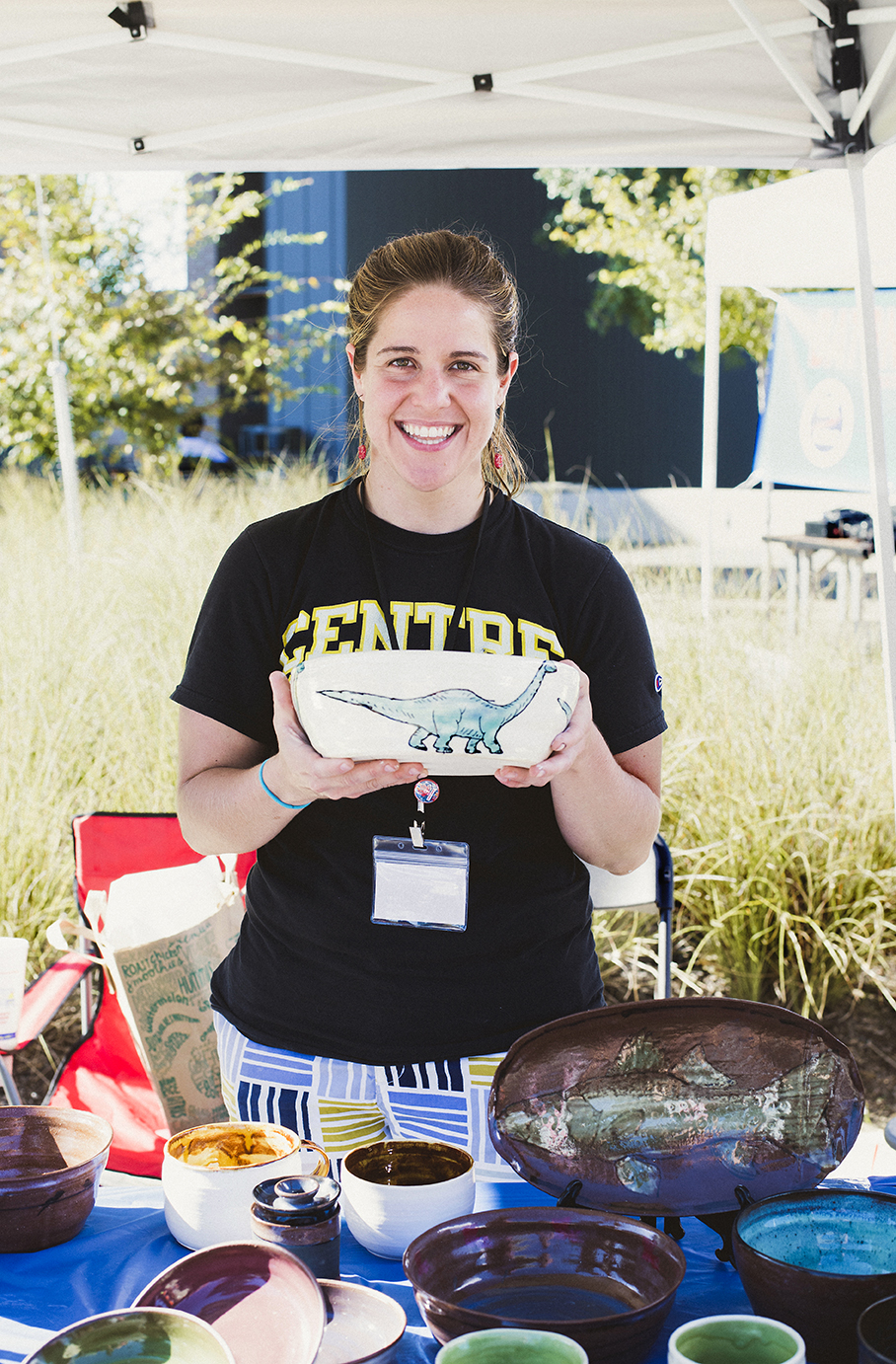 Mary Trigg, 31
Fifth-grade teacher
What she makes: BigBrownBat Ceramics, jewelry and often dinosaur-themed functional wares, etsy.com/shop/bigbrownbat
Why she makes it: "I've been doing this for about 10 years now. … It's really satisfying to make something that somebody actually uses or wears. Plus, I really like dinosaurs. With this salad bowl, you can have your salad with an herbivore dinosaur."
---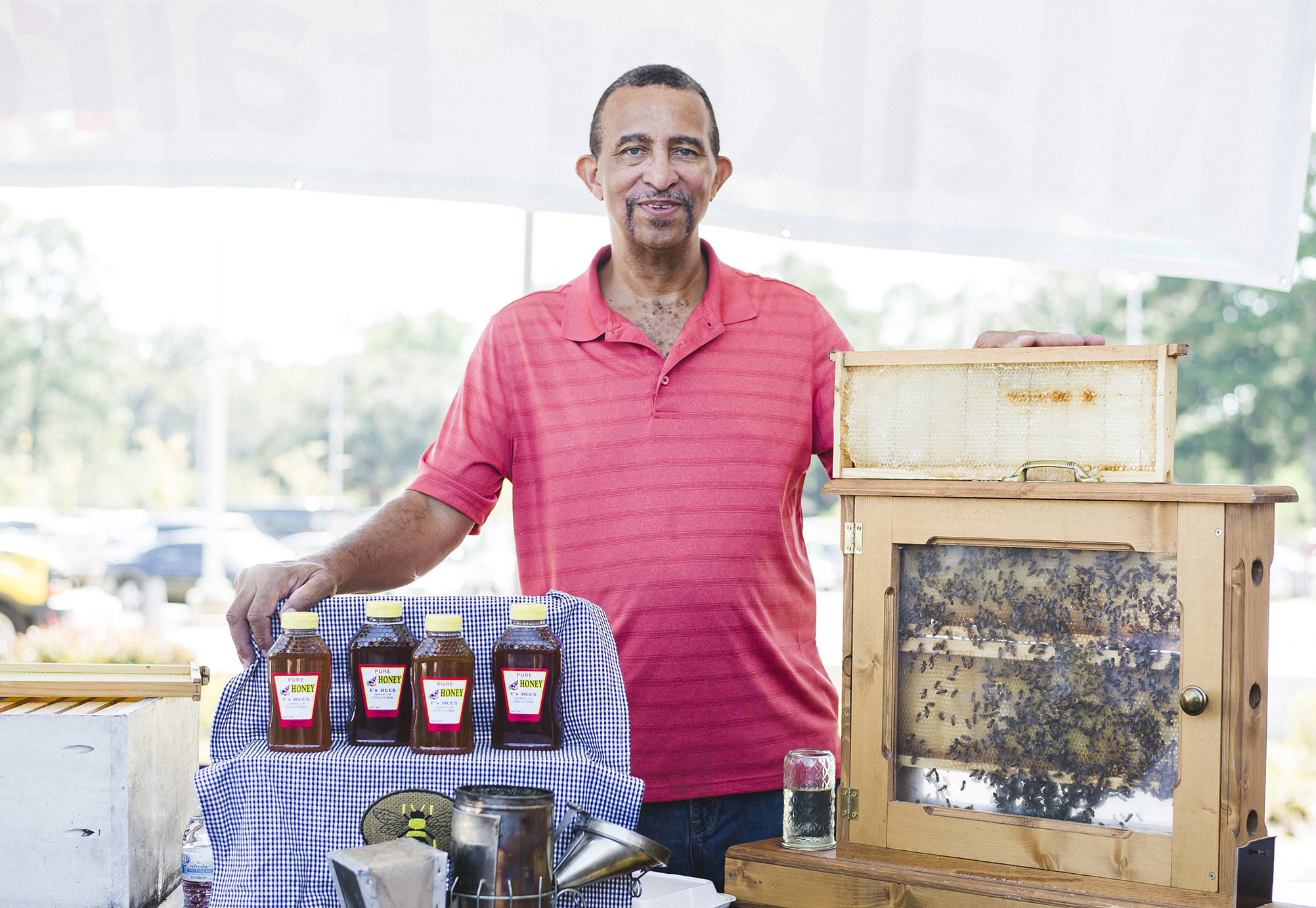 Ephraim Freeman, 59
Beekeeper
What he makes: E's Bees Sweet Local Honey, 573-9909
Why he makes it: "Really, the bees make the fresh honey; I just steal it from them. It's fascinating working with them. The bees do incredible things."
---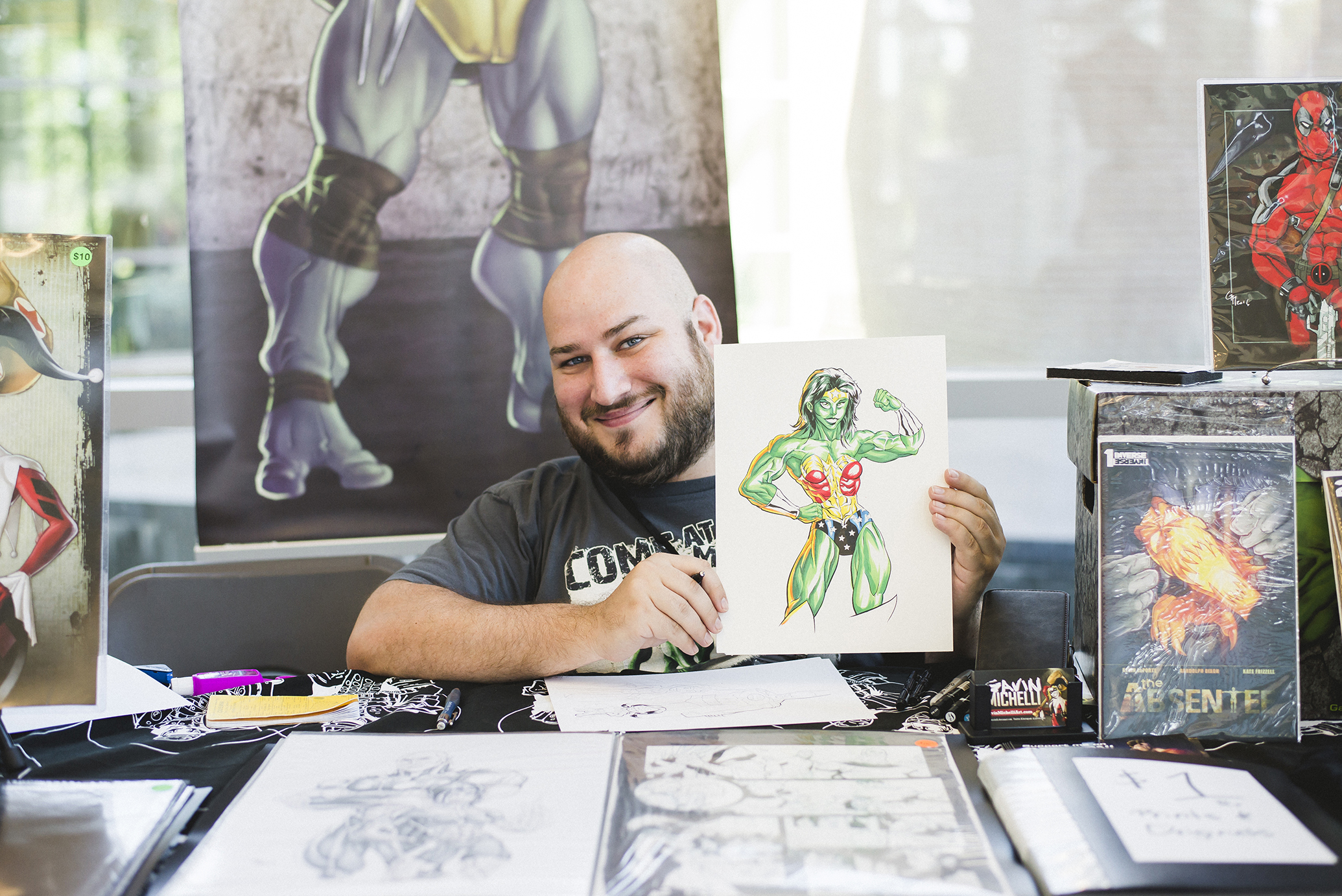 Gavin Michelli, 33
Graphic artist
What he makes: Comic book art, his "first love and passion," gavinmichelliart.com
Why he makes it: "My mom has saved pictures that I drew of Superman and He-Man when I was like 3, before my memory was even formed. Comic book art is just what I've drawn my entire life. It's the subject matter that I gravitate toward."
---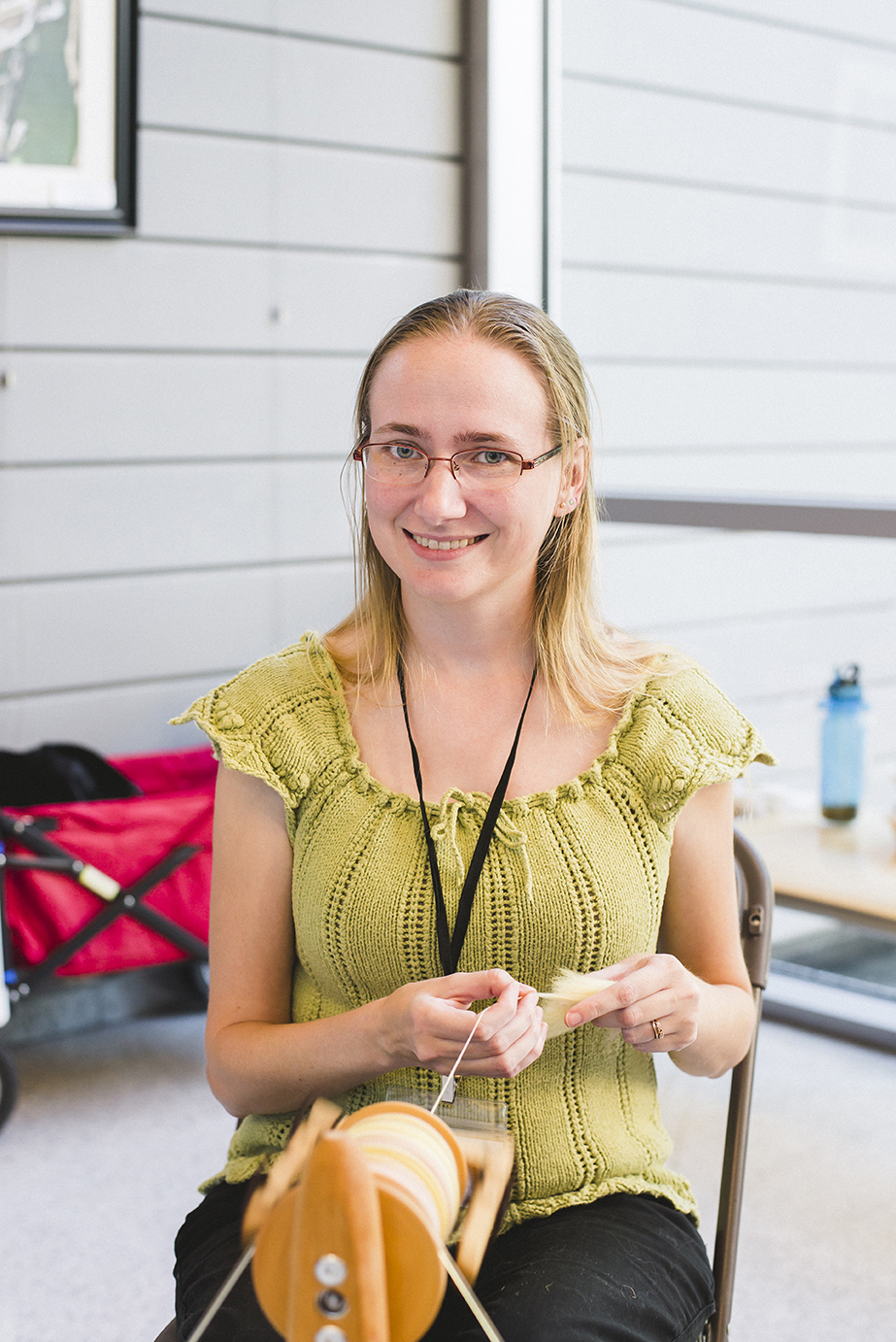 Amanda Lemmi, 30
Member of Baton Rouge Red Sticks
What she makes: Spins fiber into yarn and thread using a spinning wheel
Why she makes it: "I like having something finished. It's relaxing, it's calming and it's entirely analog. There's nothing digital about using a spinning wheel, so it gets me away from my computer."
---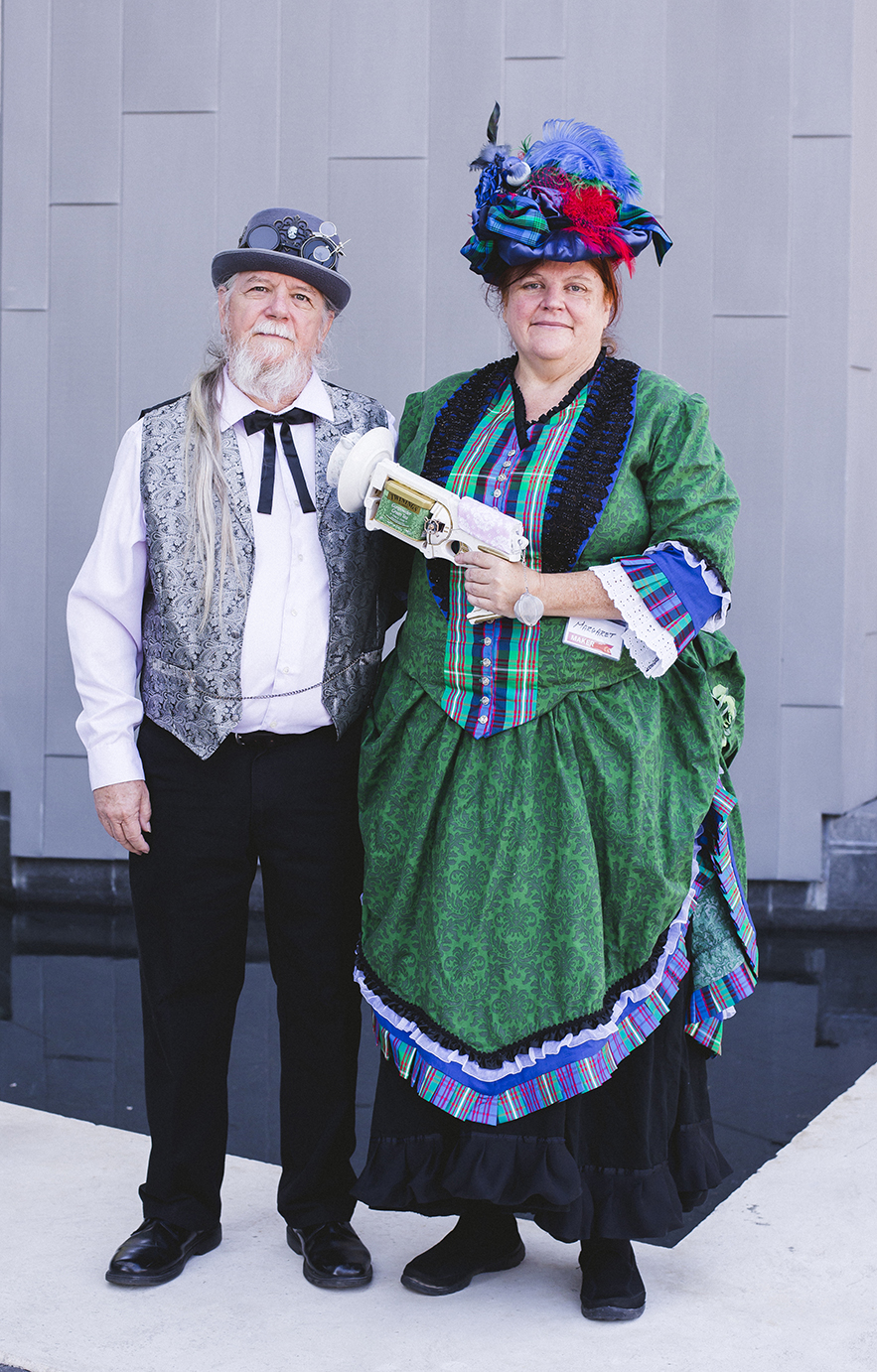 Margaret Lipscomb, 53
Co-president, Baton Rouge Area Steampunk Society
What she makes: Fantastical steampunk art made from ordinary items, facebook.com/brsteampunk
Why she makes it: "I'm a costumer, I'm a seamstress; that is what I do. Give me a chance to wear interesting­—Victorian-era clothing and big fancy hats. I love the aesthetic of it all."
---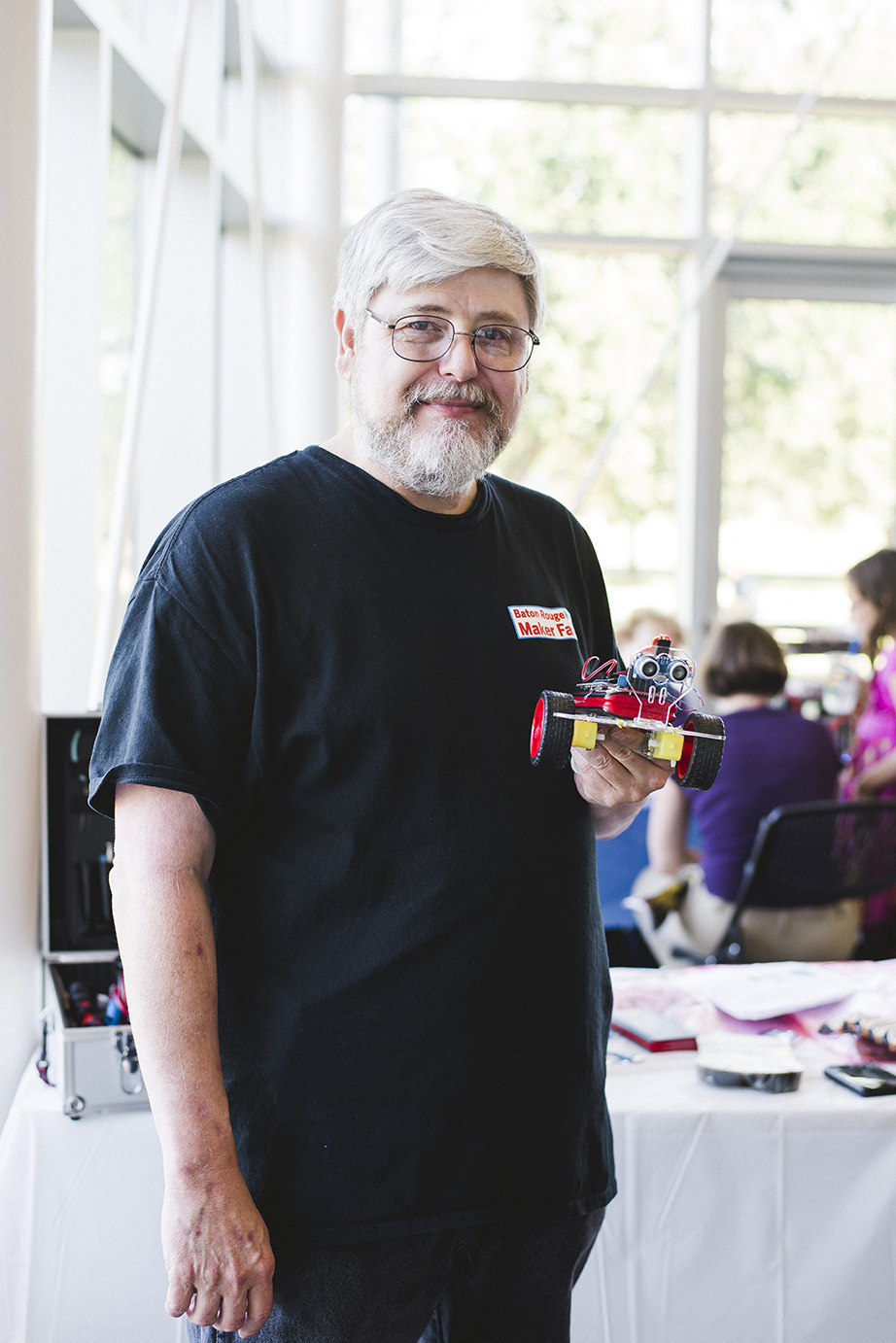 Isaac Traxler, 58
Works with computer science students at LSU
What he makes: Small animatronic Arduino robots, isaac.lsu.edu
Why he makes it: "The robots are to get people to stop. I've conned you into looking at this cool robot, and next I make my pitch about making your own. It isn't that hard to get started. So, it's sharing my passion."
---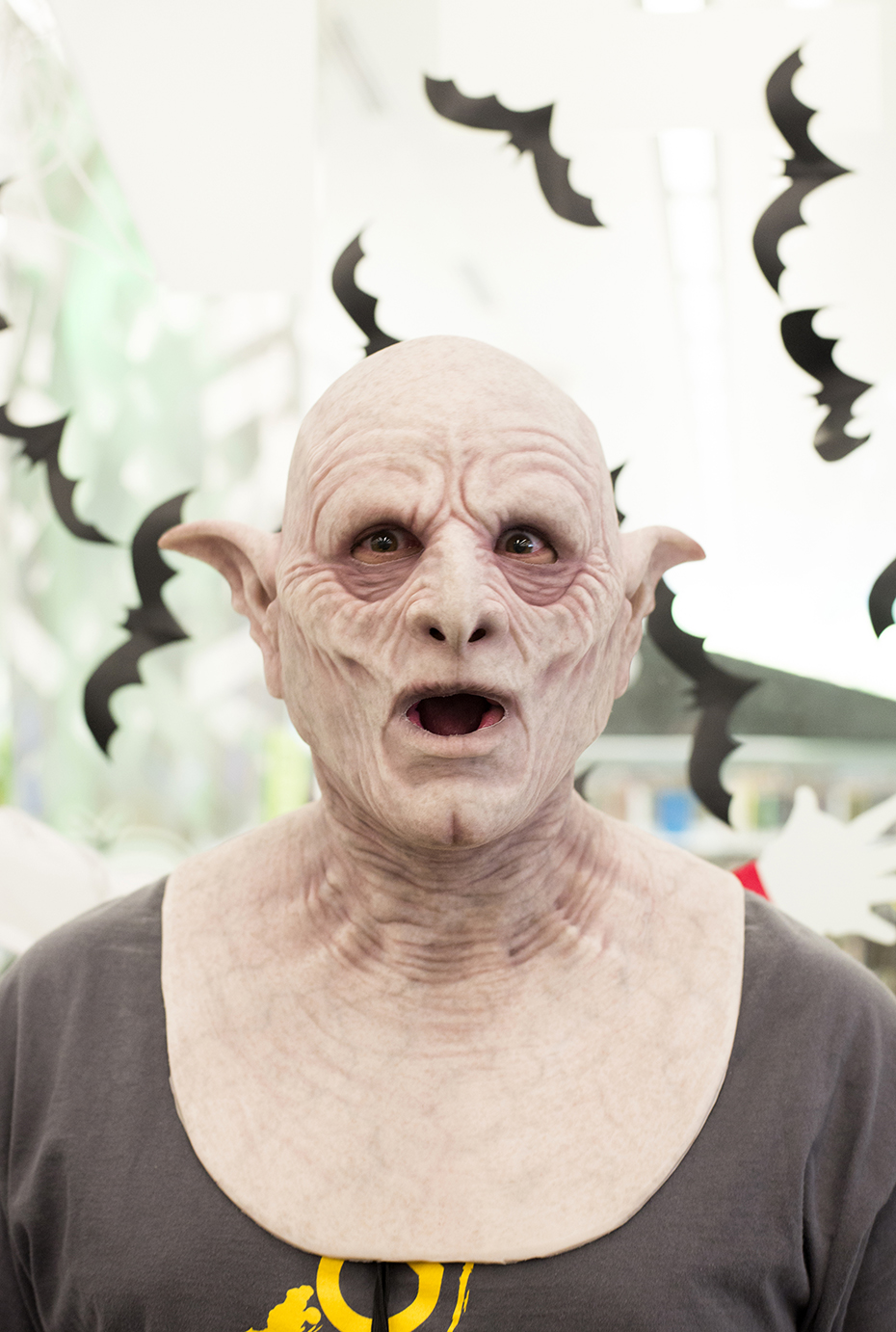 Brett Morris, 42
Composite Effects general manager and sculptor
What he makes: Officially licensed silicone masks, including one for Game of Thrones' White Walkers. compositeeffects.com/mystore
Why he makes it: "I've always been into monsters, ever since I saw the movie Alien when I was 5. That movie really affected me. Going to work every day and making monsters—that's amazing. I'm proud to be a part of that."
---
This article was originally published in the December 2016 issue of 225 Magazine.