---
2022
People to Watch
in the Capital Region

On a gloomy day in December, Olivia Dunne is recovering from the flu.
Livvy, as her friends call her, isn't up for making a TikTok post today. That is OK, of course, but her 4.6 million—yes, you read that right, 4.6 million—TikTok followers will be expecting something soon.
"I'm just doing what I love to do," Dunne says. "Nothing really feels like a job, but I definitely have responsibilities."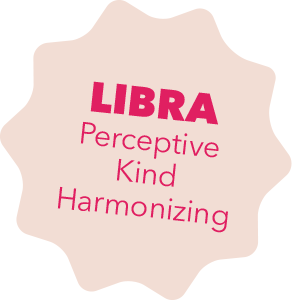 Such is the life of the LSU sophomore gymnast who, through endorsements, is assumedly the highest-paid undergraduate on campus.
And that was kind of the goal when she came here from Paramus, New Jersey.
"We had no clue where LSU even was," Dunne admits with a smile. I was really young when I first started getting recruited by LSU … Honestly, I didn't really know what LSU was. At first I was immediately interested because my coach told me their colors were purple, and I was like, 'This is amazing.'
I visited my freshman year and they had the best facilities and the best coaching staff, and the school spirit is the best I have ever seen. It was kind of like a no-brainer that I wanted to come here."
All she did as a freshman in the 2020-21 school year was become an All-American on the uneven bars, make the SEC academic honor roll, and position herself to become an even greater social media sensation. Dunne has 1.4 million followers on Instagram, and more than 19,000 on Twitter (although she's not keen on Twitter, she says).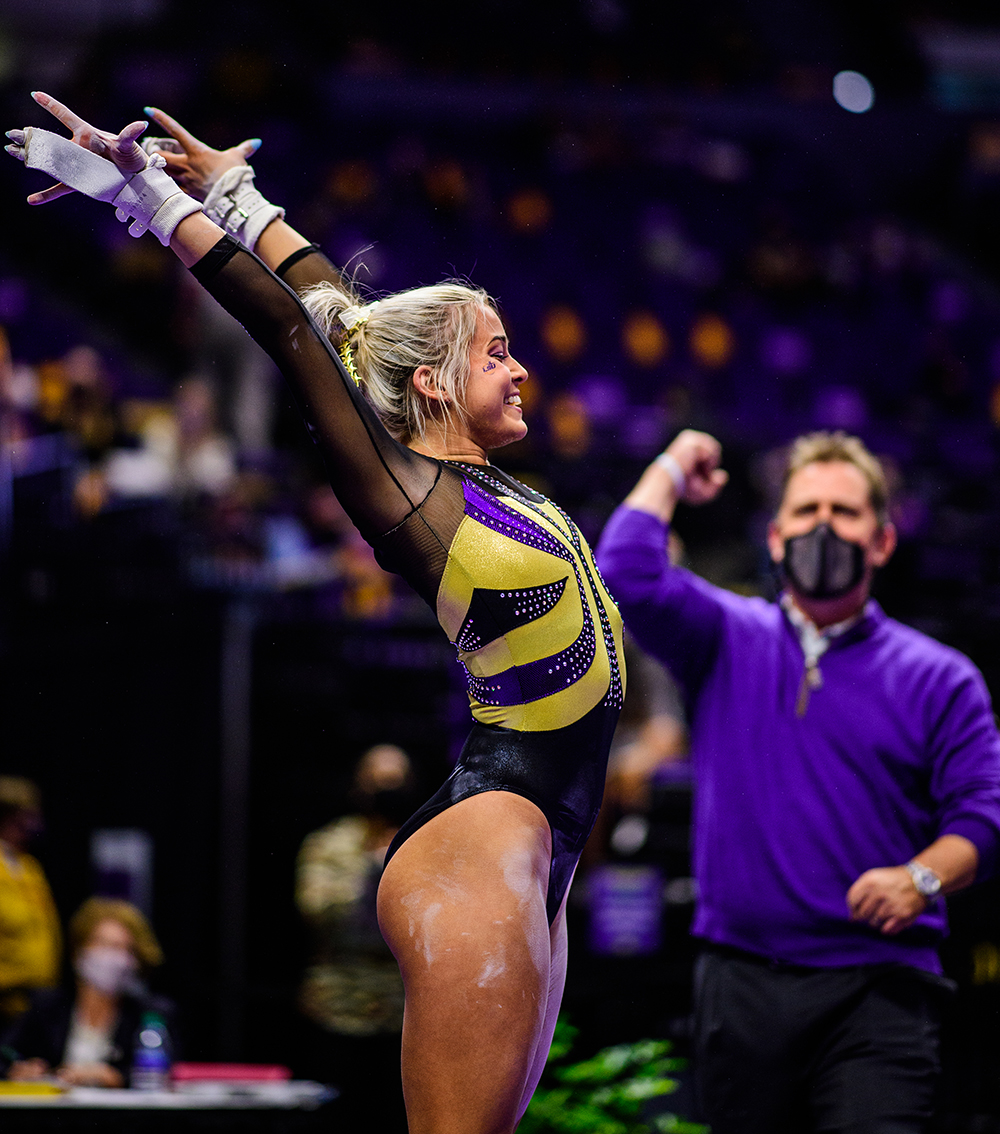 "Yes, sometimes the gymnasts can get overlooked because a lot of people know me through social media and TikTok, really," she says. "When people started finding out that I was an LSU gymnast they were amazed and wanted to tune into the meets and stuff, and I thought that was really cool, to bring attention to gymnastics."
Dunne, who was home-schooled in high school, has as her biggest sponsors Vuori Clothing, American Eagle, Plant Fuel (a plant-based supplement) and Bartleby (a study helper). When she gets gifted clothing, Dunne tries to make sure her teammates get some, too. Her older sister, Julz, is also an LSU student and handles much of her business affairs.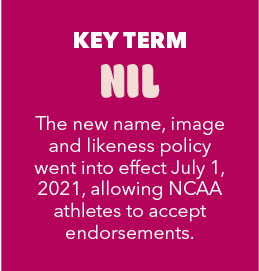 "I honestly didn't think the NIL rule was going to change while I was in college," Dunne says. "But the fact that it did is pretty historical and very cool."
For Dunne, the new policy has meant endorsement money of more than $1 million just this past year.
"A lot of people support what I'm doing and like to see what I'm doing, which is crazy," she says. "Sometimes it's hard to come up with content. People sometimes think it's easy to always have ideas and stuff because it's just social media. I have schoolwork and gymnastics, but I take out time every day to do social media."
She tries to post on TikTok once a day and aims for a couple of times a week on Instagram. Dunne is majoring in interdisciplinary studies, but will likely turn her attention to "growing my own brand and being an entrepreneur."
And, lest we forget, gymnastics season is almost here. She says she still loves the sport. "I wouldn't do it if I didn't love it," she says.
She does, of course, have options. Find her on TikTok at @livvy
---
This article was originally published in the January 2022 issue of 225 magazine.