---
You shouldn't judge a book by its cover, but maybe we can make an exception just once—as we look back on 15 years of '225' covers.
---
2020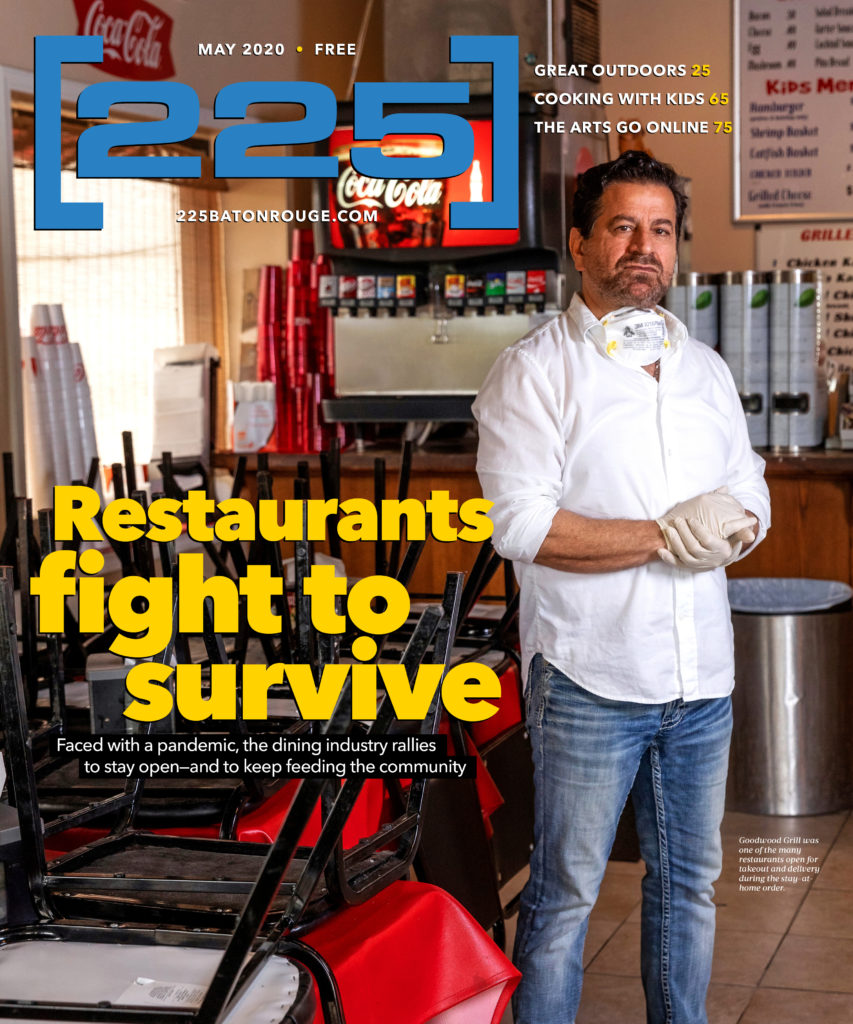 "Once [the coronavirus shutdown] is all over, I believe we're gonna be back to normal within a month, because people are just missing us so much."
—Nick Haghighi, owner of Goodwood Grill
---
2020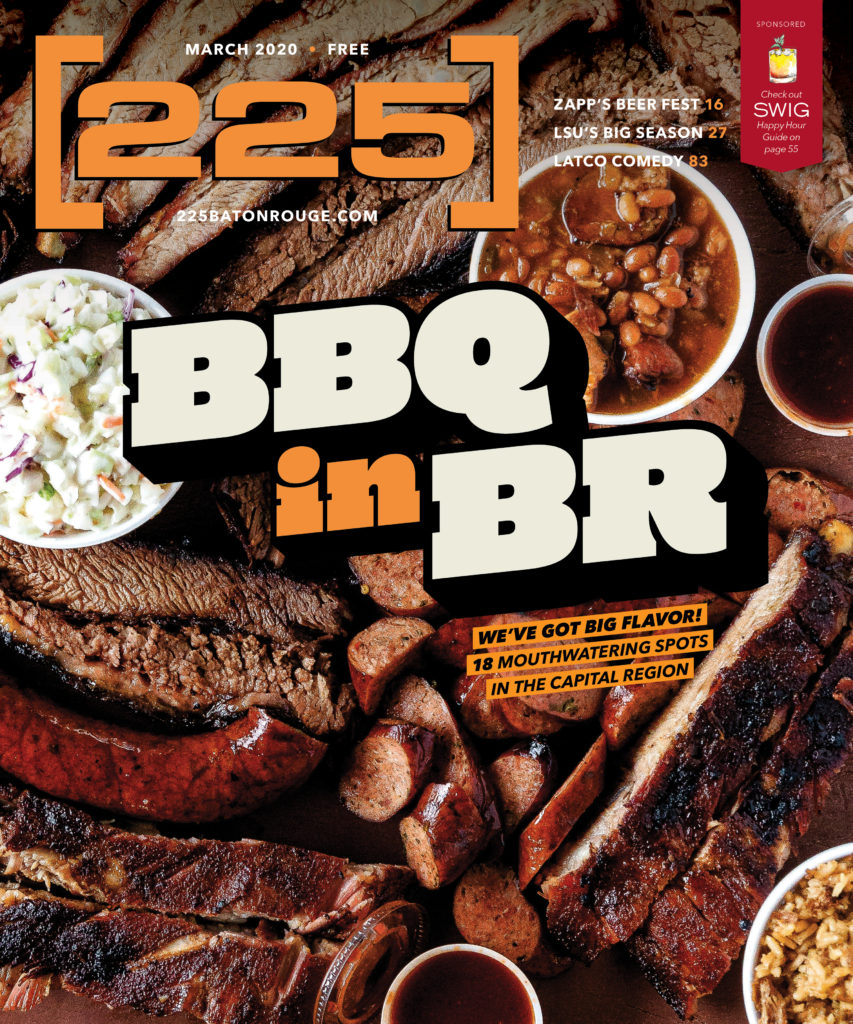 "Really good barbecue is probably the hardest thing to get right at a large scale, but that's the beauty of it. It means a lot to so many people because it's an ancient form of cooking that's just in our bones."
—BRQ Seafood & Barbeque chef-partner Justin Ferguson
---
2019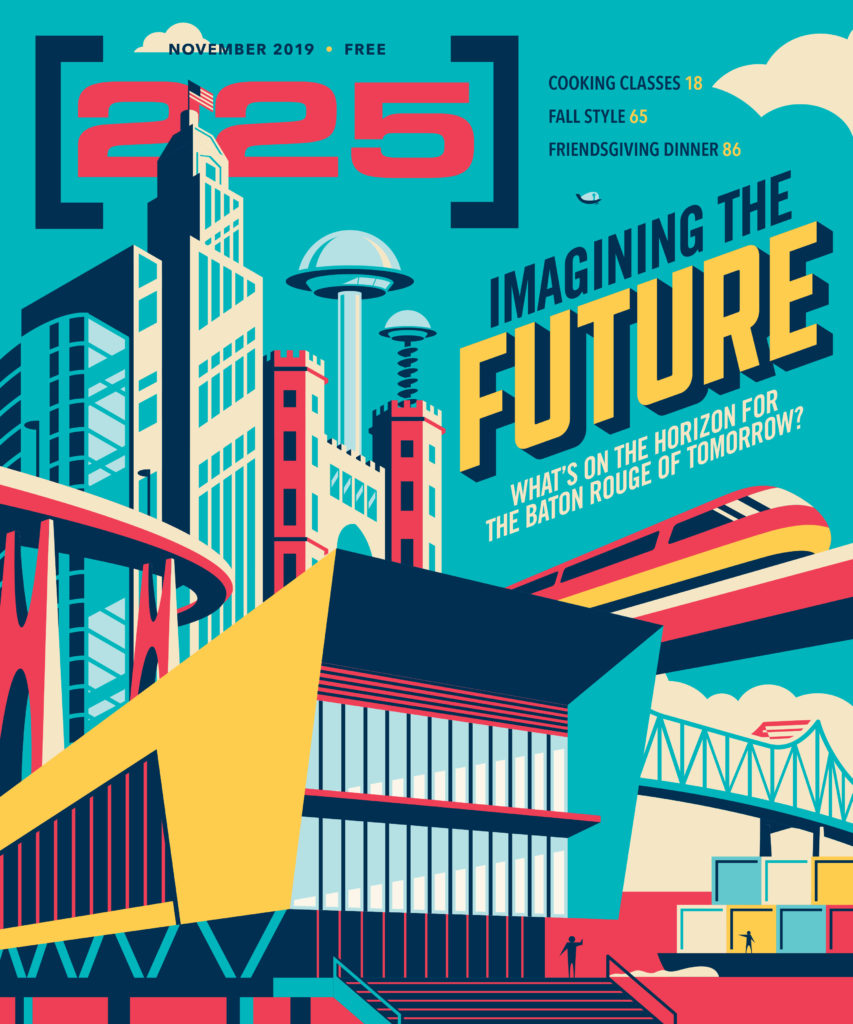 "We want to see the city rise. But we are not the magic bullet solution. We are part of a much greater solution."
—Walls Project founder Casey Phillips on the organization's role in creating a better city
---
2019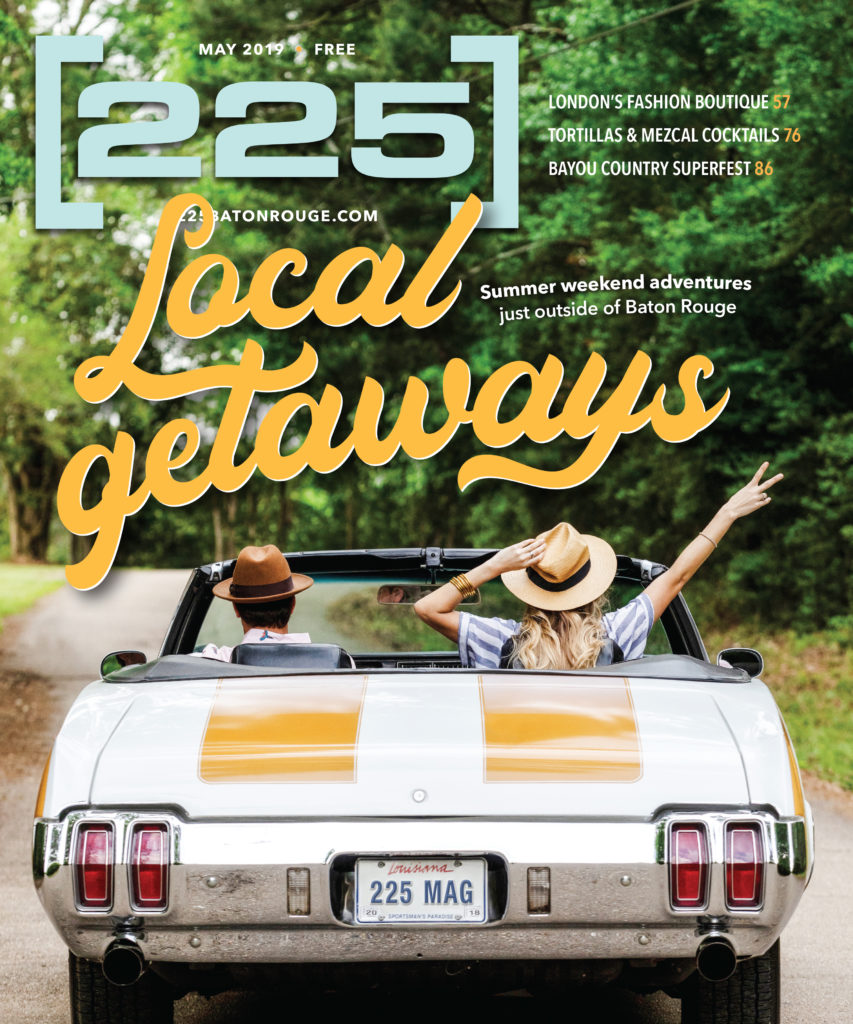 "We're all familiar with the revelry of New Orleans and the Cajun spirit of Lafayette, but what about all the space in between?"
—A 225 story on all there is to discover in the eight parishes surrounding East Baton Rouge
---
2018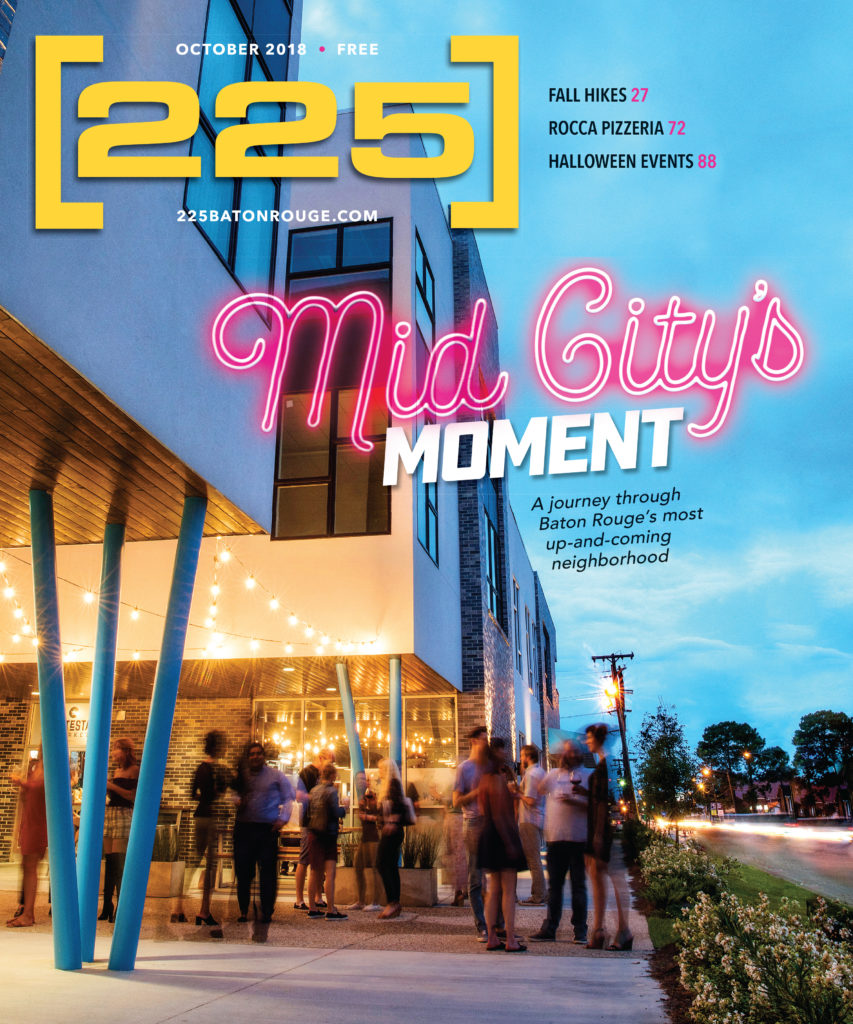 "The Mid City buzz isn't buzz anymore. It's real."
—Samuel Sanders, Mid City Redevelopment Alliance's executive director
---
2018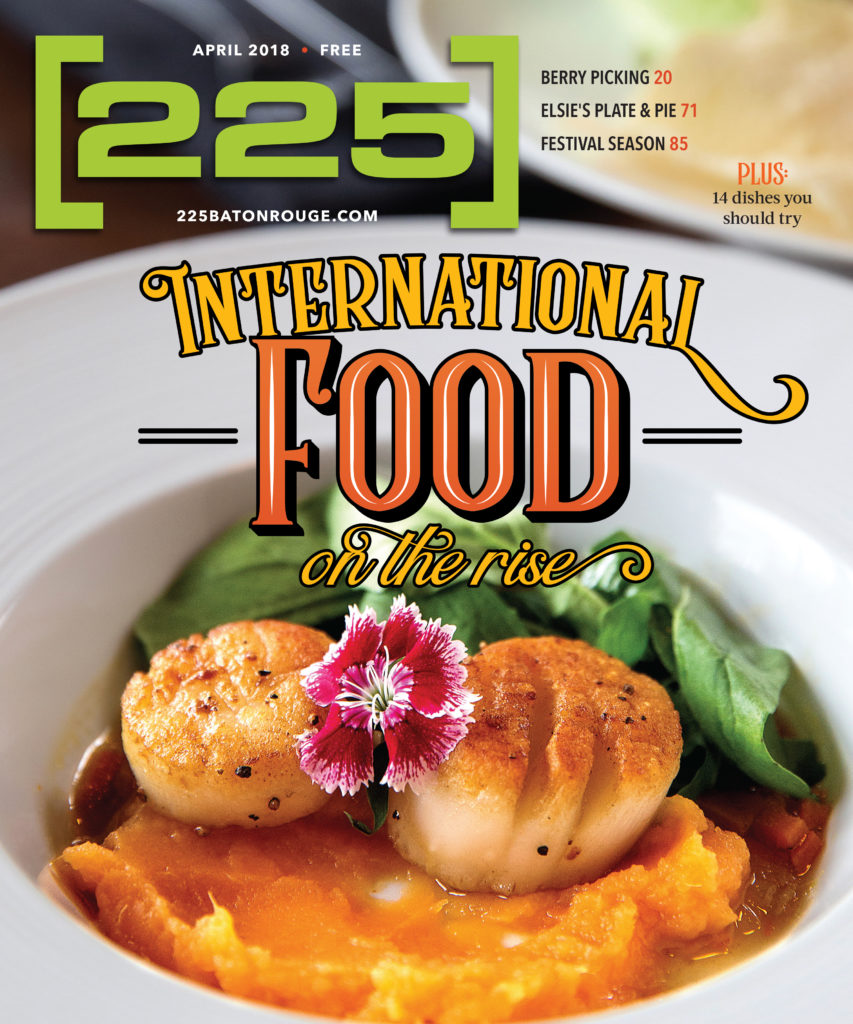 "Everything that we have [in Louisiana], well, in a similar spot, they're using those same ingredients and doing something completely different."
—Cocha co-owner Saskia Spanoff on her restaurant's global cuisine concept
---
2017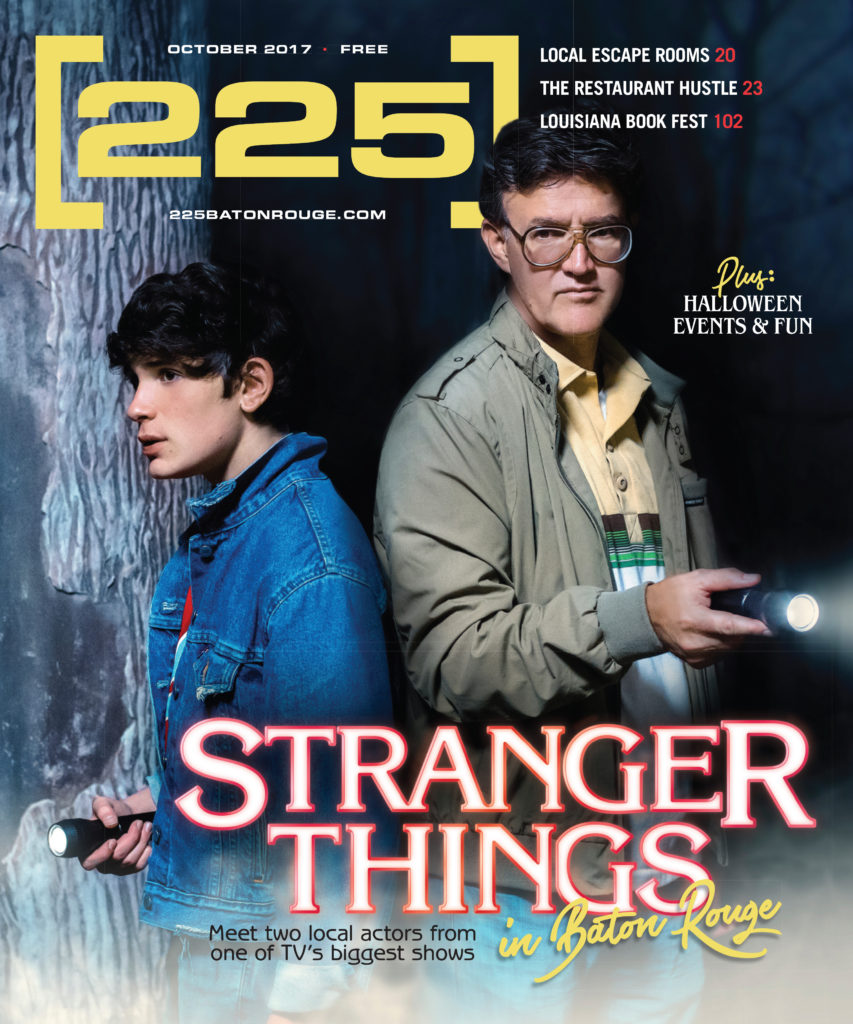 "You're running this gauntlet up to the stage, and Denzel and Octavia Spencer and Kevin Spacey are patting you on the back. It still doesn't feel real, and at the time even I felt like 'Did that happen?'"
—Local actor Joe Chrest on winning top honors with the Stranger Things team at the Screen Actors Guild Awards for Best Ensemble Cast in a Drama Series
---
2017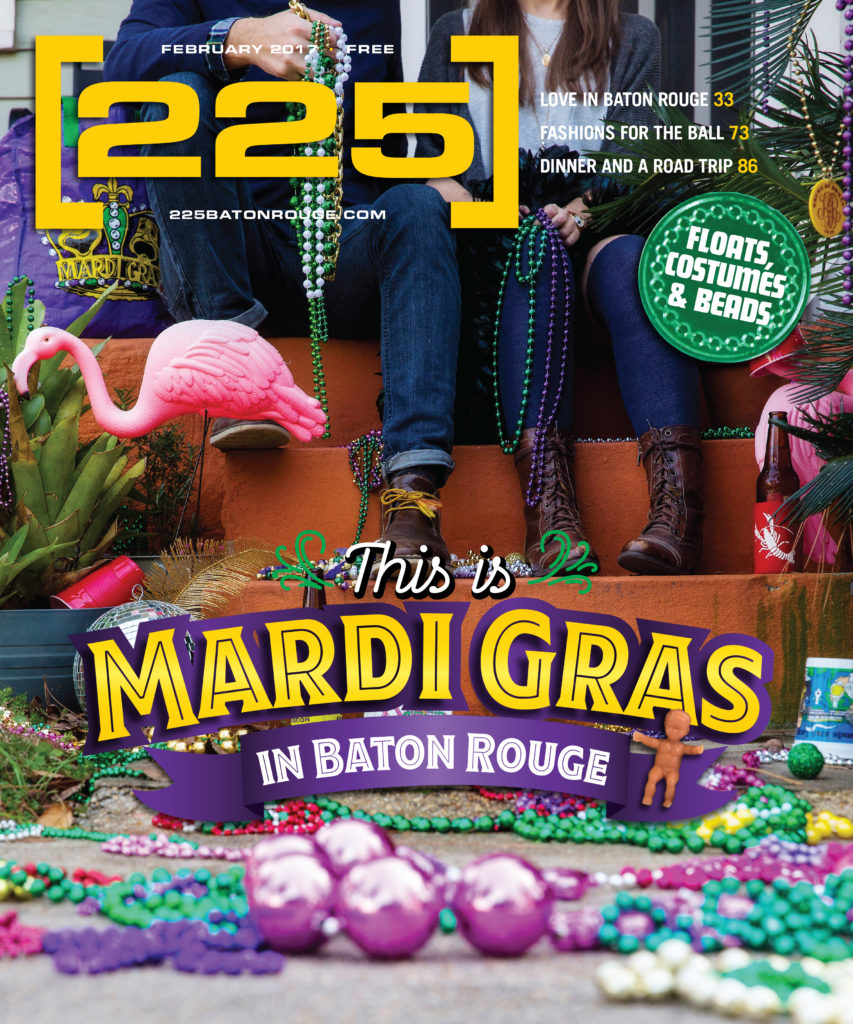 "Baton Rouge is the only place in the world where pink is a Mardi Gras color."
—Parties Start Here owner Nelson Maddox
---
2016
"We don't need Government Street to be like Magazine Street. We need Government Street to be like Government Street."
—Andrew Moran, owner of Midcity Handmade
---
2016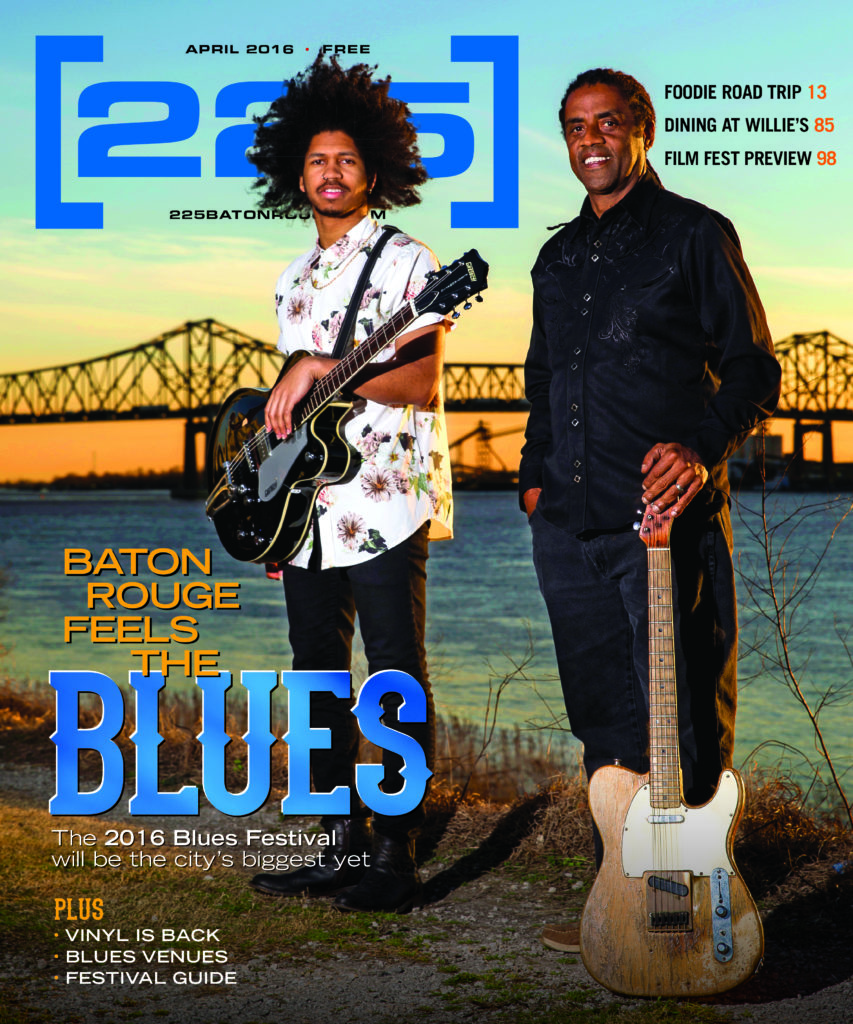 "These musicians are legendary. They've traveled the world a thousand times over. Kenny Neal is in the Louisiana Music Hall of Fame. Buddy Guy is one of the great blues artists of all time. So for this festival to happen in the place where I grew up, it's always special."
—Singer-guitarist David Jones II on sharing the Baton Rouge Blues Festival 2016 lineup with blues legends 
---
2015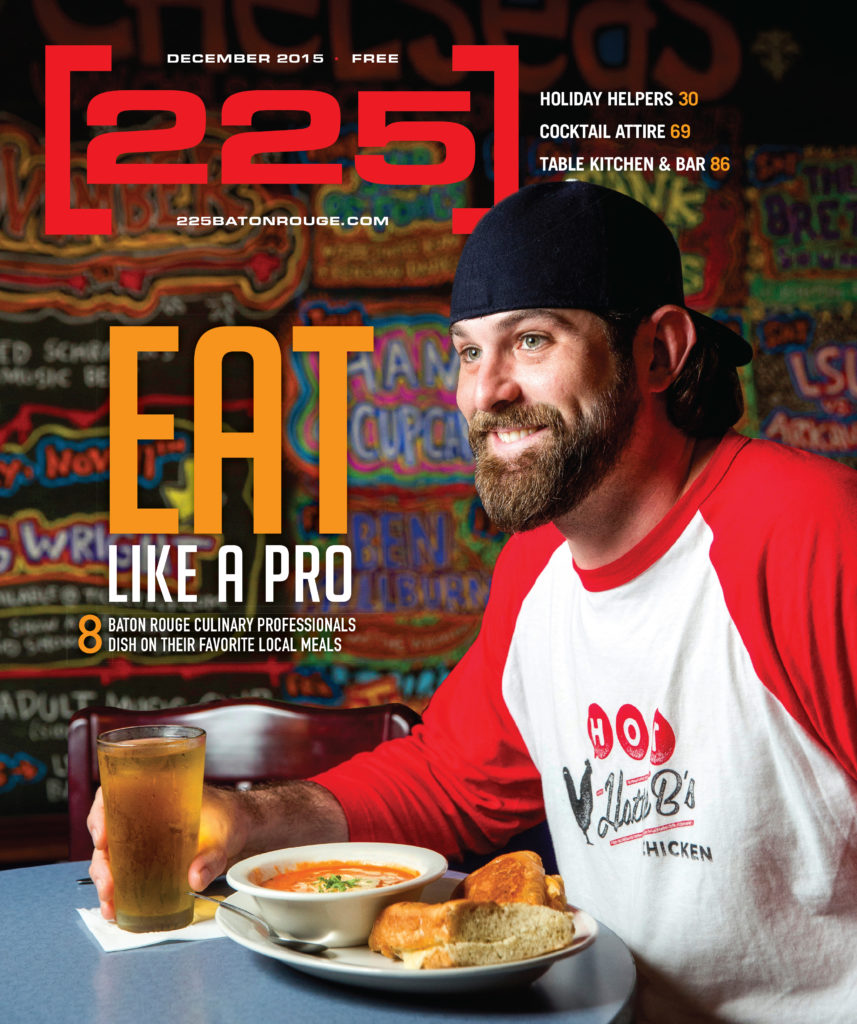 "I joke with DiGiulio's owner, Mike Johnson, that he's my biggest competitor because my clients eat at his restaurant, and vice versa. I love his veal picatta, pounded veal with white wine, lemon juice and capers and served with the spaghetti G.O.P."
—Jim Urdiales, Mestizo Louisiana Mexican Restaurant chef/owner, on his favorite spots to eat in town
---
2015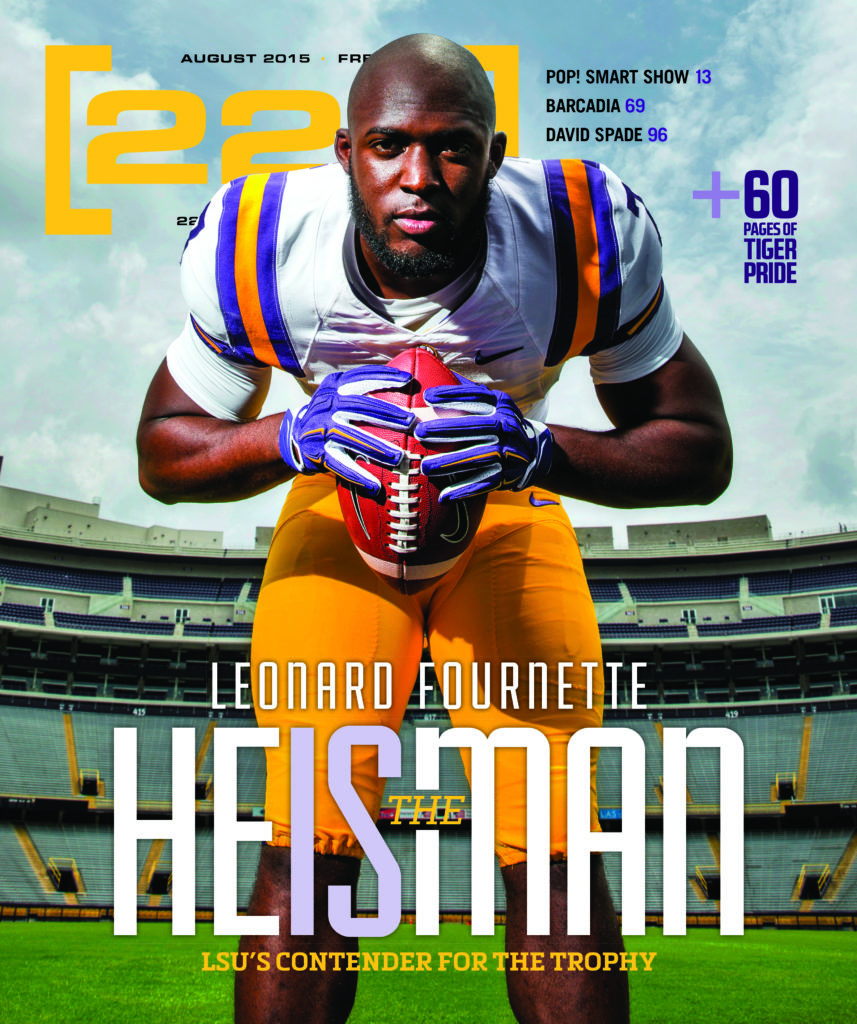 "A lot of young Black men don't make it out of New Orleans. They either get shot or are in jail. But God happened to have his hands on me. He gave me a talent, and I'm just using what he gave me. I'm not taking that for granted."
—LSU running back Leonard Fournette
---
2014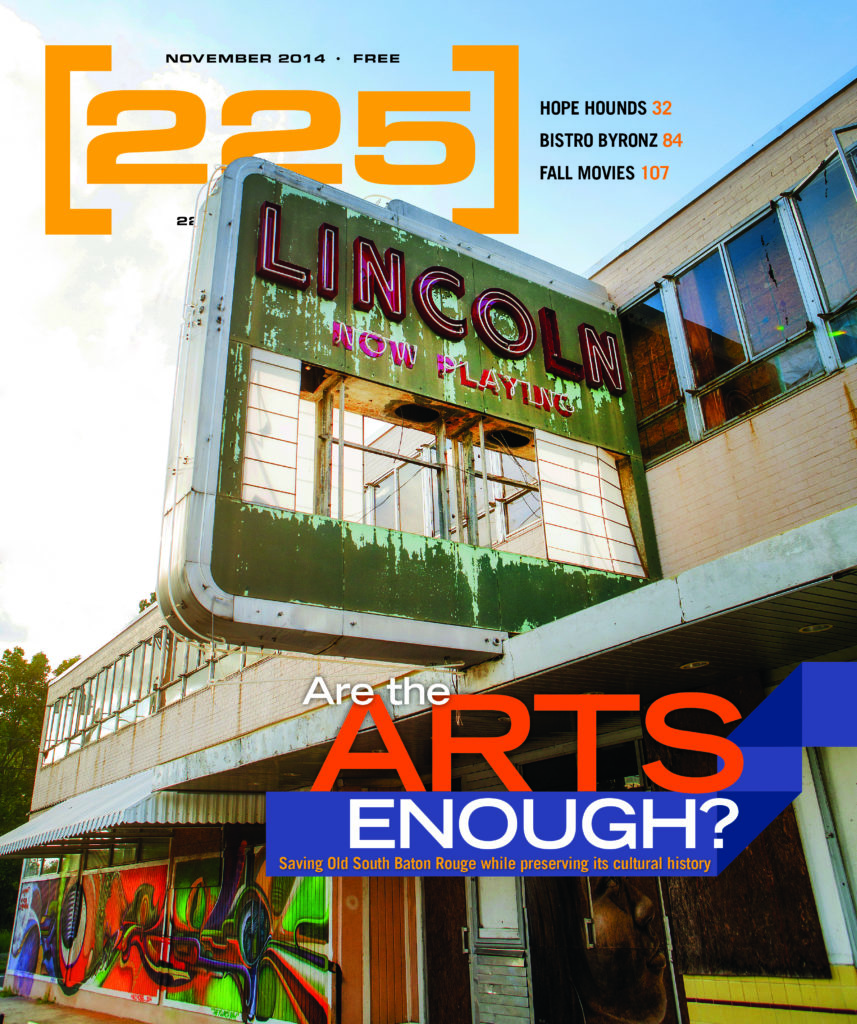 "This is a landmark and jewel. We have to bring the spirit back and make this a destination."
—Brenda Perry Dunn, founding board member of the Louisiana Black History Hall of Fame, on reviving the Lincoln Theater in Old South Baton Rouge
---
2014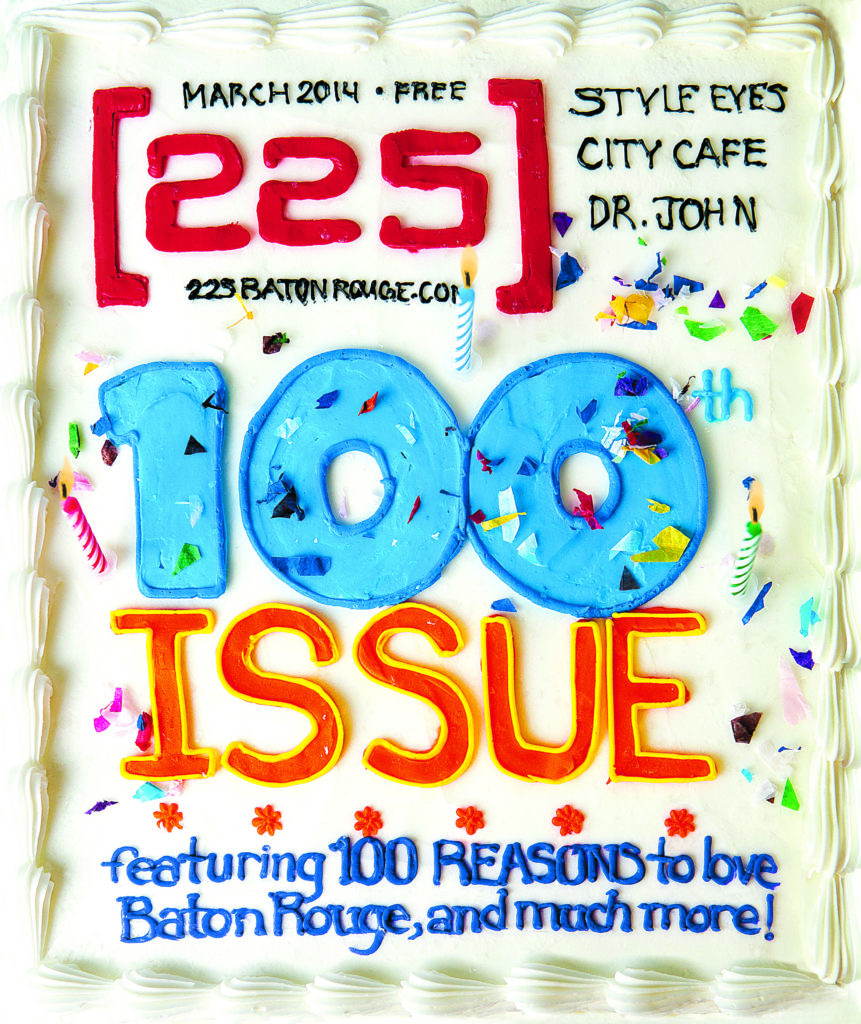 "Baton Rouge is still a clean slate. This is an entire metropolitan city that the youth and younger middle-aged can do anything we want with. There are very few barriers to battle past. The youth can build anything, and there are huge swaths of people here [who] will celebrate it. People just need to keep building it. And they will."
—Sam Terito, estimator, Apex Industries Corporation
---
2013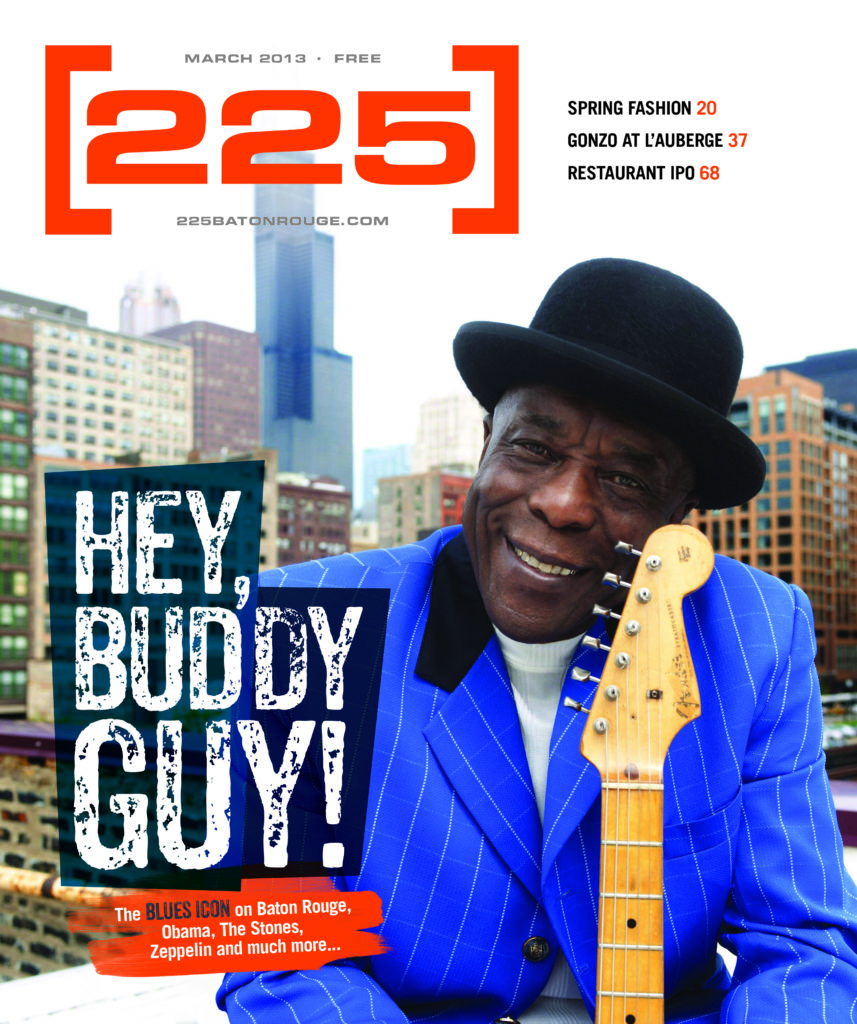 "Guitar Slim, Lightnin' Slim, Muddy Waters, they all came through this little club off Government Street, and I would always be the first one to show up, pay my 50 cents and wait for them to come on the stage."
—Buddy Guy, on growing up in Baton Rouge
---
2013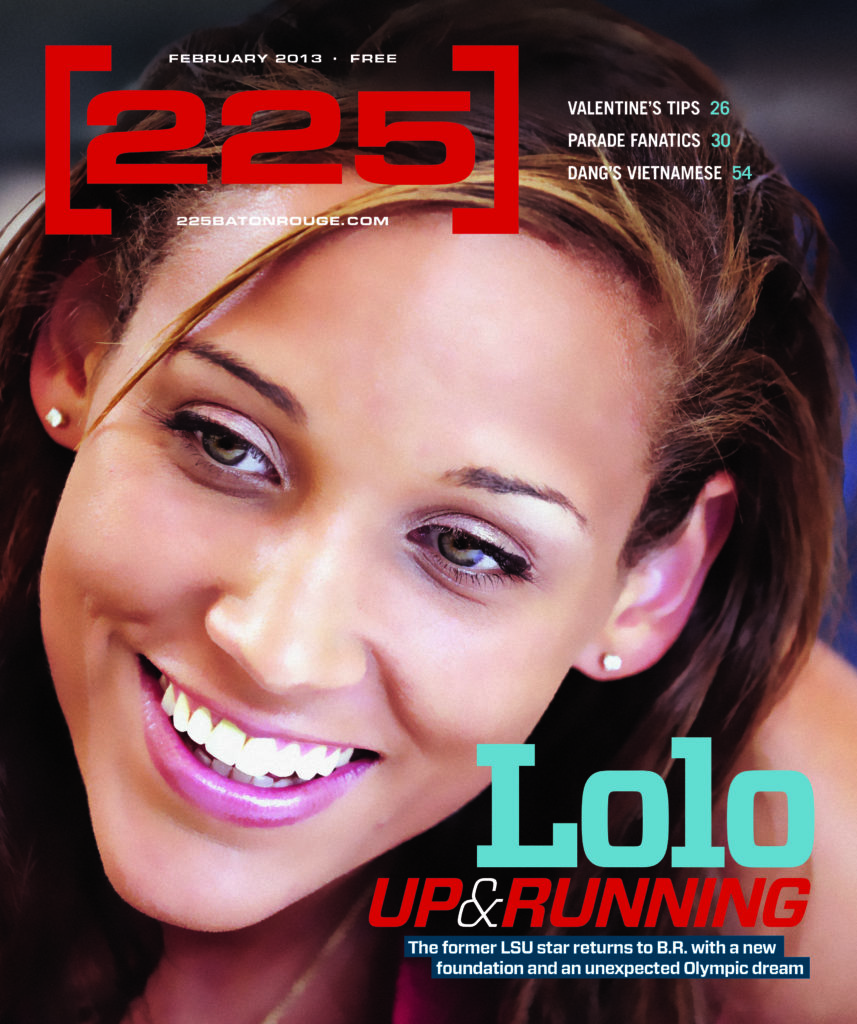 "The people here are just really welcoming and friendly. You don't realize how much they are 'til you travel to other places."
—Lolo Jones, LSU star and Olympic athlete, on her return to the Capital City
---
2012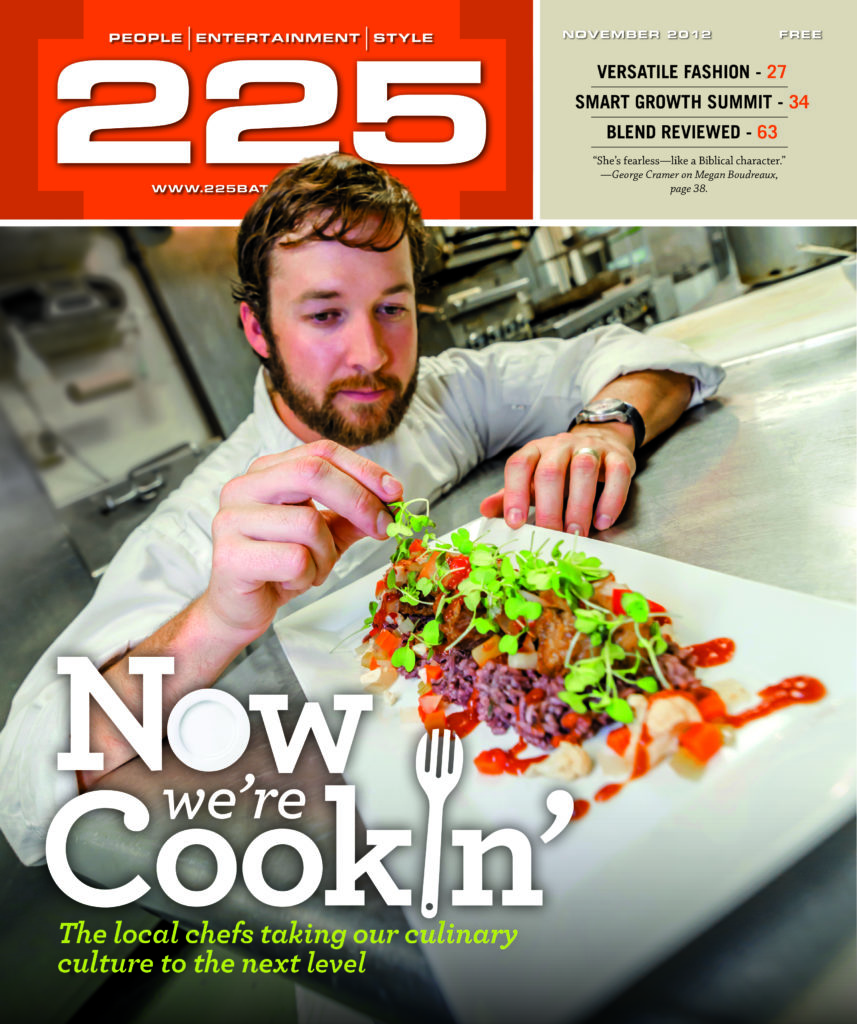 "Baton Rouge has a lot of places to eat, but it doesn't have a great restaurant culture. God help any place there that doesn't serve burgers and beer."
—Chef Donald Link
"Locals are starting to demand more than just fried po-boys. I'm starting to get calls from national publications. I think in the next five years you're going to see Baton Rouge's food scene take off."
—Beausoleil chef and co-owner Nathan Gresham
---
2012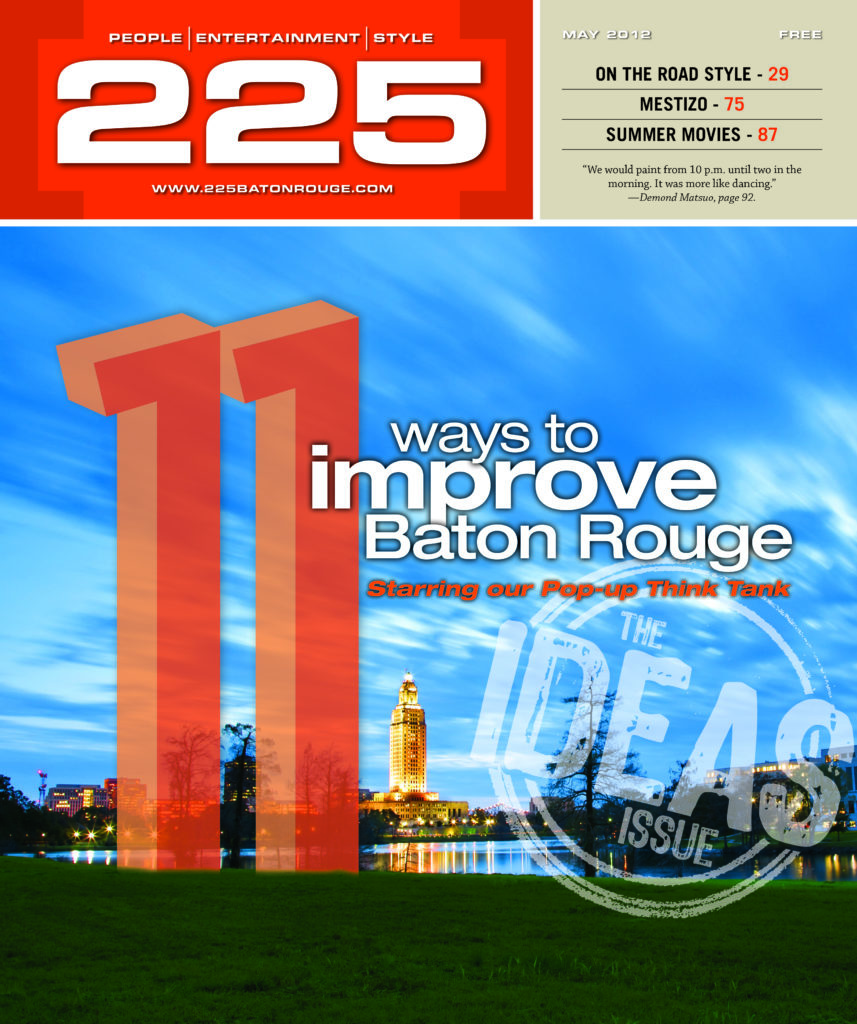 "Baton Rouge has yet to hone an identity that reflects even its strengths, much less any future goals. Ideas for brands have been tossed around from time to time. Blues music? Our friendly people? But the answer is right under our noses: Baton Rouge should build its brand on sports and fitness. No community in Louisiana—and few in the country—can compete with our passion for athletics."
—A 225 story on ideas for a brighter Baton Rouge future
---
2011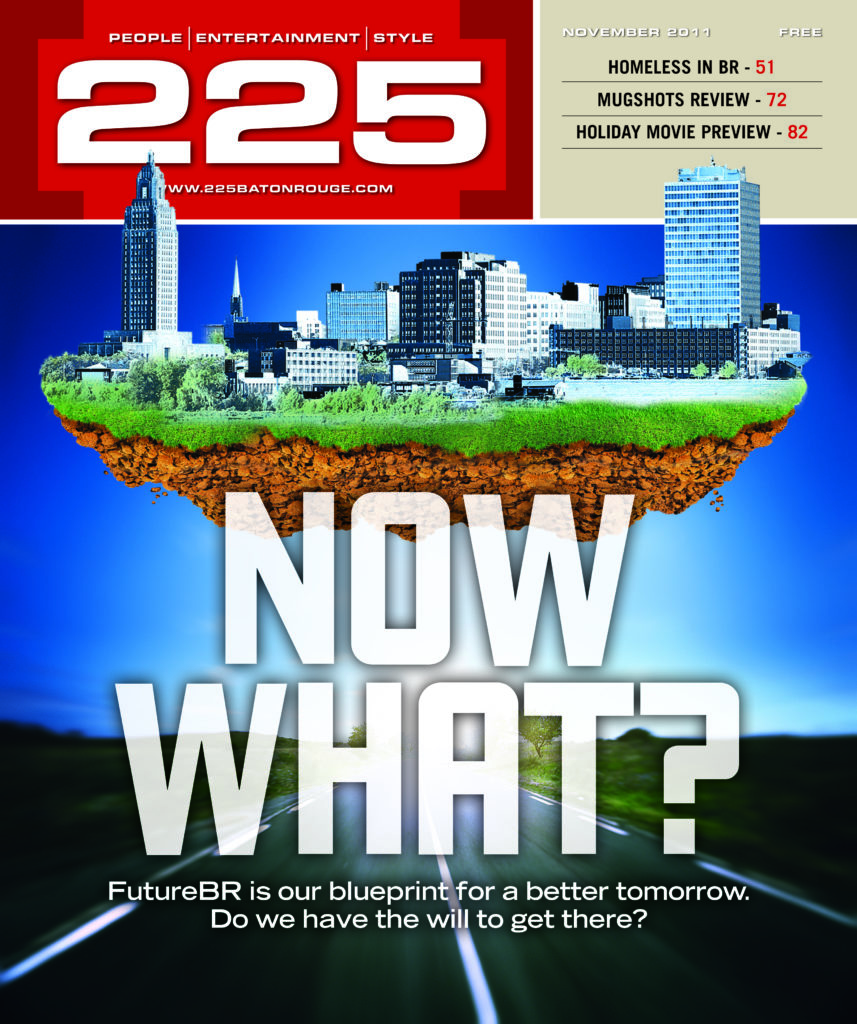 "Why are they so pissed off? [Everywhere else,] everybody loves their downtown. They may be ambivalent about subsidies, but they don't hate downtown. I have never seen this."
—John Fregonese, an urban planner who spent five years helping to create FutureBR, on the clashes between those pushing progress for downtown and those clinging to the status quo
---
2011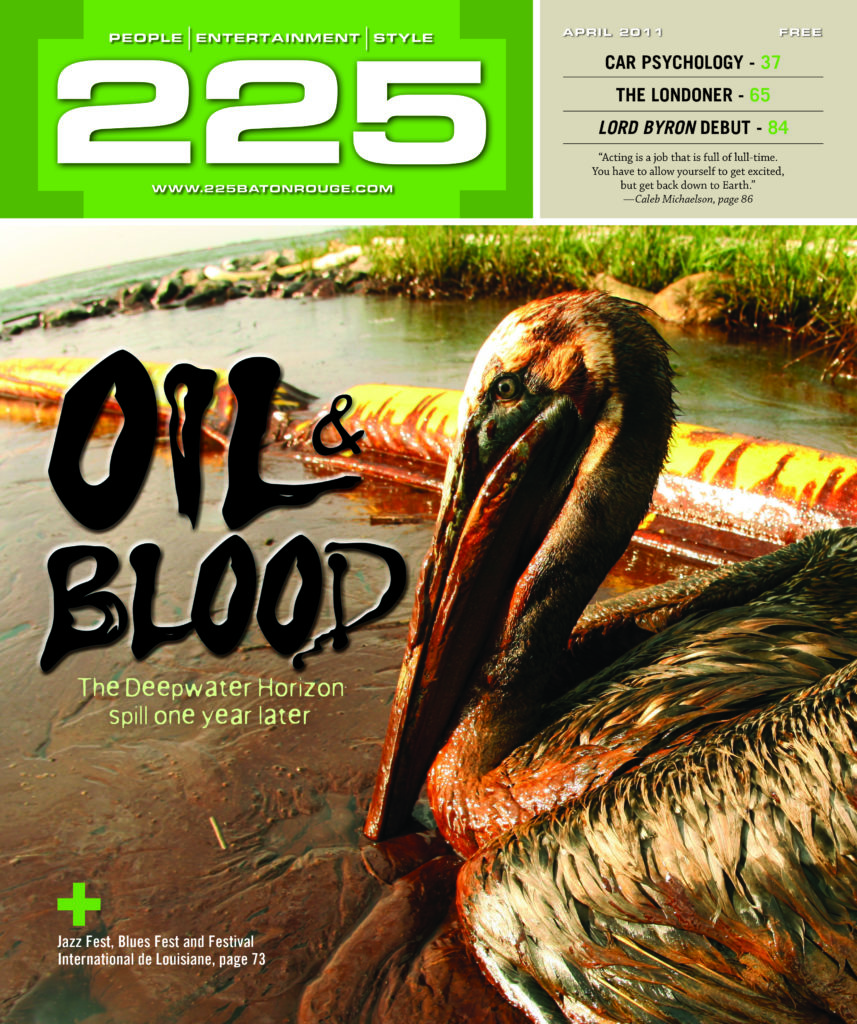 "My daughter has come to me through the year to express her sadness about the oil in the Gulf and her concern for the animals. I try to reassure her, but at the same time, I don't want to lie. We've been told, 'It's going to be okay,' by BP, prominent scientists, media and pundits. We still don't know the outcome of this technological disaster. Scientists say, 'We've dodged a bullet.' Me? I'm not so sure."
—Linda Hooper-Bùi, associate professor of entomology in LSU's Department of Entomology, one year after the Deepwater Horizon spill
---
2010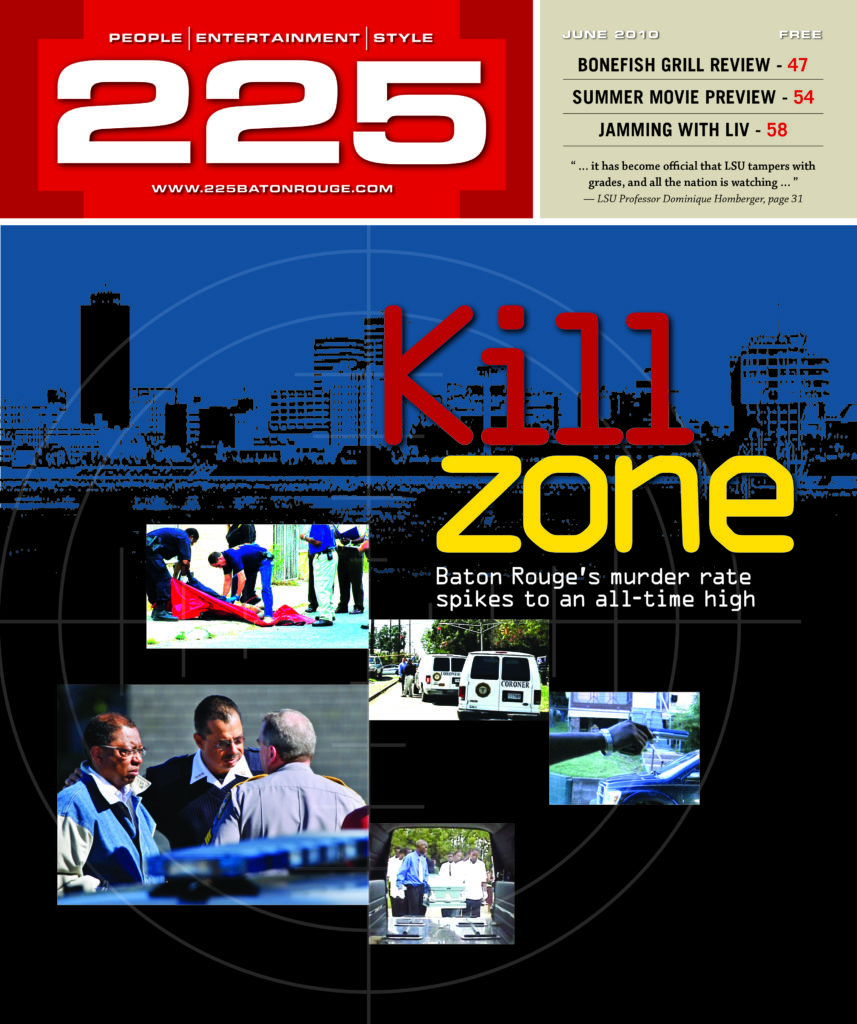 "I witnessed a killing, but I never said nothing about it."
—A man, who also asked not to be identified, said fear of retaliation against witnesses had long discouraged him from cooperating with police.
---
2010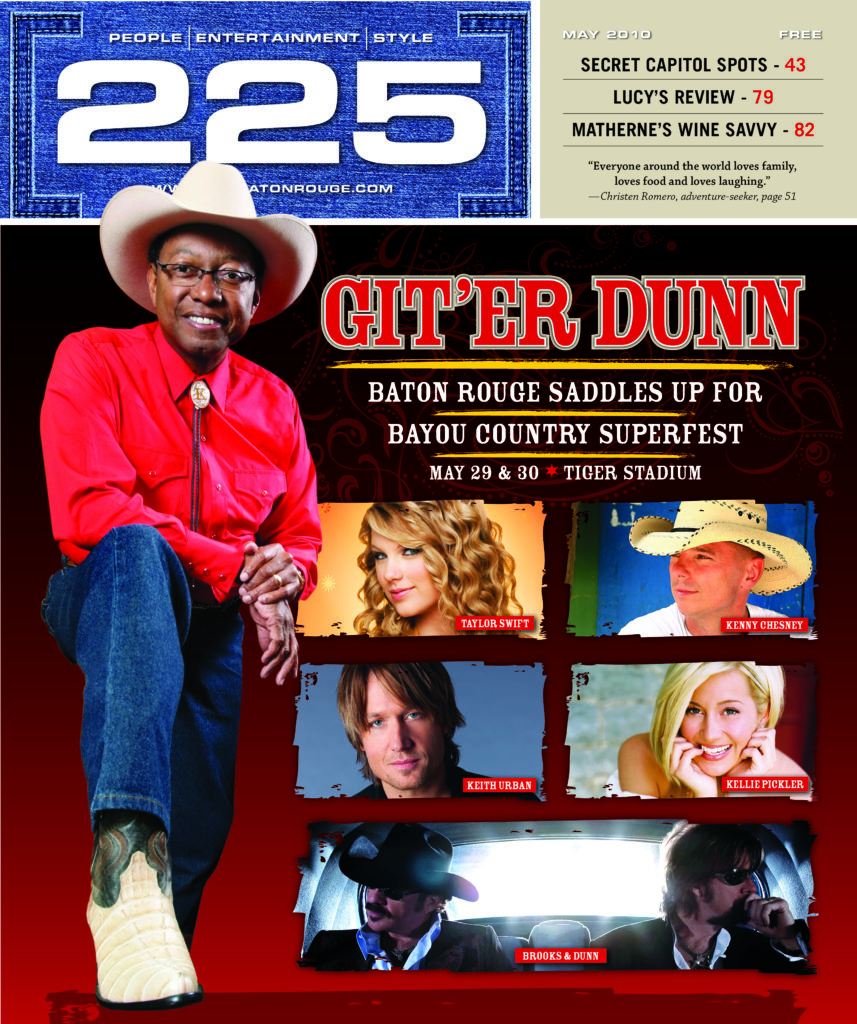 "People will be looking to see how this will turn out. … It'll put Baton Rouge on a stage that we haven't yet experienced."
—Mayor Kip Holden on the debut of Bayou Country Superfest
---
2009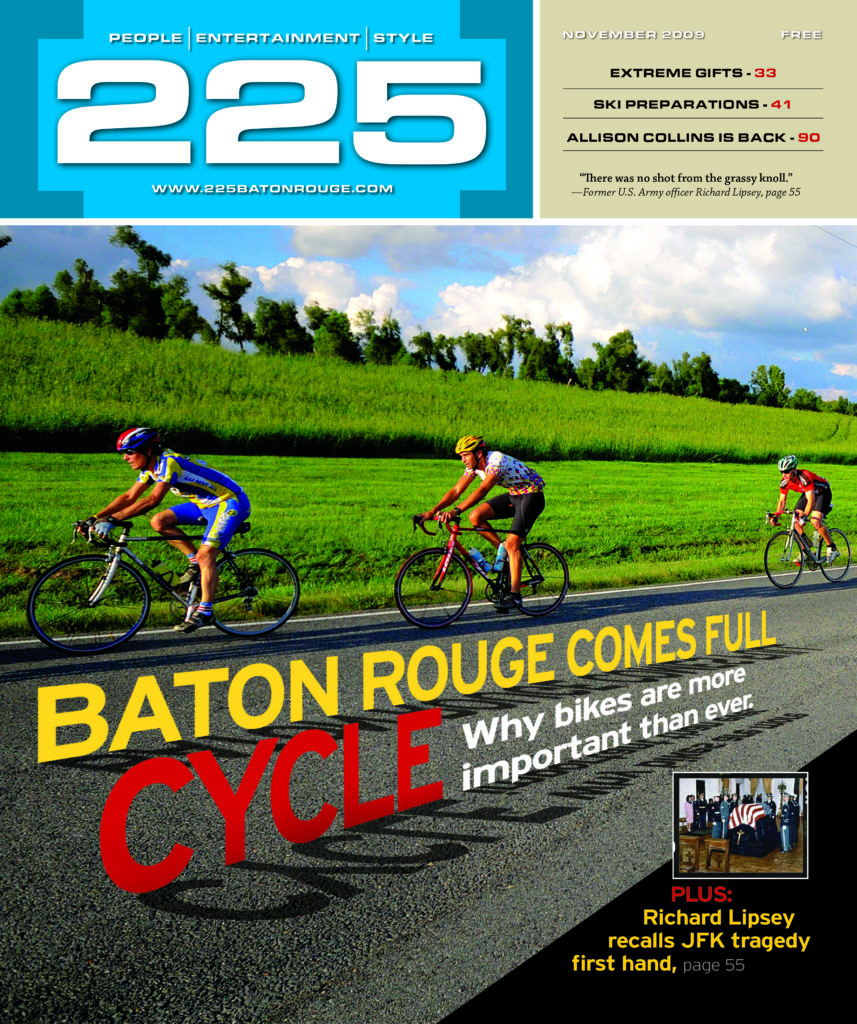 "Three feet—that's a minimum. Go stand on the side of the road, close your eyes, and let a car go by at 60 miles an hour. See if that doesn't scare you out of your shoes. That's what it feels like to get buzzed from 3 feet away."
—Attorney and competitive cyclist Randy Pipes, on the Louisiana 3 Feet law that went into effect that August
---
2009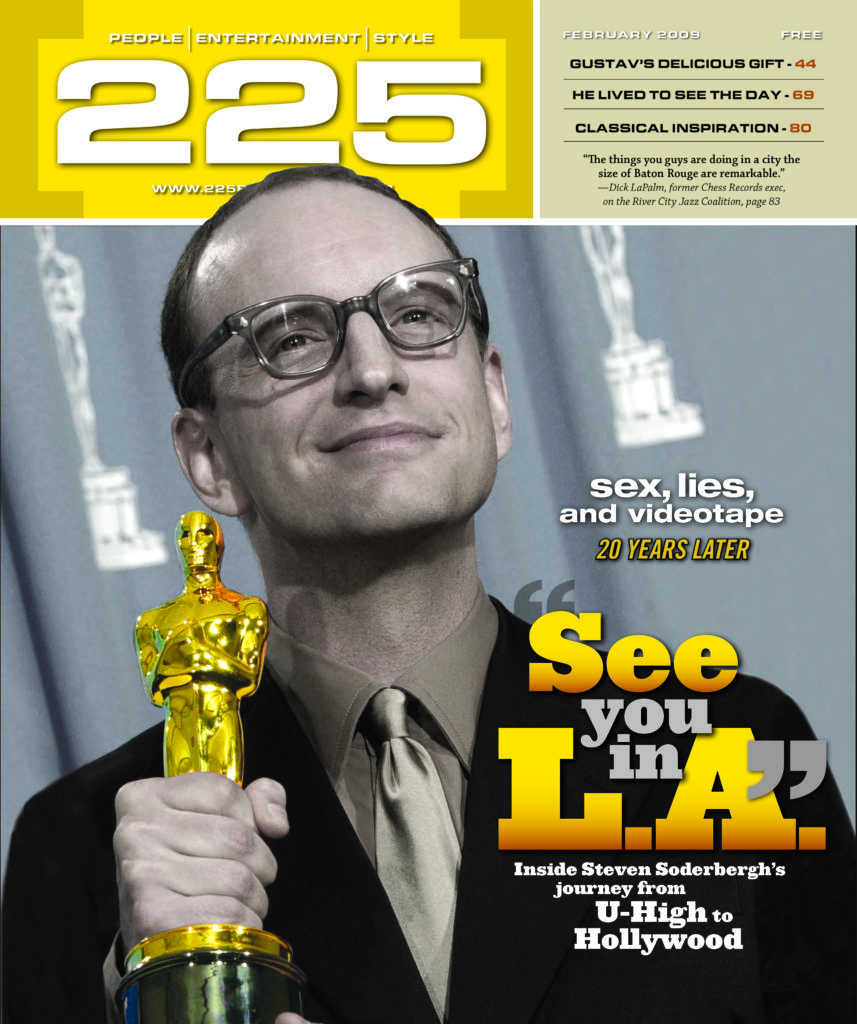 "I thought, 'I can be back in Baton Rouge, with a support system here,' and I had people to work with. Even a star should probably star at home first. It's more comfortable. That's how I felt."
—Steven Soderbergh on deciding to shoot Sex, Lies and Videotape in Baton Rouge, the film that at age 26 made him the youngest Cannes Film Festival winner ever
---
2008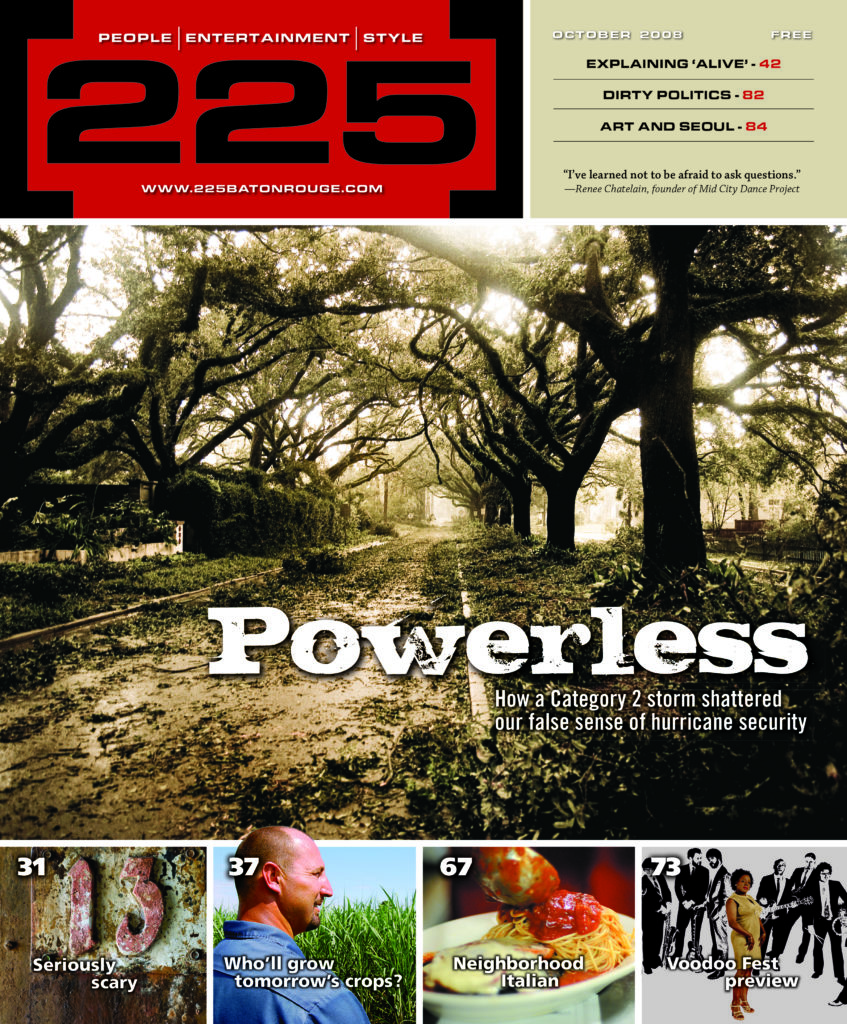 "I'm at a breaking point. I've ridden out every hurricane and am tired of it. Depending on what the insurance adjustment is, I may relocate to the Garden District with smaller trees and less vegetation. … This was the worst one for me. We were watching trees snap like spears of broccoli."
—Susan Hamilton, Seven Oaks resident for 40 years, after Hurricane Gustav
---
2008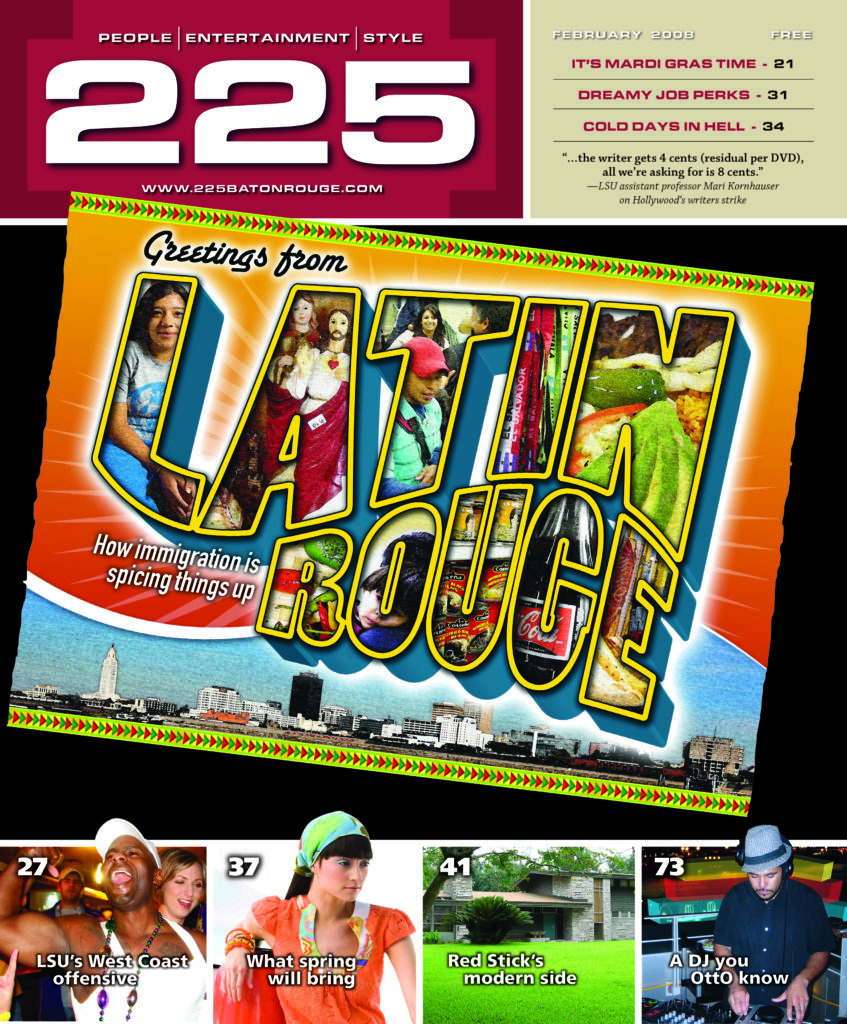 "There is nothing better for them than to hear the word of God and teachings of life in their native language. I know. I've been here 23 years, and I still think in Spanish."
—Fernando Gutierrez, pastor of the Healing Place Church Spanish Campus
---
2007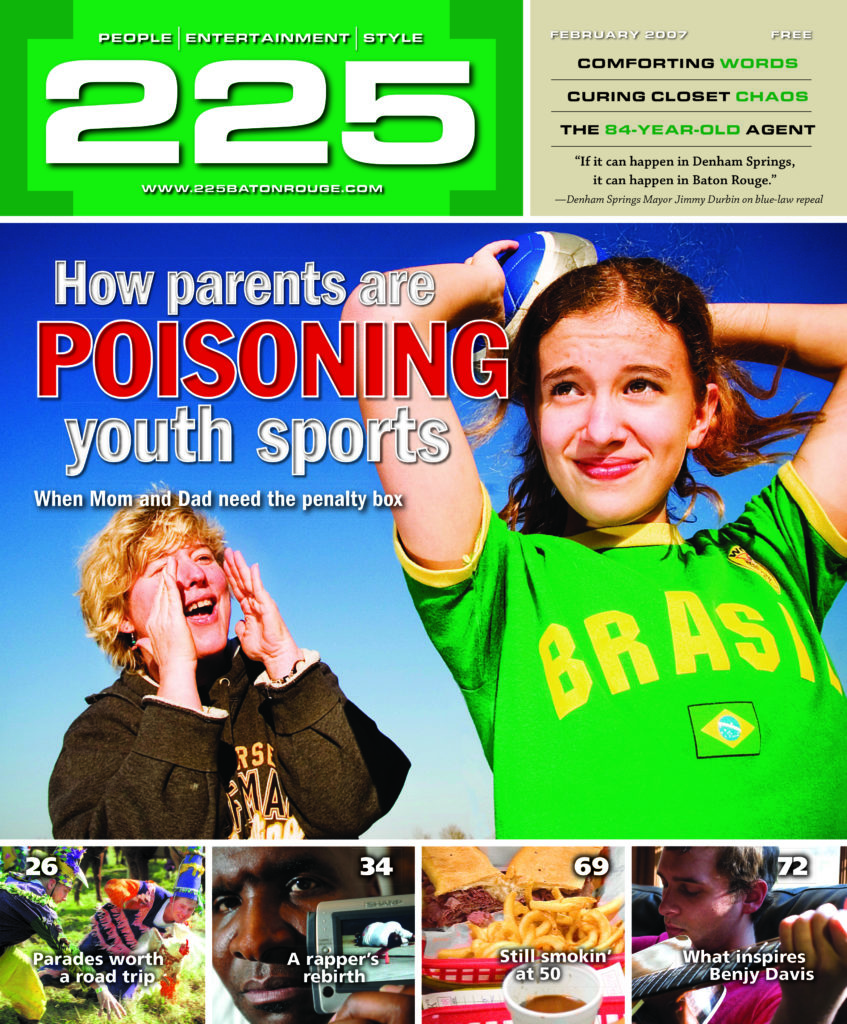 "I used to think I only coached kids; the older I get, the more I see I should be coaching the parents."
—M.L. Woodruff, Parkview Baptist baseball coach
---
2007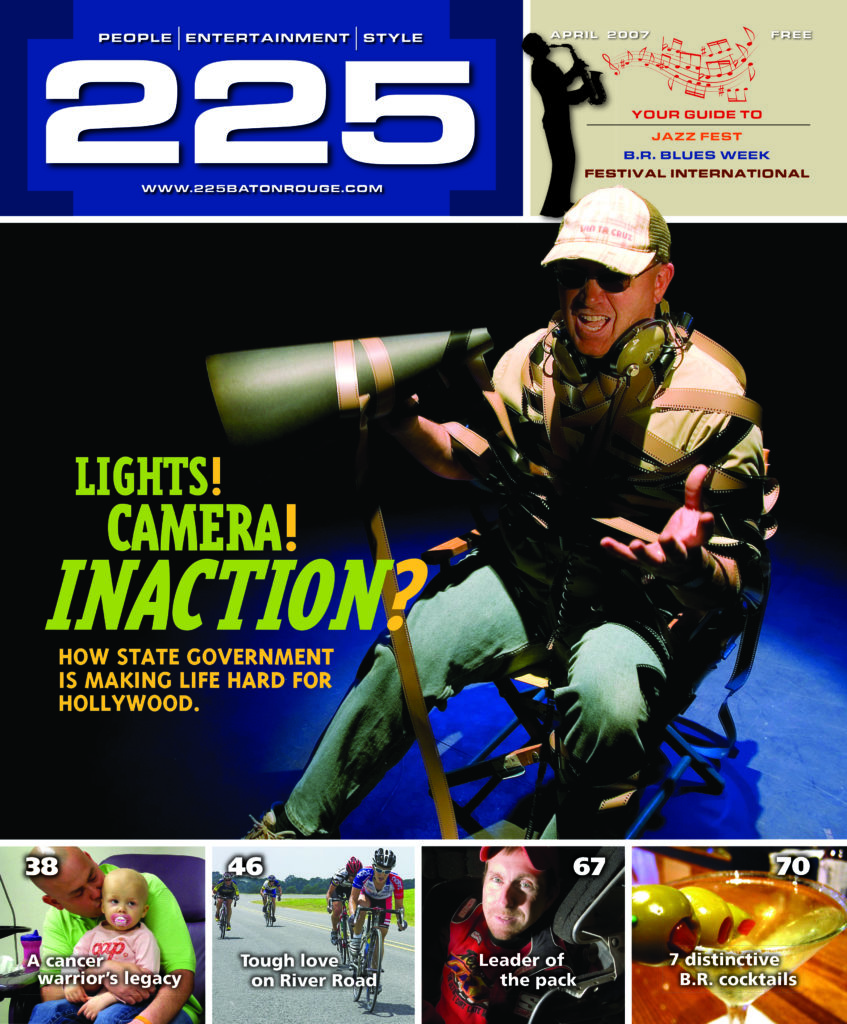 "We didn't want to fight. We wanted to make movies, but we made the mistake of believing the advertising. … We want to come down and spend money in Louisiana. Just let us."
—Armada Studios managing partner John Sweeney, on the East Feliciana Parish movie soundstages and film school he was trying to build, which were ultimately denied tax credits
---
2006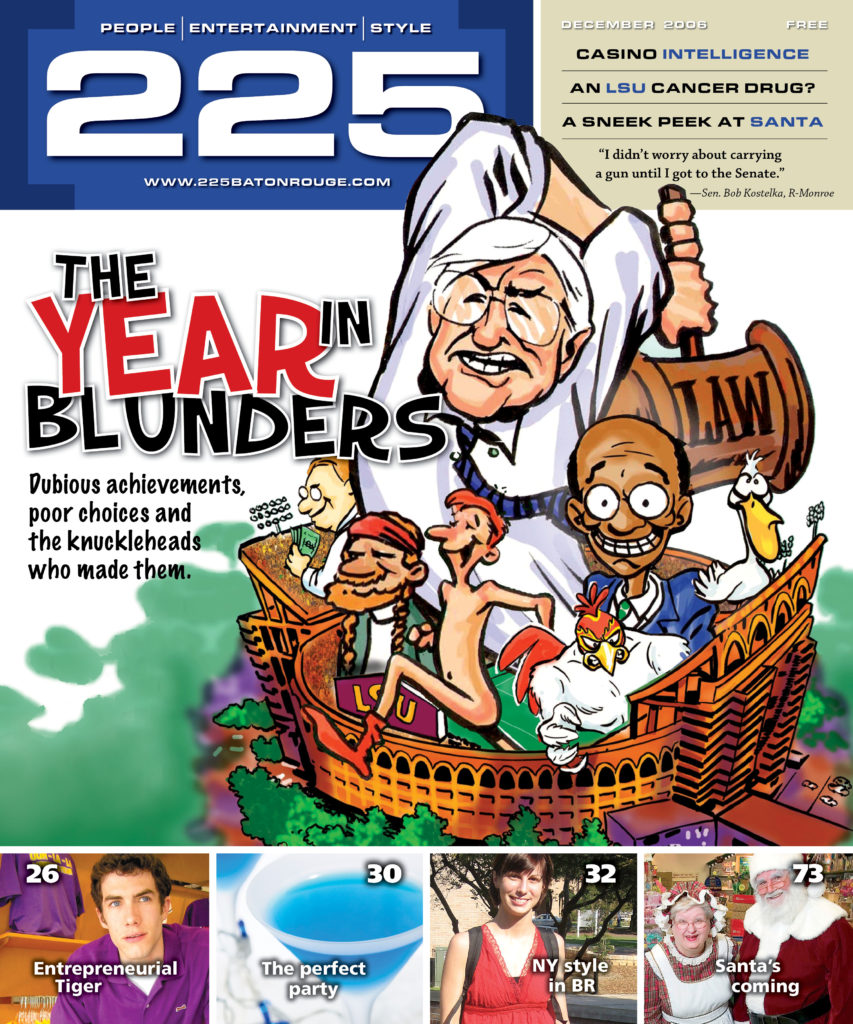 "D'oh! Entergy pulls its best Homer Simpson as a power outage sweeps across downtown, LSU, and well, most of South Baton Rouge. State workers are trapped in elevators for nearly an hour, although their productivity reportedly was not affected. And a Metro Council meeting is delayed but continues awkwardly in the dark. Which raises the question: If Metro Council persons speak and no one can see them, are they still wrong?"
—A 225 story on that year's many blunders
---
2006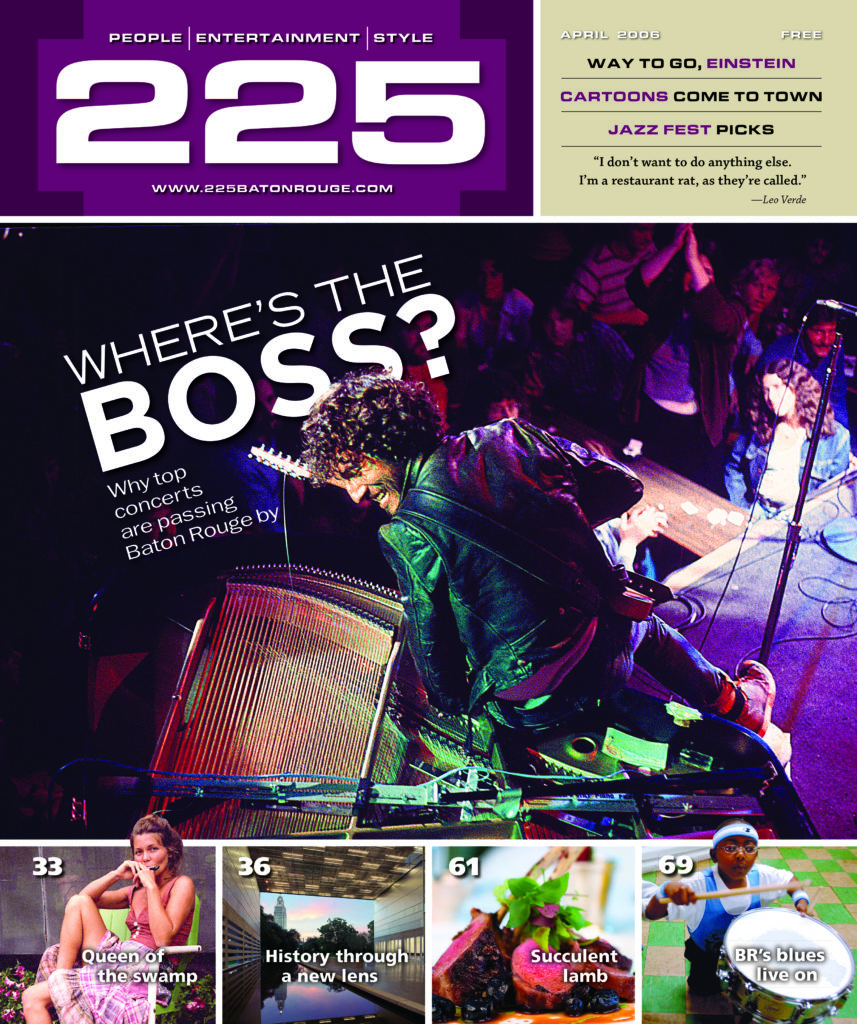 "The reality is the prime venues for live music in Baton Rouge have shifted from places such as the River Center to clubs, like the Varsity and SoGo. Such gigs are not as profitable as arena shows, but they are still important for the music industry."
—Former Varsity Theatre booker Glen Prejean, on Baton Rouge's struggles to attract big-name concerts
---
2005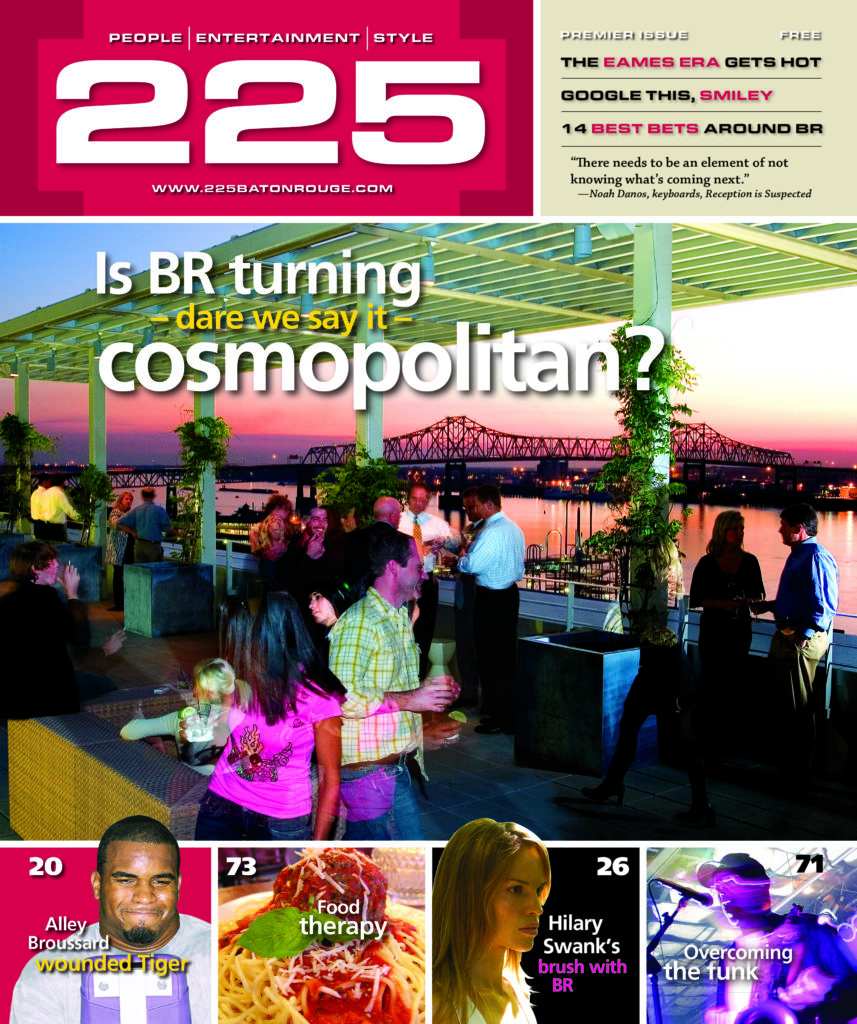 "When you have a strong magnet in a downtown, it serves as an economic engine for the region. It's a beacon, and it should be."
—Davis Rhorer, Downtown Development director
---
This article was originally published in the November 2020 issue of 225 Magazine.
Click here to read through the full 15-year anniversary issue.