---
Micah Smith has been crocheting since she was 17. Now the owner of local yarn pop-up Fleur De Stitch'd, she is a purveyor of hand-dyed yarn. Her spools of yarn are saturated in hues of rich deep sangria red, peachy orange and creamy cafe au lait.
Fleur De Stitch'd started selling its hand-dyed yarns three years ago, and in that time it has already managed to make a name for itself in the fiber arts community. It hosts socials in local libraries and online classes, and launched the first-ever Baton Rouge Fiber Arts and Makers Festival this spring.
A Baton Rouge native, Smith has crocheted on and off throughout her life, but first felt inspired to start her own yarn social after living in Virginia Beach and Seattle, where she was exposed to various yarn stores and indie yarn-dyers.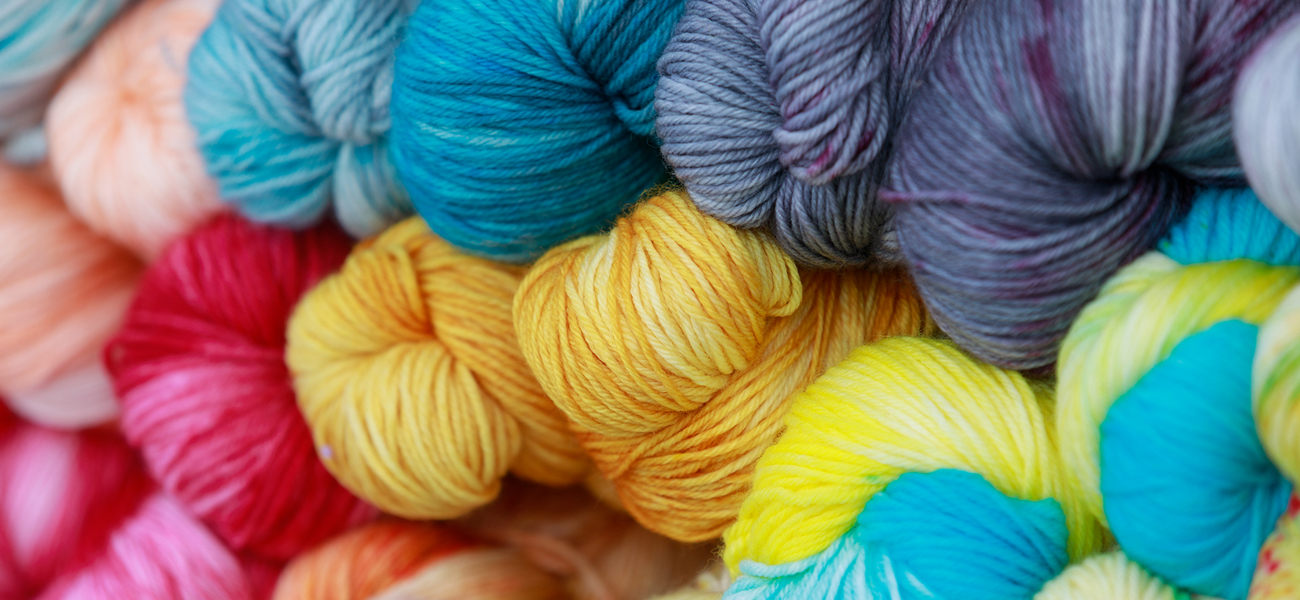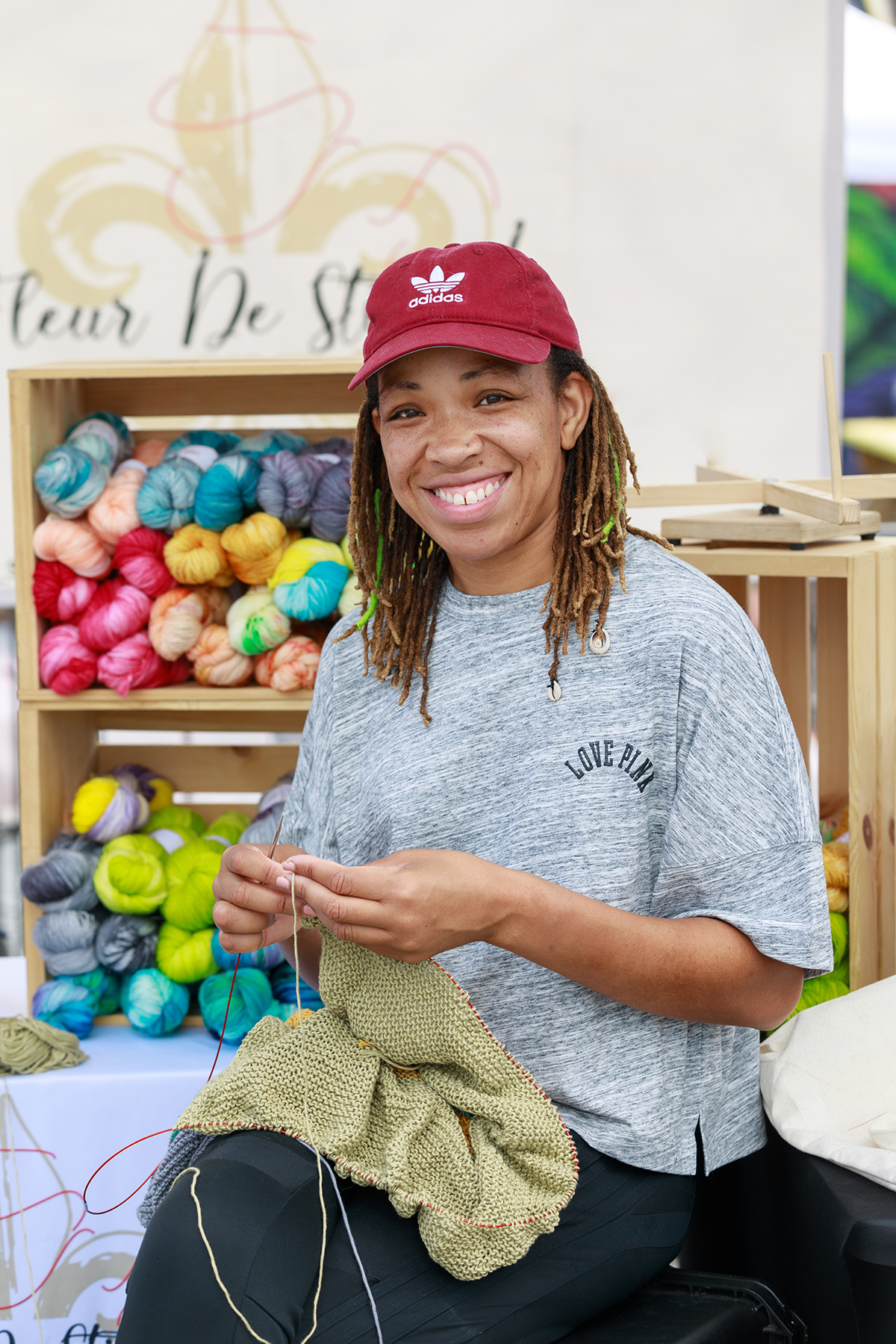 "If I'm feeling like it's not the best day and I'm a little depressed, then I'm going to wrap my needles on my hook, because that's what calms me down," Smith says, "That's what keeps me grounded. That's why I love it so much."
In 2018, Smith returned to Baton Rouge. When she noticed that the last local yarn store she knew of was shutting down, she took matters into her own hands. She taught herself how to dye yarn, and in 2019 launched her Fleur De Stitch'd yarn line. Since then, her brand has appeared at local and out-of-state pop-up shops and is now sold in four different stores in Colorado, Seattle and Baton Rouge.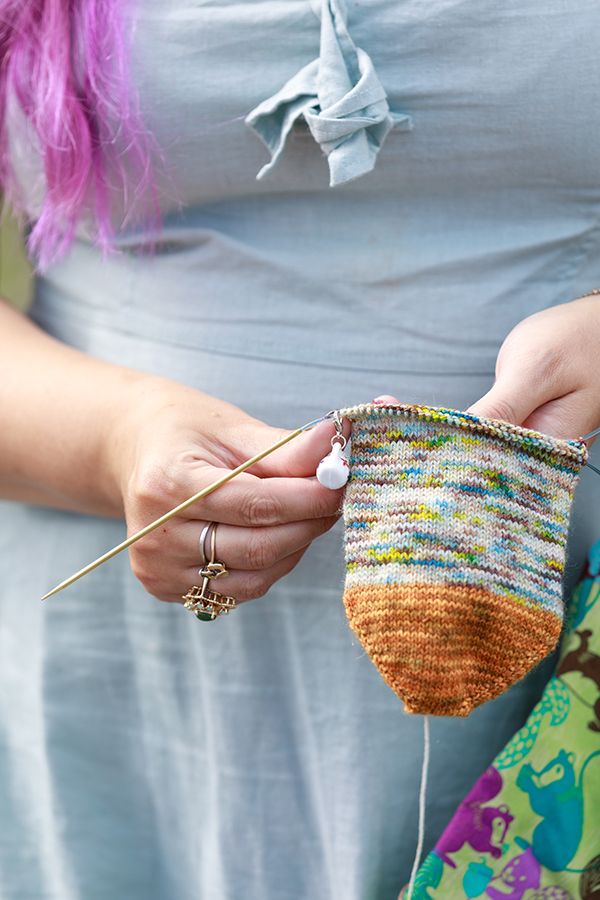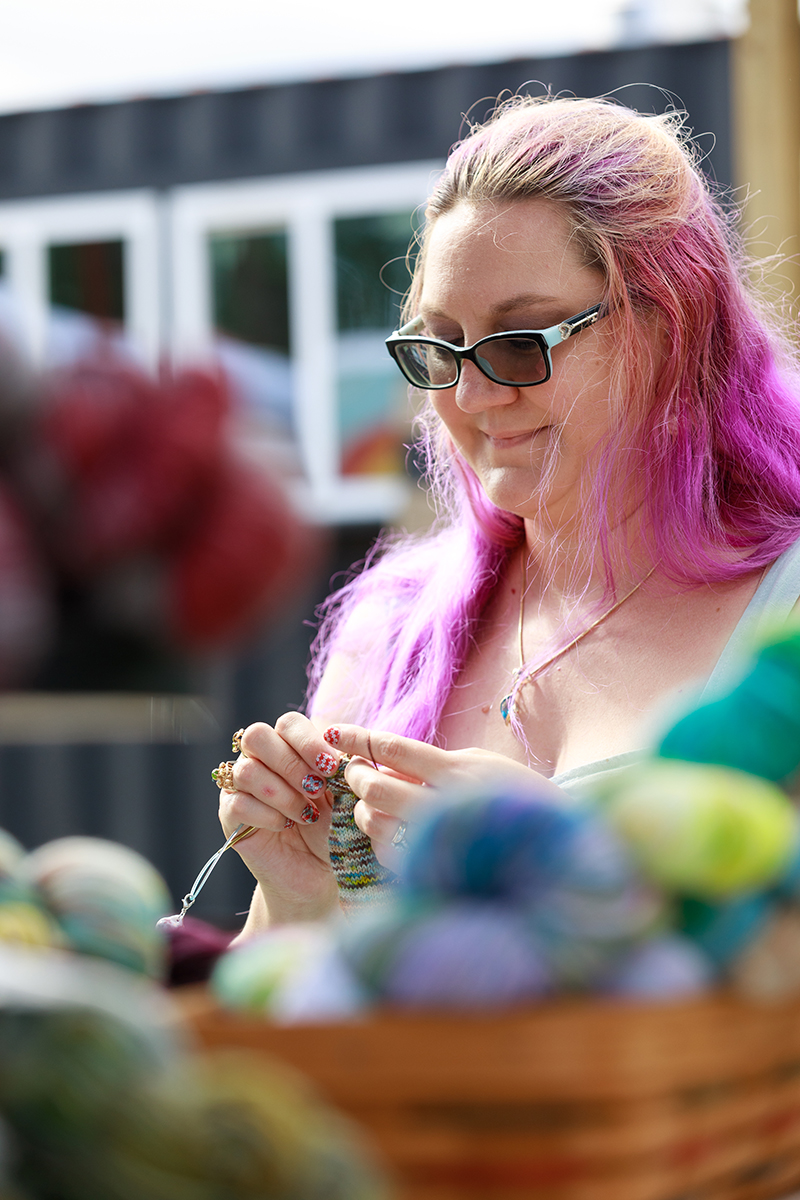 This past May, Fleur De Stitch'd launched the first Baton Rouge Fiber Arts and Makers Festival, two days of virtual and in-person fun at Millenial Park. Local yarn sellers, woodworkers and soap makers were just a few of the vendors featured at the festival. For the virtual edition, Smith brought together local and out-of-state yarn artists. 
Smith hopes to hold a virtual Baton Rouge Fiber Arts and Makers Festival monthly, and the in-person event annually. Through her efforts, she wants "to put Baton Rouge on the map" and help fiber arts reach a new generation.
"I really want (the younger generation) to have someone in the community for them," Smith says. "If they don't know how to knit or crochet, I am more than happy to teach them."
What's next? Smith's goal is for Fleur De Stitch'd to have its own storefront—and along the way, she'll bring the fiber arts and Baton Rouge communities together, making it as healthy and supportive as can be.
Find more info at fleurdestitchd.com.
This article was originally published in the September 2022 issue of 225 magazine.