Live music, line dancing and fiber vendors are just a few things to expect at the first-ever Baton Rouge Fiber Arts and Makers Festival, hosted by local yarn and fiber purveyor Fleur De Stitch'd. The event will be held virtually, Saturday, April 30, and in-person at Millennial Park, Sunday, May 1. 
Fleur De Stitch'd has sold hand-dyed yarn and fiber products at local pop-up shops like the Mid City Makers Market, but this weekend marks the first time the business will host its own festival to celebrate the tight-knit fiber crafts community, says Micah Smith, owner of Fleur De Stitch'd and an avid crocheter. 
"My goal is to bring people together," Smith says, "no matter what their race is, no matter what their sexuality is, no matter their politics."
The virtual event will be held via Instagram Live sessions and feature local and out-of-state vendors—like The Perfect Stitch Fibre Co., Beachy Breeze Fibers and Treehouse Knits—who've curated large followings on social media for their dyed yarns and yarn creations. Virtual attendees will have the opportunity to play games, win door prizes and interact with vendors during a Q&A that will be held by Fleur De Stitch'd and Passion Knits.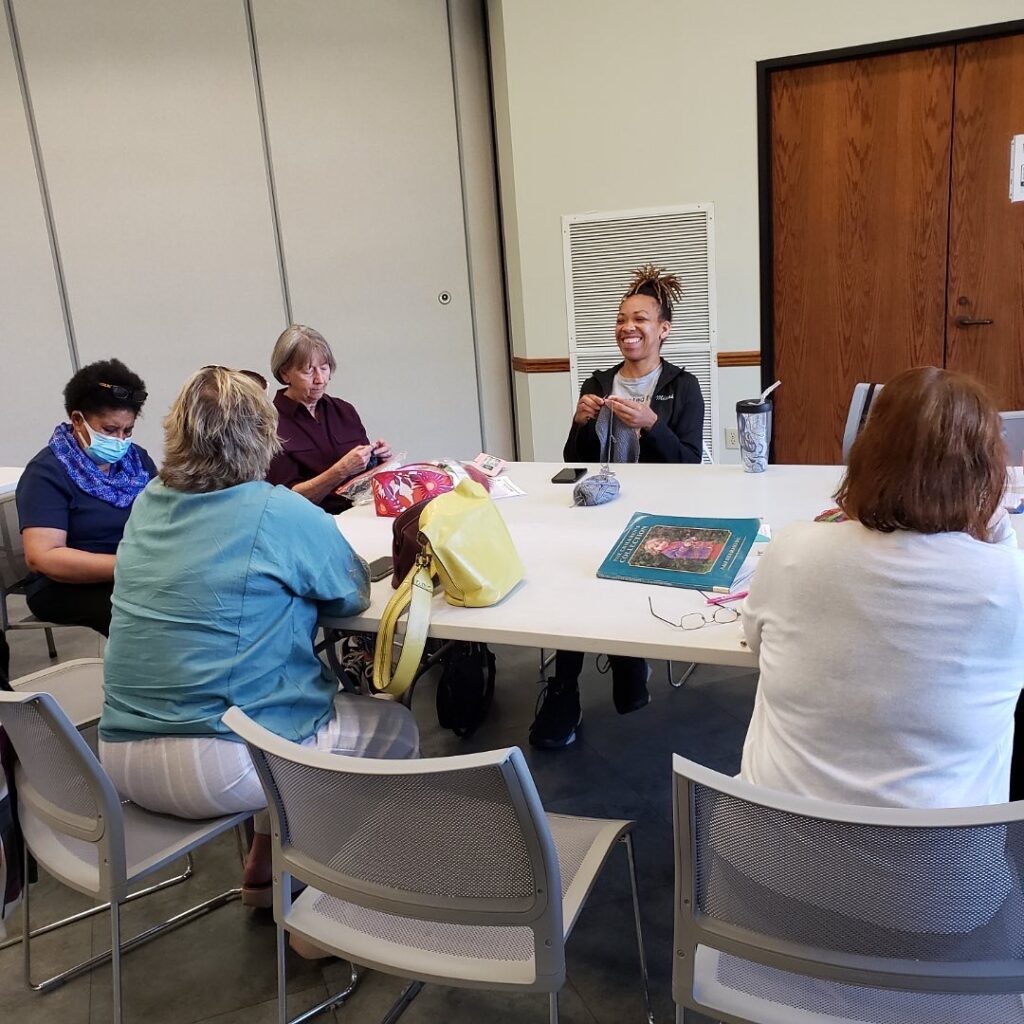 The in-person festival stretches outside the yarn community, with participating vendors like Delia V Soaps, Key Wood and Designs, and Ella Marsh Handmade who will be selling their homemade bags, soaps, cookies and carpentry work. Featured entertainment includes live music performed by James Dutschke and performances by a line dancing group.
"There will be a little bit of everything besides just fiber," Smith says. "That's why I named it Fiber Arts and Makers. I want to include everyone that has handmade work."
Similar to the virtual events, attendees at the in-person event have the option to play games and win prizes. Fleur De Stitch'd will be hosting a $2 guessing-game raffle and bingo. 
Fleur De Stitch'd does not have any other big upcoming events planned for the future, Smith says, but she hopes to make the Fiber Arts & Makers Festival an annual event.
The virtual component of the Fiber Arts and Makers Festival is this Saturday, April 30, from 10 a.m.- 3 p.m., on the festival's Instagram. The in-person festival is this Sunday, May 1, from 10 a.m.- 4 p.m. at Millennial Park. There is no entrance fee. 
Apart from the festival, catch Fleur De Stitch'd hosting socials on Mondays at the East Baton Rouge Parish Main Library at Goodwood from 4-6 p.m. and at Bluebonnet Regional Branch Library every other Thursday, from 10:30 a.m.-12:30 p.m. Every Tuesday, Fleur De Stitch'd also hosts a social on Zoom from 6-8 p.m.
For more info on upcoming events, visit fleurdestitchd.com/ and follow @fleur_de_stitchd or @brfamfest on Instagram.