---
One of Baton Rouge Gallery's (BRG) most popular permanent exhibits is its Art-o-Mat, a decommissioned cigarette vending machine beautifully repurposed into a repository for tiny artworks.
Plunk in a token, yank the rod and out pops a work of art produced by a national artist. The machine is one of nearly 200 Art-o-Mats placed in galleries and public spaces across the country. They're part of a movement founded by North Carolina artist Clark Whittington, who created the original Art-o-Mat for an art exhibit in 1997.
This month, a second BRG Art-o-Mat opens in Red Stick—this time at Baton Rouge Metro Airport (BTR). BRG and BTR have collaborated for several years on an airport artwork program, and opened a gallery in 2021 on the airport's second floor.
The new BTR Art-o-Mat will be placed just outside the gallery entry and is the first machine of its kind to be installed in an airport in the U.S., says BRG president and CEO Jason Andreasen.
Sporting an aviation theme, the shiny new Art-o-Mat will be unveiled during National Travel and Tourism Week, which spans May 7-13.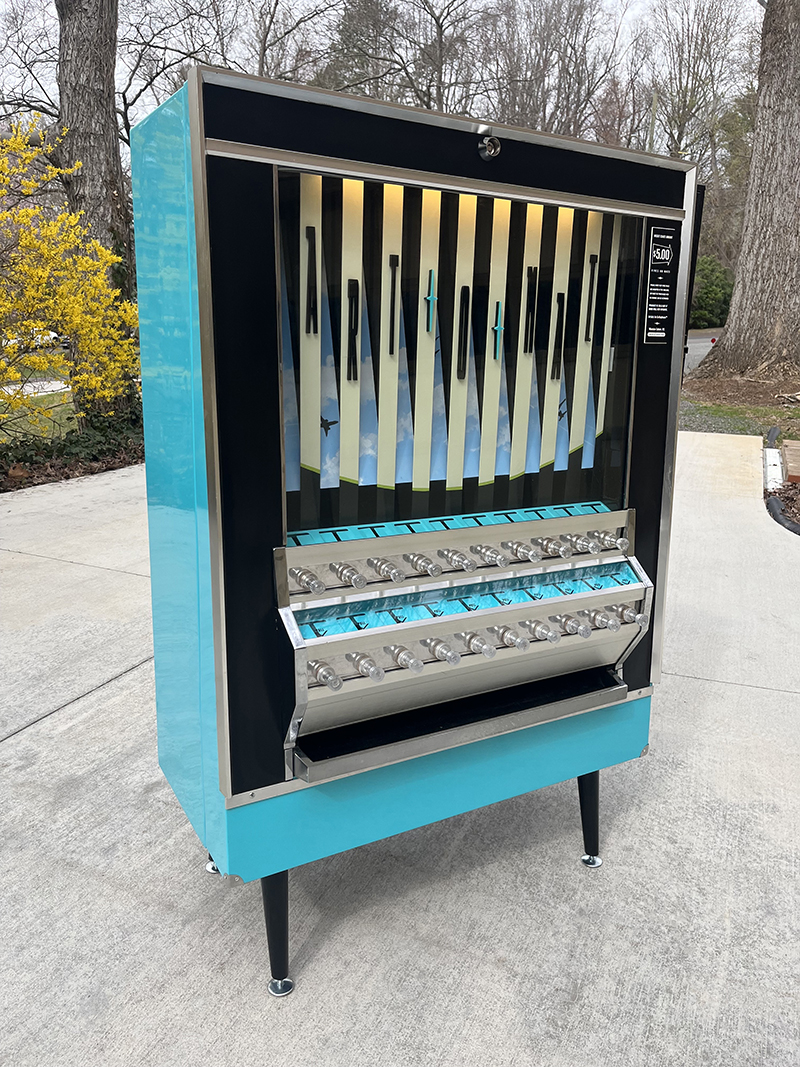 ---
This article was originally published in the May 2023 issue of 225 magazine.