---
Rodneyna Hart says she fell down a rabbit hole while organizing the Healthcare Gallery & Wellness Spa's new juried exhibition.
If the resulting collection is any indication, that rabbit hole led to a colorful wonderland where Nostradamus rubs shoulders with Martin Luther King Jr., the Star Wars Death Star doubles as a hair pick, a unicorn emerges from multicolored salt, and flowering plants explode from the top of Mount Fuji.
For the Healthcare Gallery's first juried art exhibition, Hart wanted to focus on Southern futurism, or how Southern artists would interpret the future. That led her to research Afrofuturism of the late 20th century, which merged science fiction with African heritage and history. She even dug all the way back to the origins of futurism in the early 20th century, when Italian artists were commenting on technological advances and modernism in their abstract works.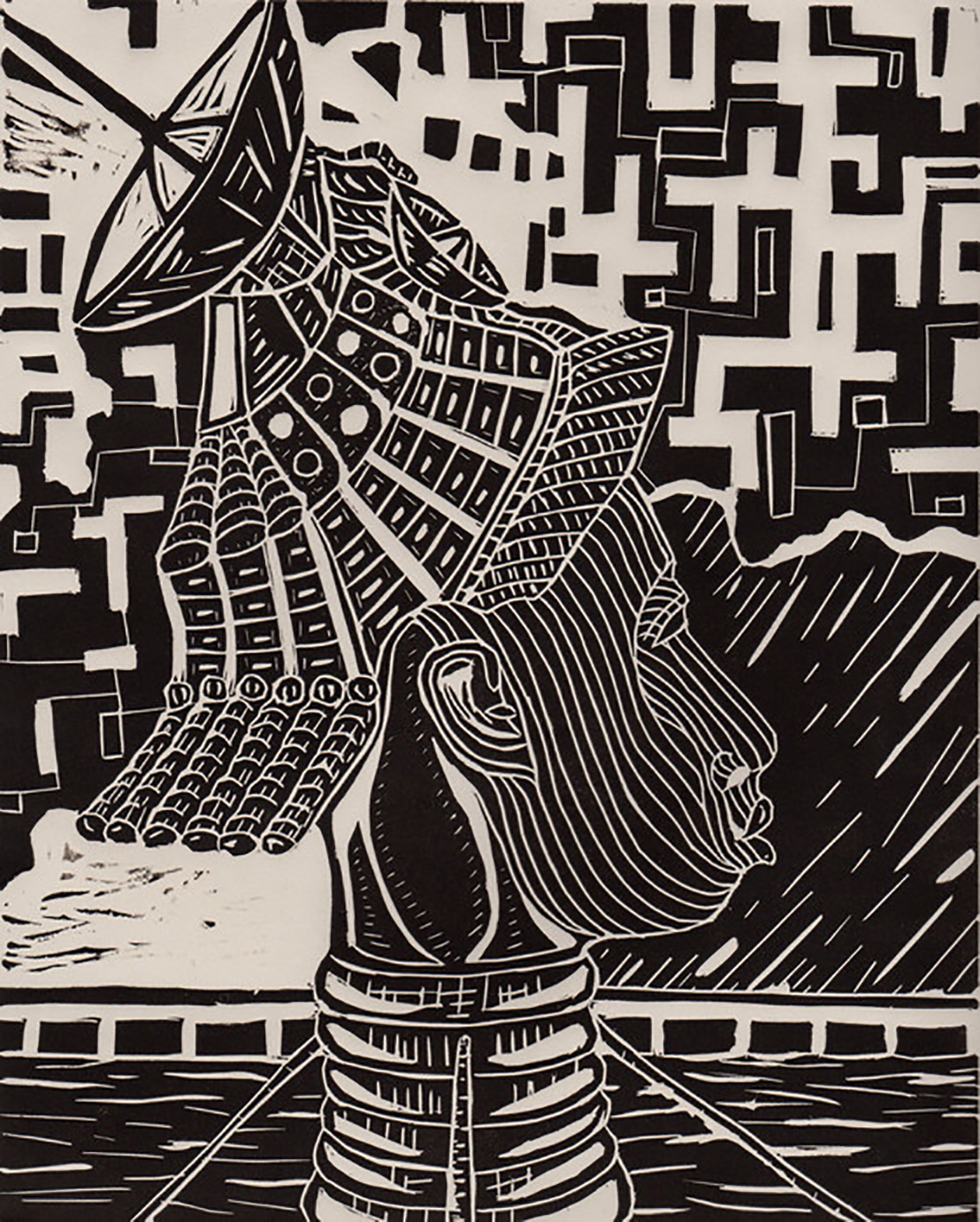 "I thought it would be interesting for our community to think about the South not just steeped in its past, but what we think of the future: What are we expecting, and how do we make our future?" says Hart, the gallery's curator.
The exhibition features 48 works by 12 artists, all selected by Hart, fine art dealer Ann Connelly and Museum of Public Art director Kevin Harris. Each artist has several pieces featured, giving a strong sense of their vision and aesthetic.
In the #WhatIsItWorth? photography series, Elle Mouton took a match to luxury items like a cell phone, lipstick and a $100 bill. Emily Grego's collection of seed pouches features labels stating "These seeds will not grow."
Others lean more toward finding a link between history and the future, such as Donté K. Hayes' clever Afrocentric reliefs like "Brother From Another Mother-ship" and "Def Star Pick," and Herb Roe's straightforward and realistic paintings of the modern courir de Mardi Gras festivities in rural Acadiana.
Hart says she was surprised by the way the artists selected works for the topic—not themed in the doomsday scenarios some would think.
"It's not post-apocalyptic. It's actually a refreshing look and has a lot of optimism in view of the future," Hart says.
"Southern Futurism" is on view at the Healthcare Gallery until April 7, with a reception March 25, 6-9 p.m. thehealthcaregallery.com
---
This article was originally published in the March 2017 issue of 225 Magazine.