Hollie Elzy remembers all 73 days her daughter Kinley Marie Mellieon spent in the newborn and infant intensive care unit (NICU) at Woman's Hospital. Born prematurely at 26 weeks and with chronic lung disease, the first days of Kinley Marie's life were difficult. But Elzy recalls a memorable and happy day right before her then-2-month-old daughter left the NICU for home on Oct. 23, 2022.
When the Halloween season rolls around at Woman's Hospital each year, dozens of babies like Kinley Marie trade in their swaddles for pint-sized costumes to get into the spirit of the holiday.
It's a tradition the hospital has taken part in since 2015 in its NICU, where some of the Capital Region's most vulnerable and preterm infants receive around-the-clock specialized care. Each Halloween, nurses and hospital staff delicately dress up the babies as princesses, superheroes and other characters before snapping a photo to commemorate the occasion.
It's one way Woman's Hospital strives to give families a happy memory during what's often a difficult time, according to Laurel Burgos, executive director of marketing and communications at Woman's Hospital.  
"It's really important that we are able to just celebrate these babies and normalize Halloween as much as possible," Burgos says. "If they were home, they'd be dressing up. And so we want it to be no different if they're here instead." 
The hospital's staff members source costumes year round. And with the biggest NICU in the state and over 80% of the babies participating, there are a lot of costumes to make and collect.  
In some cases, they even handcraft outfit components out of foam board and felt to be gently laid over or around a baby's medical ports or tubes. And because the babies are so small, with some weighing only a few pounds, the team is able to fit them into discounted Build-A-Bear Workshop clothes and even miniature accessories from pet stores. 
Then in September, staff and nurses take inventory of their costume storage to see what teeny tiny options they've procured. From there, the garments are properly sterilized to ensure they're completely safe for the infants to wear.
Parents of babies expected to be in the NICU around Halloween are then contacted to talk about what costume ideas they like and if they have any personal pieces to use for the photos. It can be a collaborative process, according to Chief Nursing Officer Cheri Johnson. 
"We let the parents drive what they like," she says. "Then we help them and say, 'Well, what about this?'"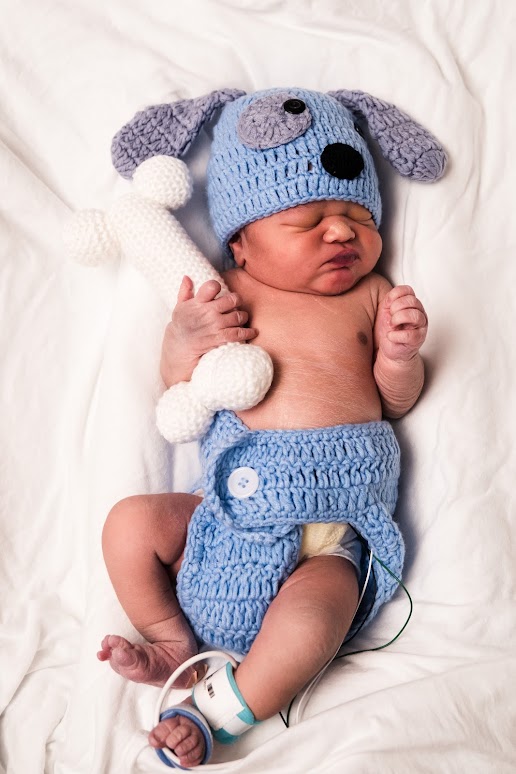 Last year, Elzy chose a candy corn costume for her daughter, complete with an orange swaddle, a crocheted hat and real candy pieces. Candy corn seemed like the perfect fit, Elzy says, because Kinley Marie was a new tiny, sweet piece of her life. 
A few days before the holiday, Burgos and local photographer Cyd Lapour, who volunteers her time every year for this shoot, spend about three hours photographing the dressed up babies. Johnson says the day can get long because photos have to be taken around treatments and care. 
With permission from the parents, Woman's shares the photos to social media. Burgos says the Halloween photos make for one of the hospital's most highly engaged posts of the year. 
Elzy says the celebration and photo shoot boosted her spirits through a trying NICU stay.  
"I was actually excited about Halloween," Elzy recalls. "I'm really a family-oriented person, and we do a lot for holidays. … It helped me out a lot. It gave me lots of hope because when she was there, she had to undergo a lot of tests. I looked at it like, 'Hey, what if this is the only Halloween?'"
Johnson says the event helps the nurses, too. 
"This is really a tough job," Johnson says. "We've got 84 beds, and a lot of the babies are (pretty sick) with critical care needs. So, it's kind of a happy day. It helps build their resilience."
Though Halloween is one of the NICU's biggest events, Burgos says Woman's finds ways to celebrate throughout the year. 
When December arrives, Santa Claus will visit for more adorable snapshots. As summer approaches, nurses help make cards and mementos for Mother's Day and Father's Day. Burgos says the staff celebrates every milestone each NICU baby meets, like their first time wearing clothes or being held by a parent, showing just how far they've come during their hospital stay. 
"Caring for our patients isn't just caring for them in a medical way," Burgos says. "It's about caring for them in non-traditional health care ways. It just gives them little moments that they would not have otherwise."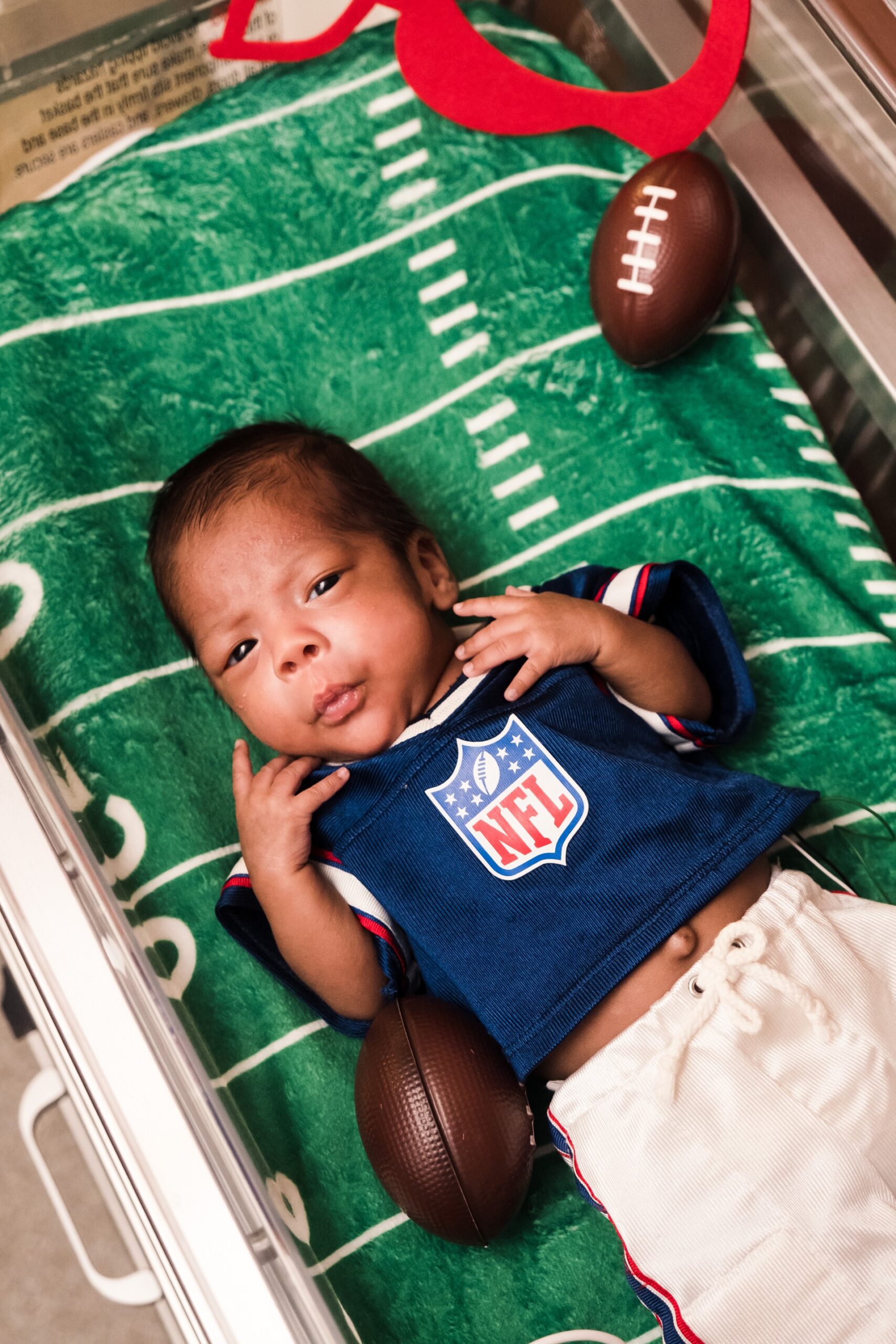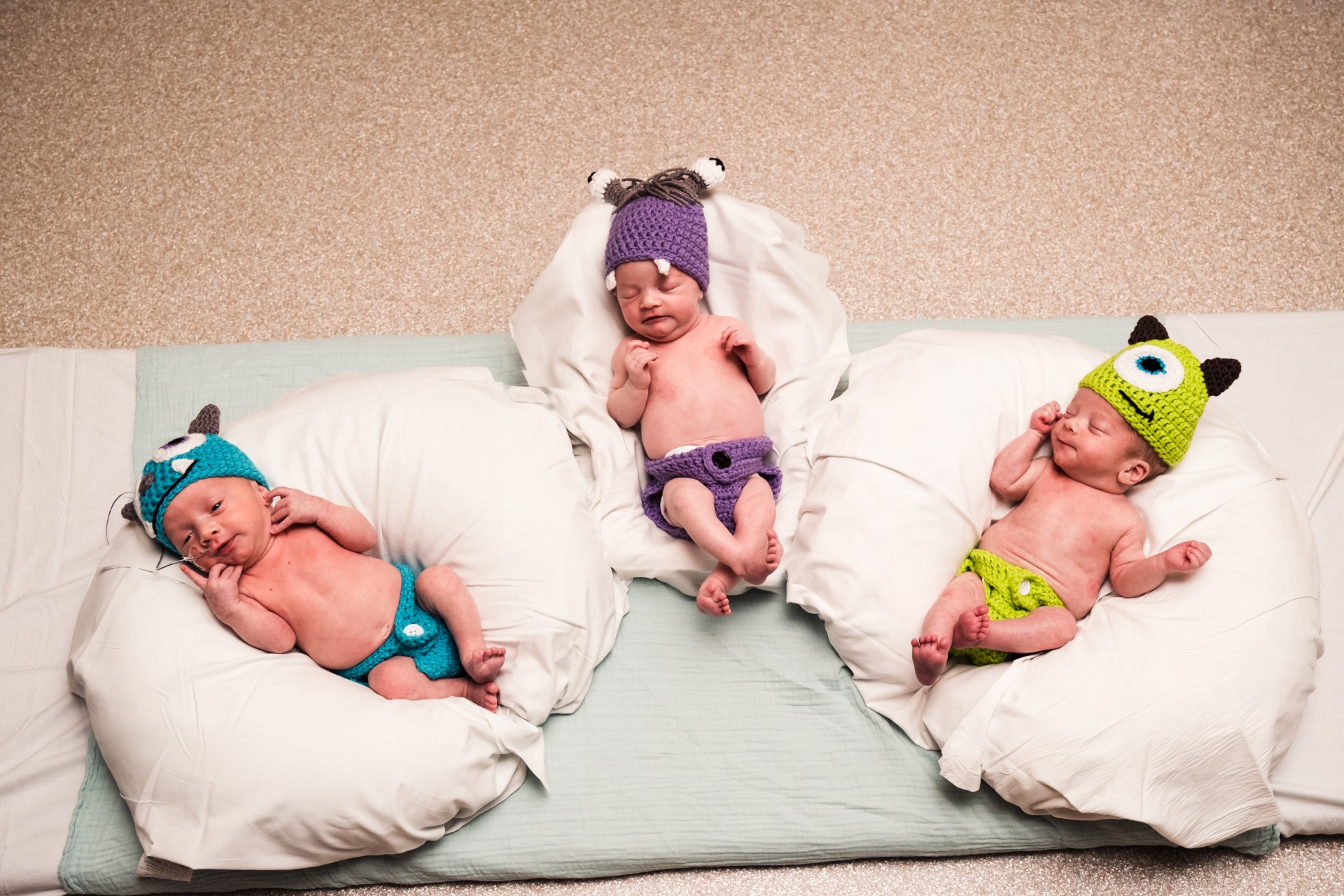 Elzy agrees that the Halloween event was just one of the ways the staff at Woman's Hospital helped her during Kinley Marie's time in the NICU. She remembers being comforted by doctors and nurses who even prayed with her through the hard times. 
Now, Kinley Marie is at home with her mother and celebrated her first birthday in August. Elzy says her daughter still has a journey ahead of her, but she's growing and active. 
And she's already thinking of this year's Halloween costume. Baby Dennis from the movie Hotel Transylvania is the current frontrunner. It will be difficult to top the cuteness of that crocheted candy corn from Kinley Marie's very first Halloween. But this time, she'll get to put on the costume at home.
---
This article was originally published in the October 2023 issue of 225 magazine.