---
Lin Babb is the kind of guy who'll spot an interesting piece of wood on a mountain vacation and lug it home.
From his backyard, he'll turn it into a cutting board he hopes its owner will cherish forever.
Babb is the founder of Linwood Handcrafted, a line of handmade cutting boards and utensils. He carves each piece using walnut, cherry, maple and cypress wood. He works in painstaking detail, the process to make one board stretching over several days.
On a summer afternoon, Babb digs around his woodshop: a large, unairconditioned shed in his yard. The shelves burst with tools, boxes and boards. It's hot and humid, and Babb swats a mosquito away from his baseball cap. The buzz of a giant fan drowns out all other sounds of the rural neighborhood.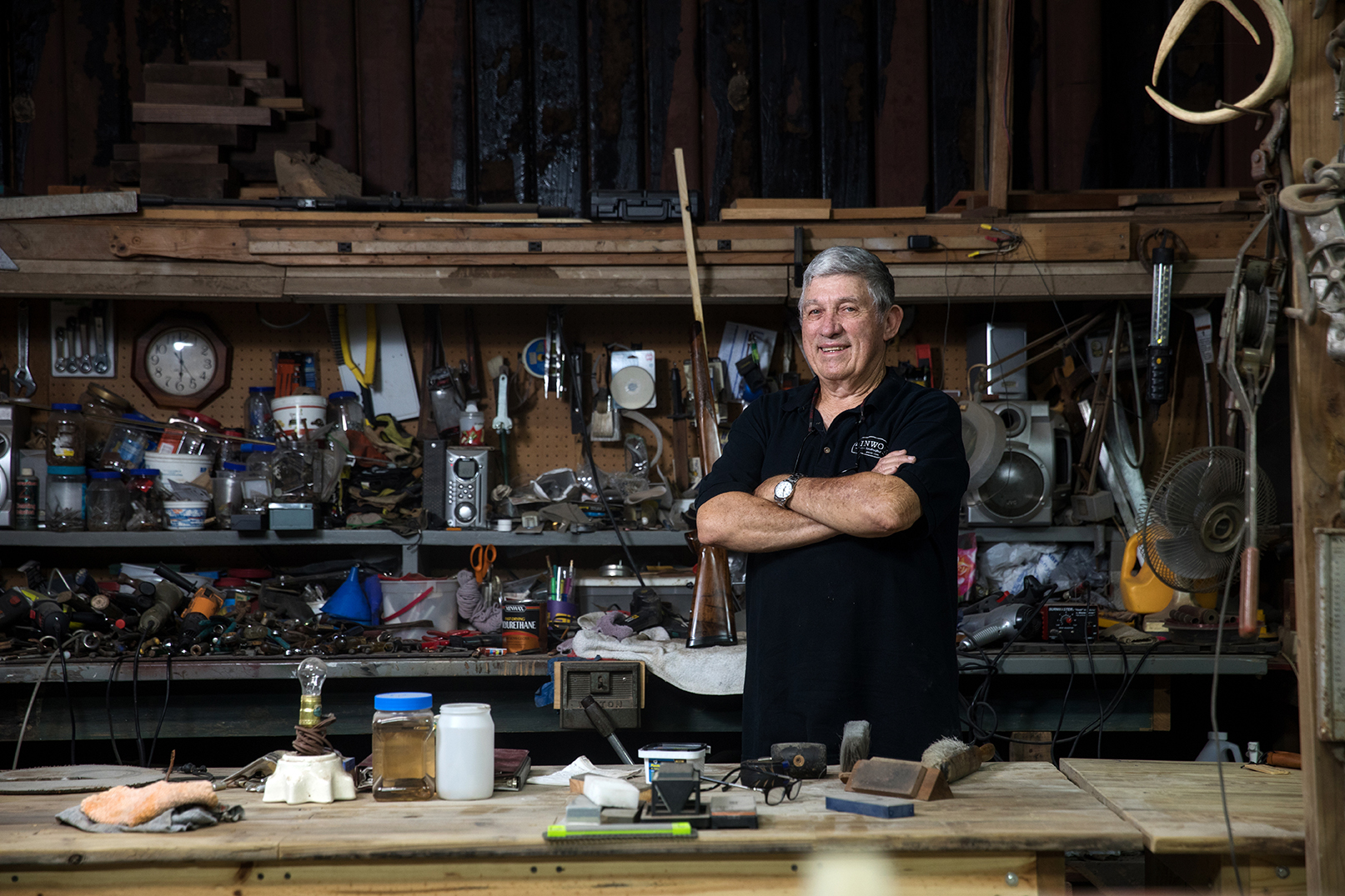 "It's hard to be in the shop when it's 100 degrees, working all day," Babb admits. "But if I can hold a board in my hand and say, 'I made that'?"
The bug bites are worth the reward.
The retired schoolteacher has been woodworking his whole life—making furniture, cabinets, statues and a giant crucifix in his front yard.
"I just appreciate handmade," he says. "You can't go to Walmart and buy a handmade cutting board—or a handmade anything, really."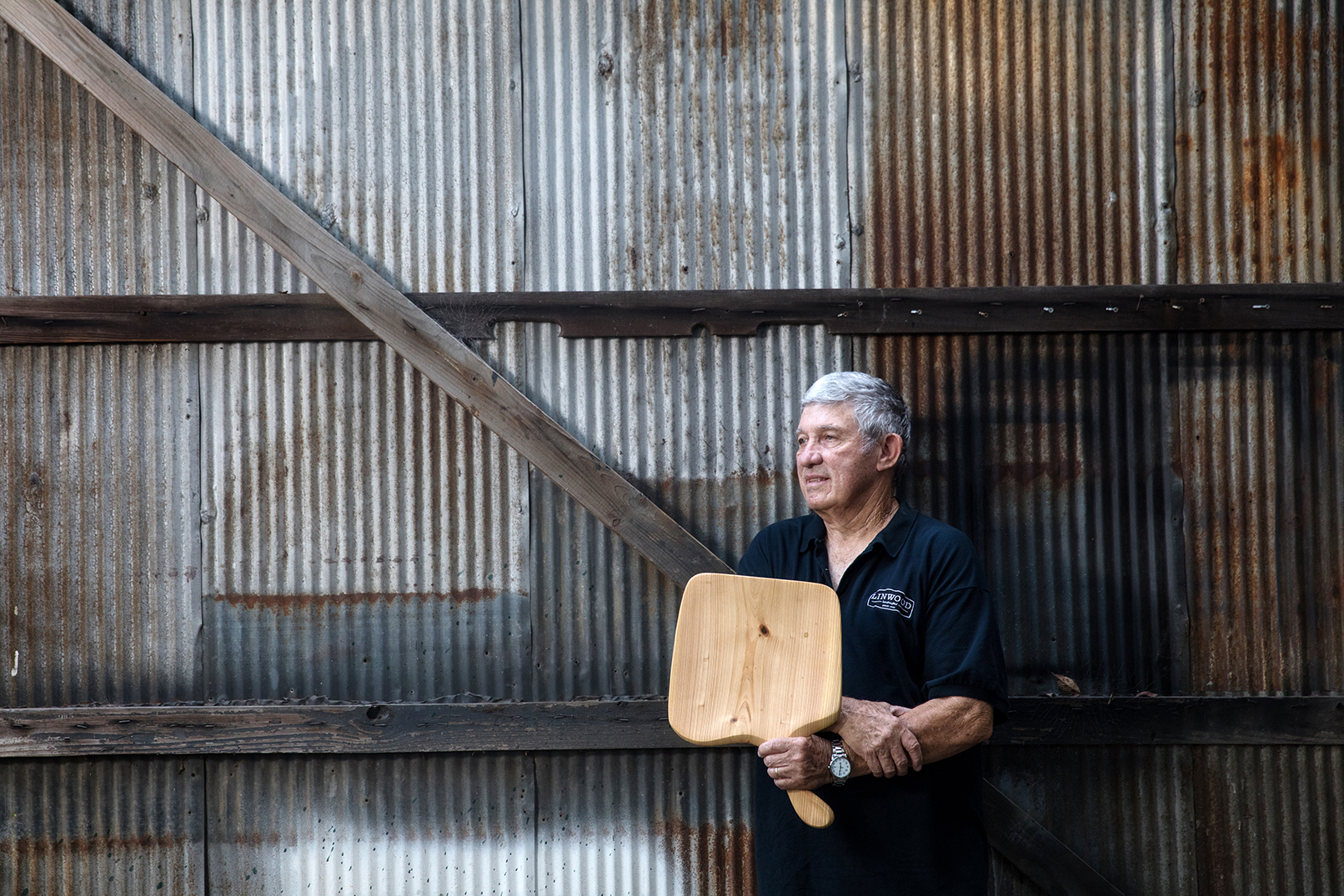 Woodworking didn't become a business, though, until around the 2014 holiday season. It started with a question from his daughter Mattie: "Whatcha think about making cutting boards?"
Soon, Babb's wife, Terri, was fielding orders and shipping boards. Mattie, who lives in San Francisco and works for Twitter, used her savvy tech skills to create an SEO-driven website. The company remains one of the first businesses that pops up when someone Googles "handmade cutting boards."
Thanks to its strong internet presence—and some great press from publications like Garden & Gun and The Atlanta Journal-Constitution—the company has reached customers all across the globe. Today, the family sells just as many cutting boards in the United States as they do outside it.
Sitting in his living room, Babb plucks an old photo album from a wooden bookshelf. Inside, the family has scrapbooked images of every cutting board they've ever sold, alongside notes and info for each customer. The addresses belong to the U.K., Japan, Spain, Russia, as well as across the United States, from Georgia and Pennsylvania to Colorado and Hawaii. Babb gets a kick out of rereading each story.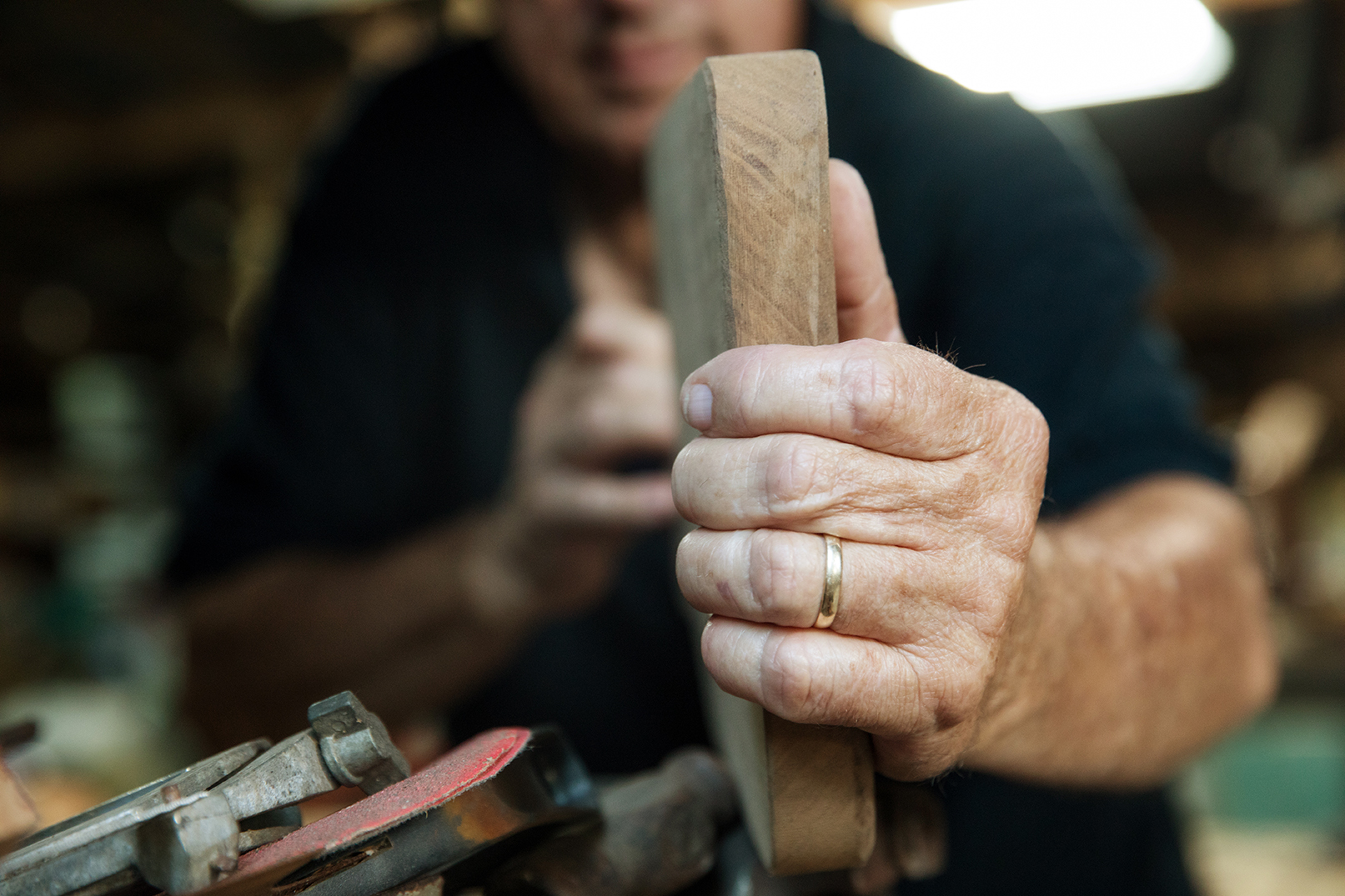 "The doggone internet amazes me," he says. "I can't believe that I sent a board to Switzerland. Who would ever believe someone in Switzerland would buy one of my boards? I make these boards in my old raggedy shop back there, but then somebody in New York City will buy it."
He turns a walnut board over in his hands. It's shiny and silky smooth. The boards, in fact, are so pretty and perfectly carved that some customers tell him they're afraid to use them. With the proper care though, he assures them they'll last a lifetime—and then some.
"One day," he tells them, "your great grandbaby might like to have it." linwoodco.com
---
---
This article was originally published in the November 2018 issue of 225 Magazine. Click here to read about more from the Made in Baton Rouge cover story.