Editor's note: This article has been updated with the latest information on participating restaurants.
Break out the boas and spiff up the rhinestones. Companion Animal Alliance's 10th annual FurBall, themed Diamonds in the Ruff, takes place April 15 at L'Auberge Casino & Hotel, benefitting Baton Rouge's main nonprofit animal shelter.
The pet-friendly event has raised nearly $1 million for CAA since it first took place, bolstering an organization that has increased the city's save rate of abandoned animals to 89%—up from 20% when it took over operations in 2010. Event proceeds support CAA's operations and programs, the demand for which seems to increase every year. In fact, FurBall precedes two of CAA's busiest seasons: spring, when numerous litters of unwanted kittens are born; and summer, when the shelter sees an annual surge in the numbers of animals it takes in.
The FurBall is steeped in kitschy pageantry, featuring a royal court of 12 dogs and their owners, who walk the runway and vie for top honors as king, queen, prince and princess. Prior to the event, fans have an opportunity to cast a vote for the would-be royals by making a donation to CAA in honor of their favorite duo.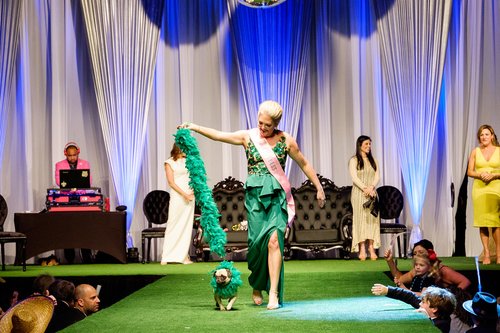 "It's our biggest fundraiser of the year," says CAA Director of Grants and Communication Emily Lemoine. "We're expecting about 800 people to attend."
The gala includes an open bar and a cocktail buffet with dishes prepared by City Pork.  Along with the presentation of the royal court, there's also music by DJ Beauty and the Beats, a string quartet, a 360 photo booth and silent and live auctions. Guests will enter through a rainbow balloon tunnel walkway, Lemoine says, and there's a pet check-in area managed by Petz Plaza for a limited number of ticketed animals.
Attire is black tie optional, but Lemoine says many guests go all out, playing off the event's pet glam theme.
"You'll see more black tie than cocktail," Lemoine says about attire. "People get inspired by our colors of pink and black, and it's very glittery and fun."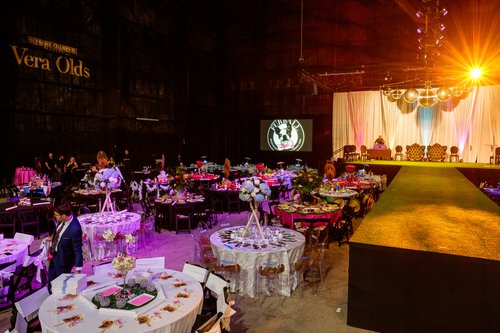 So far, 2023 has been a busier than normal year in terms of intake, Lemoine says. Last month, the organization made a desperate appeal to the community to adopt pets as it exceeded capacity and faced having to euthanize adoptable pets. Baton Rouge, and much of the southern United States, see high numbers of unwanted animals because it has such low spay and neuter rates, Lemoine says.
In addition, other social factors are causing some owners to surrender pets, Lemoine adds. Those include rising inflation, returning to onsite work after the pandemic and, for those who rent, finding an affordable apartment that accepts pets, especially larger breeds. Those same factors are also making some prospective adopters hesitant, Lemoine adds.
"In terms of dogs, our adoptions have been slow this year, a lot slower than normal," she says.
It's tough for work for CAA's team, Lemoine adds.
"Compassion fatigue is a real thing," she says. "We really rely on the community to support what we're doing."
Find out more about Companion Animal Alliance, including how to volunteer, or how adopt or foster a pet.
---
DETAILS
Companion Animal Alliance Fur Ball
April 15, 2023, 6:30 pm to 10:30 pm
L'Auberge Casino & Hotel Baton Rouge
21 and older only
Get tickets to the FurBall here.