---
Title: President and CEO, Center for Planning Excellence
Age: 40
Hometown: Baton Rouge
---
Camille Manning-Broome believes in the power of community planning. In her role at the Center for Planning Excellence, she leads an organization that helps Louisiana communities become more sustainable. Her duties include fundraising, setting the organization's vision and making sure it's on the cutting edge of planning and resilience.
After taking the leadership role at CPEX last summer, she expects to unveil more "tactical urbanism" projects in 2019, which include working with communities to test out new ideas and develop strategies to make those things happen.
Projects like the Better Block demonstrations on Government Street and at the Perkins Road overpass, as well as the Smart Growth Summit, are examples of this boots-on-the-ground approach to planning and reimagining neighborhoods.
It's been up to Manning-Broome to coordinate volunteers, recruit partners and convince the skeptics. She's found that people tend to see projects like redesigning an entire city street as risky. But she's helped people see what Baton Rouge and other Louisiana communities could be. Getting others on board has helped lead to transformations like the Government Street road diet.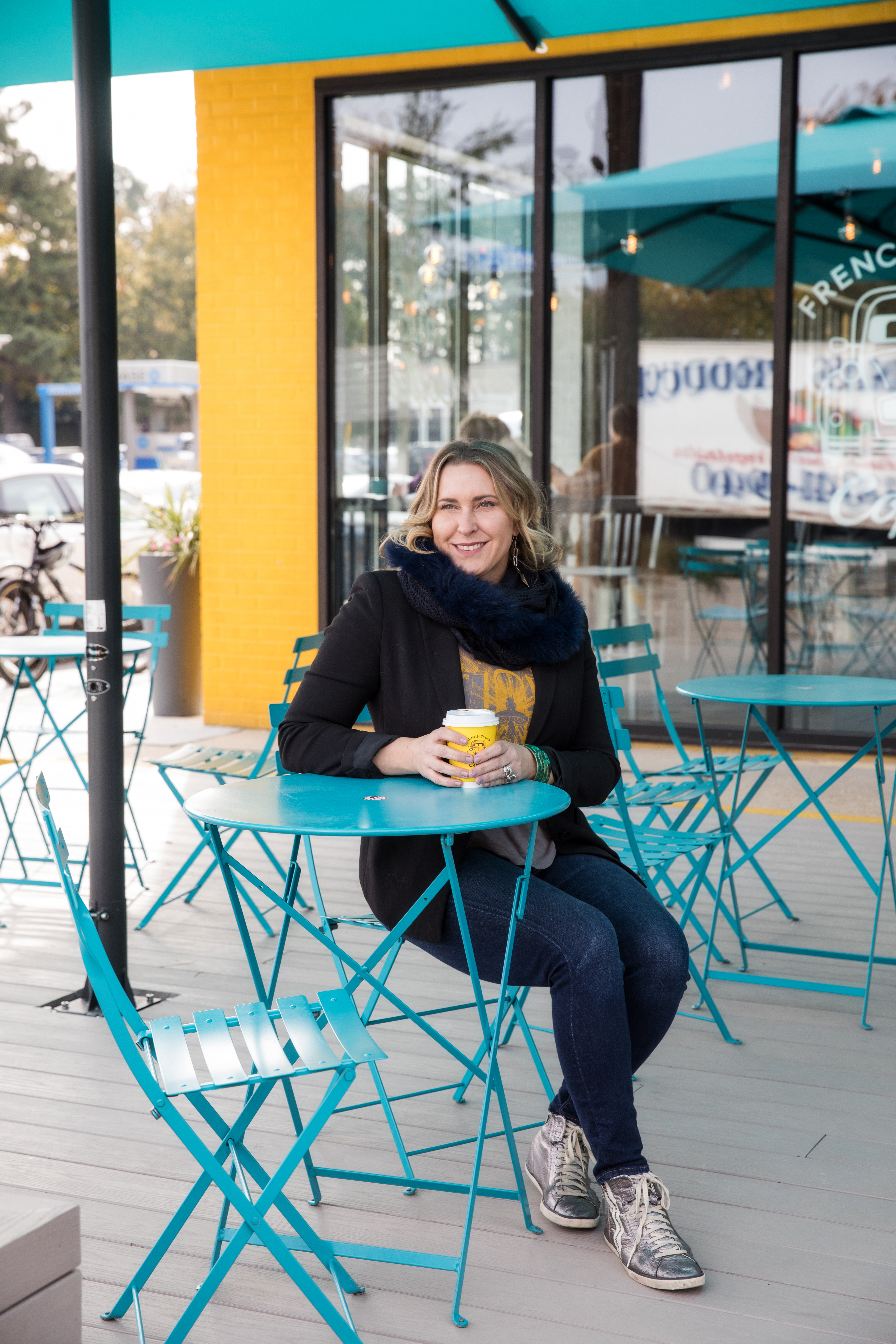 In as much as Manning-Broome is a leader, she's also a cheerleader. Having delivered a TEDxLSU speech a few years ago, she talks about projects with the kind of confidence that comes with both experience and vision. She's at once future-oriented and grounded, passionate and poised.
For her, it's not about sitting in an office, setting policies. It's about meeting with community leaders to help them reach their potential through concrete steps—and walking with them through the long haul.
But bettering Baton Rouge doesn't end at work. She and her husband, Devin, along with their business partner, Raul Urdiales, take on personal projects with this aim, including renovating dilapidated apartment complexes on nights and weekends, one building at a time.
Their most recent project: a former church on Government Street they plan to turn into a community performing arts space.
"We go the extra mile, either personally or as an organization," she says. "We walk the walk." cpex.org
---
CHATTING WITH MANNING-BROOME
If you weren't doing your current job you'd be: A climate change advocate somewhere else
Your spirit animal: A wolf, currently
Advice you'd give your 18-year-old self: You learn from failure, so don't be afraid to fail.
Hidden talent: Identifying a person's spirit animal
---
Click here to read about the rest of our People to Watch in 2019.
This article was originally published in the January 2019 issue of 225 Magazine.