---
We're calling it: You'd be hard pressed to find a cuter parade in Baton Rouge than the Mystic Krewe of Mutts. Organized by the Capital Area Animal Welfare Society, it stands out among the rest for its costumed canines and dapper dogs strolling through downtown.
The pup parade celebrates its 20th year when it rolls Feb. 17, with a corresponding Roaring 20th Anniversary theme.
"We're hoping to see a lot of dogs or people in flapper costumes and zoot suits or just anything 1920s," says event coordinator Libby Haydel, who has been involved with the organization for 10 years. "Your face hurts at the end of the day from just smiling so much. It's so much fun. The dogs really enjoy it and get to strut their stuff across the stage."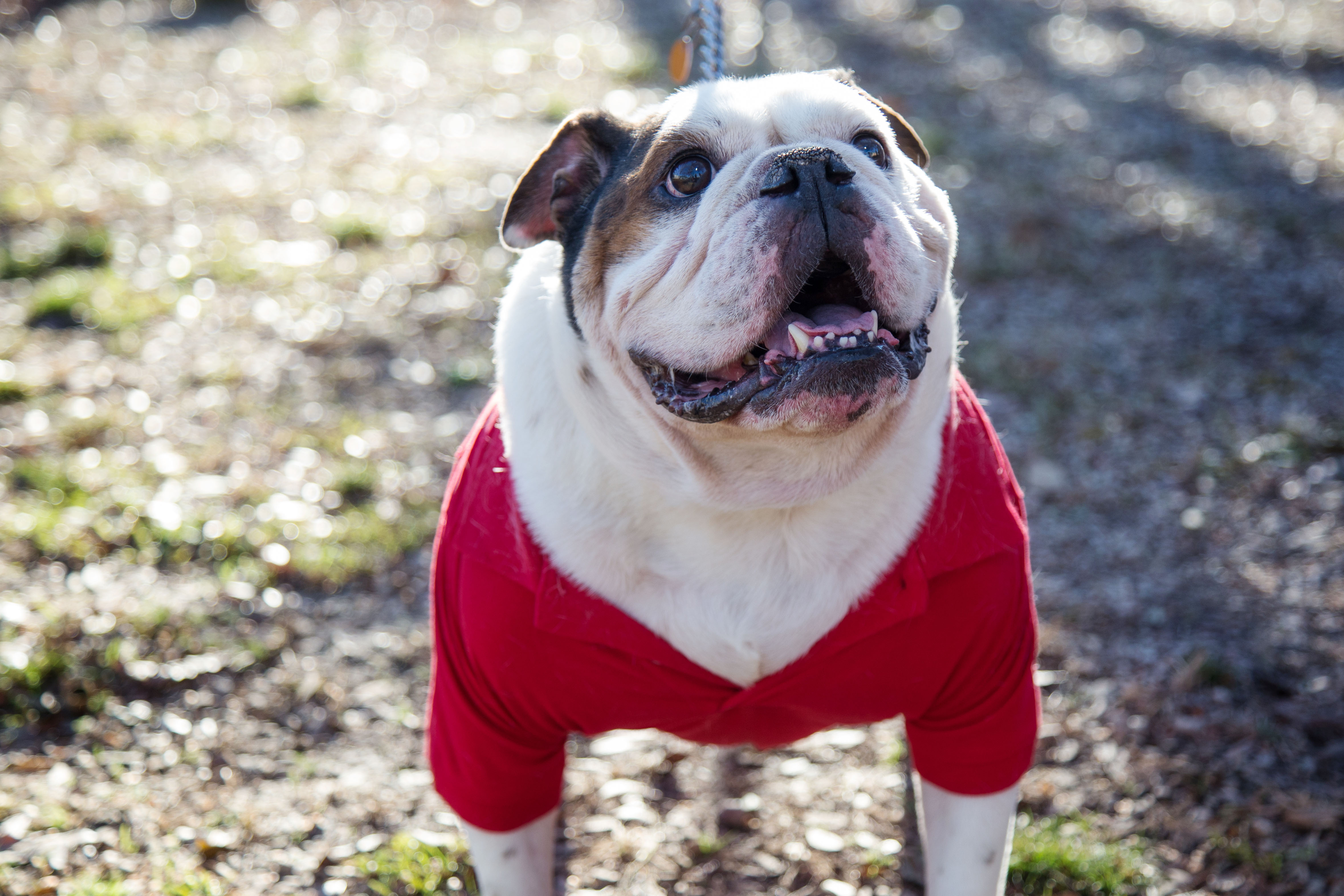 All proceeds from the parade go toward CAAWS's spay and neuter program, which aims to help control the pet population and, in turn, decrease euthanization numbers through financial assistance for those adopting dogs.
Before and after the parade, North Boulevard Town Square is home to a full day of festivities, including Bark in the Park, featuring 50 to 100 different vendors ranging from doggie daycares and apparel shops to face painters and food.
Haydel says over the past 10 years, the parade has seen around 15,000 attendees line the streets to cheer on the costumed pups. "You can really see it when you go and you're looking down the parade route and you see everyone lined up," she says. "It's a great exposure for the dogs, especially the ones that need to be adopted. And it's great to see the ones that have been adopted come back and be a part of it with us." caaws.org
The fashionable Karma is another Krewe of Mutts regular, who has made a lot of friends along the parade route in her three years in attendance. "The kids are so excited, and they love seeing the dogs," says owner Kelsey Prather. "It's not a strict parade. You can stop and they can pet her, and she's happy and the kids are happy."
---
PARADE DAY SCHEDULE
10 a.m. to 4 p.m.: Bark in the Park meet and greet with vendors
11 a.m.: Canine demonstration
Noon: Costume contest
2 p.m.: Parade
Until 8 p.m.: Raising Cane's After Pawty
---
Click here to read more from our February Pet Issue.
This article was originally published in the February 2018 issue of 225 Magazine.