---
Southern University senior and criminal justice major Kamani Cannon dreams of becoming an officer with the Atlanta Police Department after graduation next spring. But on a balmy night in September, the Los Angeles native is only thinking about dance moves. 
Cannon stands in formation with fellow Zeta Phi Beta sorority sisters Mackenzie Knight and Jasmine Brooks in the common room at the Zeta house. The Harding Boulevard location is one of the spots where the trio has been rehearsing since August. 
During Southern's annual Homecoming Greek Step Show, fraternities and sororities vie for top honors in the century-old percussive dance form stepping. Homecoming's top two sororities and fraternities will progress to the Bayou Classic Greek Show on Nov. 24 to compete against Grambling State University. The Zetas will ultimately place second—but tonight, they are at work on a Hunger Games-themed routine for the October event.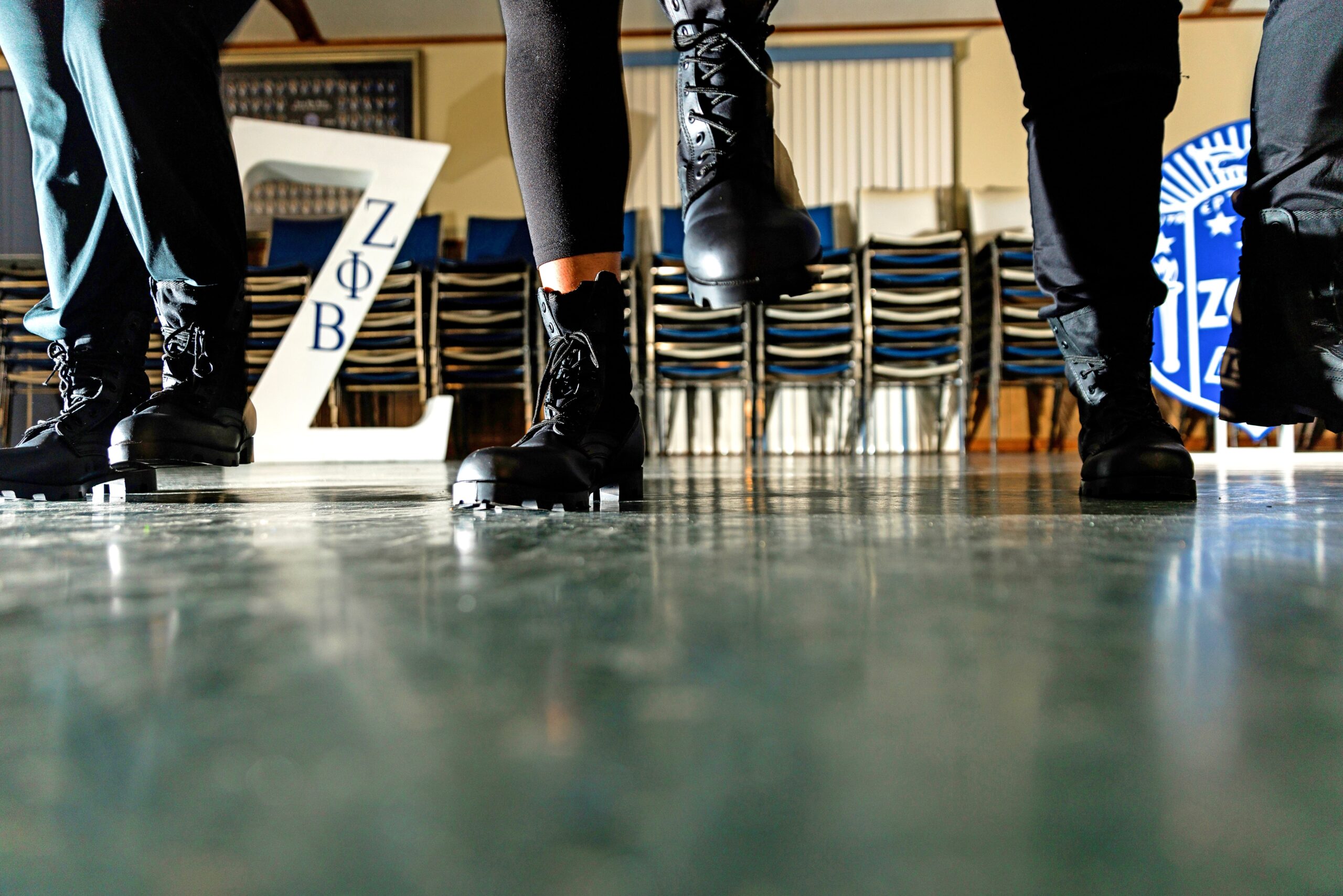 Knight, 20, tees things up with a loud and clear call that goes, "Z., Phi. Z., Phi, B. Step!," a cousin to cheerleading's "Ready, OK!" Then, tightly choreographed moves commence. The friends stomp combat boot-clad feet, clap their hands (sometimes under aloft knees) and move in a quick syncopated rhythm. 
In some cases, they're executing steps performed across the decades by Zeta Phi Beta, one of the historic Black sororities and fraternities known nationally as the "Divine Nine." Zeta was founded at Howard University in 1920 and has chapters at Southern and LSU. It was the first sorority to be chartered on Southern's campus.
Stepping is a cultural touchstone for Black Greek organizations nationwide and is a source of pride, joy and bragging rights, says Southern University Assistant Director of Student Leadership and Engagement Winton Anderson. 
The genre stems from African American folk dance traditions that create rhythms using the body, rather than drums—signaling the confiscation of musical instruments by slave owners. 
Anderson says Southern's Homecoming Greek Step Show is an iconic gathering, drawing scores of students, alumni and family members to the F.G. Clark Activity Center. A record-breaking crowd of nearly 4,000 attended in 2022. 
"Stepping is a symbol of unity," Anderson says. "When we see a group able to move in sync like that, it's indicative of what is happening in these organizations, which are all about standing together."
Each Greek organization creates a routine for the homecoming show. Brooks, a senior from Little Rock, says the Zetas' number is composed of four segments, representing the sorority's principles of scholarship, service, sisterhood and finer womanhood. 
"We did a lot of research and looked up Zeta steps to see how it would fit into our theme," she says.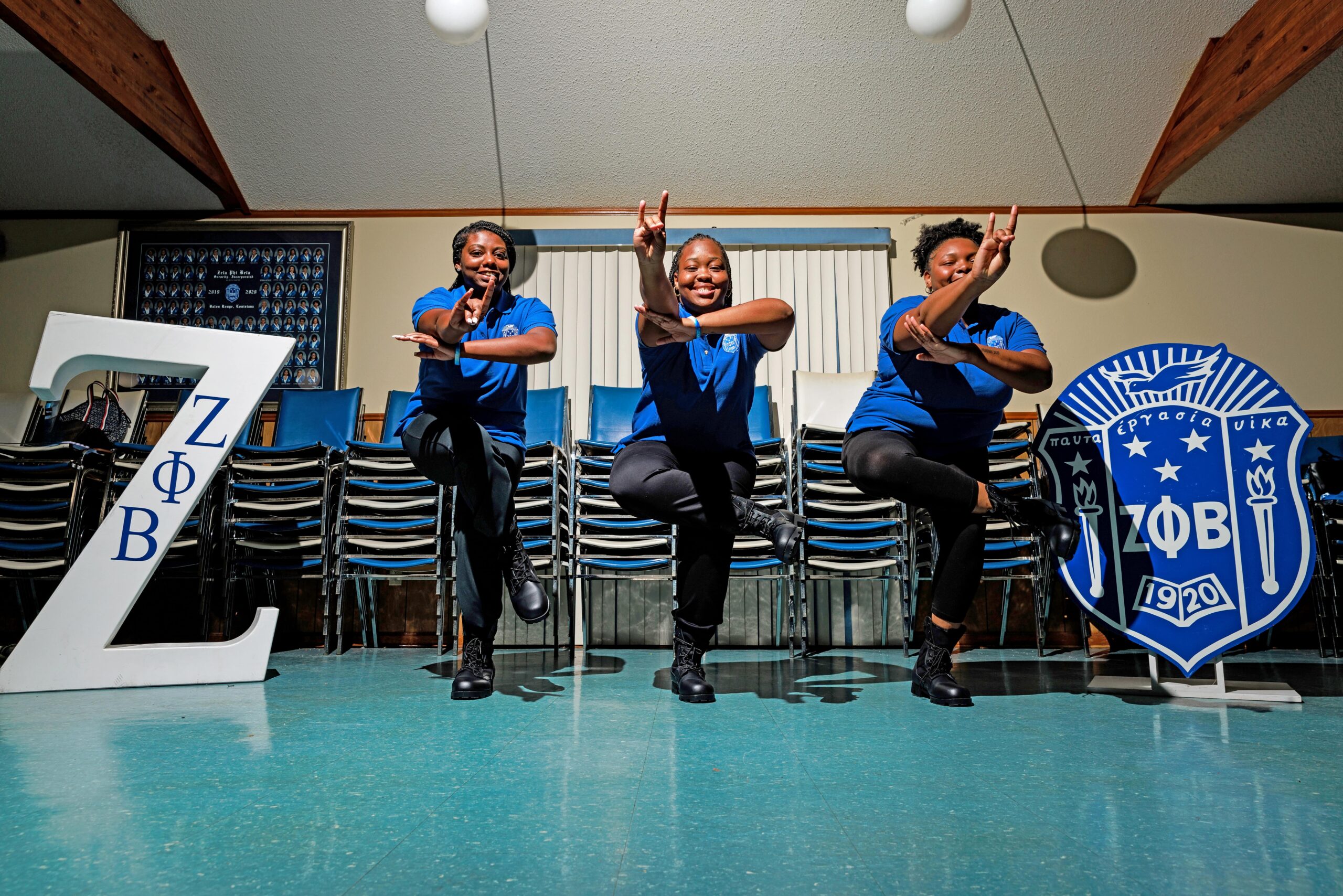 Indeed, it's not unusual for Greek organizations to plumb their histories for moves, sorority advisor Nakeisha Robertson Cleveland says. The Baton Rouge health care administrator is a Zeta and LSU alum who stepped in college in the early '90s. She says Zetas are known for a particular style. 
"Zetas always do more stepping and less dancing," Cleveland says. "The moves really connect 'soros' (members) from all over the country."
That's something the three friends may soon experience firsthand. Cannon and Brooks are both seniors for whom stepping will soon be a fond memory.  
But for now, the moves are what matters. 
Z., Phi. Z., Phi, B. Step!

4,000
Approximate attendees at the 2022 Homecoming Greek Step Show at Southern—a record-breaking crowd. The top two sororities and fraternities from the October 2023 homecoming show will progress to the Bayou Classic Greek Show this month to compete against Grambling State University.

Bayou Classic Greek Show
Nov. 24, 6 p.m.
The top two sororities and fraternities from SU's Oct. 13 Homecoming Step Show head to the Bayou Classic Greek Show this month—including Zeta Phi Beta. They'll compete against squads from Grambling State University. The annual show takes place at the Caesars Superdome the Friday evening before the Saturday football game an­­d is a beloved part of the festivities. mybayouclassic.com
---
This article was originally published in the November 2023 issue of 225 magazine.