---
There's no denying Baton Rouge loves its sports.
Football games on a Saturday night are considered a rite of passage. The LSU baseball team led the nation in attendance for 25 straight years. And wedding plans are tediously organized around the sports calendar each year.
And if you lived in the Capital City around the turn of the millennium, you might also remember soaking in the unique sights and sounds of the city's first professional ice hockey team, the Baton Rouge Kingfish.
The franchise, originally born in Pennsylvania, called the Capital City its home from 1996 until 2003 before it relocated once again to British Columbia.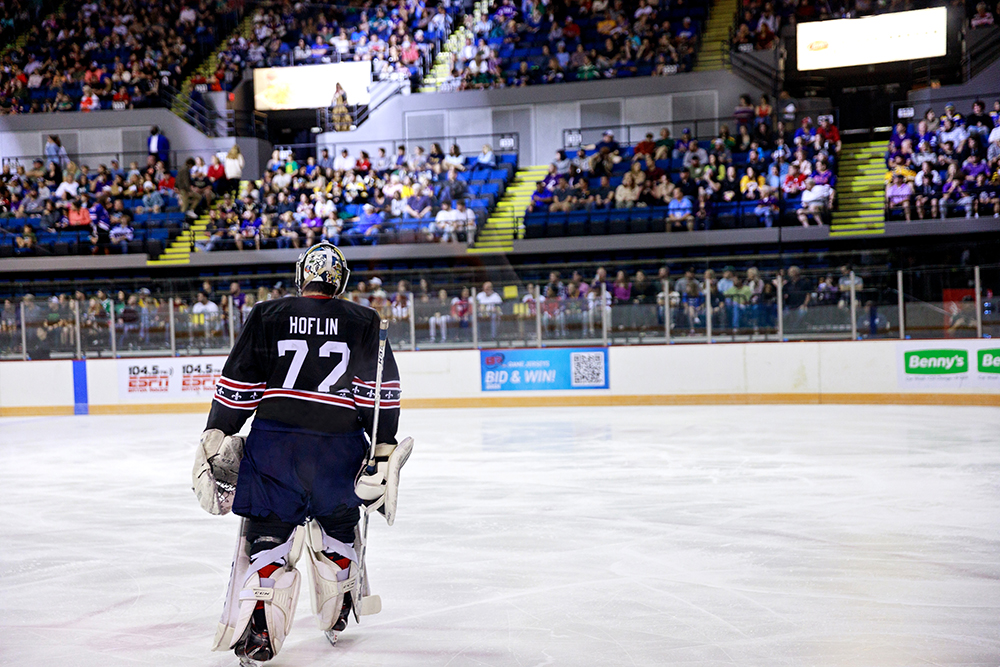 It's now been two decades since Baton Rouge boasted a hockey team. But all that could change in the coming months as groups in the city work to bring a permanent hockey team back to town.
"We're looking to really (show) hockey to a new generation of fans," says Jon Kliment, the broadcaster/director of media relations for Baton Rouge Pro Hockey, an independent LLC helping to lead the charge of bringing a team to the city. "We're looking for a team that's going to be successful and that people are going to want to watch. I'm hoping that people will see the beauty in the chance of getting to start something brand-new here."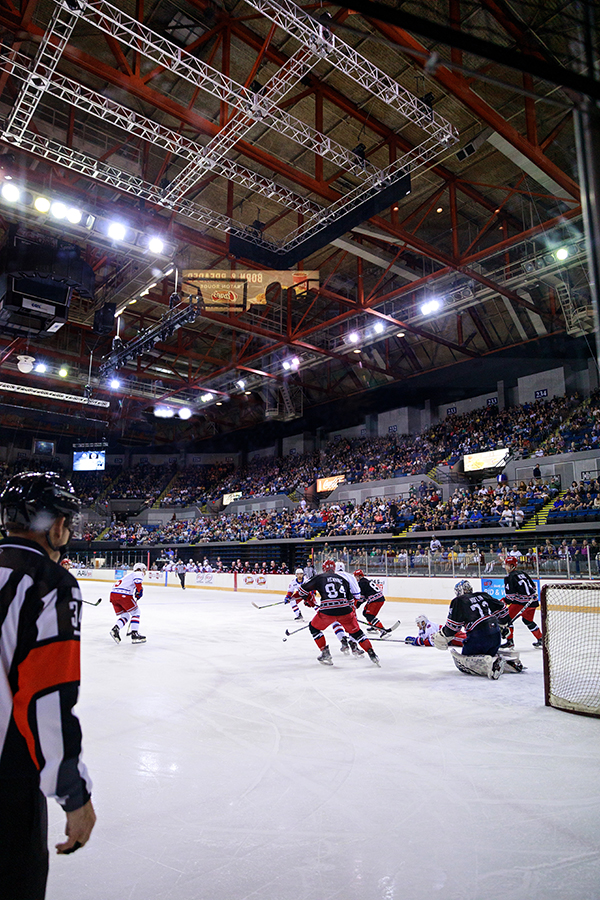 The movement is still in its early stages, but the feedback so far shows that the city is fully embracing that beauty.
A test drive
Earlier this winter, the Raising Cane's River Center—which housed the Kingfish back when it was known as the Riverside Centroplex—hosted three professional hockey games as sort of "trial runs." The games featured minor-league teams from the Federal Prospects Hockey League based in Mississippi, Michigan and the Carolinas.
"(Those three games) are why we're forging ahead in terms of potentially getting a team of our own," River Center general manager Wayne Hodes tells 225.
According to Hodes, the River Center aimed to attract about 5,000 fans per exhibition game. The three games ended up drawing more than 20,580 people combined, including a sellout crowd for the finale in January.
"Ultimately, it exceeded expectations," Hodes says.
Hodes now works in conjunction with Kliment—a New York native with experience starting teams from scratch in both New York and Illinois—who says that even though south Louisiana isn't a traditional hockey market, he came away impressed and encouraged by the crowd response.
"People came out and they were ravenous," Kliment says. "Imagine putting a team in here and having people rabid about the team they have and the guys that are in their community that they're ready to support. It's awe-inspiring, and I think it's really going to be something special once everything gets worked out."
What's next?
At the time of publication, negotiations were ongoing between the arena and Baton Rouge Pro Hockey to establish the River Center as the new team's full-time home.
Unlike the Kingfish, the new hockey team would not be relocated from another city, but added to the Federal Prospects Hockey League as an entirely new team, known in the sports world as an expansion team.
This adds additional layers of both excitement and logistical challenges, like managing the team's schedule, event staffing and ensuring the ice rink is ready and available throughout the season.
"We're in the process of discussing the various business points, and once we finalize and agree on that … we can forge ahead," says Hodes, who added that an announcement could potentially come as early as March. "One of the things that was exciting to me as I was vetting this process … is this would be an expansion team, so it would have its own identity. So we could—and by 'we' I mean our community—do a lot of fun things with it."
Those fun things include assembling the team, choosing a team name, logo and uniform, as well as deciding on its first head coach and signing some players, possibly before an anticipated season-opener in October.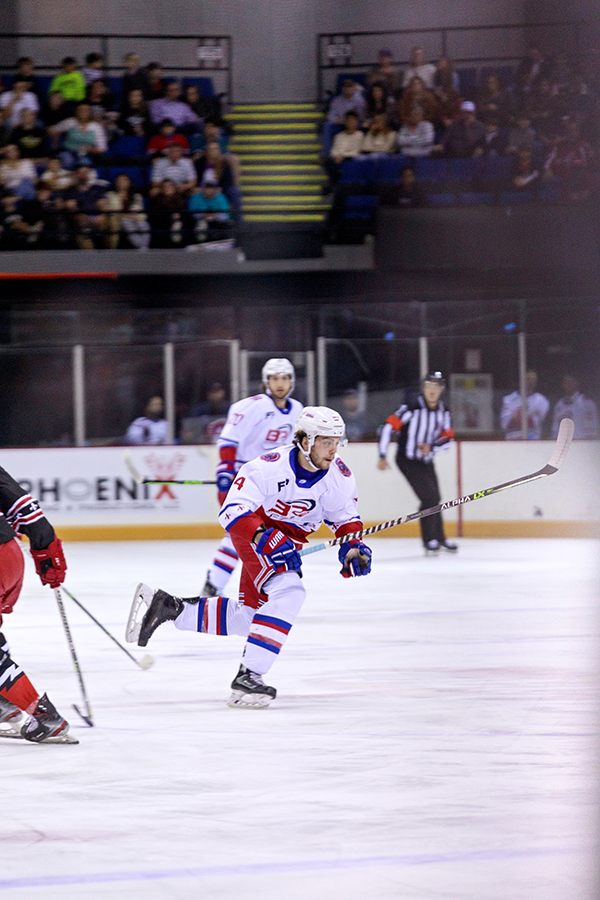 A lot could change between now and the fall opener, but should everything go through successfully, Kliment says there will likely be a social media-style contest to choose the name of the new team.
The excitement is already brewing amongst hockey fans around the area, many of whom are watching the sport come full-circle in Baton Rouge.
"The Kingfish is what sparked my interest (in hockey)," says Daniel Hawkins, a board member for the Baton Rouge United Hockey Association, a recreational adult hockey league. "It was always just very entertaining. As I got older, I started watching (the NHL) on TV … and then once I got into it (I joined) an adult league. It's almost like another family or a brotherhood."
Hawkins, who attended all three games at the River Center this winter, is hoping that same bond will begin to form around the city's new team, bringing together groups of fans who otherwise may have never truly been exposed to the wintry sport.
"You're cheering for your team; you're cheering against the other team. You end up bonding," he says. "It's just like when you go watch an LSU football game—it's just electrifying in Tiger Stadium. I'd love to see that same kind of energy brought to hockey."
But is Baton Rouge ready to bring that energy? Yes, Hawkins says—"without a doubt."

---
This article was originally published in the March 2023 issue of 225 magazine.