---
If you think cilantro is just a salsa ingredient, basil can never be more than pesto, or parsley, sage, rosemary and thyme are only lyrics in a Simon & Garfunkel song, then consider attending the next meeting of the local Herb Society of America. You might be surprised by what you learn.
The Baton Rouge Unit is a one-stop shop for all things herbal, hosting events, speakers and special classes, and providing information on growing herbs and understanding their uses.
They are also planting seeds in the community—literally. They sponsor herb gardens, including at the Botanic Garden at Independence Park and a new garden at the Burden Center.
The new garden, local chair Art Scarbrough explains, offers a literal walking tour of Louisiana history, featuring the culinary and medicinal herbs used by the area's original inhabitants and the early European and African settlers.
The completed first phase of the four-part public garden is a Louisiana kitchen garden called Flavors of Louisiana. It's a teaching tool for visitors interested in the state's unique culinary style.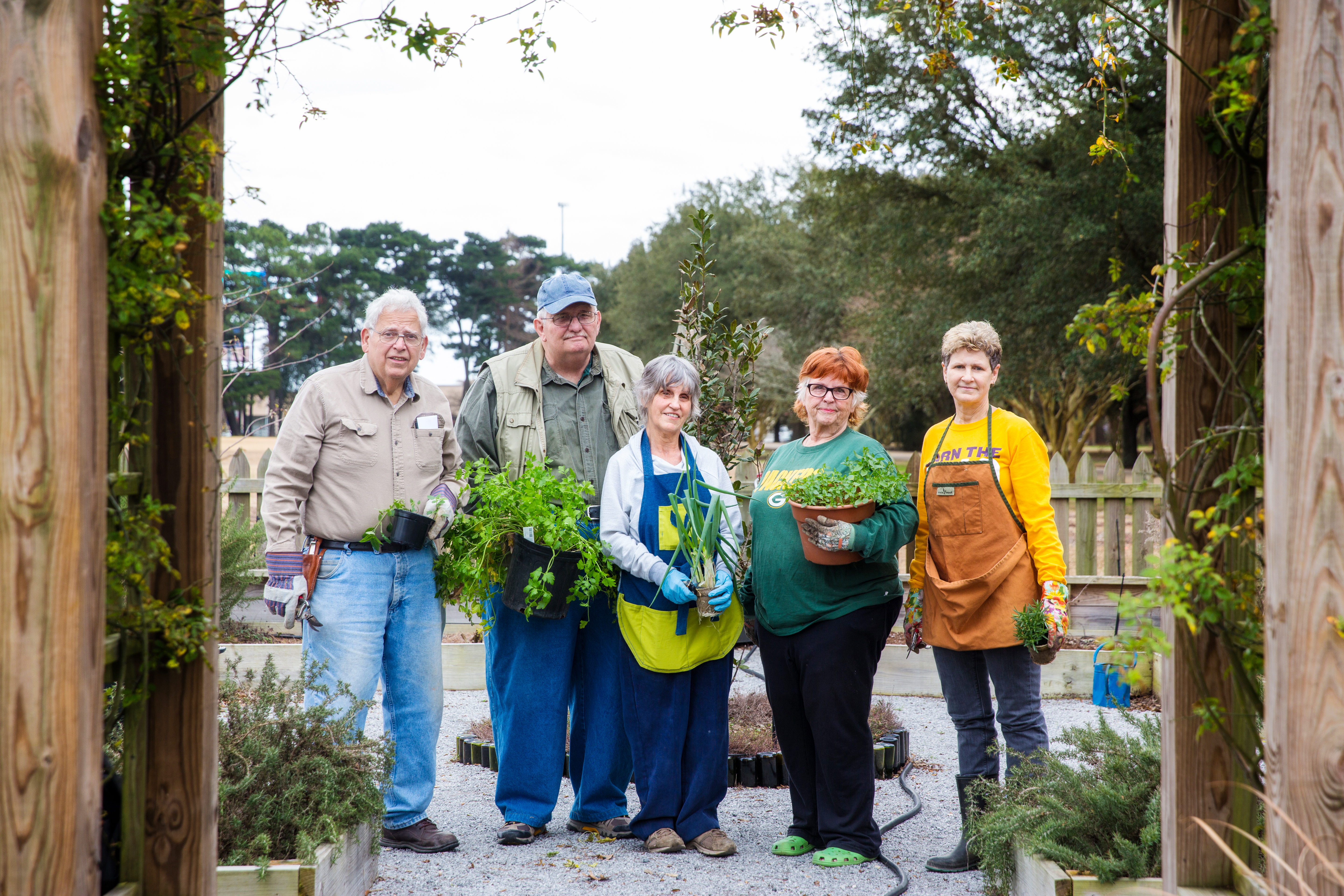 Education is a key component of the group's monthly meetings, where topics like "Getting Started with Herbs" to "Blending Your Own Herbal Teas" are discussed.
Earlier this year, the organization invited Beth Floyd from Pennington Biomedical Research Center to share new advances in research using herbs. Other programs have incorporated information on cooking with herbs and sustaining natural environments, which is a hallmark of the Herb Society's GreenBridges program.
"It's part of our effort to help ensure a sustainable habitat for wildlife across the country," Scarbrough says.
Besides education, fellowship is also a cornerstone of the group, something vice chair Mary Williams has experienced personally. She originally reached out to the organization when she first moved here six years ago. She had been involved with the Herb Society in her home state of Wisconsin, and she was pleased to find people representing all walks of life in the Baton Rouge group, from authors and engineers to health care workers and retirees.
"I was looking for a way to meet new people," Williams says. "I knew nothing about the plants here, so it was like coming here and not knowing the language. But I knew the Baton Rouge Unit would help me, and it's been wonderful learning."
---
HOW TO JOIN
The Baton Rouge Unit of the Herb Society meets monthly at the Burden Center. Membership is $70 per year ($55 for national dues and $15 to the local unit). hsabr.org
---
Click here to head back to our club headquarters.
This article was originally published in the March 2018 issue of 225 Magazine.