---
The online booking service connects outdoors enthusiasts with vetted, quality hunting and fishing experiences

For budding entrepreneur Logan Meaux, a disappointing hunting trip led to a eureka moment.
A couple of years ago, Meaux booked a surprise deer hunting excursion in Oklahoma for his dad, Waitr founder Chris Meaux. Hunting had long been an important part of their relationship, with countless weekends throughout the younger Meaux's childhood filled with family stakeouts in duck blinds and deer stands. 
But the Meauxs' expectations for a fulfilling weekend were dashed. Thirteen other hunters were also on the outing, which they'd wrongly assumed was a private hunt. The duo didn't fire a single shot, much less leave with trophies. 
But the spoiled experience had a silver lining. It inspired Meaux, then a recent LSU grad, and a small team of others (Joel Moreau, Wyatt Mallett and Tam Nguyen) to launch Mallard Bay. The Airbnb-like online booking service connects outdoors enthusiasts with vetted, quality hunting and fishing experiences. 
The company, which is run out of LSU's Louisiana Business and Technology Center, began taking bookings in November 2021. In just over a year, it has seen exponential growth, expanded listings to include more than 260 outfitters in 36 states and recorded 100% quarter-over-quarter growth.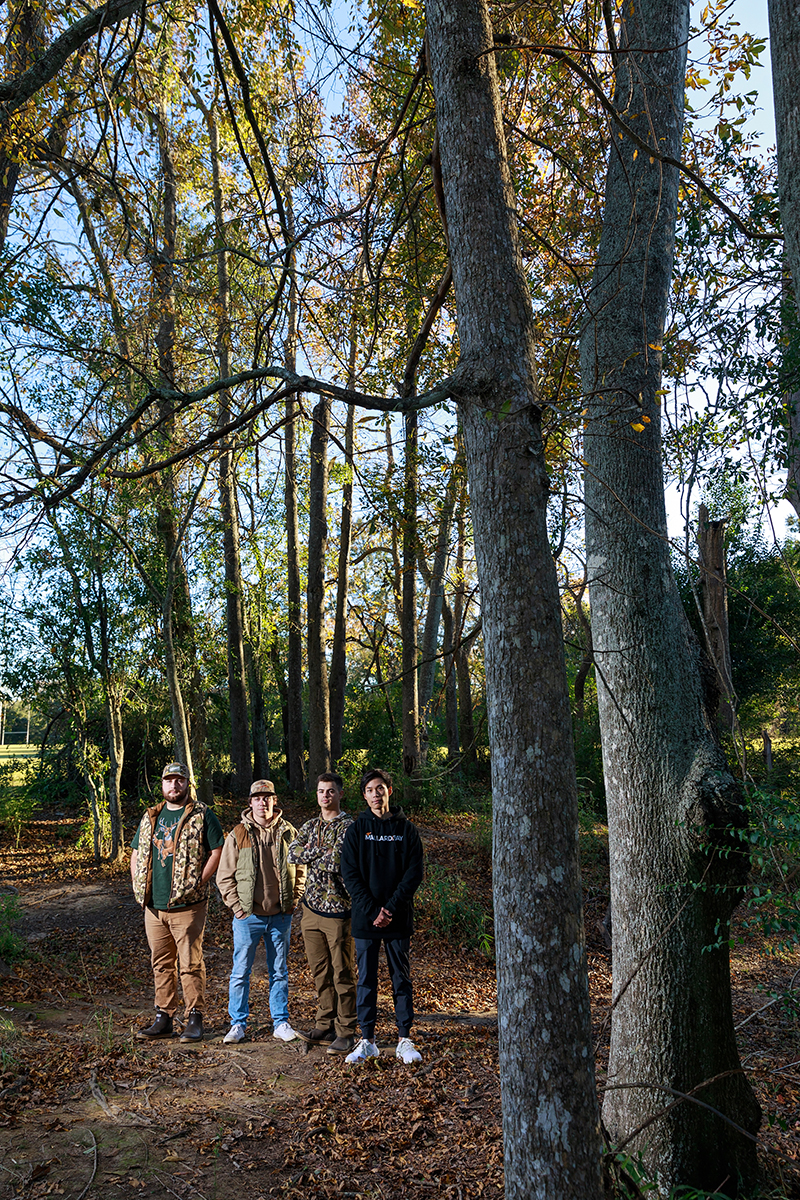 In the last six months, Mallard Bay acquired Bourbon Media, an outdoor excursion marketing firm, allowing it to bring web development and marketing services in house. The company also recently secured an infusion of $1.8 million from angel investors.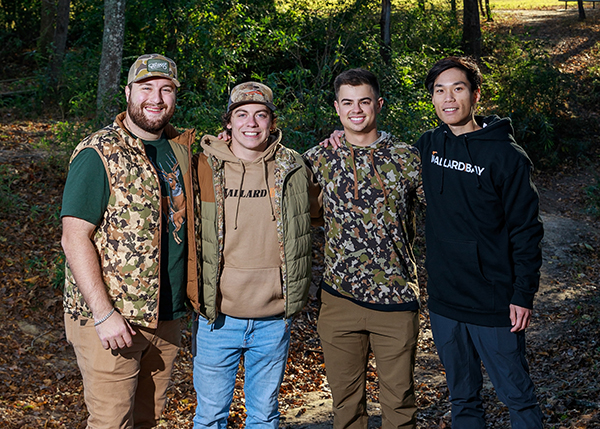 "It's kind of surreal for me," says Meaux, Mallard Bay's 24-year-old CEO.  "And I know it is for a lot of our team members."
The Mallard Bay platform allows outdoors enthusiasts to search for and securely book a variety of hunting and fishing trips, from guided elk hunts in New Mexico to salmon fishing in Alaska, along with numerous offerings in Louisiana, Texas and a growing number in the Midwest. 
The company spotted an opportunity not just to connect hunters and anglers with top-notch experiences, but to help outfitters, many of which have relied on antiquated booking methods, to improve how they market trips and accept payment, says co-founder and chief growth officer Joel Moreau. 
"When we first set out, we're like, 'Man, these people need a better way to find people to go on their trips,'" Moreau recalls. "The more we dug into the issue, we realized there's a host of issues that could be improved to streamline the process." 
In November 2022—the company's first anniversary—Mallard Bay streamlined that process one step further, adding one of its most promising divisions yet: the Mallard Bay gear store. From a portal within the site, users can now shop for curated clothing and equipment appropriate for an upcoming booking. 
"The gear market is even bigger than the trip market," Moreau says. "It's a very exciting opportunity." mallardbay.com
---
This article was originally published in the January 2023 issue of 225 magazine.