This week, the 20-time Emmy-nominated PBS series, Antiques Roadshow, made Baton Rouge its first stop in its upcoming season. With 9,545 entries to attend the appraisal event at the LSU Rural Life Museum, a lot went down on Tuesday, May 2, including the promise of economical impact for the city. 
"The more significant impact for Baton Rouge will come from the national television exposure," says Laura Cating​, the senior vice president of marketing and communications at Visit Baton Rouge. "Antiques Roadshow is PBS' most popular program and boasts more than 6 million viewers each week. With three episodes expected to air from the footage collected in Baton Rouge, the Capital City will receive significant exposure."
My grandfather is an avid admirer of the show, and was largely the reason I was so eager to attend and cover this week's filming. To ensure I had a worthy antique on-hand to impress appraisers, I borrowed my coworker's apothecary kit from the 1800s. Off I went to this once-in-a-lifetime experience with a generational treasure in hand.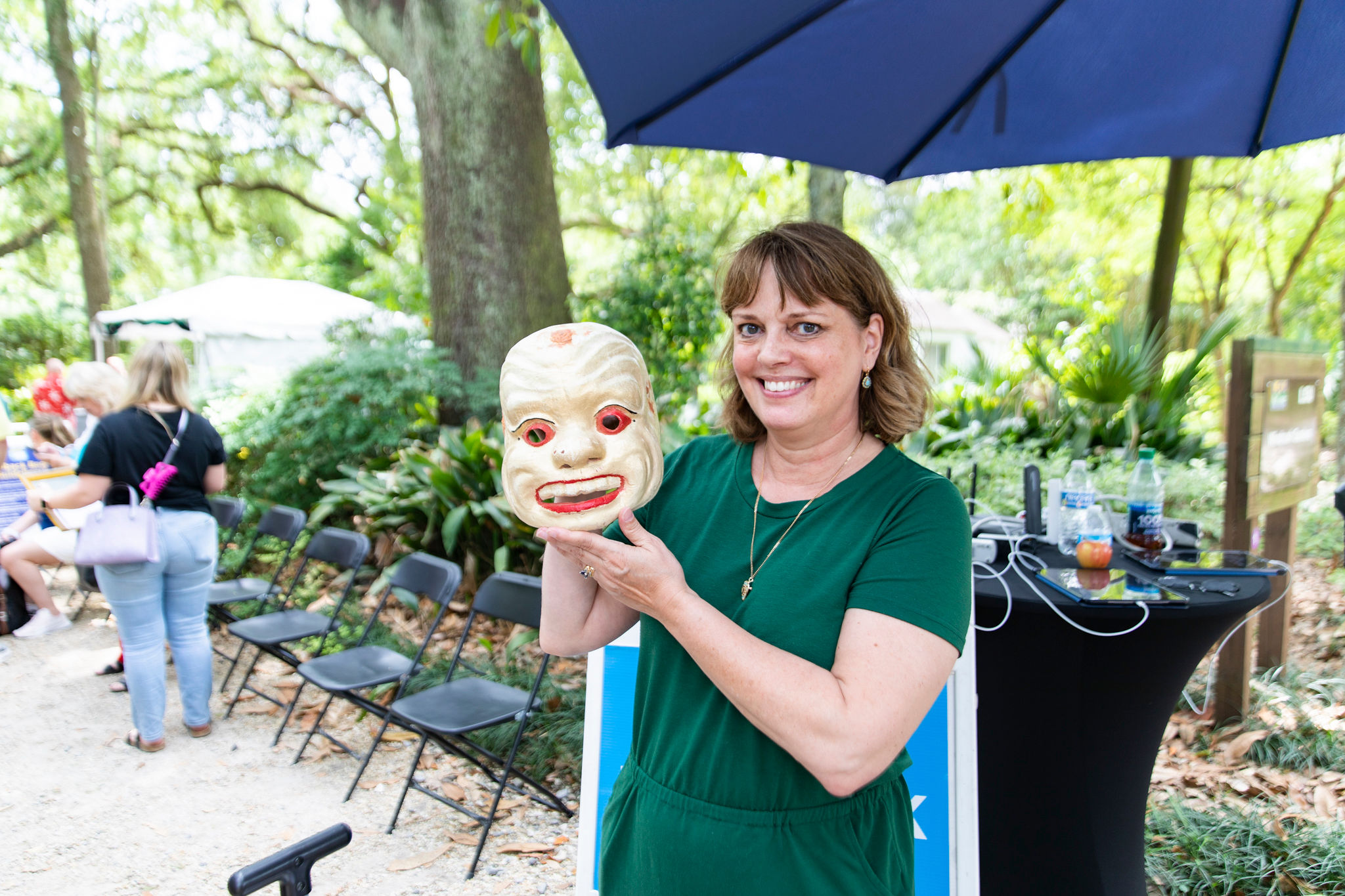 After check-in, and many nosy glances at other antiques, I arrived at the Roadshow's triage process for my item to be given a preliminary look. There, all antiques must be placed within one of 23 antique categories.

"What do we have here?," the appraiser asks me. With a quick glance, he notices one of the 17 jars within the kit is filled with liquid: a hazard with the potential to explode at any moment, he says. With confirmation that my co-worker has never actually opened this death jar, I left it behind. 
The kit was put in the collections category. I weave through the long lines of participants wrapping around the 19th-century plantation area to find my own category line. I'm greeted by a mustached man wearing a large grin. My appraiser, James Supp, knows exactly what he's looking at, and within five minutes, so do I. (More on that later. Read all about the anatomy of this apothecary kit in 225's upcoming June issue.)
All appraisers of the Antiques Roadshow are volunteer-based. They pay for their own transportation and room and board. I felt gratitude to all 65 appraisers that dedicated their time under the hot Louisiana sun to share their expertise.

Once an appraiser finds an antique they think is TV-worthy, and before giving its owner the actual appraisal, they must run to a producer to pitch the antique to be filmed. From there, reality TV is made. With 2,000 ticket holders allowed to bring two antiques each, only 150 of these items made it to screen. 
"It's a crazy day. I love it," Antiques Roadshow's executive producer, Marsha Bemko, says. "It's a highly intense experience, but it's a very rewarding experience. People are very happy to meet our appraisers; they adore them. It's such a human moment."
After my personal appraisal experience, I met Renee, an Antiques Roadshow fanatic attending her sixth Roadshow. She purchased a Lilly Pulitzer tea towel for less than $5 at an estate sale and could never find the exact print online. Renee knew this must mean something good. 
"The gentleman (appraiser) told me that it's worth about $1,500," Renee says. "Oh, and my jaw dropped. It's very unique. This is pre-Pulitzer in her work, when she was just a screenprint artist in Key West. I'm gonna take it back home and hang it back on the wall. At some point, I will take it to my favorite local framer."  
Renee's neighbor in line, Amy, told me she brought a prototype paper mache mask made by her grandfather and designed by Irene Sharaff to be used in the 1950's Broadway show, The King and I. 
After all is said and done, I walked to my parked car and immediately called my grandfather.
Antiques Roadshow season 28 will premiere on PBS in January 2024. Those eagerly awaiting its screening can sign-up for the LBP newsletter to receive updates on its showing schedule. For frequently asked questions regarding the show, visit.

Editor's note: Antiques Roadshow only releases the first names of show guests for publication.