---
Title: Music teacher and LSU doctor of musical arts candidate
Age: 33
Hometown: Mobile, Alabama
---
Andre Chiang can tell you the exact moment he knew he wanted to pursue a music career.
It was in his junior year of undergrad, and he was rehearsing the La Bohème opera, singing as Schaunard.
"That moment just sort of took over my senses in a way where I just thought, 'This is gorgeous.' The whole combination of singing over an orchestra with sets and costumes and lights—it's this massive endeavor. … That was when I decided that this is something that is worth doing."
Today, Chiang is an LSU doctor of musical arts candidate, and he is also a graduate teaching assistant and runs his own private vocal coaching studio.
But even long before that life-changing opera, music was part of Chiang's life. As a kid, he sang choir in church and played piano and trumpet. When he was around 15, he started taking voice lessons and hasn't stopped singing since.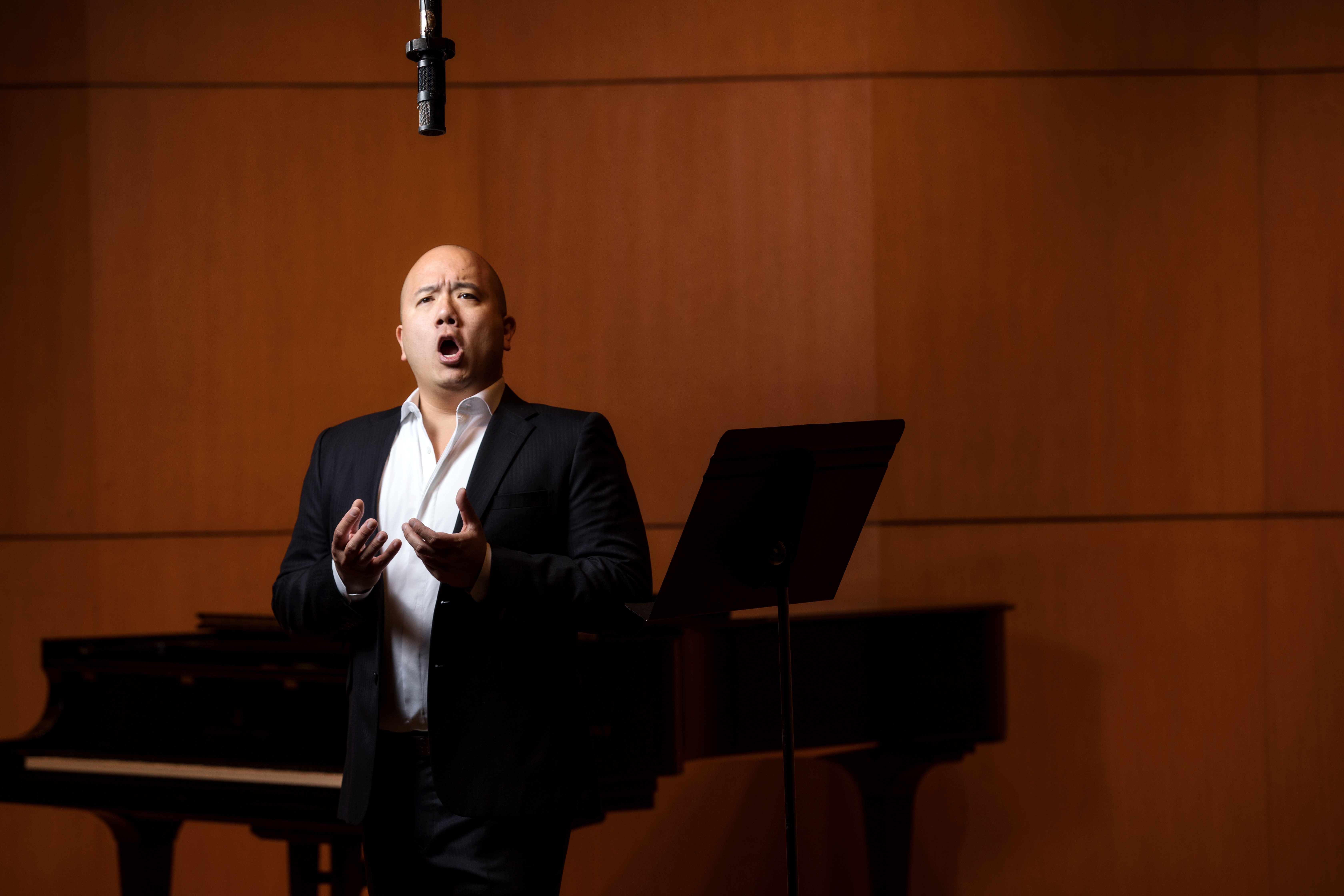 Last year, Chiang won the 2018 National Association of Teachers of Singing Artist Awards' top prize. After three rounds of auditions, he was chosen out of the hundreds who applied. The award earned him several prizes, including a solo he'll perform at Carnegie Hall later this year.
This award wasn't the first time Chiang had been recognized nationally—he also won the 2017 National Federation of Music Clubs Young Artist award in the men's voice category.
Musically, he describes himself as a jack of all trades. He primarily sings opera but also dabbles in musical theater and other genres.
Following his graduation tentatively set for next spring, Chiang says he hopes to teach voice or vocal arts at the university level and start a concert series or company.
"I never think that there is enough art out there," he says. "There's space for more art everywhere."
---
CHATTING WITH CHIANG
First job: Waiter at Macaroni Grill and sales associate at Gap
Your personal motto: Don't worry, be happy and eat good food.
What you wanted to be as a kid: A pro baseball player or sports radio personality
Hidden talent: I can eat an incredible amount of sushi in one sitting.
---
Click here to read about the rest of our People to Watch in 2019.
This article was originally published in the January 2019 issue of 225 Magazine.