Kristyn Legier says she never really gave much thought to what goes on in airports until last summer. That's when a local aviation initiative aimed at minority youth pulled back the curtain for the Baton Rouge Magnet High School senior. 
Legier was one of a couple dozen high school students to attend the Airport Minority Advisory Council (AMAC) Airport Business Diversity Conference in San Antonio with the Baton Rouge Youth Aviation Experience this past June. The annual summer event, held at a major city's airport, showcases the multitude of jobs that make the aviation and aerospace industries run. 
"I was surprised by how big airports actually are and how many people go through them every day," Legier says.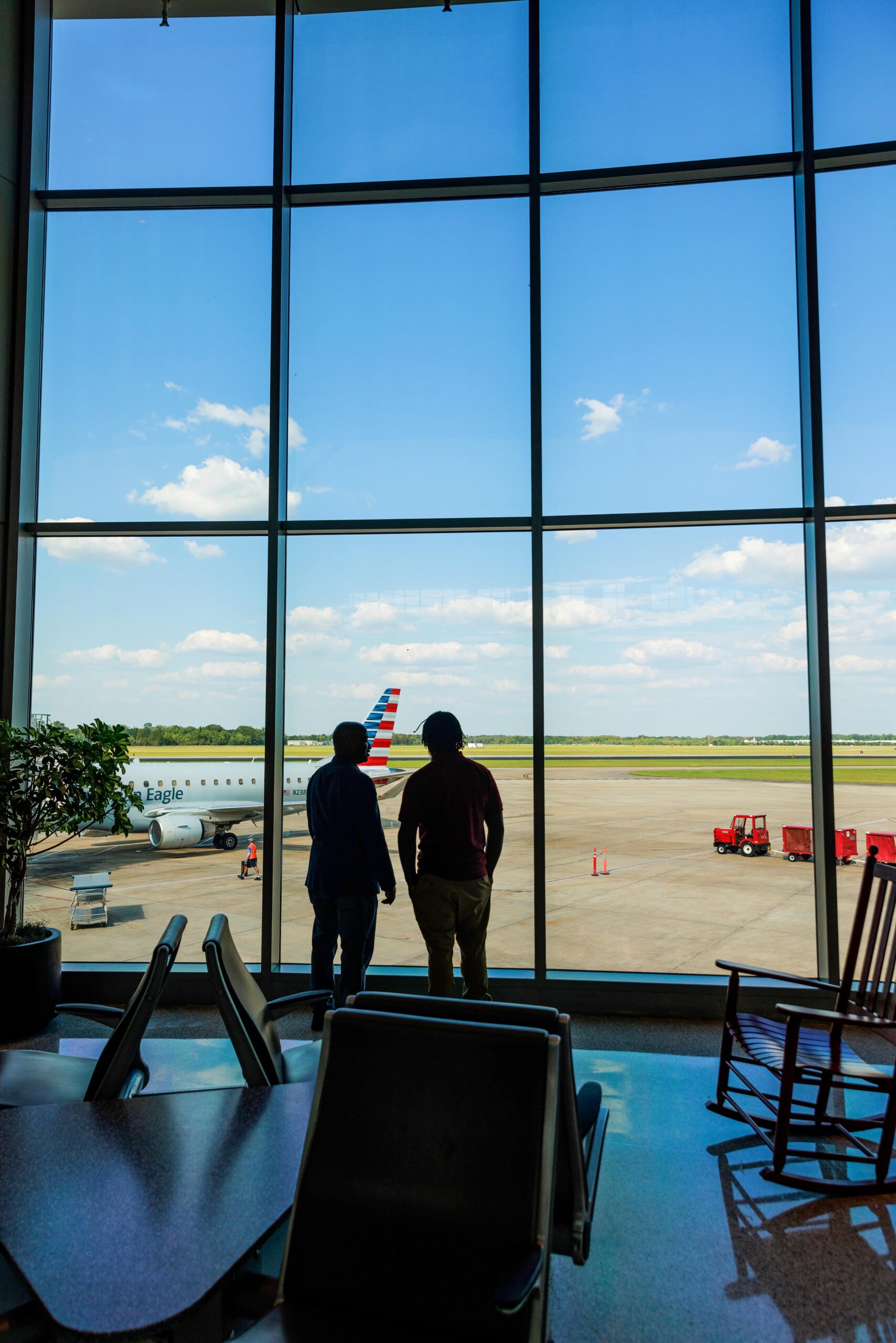 The Baton Rouge teen hopes to attend Howard University, followed by law school and a career in international business. She says the conference gave her a better understanding of how  airports impact the economy. 
Exposing students to career opportunities in the aviation industry is what District 6 Councilman and Baton Rouge Airport Commissioner Cleve Dunn Jr. aimed to do when he founded the Baton Rouge Youth Aviation Experience in 2019. In addition to the AMAC conference, Dunn also takes students to occasional airport commission meetings. 
"I grew up in the Banks/Scotlandville area, and I heard planes going overhead every day," Dunn recalls. "But it wasn't until I was on the airport commission that I started thinking about how many jobs it takes to run an airport. I didn't want our current youth to deal with any barriers to the industry."
Aviation jobs aren't limited to pilot and flight attendant roles, Dunn says. The annual conference showcases positions like air traffic controllers, mechanics, airport administrators, retail operators and others. It also informs teens what is required to land such positions. 
More than 100 students from 12 local high schools have participated in the program so far. Along with San Antonio this year, the Baton Rouge Youth Aviation Experience has participated in conferences based in Los Angeles, Chicago and Atlanta. The organization raises money to pay for travel, food and lodging associated with the event. Along with the conference, they're also able to explore the city and a few tourist attractions.  
"We use the trip as bait," Dunn says. "Most of our kids have never flown, and it's a huge thing for them to fly. We just want to open their eyes to what's out there jobwise in this field." 
Travis Winters, a junior at Helix Mentorship Academy, is part of his school's Air Force Junior ROTC program, which develops leadership skills and exposes participants to the field of aerospace science. He says attending the conference reinforced his interest in an aviation career and calls traveling to San Antonio this summer "amazing."  
"I was on a plane when I was younger, but experiencing it now was really different," Winters says. "(At the conference), we were able to see a helicopter and private plane up close. It was my first time ever seeing something like that." 
Winters hopes to attend the United States Air Force Academy after graduating from Helix next year.  
Every spring, the Baton Rouge Youth Aviation Experience asks high school counselors to nominate students to attend the summer conference. Dunn says he looks for a diverse group, including a good balance of young men and women, as well as students who would benefit from a gentle push into a field that could yield a good career. Once they understand the opportunities in aviation, some teens may want to consider earning a two-year degree in aviation maintenance from Baton Rouge Community College, he says. 
"We're not just looking for the best grades," Dunn says. "We also want those students who might just need a lightbulb moment."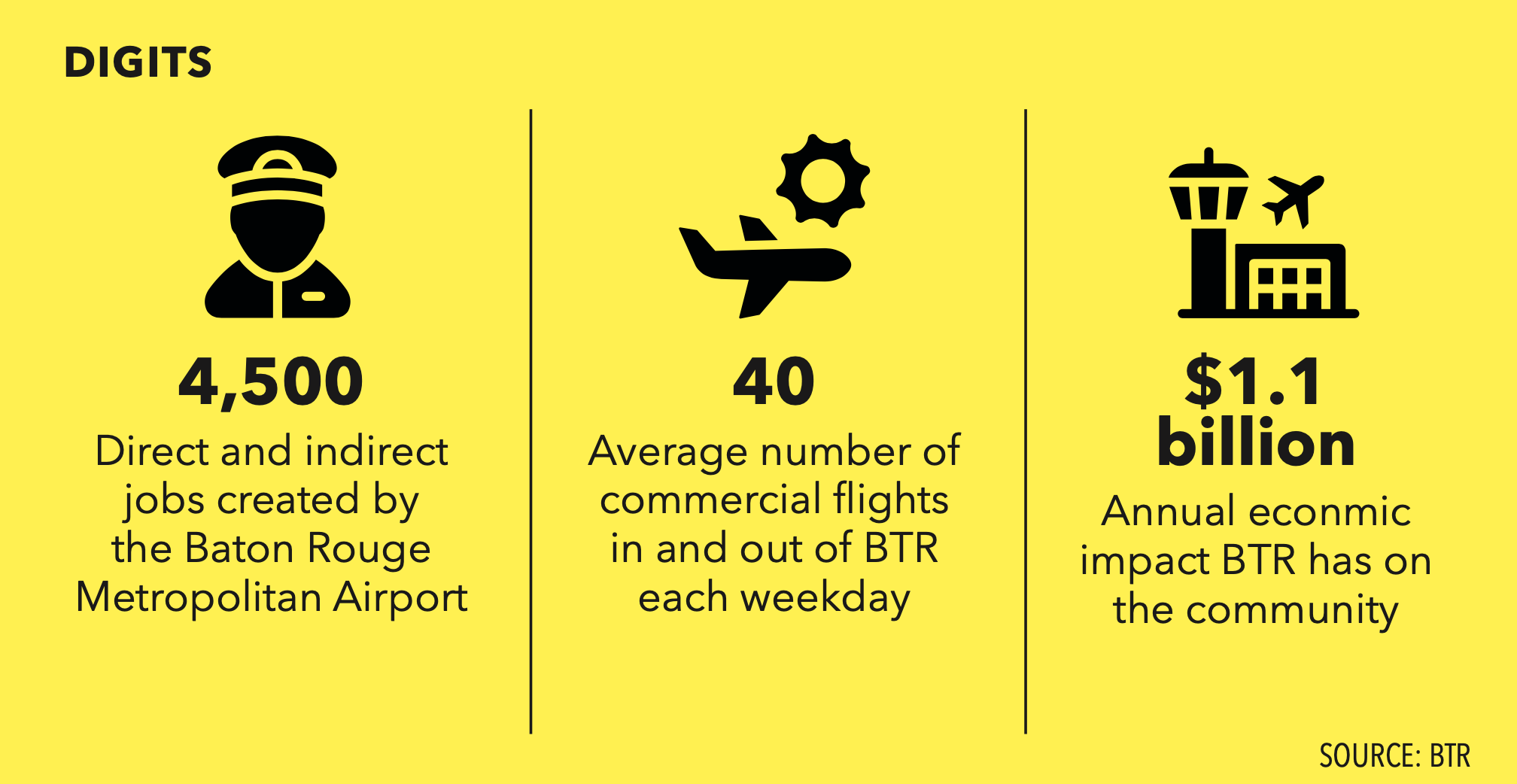 ---
This article was originally published in the October 2023 issue of 225 magazine.