---
Baton Rouge General's chief of oncology service is a TikTok star with a mission

As a teenager, Dr. Sanjay Juneja suffered a serious car accident that rendered him legally blind for several weeks. 
The damage to his retinas eventually healed. Today, he can see fine. But at the time, the injury induced a moment of panic. One thing kept him level: His doctor gave him facts every step of the way.
"It was the education through each step of the process," he says, "that made a really scary thing less scary." 
Until then, Juneja had wanted to become a science teacher. After his injury, he was drawn to be a doctor, to help people face terrifying moments with clarity. 
And with no affliction is that need for clarity more desperate than with cancer. 
"People still don't really know what the implications of their stage (of cancer) means," he says. "Why can't they get that information in today's world? … That's what brought me to social media." 
Today, Juneja is a hematologist and medical oncologist, the chief of oncology service at Baton Rouge General. 
He's also a TikTok sensation with over 6 million likes. His short videos offer lessons on different cancers, emerging treatments, and all sorts of oncological wisdom. Yes, he does sometimes dance and lip sync. But he maintains his mission: providing as much info as possible for cancer patients and their loved ones.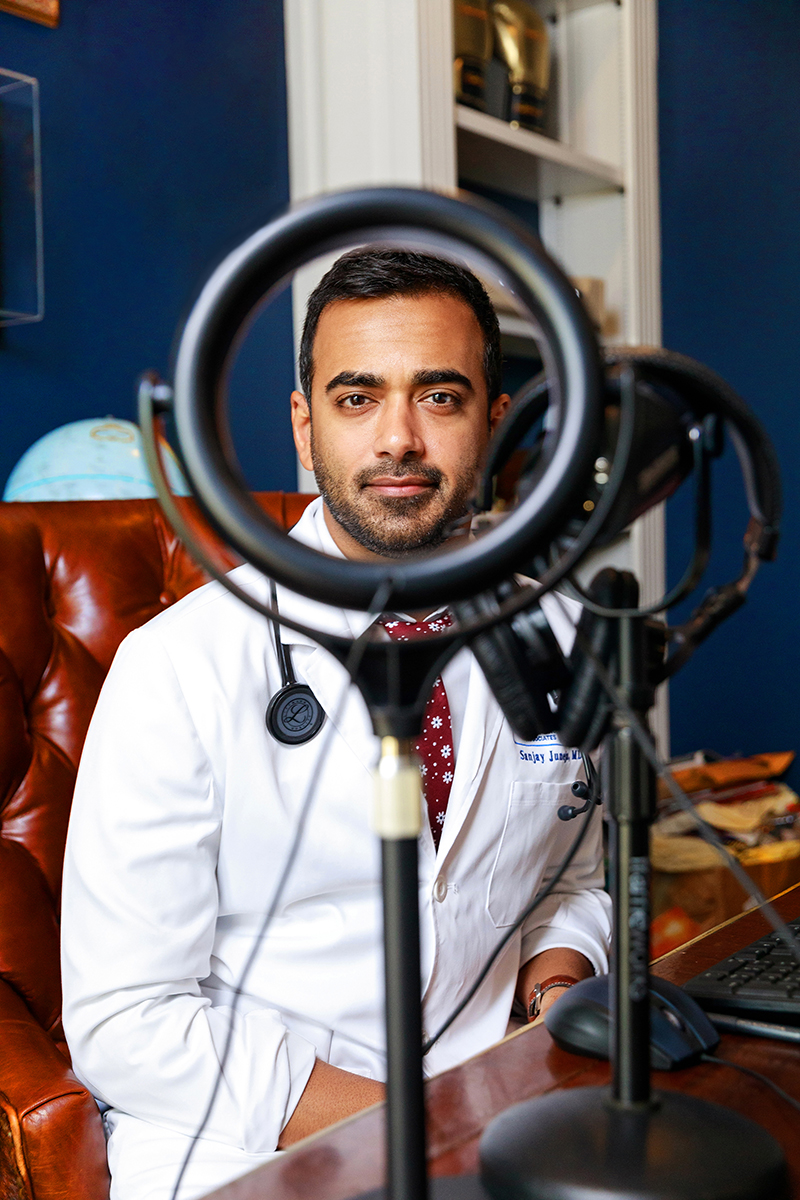 His unconventional outreach has earned him invitations to the White House and global summits with some of the brightest minds in medicine.
It's easy to assume viral TikTok-ers would be click-crazed content fiends, but a few things keep Juneja humble. First, his wife Dr. Lauren Juneja, also a hematologist and oncologist, helps keep his feet on the ground. Another is oncology itself:
"You see these people who are valiant and strong, carrying on in a situation that you couldn't conceive handling," he says. 
The final is grounded in his heritage:
"In Indian culture, there's this whole concept of balance. It's very unhealthy to be unbalanced," he says. "So if you receive attention or anything positive, you do not take it in vain; you take it, and then you put it outward." Find him on TikTok at @theoncdoc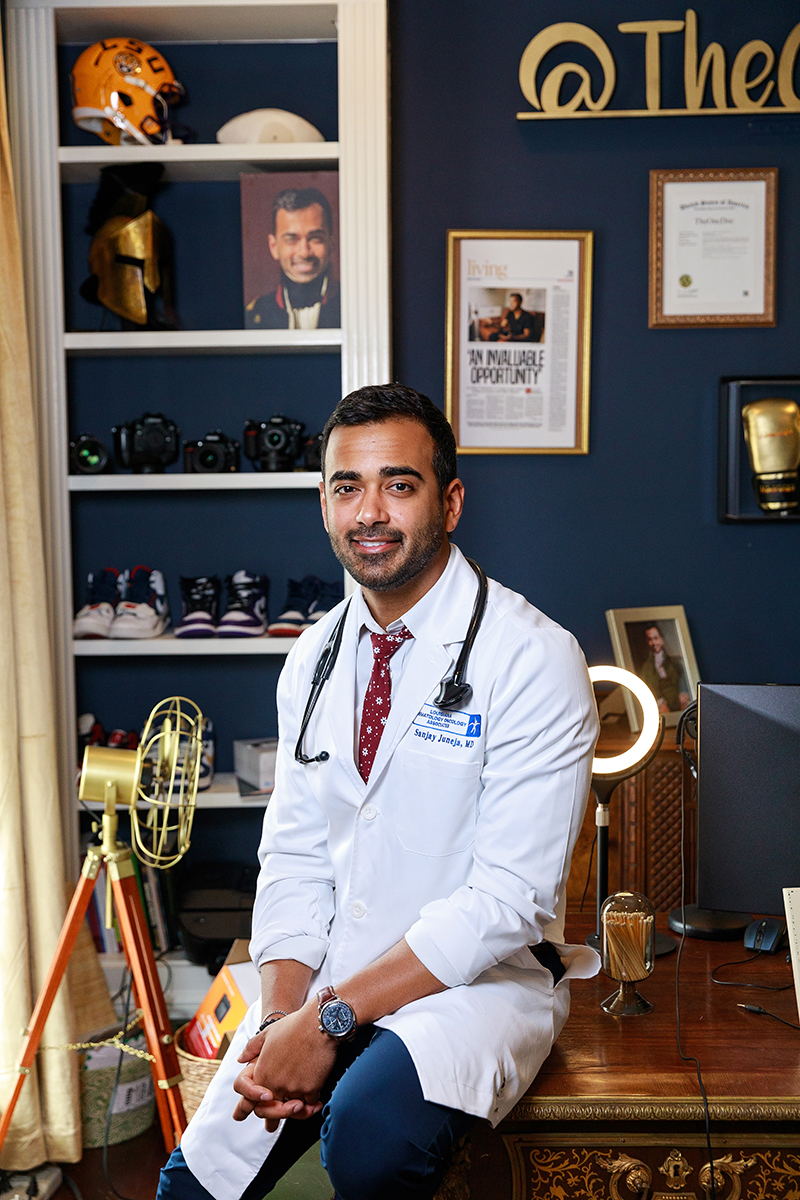 ---
This article was originally published in the January 2023 issue of 225 magazine.