---
Aaron Scruggs and his team are championing a new era for local live music

Aaron Scruggs is no stranger to the music scene. He has played the roles of talent buyer and band manager and knows what it takes to make a good show. 
And if you've been to a show at Chelsea's Live in the past year, you may have seen Scruggs chilling at the box office, vibing to the sound or slinking through the crowd into the green room to ensure everything is running smoothly. 
Originally from Dallas, he got his start in the Baton Rouge music scene in 1999. When a talent buying position at the Spanish Moon venue opened up in 2004, he filled the spot until it closed in 2017. 
Last year, Scruggs was one of the driving forces behind reviving Chelsea's Cafe, an iconic local music spot that shuttered in 2015. But, giving the Chelsea's name an encore performance as Chelsea's Live wasn't always part of the plan. In fact, Scruggs was initially interested in bringing back the Spanish Moon, a brand he worked so hard to build up. 
The Spanish Moon building and brand had been purchased in 2017 by the owner of New Orleans venue the Republic. But when plans for reviving the venue dragged on for more than two years—and then faltered as the pandemic hit—Scruggs wanted to try to buy it.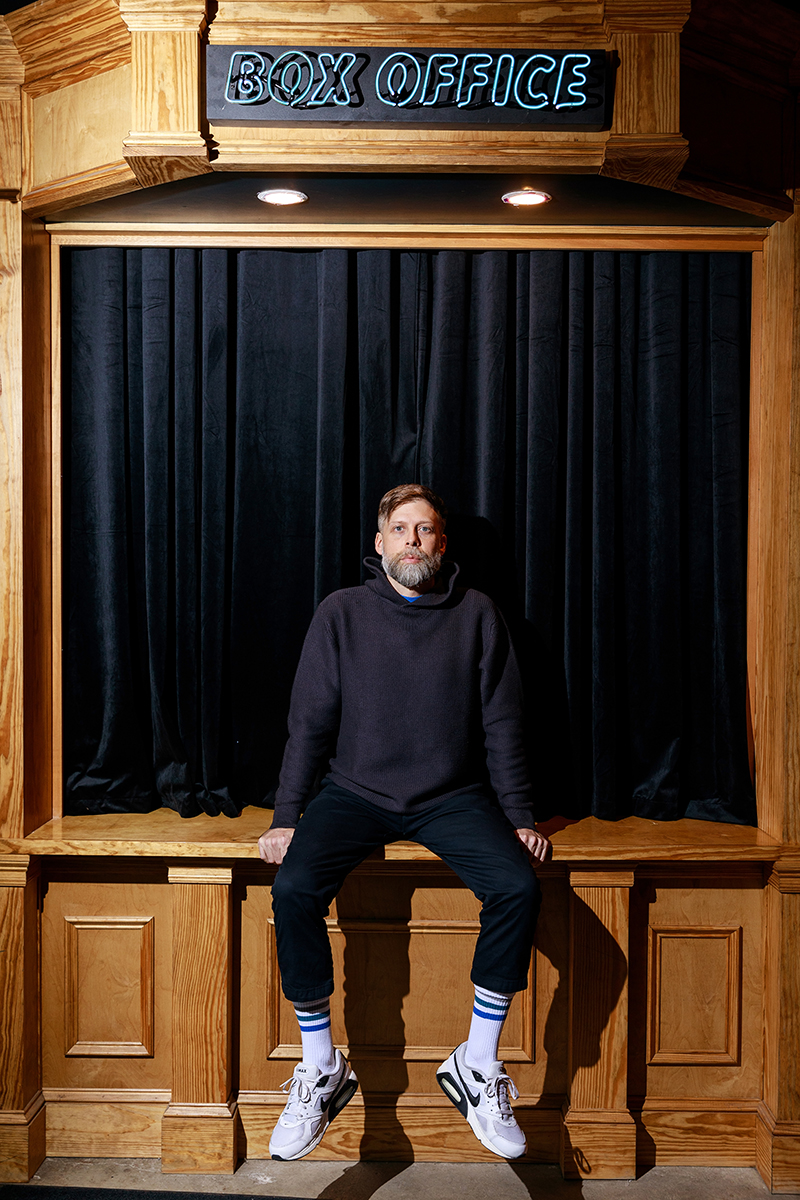 He joined forces with his business partners, Grant Miller and Dave Remmetter (who owned the original Chelsea's Cafe). In October 2020, the trio drafted up appraisals and plans. Scruggs even had shows booked for the venue. But the deal ultimately fell through.
"One day we were leaving the Moon after a meeting and we kind of just made a turn, and there it was: a 'for lease' sign for 1010 Nic," Scruggs says. "We just flipped on a dime right there and pivoted. It all happened within probably 20 minutes." 
Thus, Chelsea's Live was born. 
Scruggs and his partners went to work from March 2021 until the venue's opening in January 2022, setting out to create the ultimate venue not just for the crowd, but for the performer. Because in his mind, if the performer is happy and feels at home then they will play a better show, resulting in a better experience for the crowd. He pulled inspiration from his years touring with the GIVERS, a Louisiana band Scruggs manages. 
"Chelsea's has a very European approach of how the space is utilized for the artist and every little nook and cranny is used," he says. "A lot of American venues don't really focus on the artist. It's more about the bottom line and the bar, and we take a completely different approach." 
On opening night, the venue sold almost 800 tickets. It has since maintained large crowds at shows by diverse local and national acts, and has provided good times during themed nights and special events.
Though one could say bringing back Chelsea's with a new venue has been a massive success, Scruggs says there's more to come.
"I just want to keep building Chelsea's brand. It'd be amazing to one day open another one—somewhere in the South, maybe another college town. And we want to eventually do our own festival. It's kind of like a progression—whichever one comes first, comes first." chelseaslive.com
---
This article was originally published in the January 2023 issue of 225 magazine.