The 20-something-foot metal marquee sign outside of Zippy's Burritos Tacos & More is not afraid to say what everyone else in Baton Rouge is thinking. And for that, the Perkins Road restaurant has become a can't-miss part of Baton Rouge culture. Especially in early November, when LSU plays 'Bama.
"There is some public discord about it. People are like, 'You've gotta take that down,'" Zippy's owner Neal Hendrick told 225 last year. "If you don't like that kind of humor, then we're probably not the kind of place you'll have fun eating at."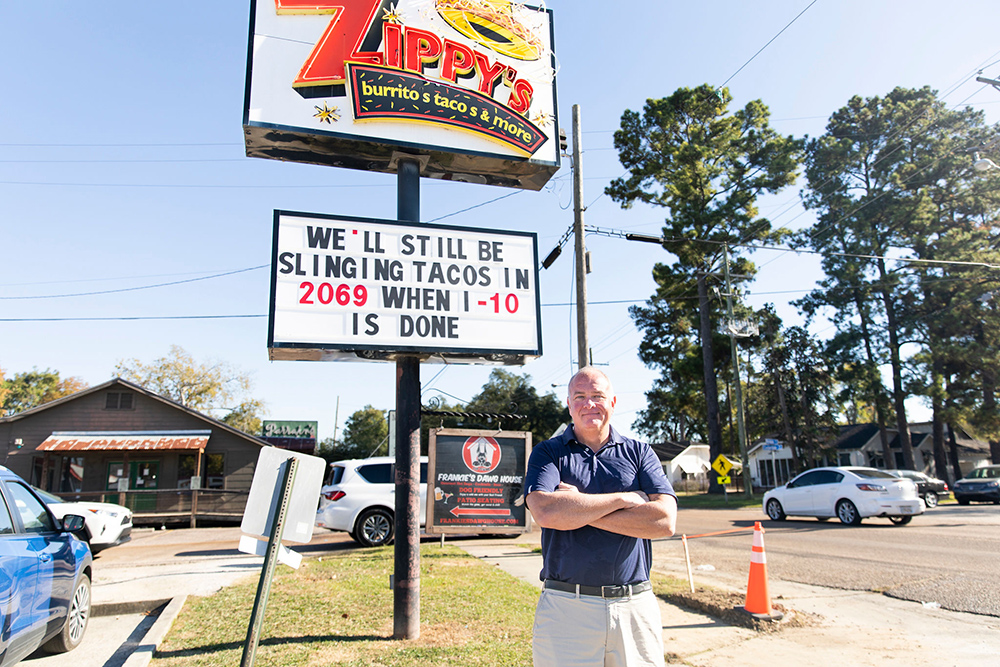 The Zippy's sign, which is changed out every few days with new quips, has been making people laugh for 22 years. In the beginning, Hendrick wrote the jabs, and soon his staff and the community began weaving their ideas into the mix. Today, the public offers suggestions, too.