In the 12 years since Jay Ducote stormed into the south Louisiana food scene, he's had seemingly boundless energy for new projects. Spring boarding from his Bite and Booze food blog, which launched in 2011, Ducote developed a companion talk radio show, became a finalist on the 11th season of Food Network Star, saw victory on Beat Bobby Flay, created a line of barbecue products, opened a restaurant, wrote an outdoor cookbook drawing on his tailgating expertise and posted endlessly about these exploits on social media.
But now, Ducote has entered a new phase. At the end of 2022, he walked away from the operations of his restaurant, Gov't Taco, as well as his Jay D's line of barbecue products and his daily Bite and Booze radio show, interests he'd formally sold in 2019, but was still managing. He says he had grown tired of a schedule that kept him tied down, and he wanted to recapture the spontaneity that had fueled his gastronomic pursuits in the first place. Satisfying a personal passion for travel, he plans to focus his energy on creating culinary content from the road.
"I wanted to be able dictate my schedule and travel more," Ducote says. "I've always been interested in the travel side of the food and drink world, and I hadn't been able to really do that lately."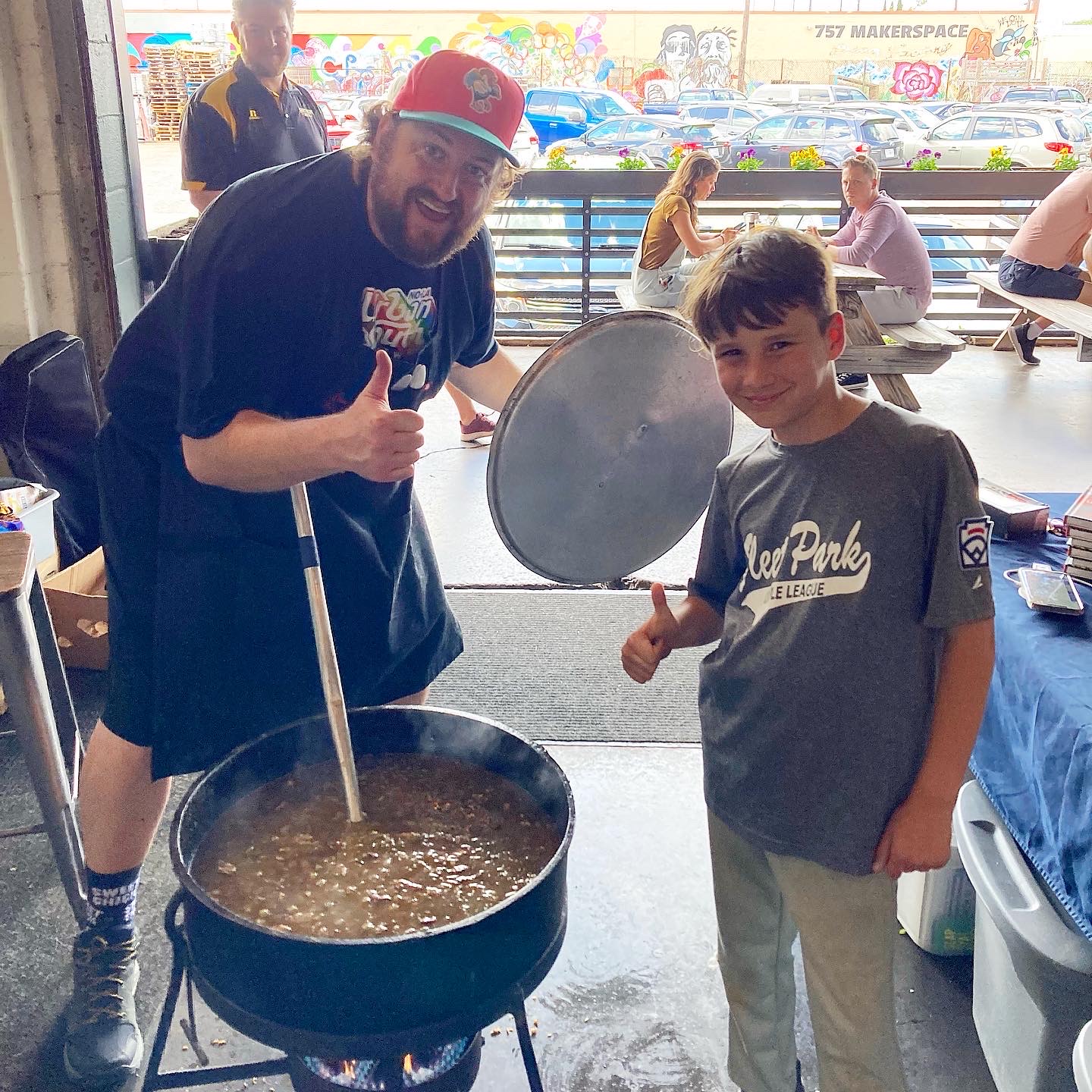 Last week, Ducote concluded his first such project, an eastern seaboard Jambalaya Tour in partnership with the Louisiana Office of Tourism, Visit Lafayette and Slap Ya Mama Cajun seasoning. Ducote drove to craft breweries in greater Atlanta; Knoxville, Tennessee; Asheville, North Carolina; Norfolk, Virginia; Williamsport, Pennsylvania and other spots where he cooked jambalaya on site in a 15-gallon pot. At one stop, he also prepared seafood po'boys.
"A big part of my passion, and what I've really wanted to do, is to take what I've built in the food and drink world and apply it to travel," Ducote says. "I want to celebrate Louisiana culture and bring it with me wherever I am."
Ducote says craft breweries are a natural partner for culinary pop-ups, and that the crowds were enthusiastic about tasting jambalaya.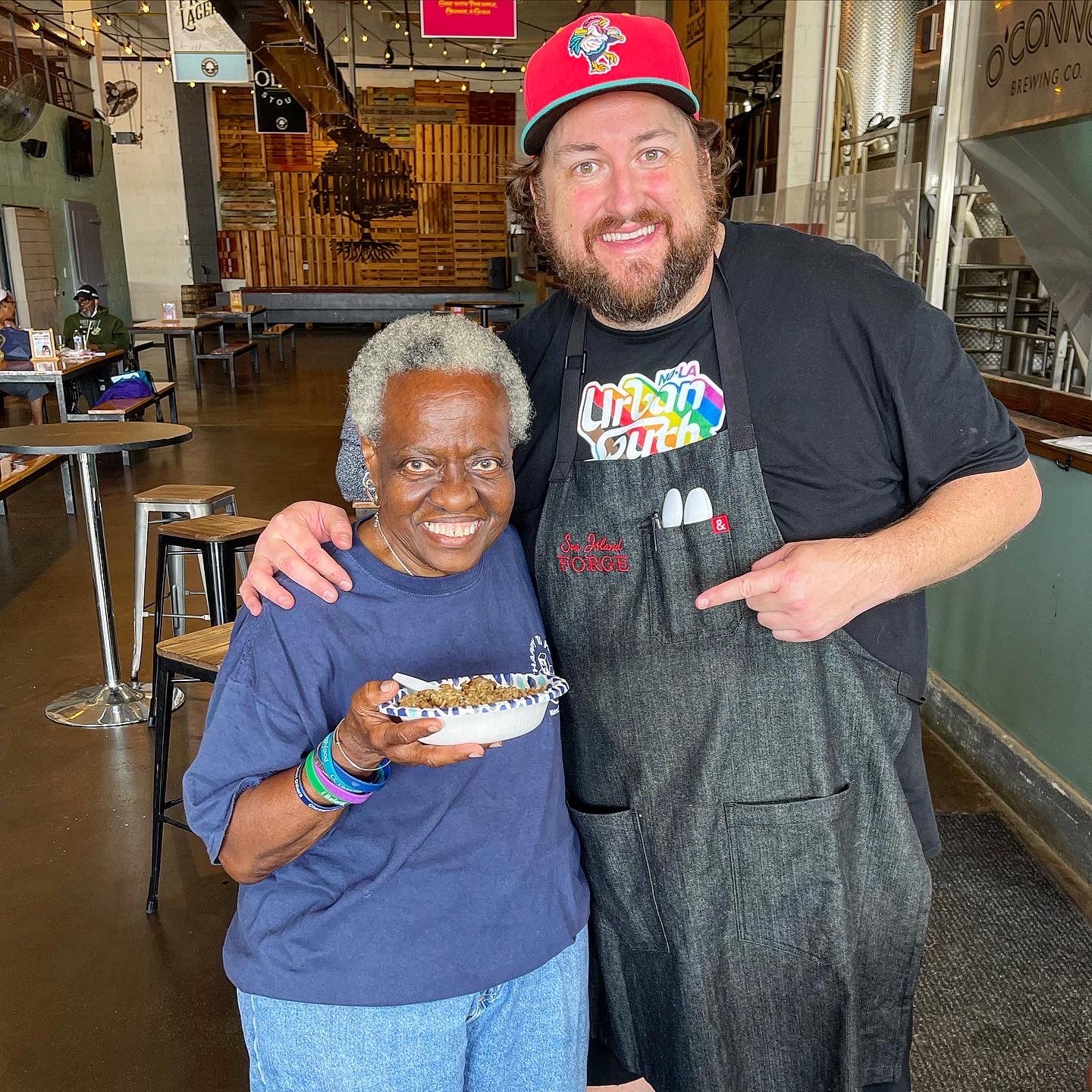 "It went really well. We had good reception," Ducote says. "A lot of people were eating jambalaya for the first time and found it to be the perfect brewery food. Others were native Louisianians looking for a taste of home, or had been to New Orleans and were familiar with it."
Ducote is planning another culinary trip later this summer to Vermont to visit rye producer WhistlePig, after which he will embark on an Amtrak trip starting in Hammond, Louisiana, that'll head north, then west, to spots in Wisconsin, Minnesota, North Dakota and Montana. Along the way, he hopes to post about food, and also make progress on the manuscript for his second book, a memoir tracing his journey into food and social media to be published by the LSU Press. His first book, Jay Ducote's Louisiana Outdoor Cooking, is a cookbook featuring recipes and tips from his many years of tailgating at LSU and entering barbecue cook-offs.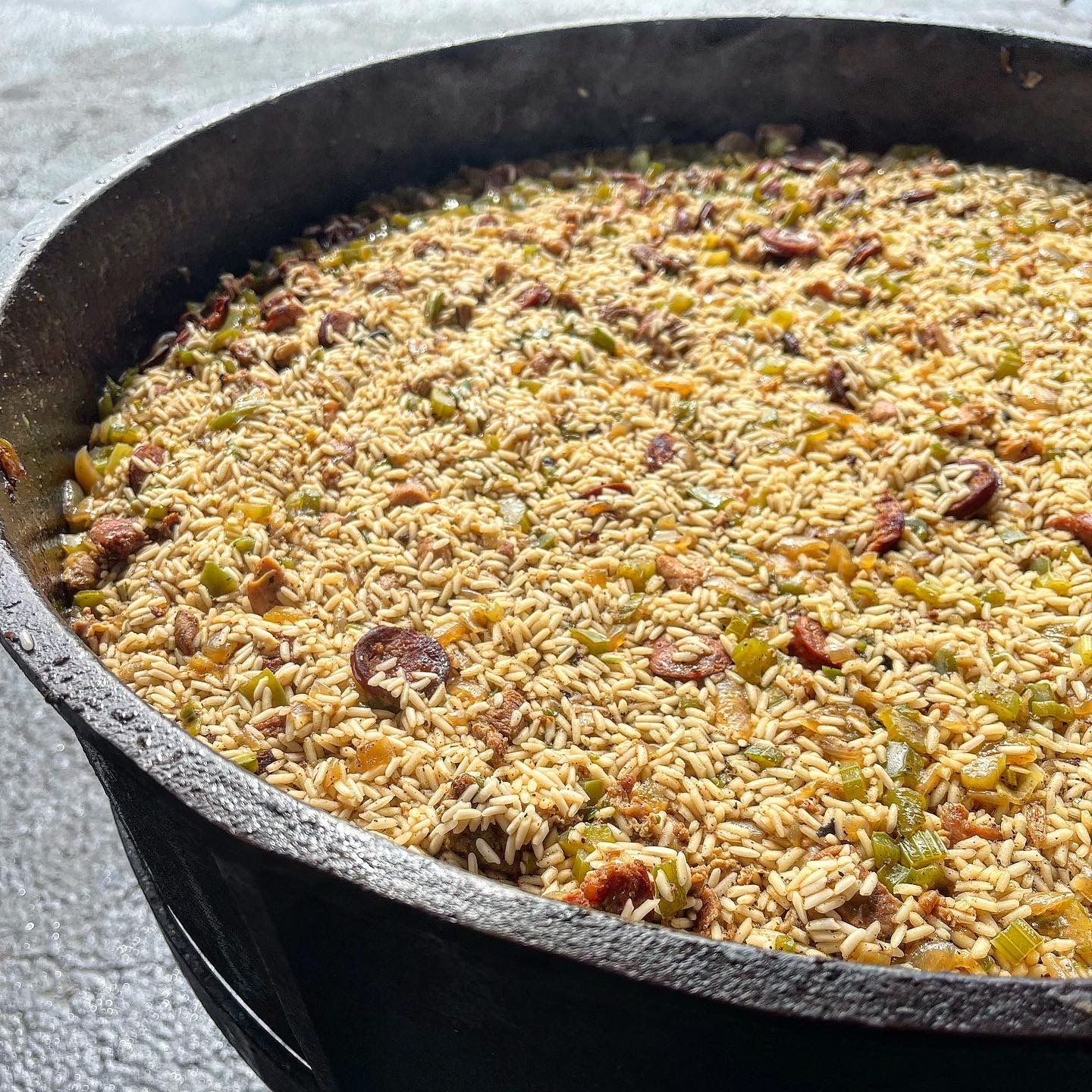 The new travel focus comes with trial and error. Ducote had announced plans to lead a guided trip to Italy, but says he's had to cancel it because not enough people signed up. He says he'll likely bring back a culinary tour of some kind next year, but will offer more lead time. He's looking at Mexico City as a possible destination, which will present interesting food encounters without the expense of going to Europe, he says.
Meanwhile, he sees other opportunities to act as a culinary guide. He's been asked to lead a group of Louisiana travelers along the Kentucky Bourbon Trail this fall, he says.
Ducote says that simplifying his focus has been liberating.
"Since 2014, when I had my first employee, it's the first time I've had nothing else to worry about but myself," Ducote says. "It's the first time in almost a decade I've truly been on my own and have the freedom to explore."
Ducote acknowledges that walking away from day-to-day security took a leap of faith, but that he drew from his past experience of resigning from a full-time job to grow his Bite and Booze food blog.
"This time, it was something I had the confidence to do because I'd done it before and I'm not starting from scratch," he says. "I wanted to go back to being an entrepreneur rather than an employee."