Today marks Baton Rouge's 13th consecutive day of excessive heat warnings. High temperatures for the past week ranged anywhere from 101 F to 104 F. Heat at these record-breaking levels increases the possibility of heat stroke or dehydration—but it's the life we all have to live right now. Sometimes, we even have to eat outside in it.
Restaurants in Baton Rouge have outdoor seating options for the same reason that most Southern houses have porches. Patio areas can be a source of entertainment or a cool breeze. Right now, though, the beaming sun and humidity makes most people steer clear of the eating outside. How's that affecting local restaurants that emphasize their outdoor seating areas?
"It presents some challenges, especially with a business like ours," says Jeff Byrnes, director of marketing at Curbside Burgers.
Curbside has about half of its seating outside.
But the restaurant has found ways to combat the heat. Both it and its sister restaurant Overpass Merchant have fans and shady areas to provide just a little more comfort to those who choose to sit outside. Curbside has gone so far as to paint their tables a lighter color to reflect more sun. Their frozen cocktails also add to the experience, Byrnes says.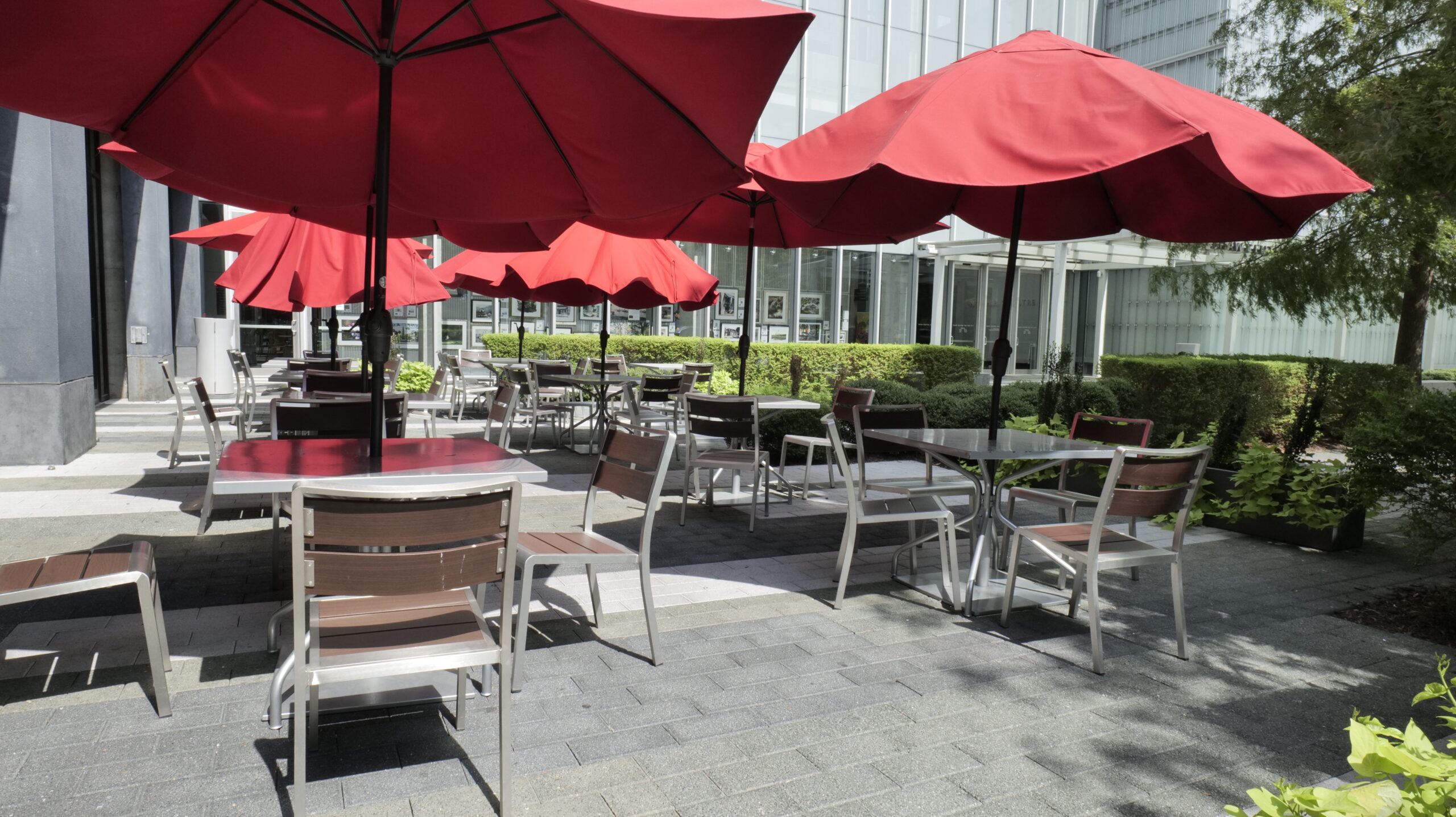 Despite all of their efforts, some people still refuse to sit outside, according to Josh Sneed, kitchen manager at Capital City Grill. The downtown restaurant's outside area is usually the only option when inside gets too full, though.
"We have had a few times where the restaurant was full and guest did not want to sit on the patio. They chose to eat somewhere else instead of waiting," Sneed says.
The only options right now at most full places are to sit at the bar or sit outside. And most diners would rather go eat somewhere else instead of sit in the heat.
Cocha, another downtown restaurant known for its patio, says the heat is affecting more than diners.
"Our potted plants outside are kinda struggling," says Corletha Howard, Cocha's front of house manager.
Howard says people do not usually willingly sit out in the heat at the pet-friendly restaurant unless they have an animal with them.
Sneed and Byrnes agree and notice that most don't sit outside until after 7 p.m. Their restaurants started planning their events and outside entertainment once the sun has started going down. Overpass Merchant now has its Camp Merch specials, with specialty frozen drinks and fun activities to beat the heat.
The restaurants all agreed the heat is nothing like the cold. They each offer heaters in the winter, but there is no hot weather equivalent that works quite as well.
"You can only compete with the sun so much," Byrnes says.
With over a week of heat—and no end in sight—it's important to know how to beat the heat yourself. Whether it be finding shade, drinking a frozen drink, or even staying inside, everyone has to do their best to go on living with the hot weather.
At least until we finally get that tiny glimpse of fall again.