---
Only recently has Louisiana parlayed its bedrock sugarcane industry into the production of craft spirits, especially rum, but the burgeoning movement is continuing to pick up steam. Sixteen Louisiana-based distilleries have applied for federal permits to distill alcohol.
The first wave of small-batch distilleries opened in 2013, among them Louisiana Spirits, producer of Bayou Rum, Donner-Peltier Distillers in Thibodaux, which produces rum, gin, vodka and whiskey, and Rank Wildcat in Lafayette, which produces Sweet Crude Rum.
Now, a second wave has hit, including two brands based right here in the Capital City.
Baton Rouge Distilling began selling its first line, a small batch of fruit brandies, earlier this spring. And Cane Land Distilling Company will soon produce rum and traditional rhum agricole from a new downtown facility using sugar cane sourced from a family-owned sugar mill nearby.
Here's a window into each of these new brands.
---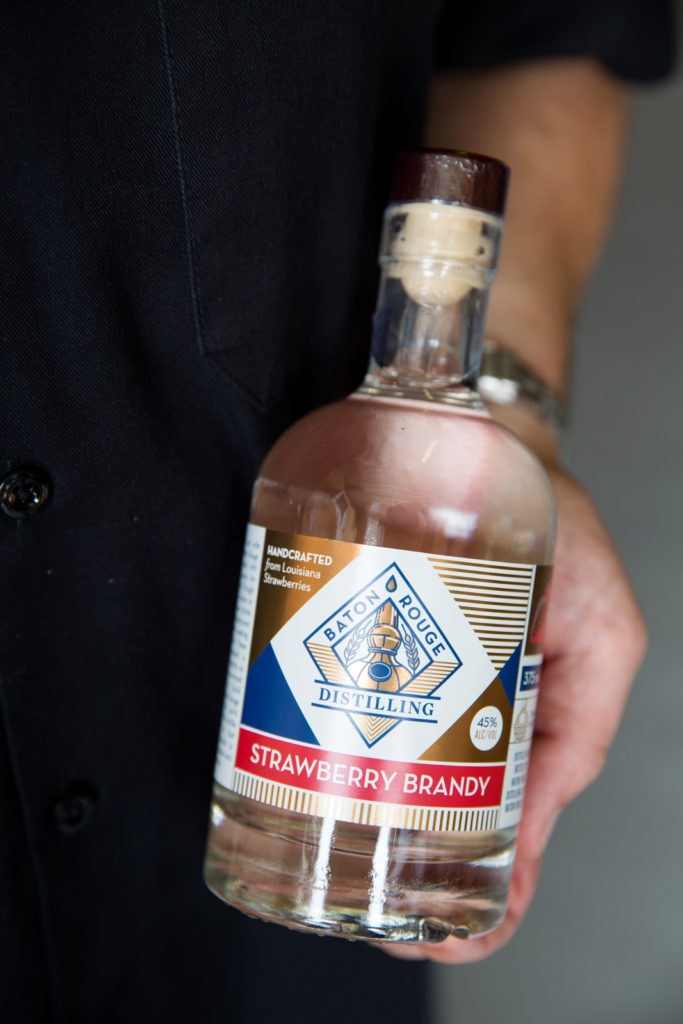 The science of liquor at Baton Rouge Distilling
The crossroad of science and taste is what turns on the founders of Baton Rouge Distilling, a husband and wife duo who love to travel and wanted to be part of the craft distilling boom.
Baton Rouge native Ricci Hull and his wife Natacha Krzesaj, who was born in France, were entranced by artisan spirits they sampled while traveling. They figured they had the know-how to get into the business.
A distillery, muses Hull, is really just a small-scale refinery, where molecules are manipulated until they morph into something new. The two began visiting craft distillers across the country.
"Everyone we talked to was really open and wanted to talk about what it took to be successful," Hull says.
Hull, an electrical engineer, and  Krzesaj, a marketing professional, are the sole investors and employees of this grassroots operation.
"It takes a lot of nights and weekends," Hull says. "It's a tough juggle, but the idea is to get it up to a point and transition away from our day jobs."
Ultimately, the distillery—in an industrial park off Airline Highway near Highland Road—will produce a flagship bourbon and a rye whiskey, which take a few years to mature. In the meantime, it released the first of a line of fruit brandies this year: strawberry brandy produced from juice pressed from fresh Louisiana strawberries. Hull sources the juice from Henry Amato, a fruit wine maker in Independence.
Reception for the brandy, which is available in several independent supermarkets across the state, has surpassed expectations, Hull says.
"It's got a lot of complexity, and it's great in cocktails," he says.
---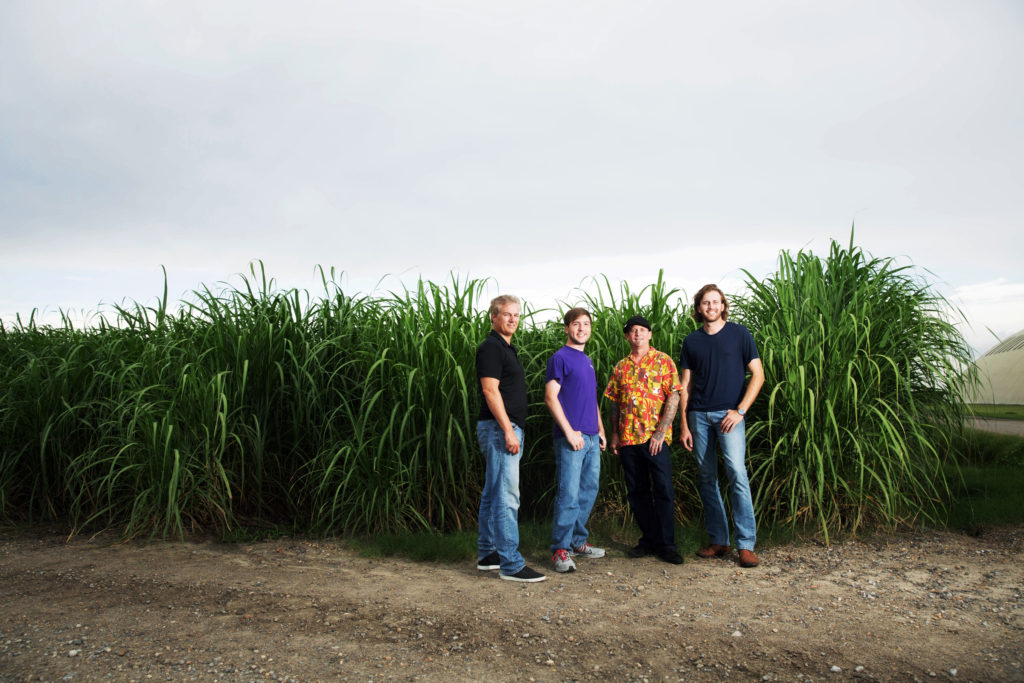 Cane Land's farm-to-table rums
Walter Tharp was attending a wedding in Guatemala a few years ago when he got into a conversation with another guest about sugar cane. Tharp's family has owned Alma Plantation, a raw sugar mill, in Pointe Coupee Parish since 1849.
Tharp's acquaintance at the wedding remarked, "You mean your family is in the sugar business, and you don't make rum?" The conversation planted a seed in Tharp's mind.
With the growing craft cocktail culture and the farm-to-table movement reaching Louisiana, Tharp decided to dive in, confident he could offer a standout "mill-to-still" product. Cane Land will produce rum using molasses made at Alma Plantation from its own sugar cane. This will make Cane Land a single-estate producer.
A distilling facility on St. Phillip Street in downtown Baton Rouge is nearly finished, and production of spirits should begin in the fall.
The first phase includes two rums under the "Parade" single estate label. One is a spiced botanical rum and the other is a silver rum named "Argente," the French word for silver. The rums will be aged in three 6,000-gallon vats that Cane Land acquired from the French cognac producer Rémy Martin.
This phase also includes production of rhum agricole, a traditional French Caribbean-style rum made from fresh-pressed cane juice. Because fresh cane juice must be distilled within a couple hours, it is rare to find rhum agricole among most rum producers. Tharp says the juice will be collected at Alma during the fall sugar cane grinding season and taken immediately to the downtown facility for distilling.
Tharp says Cane Land will also produce a whiskey called Original Mississippi Floated Whiskey, or OMFW. The distillery is transporting whiskey produced in Tennessee down the Mississippi River, where it will be aged for an additional three months in Cane Land's cognac barrels.
"It's going to give it a slightly sweet and really interesting flavor," Tharp says.
Once the facility is fully open and operating, Cane Land Distilling Company also will feature a retail shop that will include rum-centric culinary items as well as spirits.
---
Online:
batonrougebourbon.com
canelandrhum.com