"Isn't it too hot outside for hot pot," one might ask. Maybe. But it's so delicious, it's worth it. 
Chinese hot pot is a culinary experience in which diners cook their choice of meat, vegetables and starches in a simmering soup.
Even though this heat makes it feel like we're the ones being cooked, check out these Baton Rouge restaurants serving hot pot.
---
Where to find hot pot in Baton Rouge
---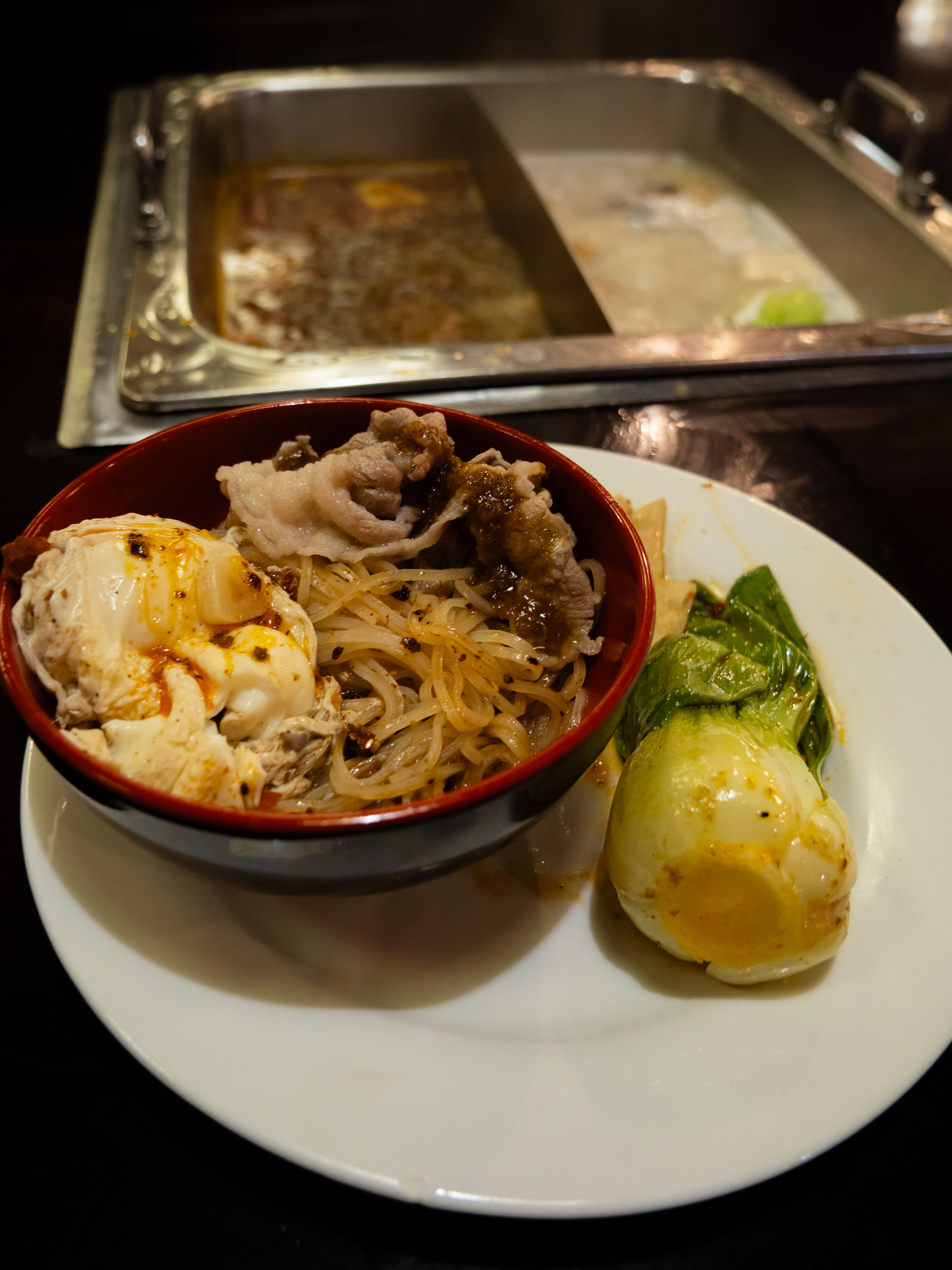 Asian Seafood House
Dim sum, whole fish and noodle soups are all on the menu, but this is one of the only spots in town to get hot pot, too. Available only at dinner, Asian Seafood House on Florida Boulevard has hot pot down to a science. Find Asian Seafood House on Facebook
Volcano Korean BBQ & Hot Pot
The building that was once Japanese restaurant Nagoya is now home to Volcano Korean BBQ & Hot Pot. Along with Korean BBQ and sushi, this restaurant is serving hot pot on Sherwood Forest Boulevard with all-you-can-eat specials. Find Volcano Korean BBQ & Hot Pot on Facebook
---
Where to get ingredients to make hot pot at home
---
Hot pot is easier—and likely more deliciously authentic—at local restaurants. But hosting a hot pot night is a great activity for friends and family. Baton Rouge Asian grocery stores have everything home cooks need to get started. While the options are virtually limitless, here's a shopping list for a beginner's hot pot spread available at Asian Supermarket:
Ingredients
• 1 or 2 hot pot soup bases
• Thinly sliced beef
• Fish balls
• Baby bok choy
• Cabbage
• Enoki Mushrooms
• Rice noodles
A portable burner, like this one, is most convenient for a heat source at home. Any large, wide pot can hold the soup. However, using a special dual-sided pot allows for two flavors at once. If hot pot ends up on the long-term dinner rotation, consider buying an all-in-one pot, complete with a heating element and a pot. Other tools, like a slotted spoon, a strainer and tongs are likely already in your kitchen.
Whether you're making hot pot at home or visiting a local restaurant, get creative, and most importantly, try not to burn yourself.