---
From time to time, it occurs to Fleur de Lis owner Pam Rushing that some slight update, some minor tweak, might enhance the experience of eating at her family's iconic pizzeria.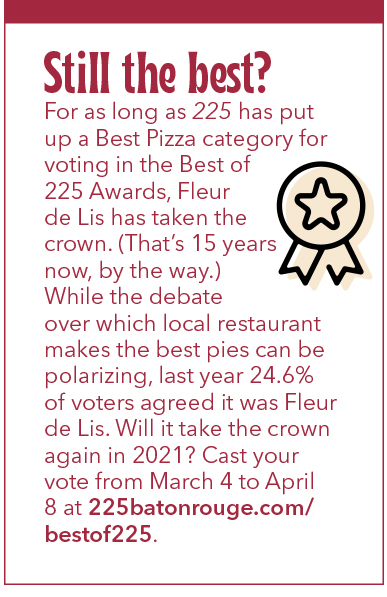 "But there's no way I could get away with it," Rushing says. "The customers are like, 'No, no, no! You can't change anything.'"
The short list of pizza toppings is illuminated on a moveable-type bar sign and printed on aging menus. Large pizzas come in rectangular form, a vestige of the cookie sheets once used by Rushing's grandmother to bake her large pies. The jukebox eschews new songs in favor of Motown and classic country. Cash and checks are the only acceptable forms of payment, supported by Rushing's installation of an ATM rather than a credit card machine.