---
A home health nurse with a lifelong penchant for baking, Michelle Uzee converted her love of sweets into a cottage business specializing in delicate treats. Uzee's teenage daughter, Malorey, helped her develop a rustic brand for the new venture, Sugar Mill Confections, drawing on Louisiana's sugar heritage.
Uzee, a Port Allen resident, began selling items at the Lafayette Farmers Market last August and shifted to the Red Stick Farmers Market in December. Find her at the market every Thursday at the Pennington Biomedical Research Center, on the first and third Saturday inside the Main Street Market, and on the second and fourth Tuesday of each month at the Goodwood Library. thesugarmillconfections.com
---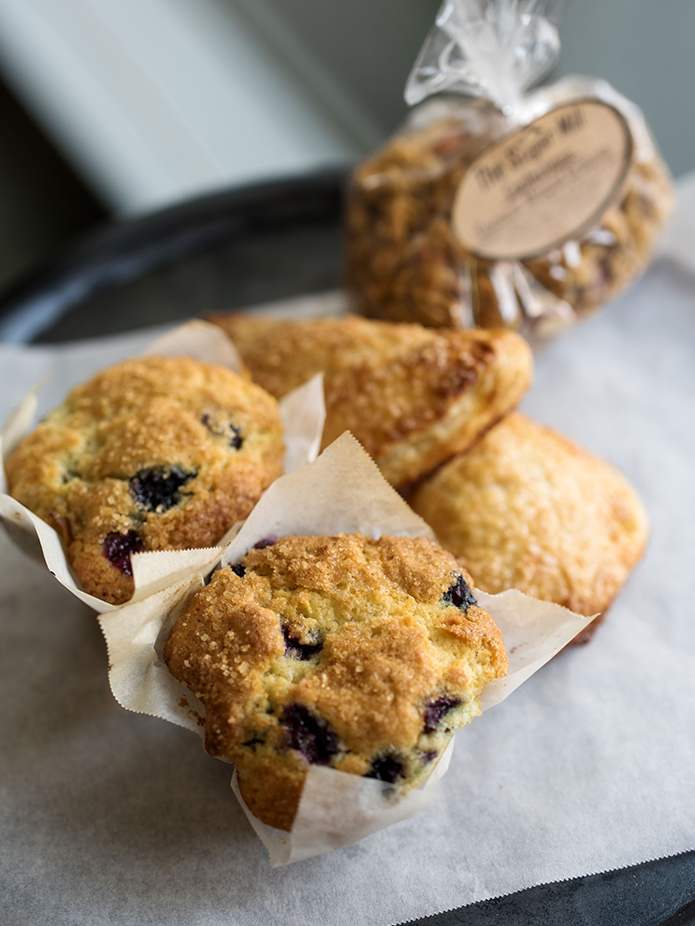 What's your signature item?
Definitely the fruit tarts. They're our biggest seller. They're made with homemade pie crust and are filled with fresh fruits like peach, blueberry, strawberry, raspberry and pineapple. We have a lot of loyal customers who come for the tarts. They definitely sell out.
Are you loyal to certain ingredients?
I use only all-natural ingredients, like butter instead of shortening. But I'm also loyal to a certain kind of butter for some products and another kind for others. I do the same thing with different sugars. Certain ones give just the right texture for different sweets. I found my favorite ingredients after lots of trial and error.
Tell us about your Heavenly Hash cake squares. They seem pretty nostalgic and decadent.
It's something I made as a kid myself, and I've carried the tradition on with my own family. They have that classic combination of pecans, marshmallows and chocolate. I got the recipe off an old index card in a family recipe box and tweaked it.
Do Lafayette and Baton Rouge customers have different preferences?
My Baton Rouge customers like to go big, whereas when we were at the Lafayette Farmers Market, customers wanted the lower sugar items. [In Baton Rouge], the cookies and pecan tarts are very popular. Our blueberry muffins always do well, too.
You offer madeleines and macarons—delicious, soft-textured cookies that are hard to get right. What are your secrets?
Drying the macarons is one of the most important steps, and letting the batter rest is really important for the madeleines. For the macarons, we've learned that even though you can do them in a lot of different flavors, our customers like chocolate and almond the best. The madeleines are lemon. They're hand-dipped in lemon glaze.
Does your lineup change with the seasons?
Yes. When the weather gets cooler we'll have apple tarts, eclairs, cream puffs and holiday items.
You've also got dog treats to go along with your people treats. How did those get on the menu?
We noticed that there were a lot of dogs at the market in Lafayette, so we decided that we should expand our products to include dog treats. The flavors we use have been flavors that our beagles, Rosie and Bella, have always enjoyed. We have a Sulcata Tortoise named Phred who enjoys carrots, so we include these in our Peanut Butter and Carrot Dog Treats.
---
This article was originally published in the September 2017 issue of 225 Magazine.