---
It started with an appetizer.
It was a pilot study of sorts: the culinary team at City Pork Brasserie & Bar slipped a raw ahi tuna dish with a sweet and savory sauce onto their small plates menu and sat back to see how Baton Rouge foodies responded to their first taste of Hawaii's traditional poke. Diners loved it.
With that confidence under their belts, City Pork owner Stephen Hightower and his team scooped up the former home of Truly Free Bakery & Deli in the Southdowns Shopping Center and got to work on Southfin Southern Poké, now set to open March 21.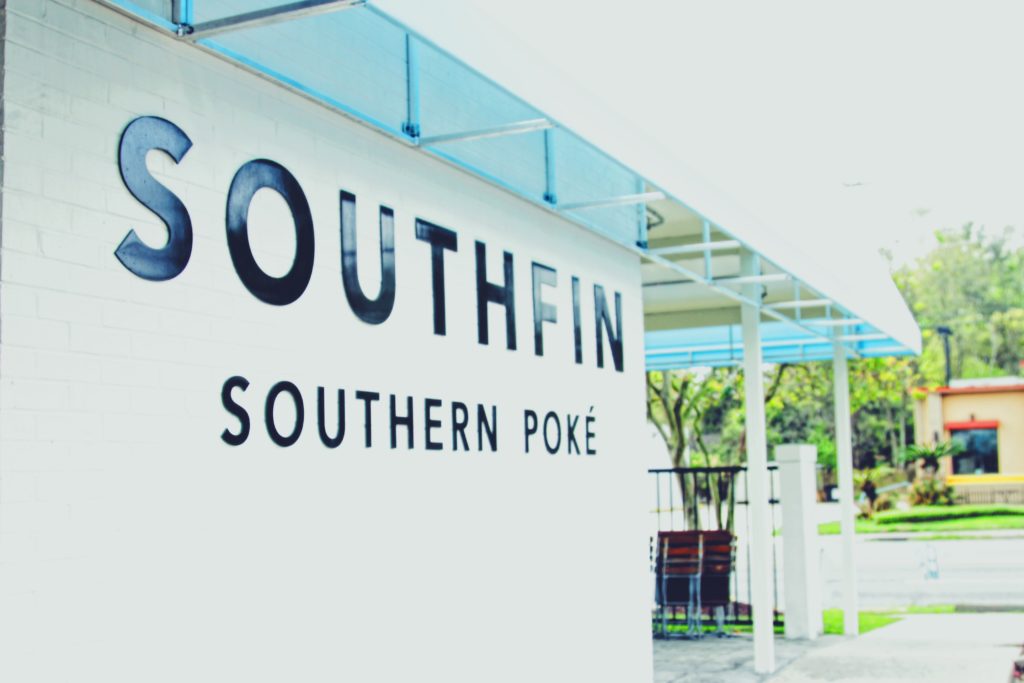 ---
For the poke virgins out there, Southfin manager Eusebio Gongora explains it as "sushi in a bowl."
"Take all the best ingredients you love about sushi, take that sauce that you probably slather and scrape up when you finish that sushi roll, take those fresh vegetables, take the fresh seafood, the rice. And we take it, we break it down, toss it all together, put it in a bowl," he says. "When you eat it, you get to have all those flavors in different bites every time and unique textures. You're discovering something different every time."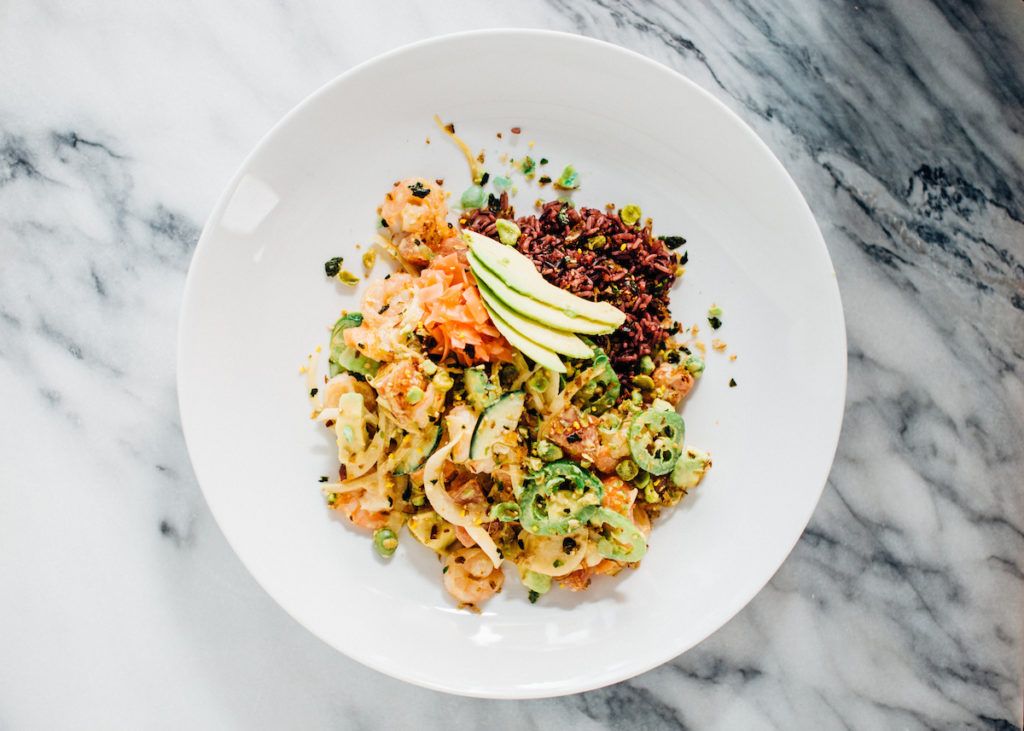 ---
Gongora says that, as with City Pork's introduction of the charcuterie trend to Baton Rouge, Southfin is an effort to keep the city caught up on the country's biggest culinary trends. Cities like Los Angeles and Austin have seen dozens of fast-casual poke joints spring up in the past year, and now our own Red Stick is riding the wave.
The restaurant itself feels as contemporary and on-trend as the fare, with a community table, counter service, plenty of outdoor seating and walls covered in works by local artists.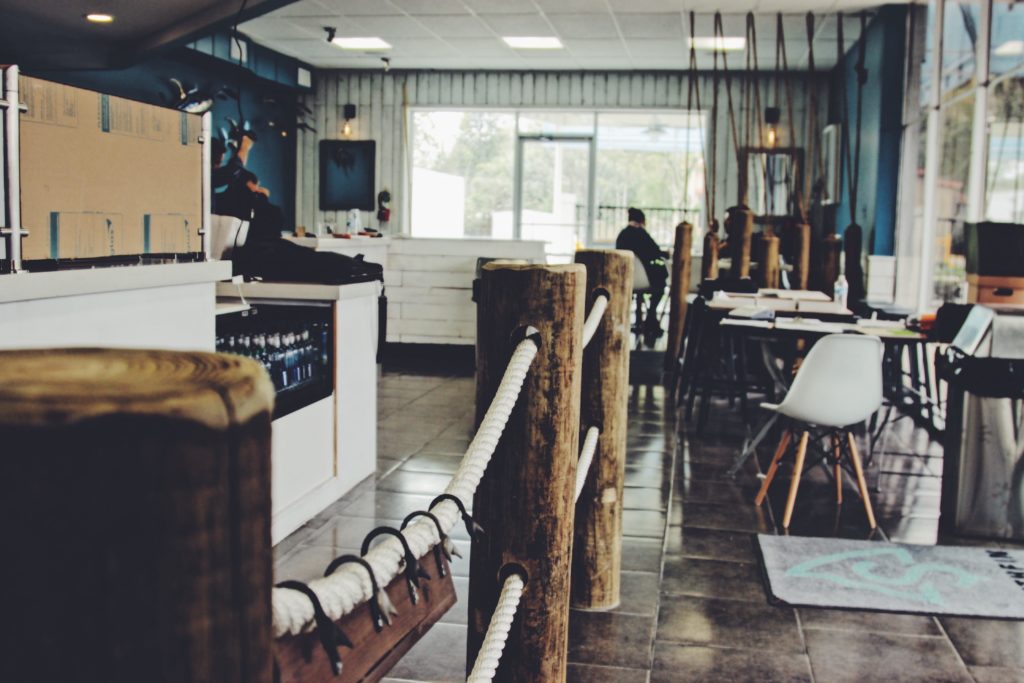 ---
Gongora and the kitchen team are aware, though, that poke may be new to many Baton Rougeans, so the menu is designed with newbies to the raw fish salad in mind. It's stacked with five "Southfin Originals," including a Gulf tuna bowl with veggies and shoyu sauce, a spice tuna bowl with wasabi honey mayo, a salmon bowl with honey Sriracha and bowls with cooked chicken and shrimp for those who don't like it raw.
Diners can also build their own bowl with rice or veggie bases, proteins ranging from tuna to tempeh, toppings ranging from pineapple and mango to seaweed salad and snow crab and your choice of sauce and garnishes. To wash it down, Southfin will become one of the only spots in town selling agua fresca, a Mexican non-alcoholic drink infused with fruit.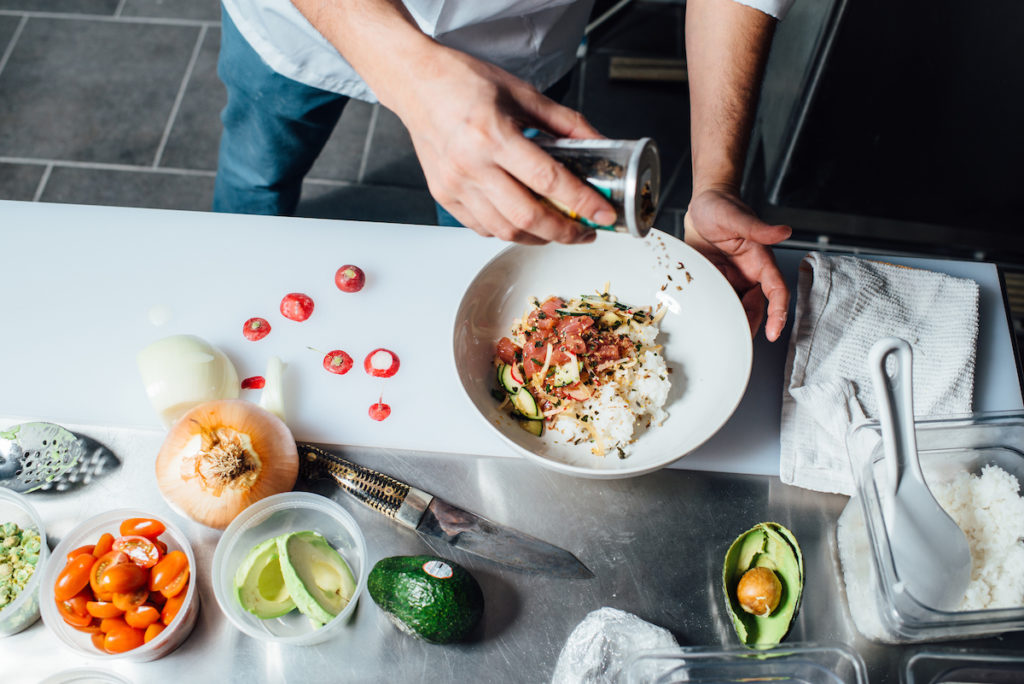 ---
Rounding out the menu are four signature cocktails, five local beers, a small wine selection and "dessert poke" made with tropical ice cream and gelato and topped with chopped fruit and granola.
All in all, it's a decidedly local approach to a national trend that feels instantly at home on the cusp of warm weather in a Gulf Coast state. Southfin sources as many ingredients as possible locally, including its unique heart-healthy purple rice first developed by an LSU professor. Gongora says he wouldn't be surprised to see crawfish and other local favorites pop up in special bowls eventually.
So far, the City Pork team hasn't yet struck out with the Baton Rouge foodie crowd. Though Southfin may be a departure, it looks like another hit.
Southfin Southern Poké is at 4321 Perkins Road.