---
It's fair to say breakfast lovers are separated by a sweet-or-savory fault line.
Some of us salivate over the umami punch of bacon and eggs, spicy breakfast tacos or the beefy goodness of grits and grillades. For others, breakfast is really just dessert, masked. Give them beignets, pain perdu or chocolate chip pancakes topped with swirls of whipped cream.
At go-to breakfast haunt Frank's Restaurant, both preferences are satisfied in one delivery device: biscuits.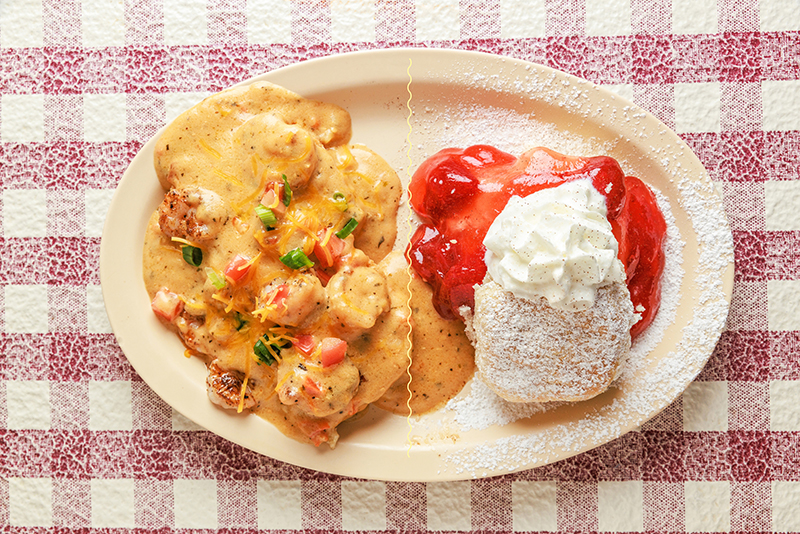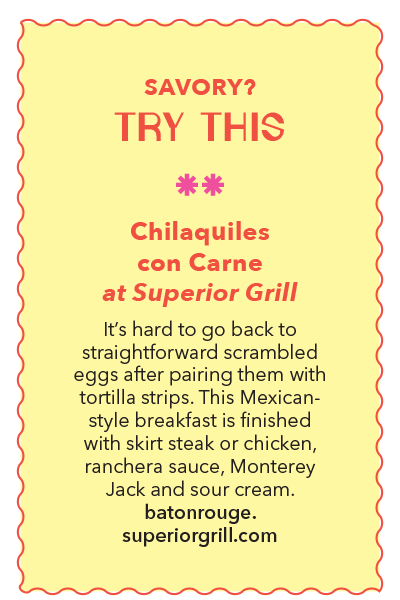 Known for their rise and fluffy texture, Frank's Southern biscuits have been a mainstay at the restaurant since 1972, when founder Frank Dedman Sr. first introduced them.
It took a year of recipe testing for Dedman to get the formula right, says grandson Frank Dedman III, who runs the spot today.
Frank's biscuits are its signature item; the restaurant sells 400,000 annually between its two locations in Baton Rouge and Prairieville.
And while biscuits are a standard component on most breakfast plates at Frank's, ordering them zhuzhed with sweet or savory accompaniments is part of the experience.
Sweet lovers can order a basket of six and drizzle them with honey, maple syrup or cane syrup. Or they might try them "stuffed" with cream cheese blended with strawberry; blueberry; or apple pie filling; and topped with powdered sugar.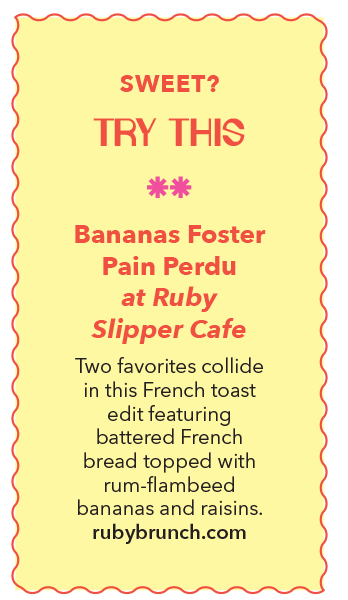 Those who stick to savory flavors find enumerable interpretations.
Order them enrobed in shrimp-studded Cajun hollandaise sauce or Southern sausage gravy, or sandwiched with bacon, sausage patties, chicken fried steak, fried or grilled chicken breast or with split chunks of any of Frank's many varieties of smoked sausages or boudin.
Dedman credits Frank's customers for driving the biscuit creativity.
One once asked to have the Cajun hollandaise sauce used in the seafood omelet on a biscuit instead, for example.
"It's happened a lot over the years," Dedman says. "They'll ask, 'hey, can I have that in a biscuit?'"  franksrestaurantla.com
---
This article was originally published in the April 2023 issue of 225 magazine.