Tucked away in the corner of a new shopping center of O'Neal Lane, Sazon Latin Grill is bringing fresh flavors to Baton Rouge. With a blend of Colombian-Cuban cuisine, the restaurant aims to offer something different than other Latin American restaurants in Louisiana.
Daniel Lopera and his wife, Tay, opened Sazon in April 2023 with one big goal in mind: to make food like their parents used to make. Daniel is Colombian and grew up in Hollywood, a South Florida city sandwiched between Fort Lauderdale and Miami. He grew up on his mom's Colombian comfort food.
When he and Tay moved to Louisiana, they say they were shocked by how hard it was to find authentic Latin American food. The dishes they usually turned to for comfort were nowhere in sight. So they decided to gather recipes from both sides of the family and open their own restaurant steeped in heritage.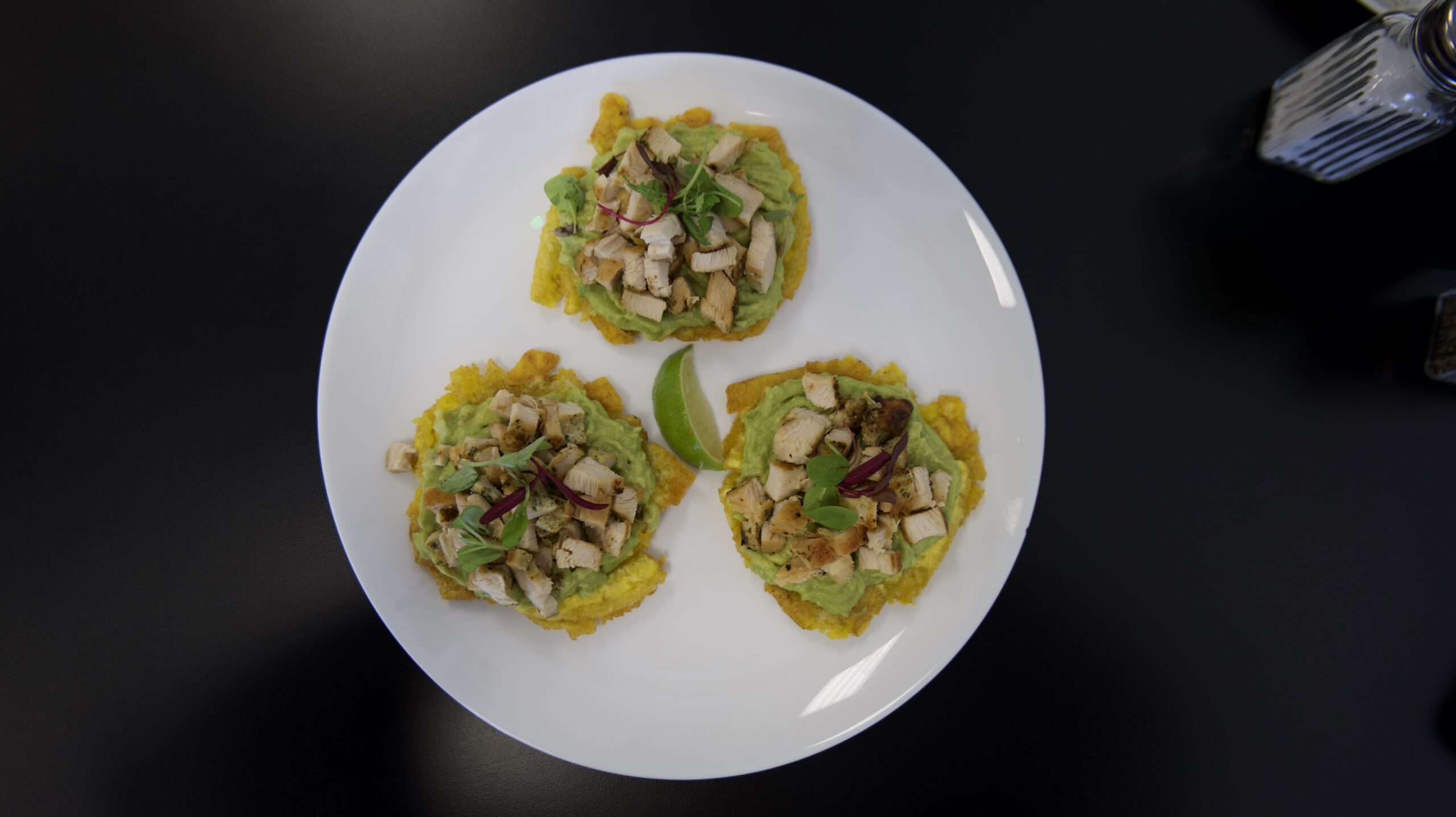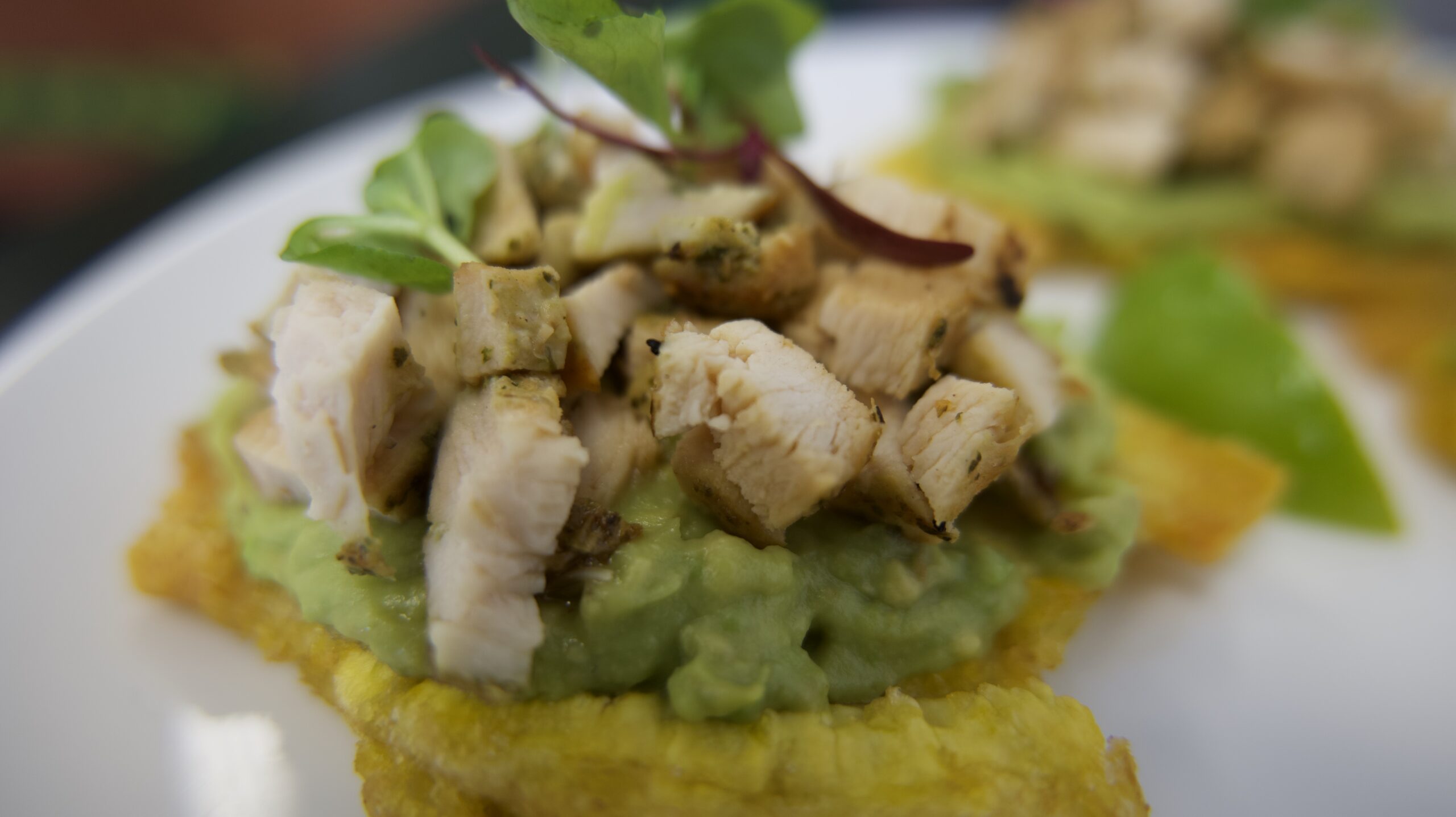 Daniel says he makes "those things that my mom always cooked for us. It kind of feels like home, because people can relate to those flavors." In fact, his mom was even there on opening day. "You know, making sure that everything was mom-approved," he says.
Most of their ingredients come straight from farmers markets and local growers. This dedication to local ingredients and a passion for seasoning is what makes the food stand out.
Each dish packs its own punch, from the sausage in their bandeja pasia—a savory Colombian plate with beans, rice, arepa, meat, plantains, chicharrón and avocado—to the creaminess of the guacamole in their loaded tostones.
Appetizers include everything from tostones and croquettes to papa rellenas and two takes on empanadas—a Cuban version and a Colombian version. There's a selection of sandwiches and stuffed arepas, including a Cuban sandwich with pork, ham, swiss cheese, potato sticks, pickles and mustard on a French bread roll.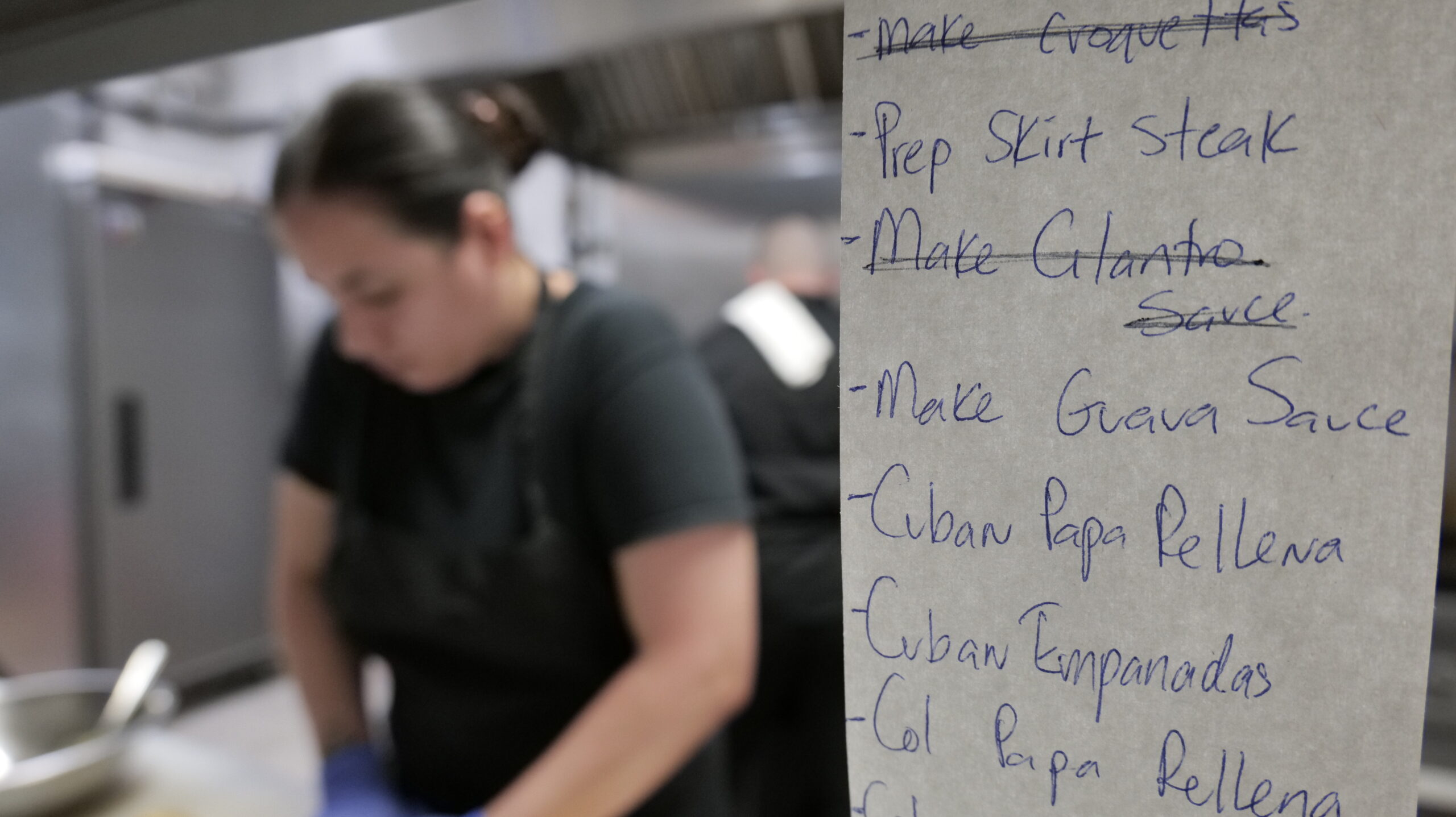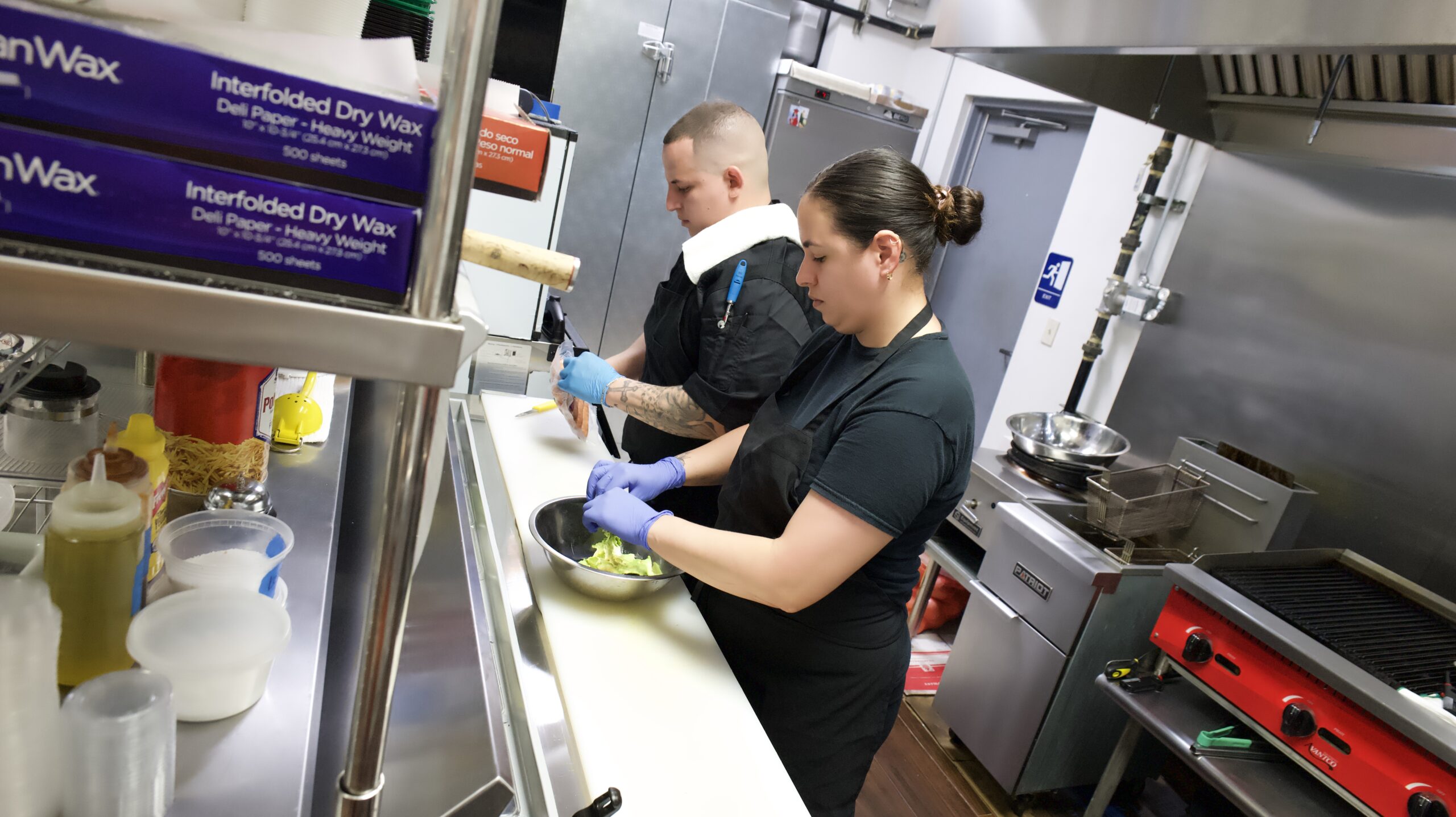 Daniel and Tay run Sazon Latin Grill and are the only chefs. Although it's just the two of them and their servers, things run like a well-oiled machine.
"There's a lot on our plates, it's a challenge," Daniel says. "I never thought that at age 31, I'd be owning my own restaurant."
Daniel plans on expanding operations and bringing in more chefs to lighten their load. For now, his goal is to give everyone the same comfort that his family gets from their food.
"If we can go with what we like, then we can't go wrong," Daniel says.
And for now, Daniel and Tay seem to communicate without speaking, flowing together in the kitchen in harmony as they make the food they love. Many of their dishes showcase ingredients seen less often in Louisiana food, like plantains and pineapple. But Sazon's food still tastes like home.
Sazon Latin Grill is at 1230 O'Neal Lane has parking in the rear. It is open from Tuesday through Saturday, 11 a.m. to 8 p.m.; and 11 a.m. to 5 p.m. on Sunday.