Correction: This article has been updated to correct in a typo in the name of the Rare 6yr Reserve.
Pickle vodka, anyone? Greater Baton Rouge's newest spirits distillery sells boutique vodka, tequila and rum from its stylish warehouse-style tasting room and manufacturing facility in downtown Donaldsonville.
Noël Family Distillery, housed in the town's former power and light building, opened last month for tours and tastings. You can also find its products in a growing number of Baton Rouge area restaurants and grocery stores.
The project is the brainchild of father-daughter team, Chip and Natalie Noel, Donaldsonville natives whose forebears were local sugarcane farmers. Chip, the master rum distiller, is a retired corporate pilot whose extensive travels in the Caribbean sparked a longtime interest in rum production. CEO Natalie is a Baton Rouge resident and entrepreneur whose other businesses include the Well Theory and the Healing Sole with partner and orthopedic doctor Meredith Warner. The Noels started working on the Noël Family Distillery concept six years ago, weathering a series of delays caused by errant architects and contractors and the COVID-19 pandemic, Natalie says.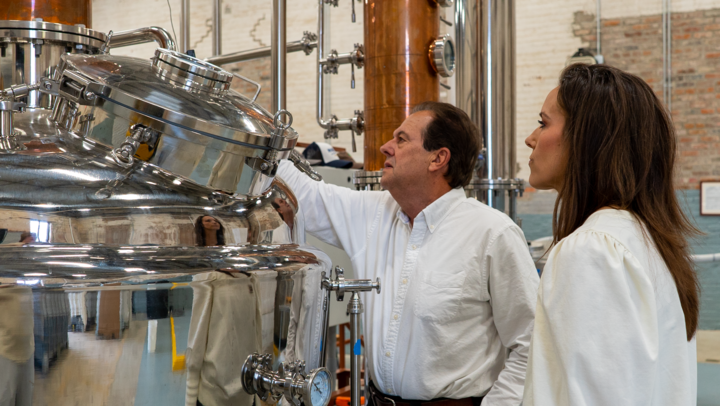 "I think an important part of our story is about being resilient," she says. "That's one of our core values, and I think a lot of Louisiana people can appreciate being resilient. I'm hoping they embrace us, because it wasn't easy to get here."
In the years the Noels have been working on the project, they've poured nearly $1 million into renovating the 4,000-square-foot corner building in historic downtown Donaldsonville, which sits across the street from a public park and other recently updated properties. The distillery is in the process of producing and aging its own dark rum made from local sugarcane. During grinding season in the fall, the Noels obtain sugarcane juice from a local manufacturer just 15 minutes away and feed it into their fermentors immediately. They say speed is an essential part of the process to keep the juice from fermenting on its own. Their house rums are still aging, but there are plenty of other spirits on offer, including craft vodka, rum and tequila that the Noels source from partner manufacturers.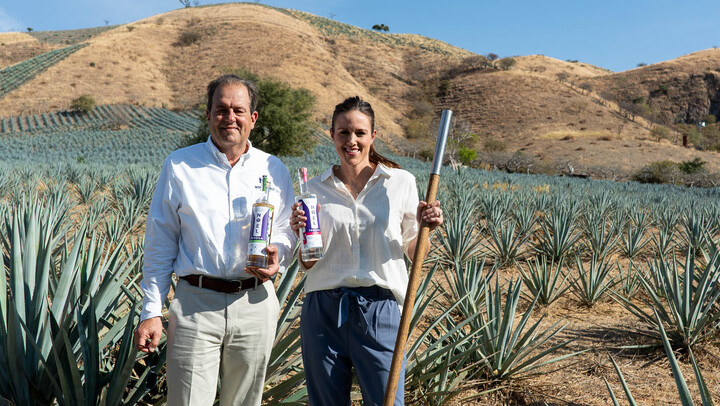 In the case of the tequila, they work with a female-owned distillery in Mexico.
"You can't make tequila (in Louisiana)," Natalie says. "It would not be authentic tequila. It's heavily regulated by the Mexican government."
Noël Family Distillery sells tequila blanco and tequila reposado made with a propriety blend of both lowland and highland agave, she says.
"Lowland agave tends to be more earthy and vegetal, while highland is sweeter," she adds. "This way you get to enjoy the agave plant in the most natural way and catch all the notes."  The tequila reposado is aged in Jack Daniels barrels, deepening its flavor profile, she says.
The company also offers two types of small batch, charcoal-filtered vodka, regular and pickle flavored—Natalie's idea.
"I had always wanted a pickle vodka, and I came up with the recipe five years ago," she says. "We were drinking martinis, and I didn't really like olives, but I loved pickle juice. I think I had just had my son, so there were a lot of pickles involved."
Along with martinis, the company recommends using pickle-flavored vodka in margaritas and bloody Marys.
As the distillery's house rums continue to age, it's selling two small-batch barrel-aged rums. The Rare 6yr Reserve is a blend of six- to eight-year-aged rums made with high-test molasses. It features caramel and oak notes, Natalie says.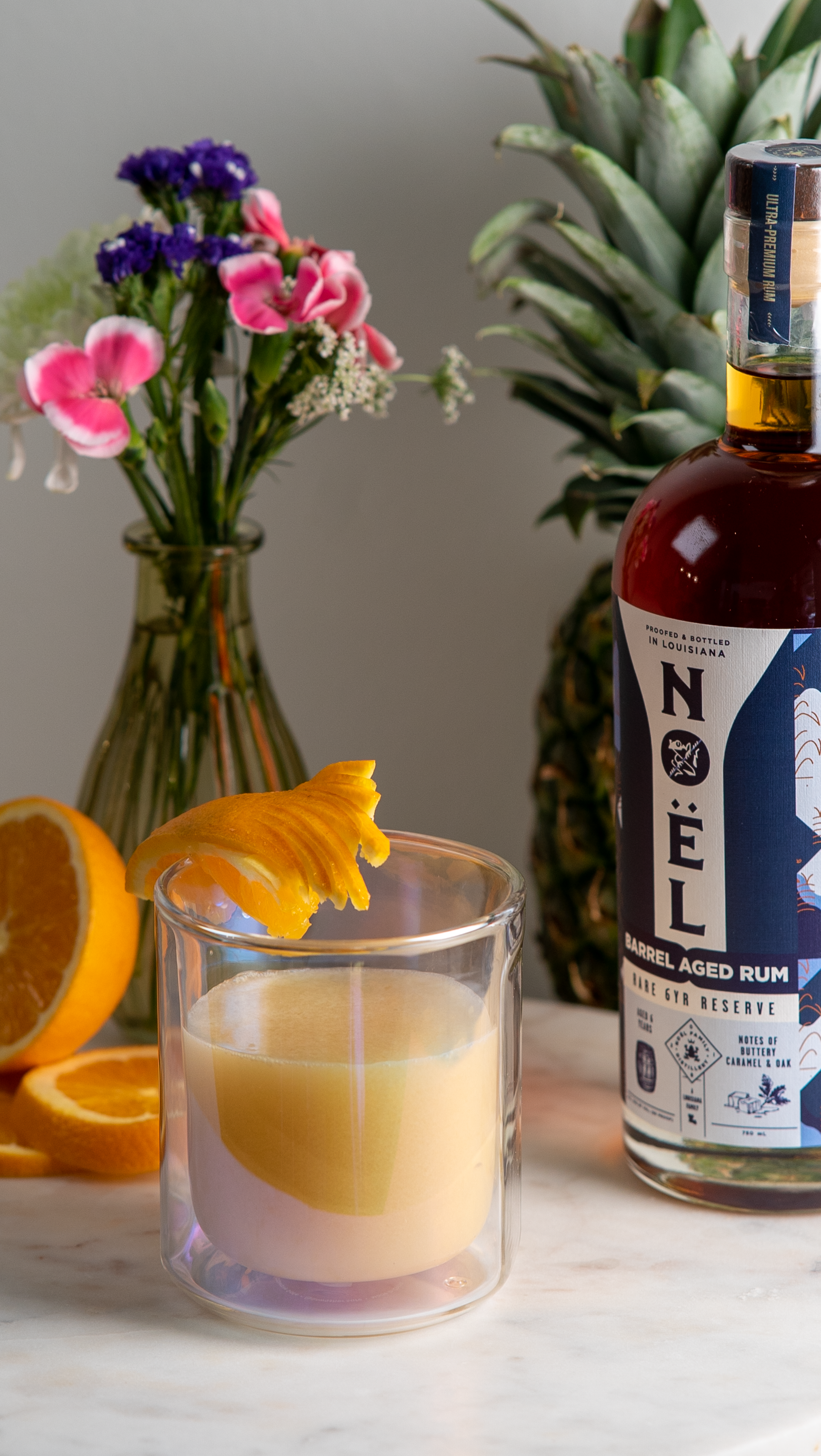 "It sips like a bourbon for some people," she says. "It's very flavorful. You can put it in all those traditional cocktails."
The other rum, called Tequila Cask Finished, is made with grade-A molasses. It's aged in white American oak casks, then finished in tequila casks for three months.
"It's pulling in a little of the agave notes and some earthiness," she says. "It maintains some of those traditional caramel flavors, but is pretty complex."
Noel says the products are now in Calvin's, Calandro's, Hokus Pokus and soon to be in Ralph's Market and Butcher Boy. They're also in some Baton Rouge restaurants and bars, including French Market Bistro, Houmas House, Unleaded BBQ, Ivar's Sports Bar and Grill and Dark 30.  Others are expected to follow. Noël Family Distillery is open from Monday to Friday, 9 am to 3 pm, and for special events. It's at 30 Veterans Boulevard in downtown Donaldsonville along the Mississippi River.