The hallmark of a good neighborhood bar is walking inside and immediately hearing a greeting from a friendly face behind the counter. Kelli Paxton was that person for regulars at The Radio Bar on Government Street.
After helping owners Dave Remmetter and Brian Baiamonte establish the Mid City hangout, Paxton served as its general manager. She wore many hats, including drafting the seasonal cocktail menus.
But Paxton always had her sights on something bigger.
Back in 2015, Paxton, Remmetter and Baiamonte brainstormed their next move: Mid City Beer Garden, with each of them as co-owners. It took four years, but in August the project finally opened its doors.
The beer garden almost instantly became a neighborhood hotspot. And there was Paxton: the friendly face greeting visitors at a place she could call her own.
We spoke with Paxton about her journey.
---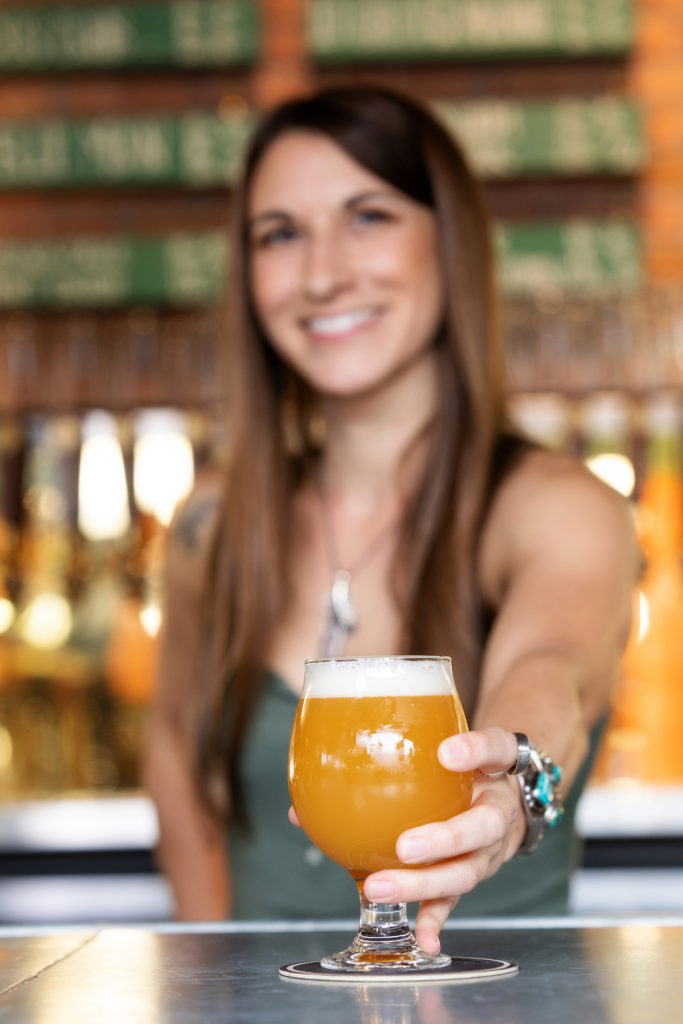 So you've been at this hospitality business a long time, huh?
I grew up in Ethel and went to high school in Zachary. I went to work at age 15 and quickly learned the value and importance of saving. At LSU, I would work the lunch shift at Chelsea's (now closed), the dinner shift at Tsunami and then I'd walk down the street to Red Star and work the bar from about 9 p.m. or 10 p.m. to close.
Did you know then that you wanted this to be your career?
I always saw myself owning a bar. After I graduated from LSU, I moved to Portland, and then to Nashville, where I managed wine bars and worked in some really cool places. When I came back four years later, Dave (Remmetter), who I knew from Chelsea's, and Brian Baiamonte asked me to help open and run the Radio Bar. They knew my ultimate goal was to own a place, so part of my role there was to learn all about management and back office functions.
It looks like you and your partners picked a winner. The Mid City Beer Garden is one of the hottest tickets in town. What do you attribute it to?
I think it's because it feels accessible. We've always been told that the Radio Bar feels ultra-hip and kind of alternative. So here we wanted to create a vibe where everyone was comfortable. We knew we wanted TVs and good food and a really welcoming design.
The design, in fact—along with the return of Chelsea's famed grilled cheese—is something people are really talking about. How did you guys come up with it?
The architects were Danielle Johnson and Lance Malley from The Architectural Studio. They were brilliant and amazing. Brian, Dave and I collaborated heavily with every aspect of the building design. I was responsible for the lion's share of the interior design, especially the actual bar space, which I had a specific vision for … the layout, material, colors, fixtures and finishes. My boyfriend, Jacob Borck, and I actually designed and built the menu board (60 individual chalkboards) by hand, which is a feature of the bar I'm very proud of.
You've got this great atrium-style design that feels like a real garden. How do you work around Louisiana's crazy, wet weather?
The wall and roof panels are operable and easy to close. We've all got rain alarms on our phones!
After being around a bar or two, what's the secret to success?
Customer service. If you don't nail customer service and make sure each person is greeted, served and walks out feeling satisfied, it doesn't matter what's on the menu.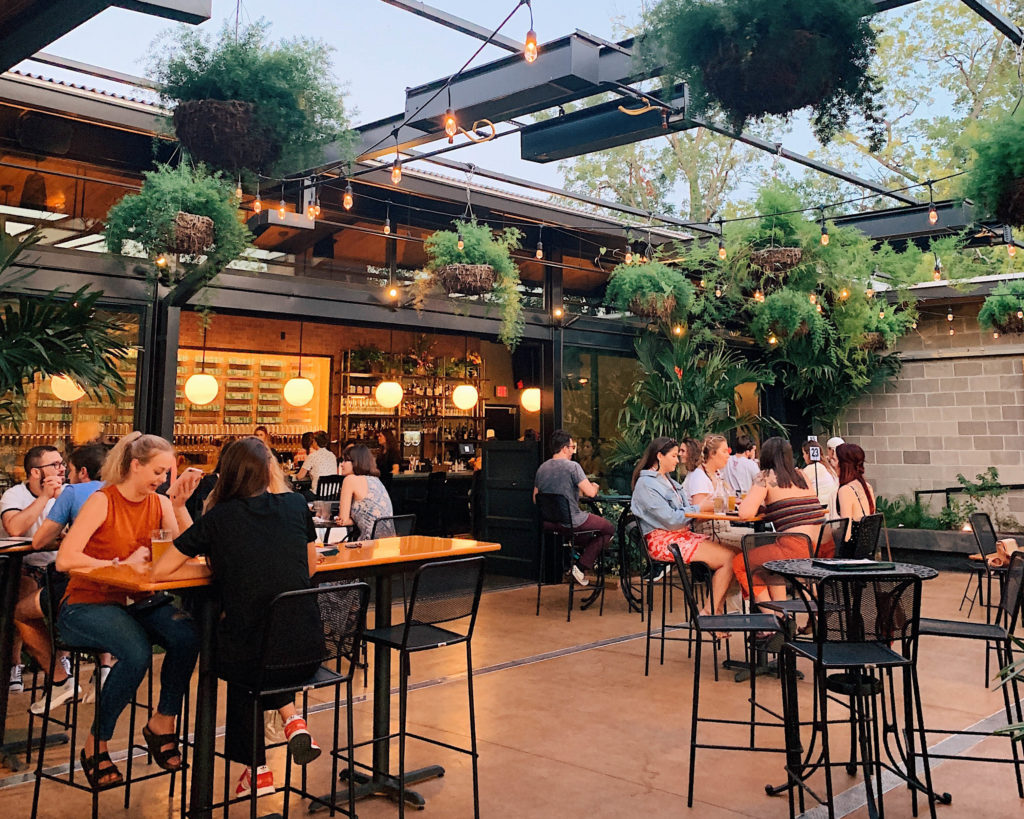 ---
This article was originally published in the January 2020 issue of 225 Magazine.