---
From mid-January until early July, you can count on two things at Sammy's Grill on Highland Road: hot crawfish and a packed parking lot. Crawfish season after crawfish season, hungry patrons flock to the seafood spot to get their hands on the ruby red crustacean.
Maybe it's because the restaurant is always boiling hot crawfish, or perhaps it has to do with the care that goes into all the dishes. Operations Manager Joey Faciane says it all comes down to using fresh, local products and having a staff that makes plates patrons drool over.
"The biggest thing is that we pride ourselves on serving Louisiana seafood," he says. "We take care of our product, down to icing our seafood every single day on every single shift and all the little things that a lot of people take for granted and don't realize."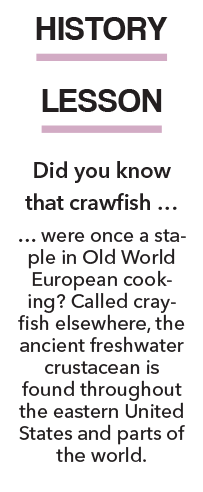 And it has a lot of crawfish to care for, as the restaurant sells more than 200,000 pounds of the popular crustacean each year.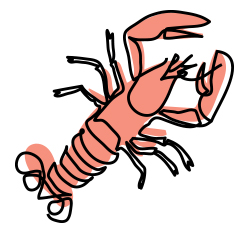 "We constantly have fresh crawfish brought in daily," Faciane says. "We have an actual crawfish washer. It's a whole machine that takes 10 sacks at a time, washes them, cleans them and makes sure all gunk and filth is off, so you get a super clean flavor."
Besides having fresh, clean crawdads, Sammy's also has a custom seasoning blend that Faciane says customers have "latched on to." Each pound is cooked to order and served piping hot and ready for claw cracking and tail twisting.
After permanently closing in January 2020 and quickly getting revived by new ownership, the restaurant's grand re-emergence was met with a global pandemic. When the early days of COVID sent restaurants into a lurch, Sammy's operated as a drive-thru serving only hot boiled crawfish—because that's what customers were craving. The rest of the restaurant reopened at the end of that crawfish season with a revamped menu with new and classic dishes.
"We're trying to take what was already out here and just kind of make it a little bit better than what it was," Faciane says. "We just want to bring it back to that status that it should be at."
The restaurant has found a variety of tasty, tasty ways to serve up this versatile underwater protein. You can get your crawfish tails fried, served in gumbo, made into a cream sauce, and of course, boiled.
So, if you're not into the process of pinching and peeling, don't worry. There are plenty of options on the menu that you can order to get your much-needed crawfish intake. sammy-s-grill.com


SAVE THE DATE
March 12
Sample a range of crafty and elevated takes on crawfish at The Baton Rouge Epicurean Society's annual kick-off to crawfish season, Crawfête. The Sunday event takes place outdoors at Perkins Rowe from 2-5 p.m.
---
This article was originally published in the March 2023 issue of 225 magazine.