Looking for an upscale bar near campus to check out the night before an LSU home game? Or maybe, you're leaving Himes Hall, fresh off a failed exam. Either way, it doesn't get closer than The Lounge at The Club.
Stationed on LSU's campus across from the Parade Grounds, The Club at Union Square is a "high-end lunch buffet" and event venue. Its lounge is a hidden gem open to the public serving LSU-themed drinks, small plates and sandwiches.
"I was very interested in doing a play on the fact that we are on a college campus," says LSU Dining Senior Marketing Director Sarah Wronkoski, who helped launch The Lounge on campus in 2021.
The "Core Curriculum" menu highlights include the French House 75, named after the iconic Ogden Honors College French House; and the popular Tenured Old Fashioned, classically served with an orange twist and a Luxardo cherry. The "Electives" menu has modern and seasonal drinks, like the Early Registration, with champagne, Chambord and raspberry.
As for food, Wronkoski says The Lounge's most popular dish is the smash burger, made of two 3-ounce smash-style patties on brioche. It also serves small plates like boudin balls, buffalo wings and spinach and artichoke dip.
The Lounge is homed in the college's former Faculty Club, but Wronkoski assures anyone is welcome. LSU students can even use their Paw Points and Tiger Cash on food.
"We see a good mixture of students coming in to take a quick break and relax," she says. "Then we have some regulars that come in for cocktail hour."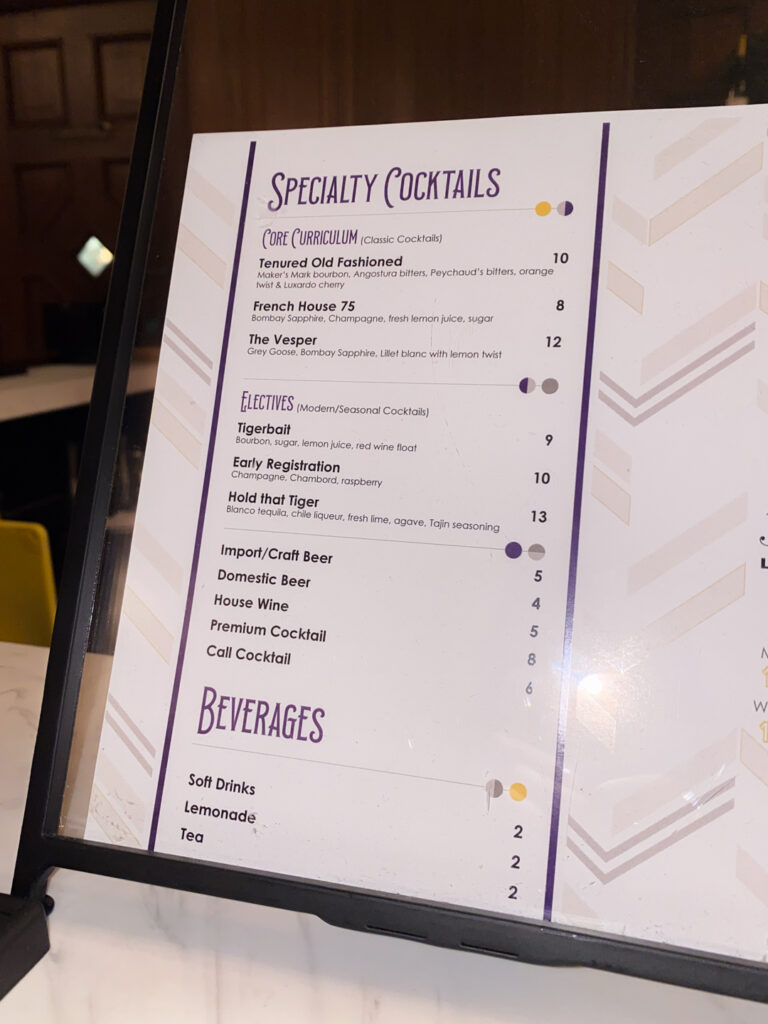 The elevated but welcoming space, which was once part of a hotel, may seem unexpected. But it was part of LSU Dining's plans to add more a la carte options to campus.
"We did not have anywhere you could come some evenings and maybe enjoy a cocktail or a glass of wine," Wronkoski explains. "That was a gap in our dining services that we were hoping to fill in this space with its history, architecture and its location."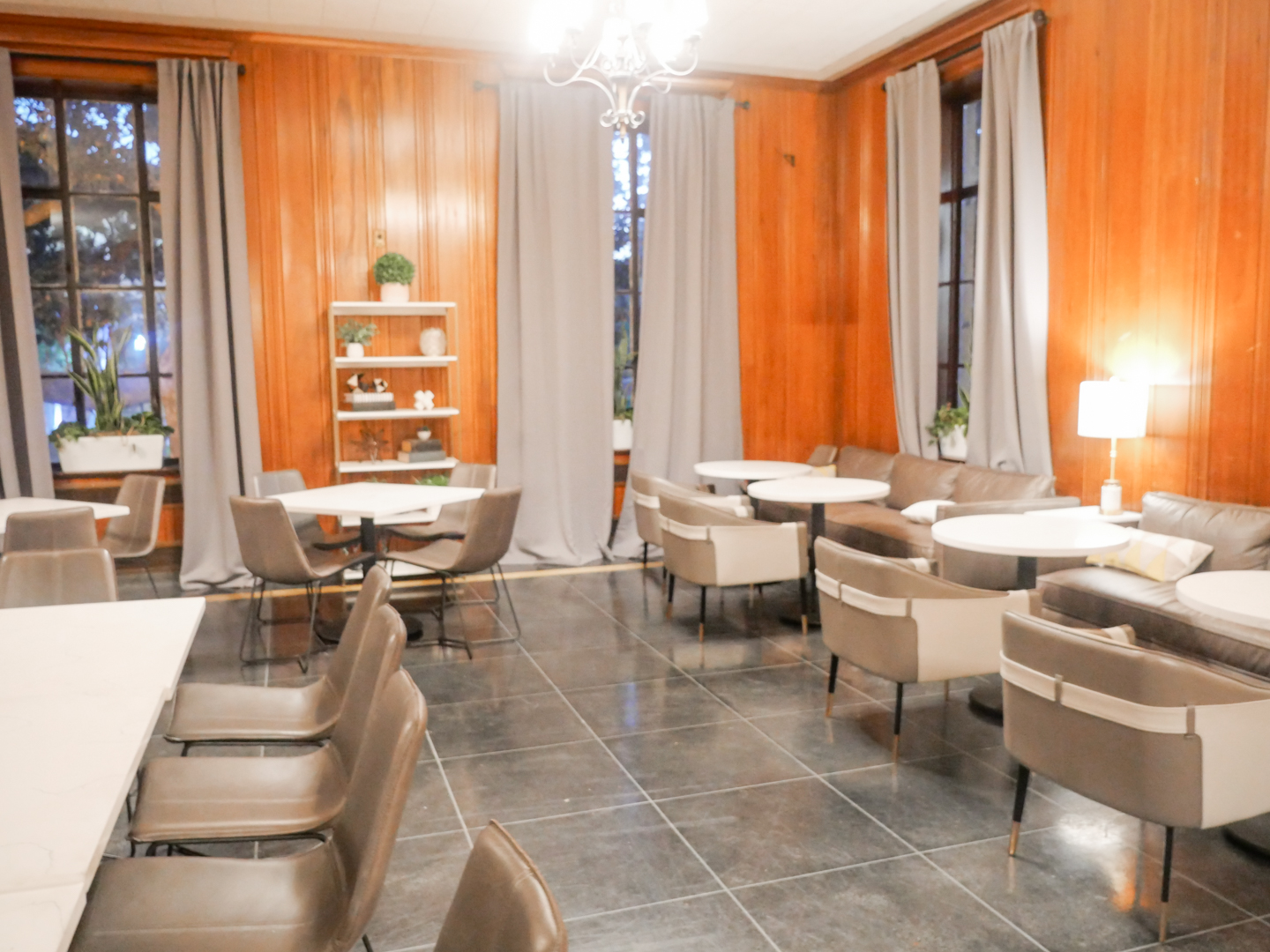 The Lounge at The Club, 3863 Highland Road, is open for lunch Monday through Friday from 11 a.m. to 2 p.m. and has happy hour Wednesday through Friday from 4 p.m. to 7 p.m. Find more info here.