---
It may have been a tough year in just about every other way, but 2016 was a great 12 months for Baton Rouge's culinary scene.
As you get ready to kiss 2016 goodbye this New Year's, make a resolution to check all these new spots off your "must-try" list.
---
Umami Japanese Bistro
In the former home of Hello Sushi near LSU's campus, Umami opened in January, bringing a fresh and evolved take on Japanese cuisine with unusual ingredients, creative signature sushi rolls and a green tea crepe cake that our team has been talking about all year. 
Don Bergeron's City Market
Local catering fave Chef Don Bergeron made the move in March from his longtime Mid City headquarters on Jefferson Highway near Government Street to the Bocage area for a bigger, updated and tricked-out location offering a wider selection of take-home bakes and plenty of seating for a restaurant experience.
Goûter
Chef Chris Wadsworth struck out on his own this year with the Mid City opening of Goûter in March, a new approach to Baton Rouge's well-loved Cajun food concepts with small tasting plates, locally sourced meats, farm-fresh and from-scratch ingredients and elevated presentations.
Everything Philly
LSU's North Gates saw a new face this year as Everything Philly opened its doors in April, offering—well, exactly what the name suggests. The Philadelphia-themed establishment serves up all the classics, including cheesesteaks, stromboli and water ice.
The Overpass Merchant
As the era of Zee Zee Gardens ended, a new gastropub concept launched in April in part by Curbside Burgers' Nick Hufft brought unique dishes, cocktails and a new hub for pop-ups and neighborhood hangs to the Perkins Overpass area.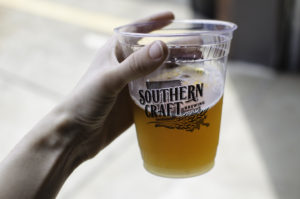 Southern Craft Brewing
A new face in the Louisiana craft beer scene, indie label Southern Craft Brewing opened up its first facility in May on Airline Highway at the edge of Prairieville this spring, welcoming tours and tastings in its taproom.
Rock 'N' Pops
Jumping on the national gourmet popsicle trend, this Perkins Rowe project from the Lava Cantina team opened in June, offering a build-your-own popsicle experience with a multitude of flavors and toppings, including exclusive cake-filled popsicles in partnership with Ambrosia Bakery. 
Lit Pizza
From the team behind Izzo's Illegal Burrito, Lit opened in August, letting you pick your own pizza from the sauce to the toppings, assembled right in front of you and then slid into an oven and flash-fired to perfection. It's #lit. 
Twine
Speciality food and meat market Twine opened in Mid City in August with Chef Steven Diehl manning the kitchen, selling locally-sourced proteins and sides, bundled meals and more.
Magpie Cafe (downtown)
Arguably the most hotly anticipated opening of 2016, Perkins Overpass darling Magpie Cafe opened a second, much bigger location downtown on the ground floor of the Commerce Building in September. Already pulling large and diverse crowds, the location offers all the fresh, veggie and vegan faves, plus a full bar, pizza nights, brunch and more.
Somos Bandidos
In September, Freshjunkie owner Pat Fellows flipped his North Boulevard location and turned it into Somos Bandidos, a grab-and-go taco bar. The downtown shop dishes up fresh tacos with unique ingredients and house-made sauces, queso and guac.
Iverstine Farms Butcher
Iverstine Family Farms has been a familiar face at the Red Stick Farmers Market for a while now, but October saw the opening of its first brick-and-mortar storefront in Baton Rouge, offering a locally sourced butcher counter and smokehouse to the city's discerning meat lovers.
Lava Cantina (downtown)
An ownership shakeup downtown this year meant the end of Lucy's Retired Surfers Bar and the beginning of a second Lava Cantina location, which opened in October to offer slightly more dressed-up Tex-Mex and Cajun-infused dishes.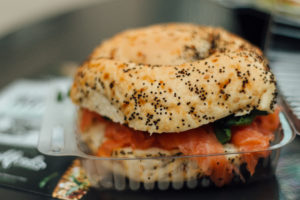 The Gregory & Milford's on Third
Located inside new downtown hotspot the Watermark Hotel, The Gregory opened in October, offering classy dishes and atmosphere with innovative ingredients. Milford's followed shortly after, opening in November to channel the vibe of the classic New York Jewish deli.
Curbside Burgers
Everyone's favorite prodigal food truck returned to Baton Rouge in November as Curbside Burgers, a hip new Mid City spot with a full bar, bocci courts, plenty of outdoor seating and some of the city's best burgers. 
Driftwood Cask & Barrel
Mississippi River-themed pub Driftwood Cask & Barrel joined downtown in November, with spicy and sweet cocktails, craft beer and plenty of whiskey options to choose from.
Cocha
New international concept Cocha by chefs Saskia Spanhoff and Enrique Pinerua opened its doors today, Dec. 28, to serve the city chic, fresh and flavorful dishes downtown, coming in under the wire of the year's end to join 2016's downtown culinary revival.
---
Did we miss any big openings this year? Let us know in the comments!