---
No, you're not imagining it: Ranch water is a thing.
In fact, it's been a thing, say fans, who have crowed about its thirst-quenching powers and ranch hand origin story for years. Not to be confused with branch water (the bartender term for plain ol' H2O), ranch water is a fizzy restorative made with tequila and fresh lime juice, finished off with Topo Chico.
Over the last decade or so, the drink has eased its way into the nationwide barscape, quietly spreading beyond its West Texas provenance to stylish watering holes across the U.S.—and, recently, to supermarket shelves in canned form.
Scores of Baton Rouge bars now serve ranch water, each with its own spin. Mestizo uses 21 Seeds tequila, a small-batch brand that comes in flavors like cucumber jalapeño and grapefruit hibiscus. Gov't Taco mixes its ranch water with Cimarron Blanco tequila in a vacated Topo Chico bottle. The Overpass Merchant serves the drink over crushed ice in a rocks glass, and recently introduced the Ranch Anawanna, a fruity riff that incorporates fresh watermelon juice. Barracuda Taco Stand's formula uses Lunazul Blanco tequila, lime juice, a generous topper of Topo Chico and a hint of cane sugar, which offsets the drink's natural bitterness.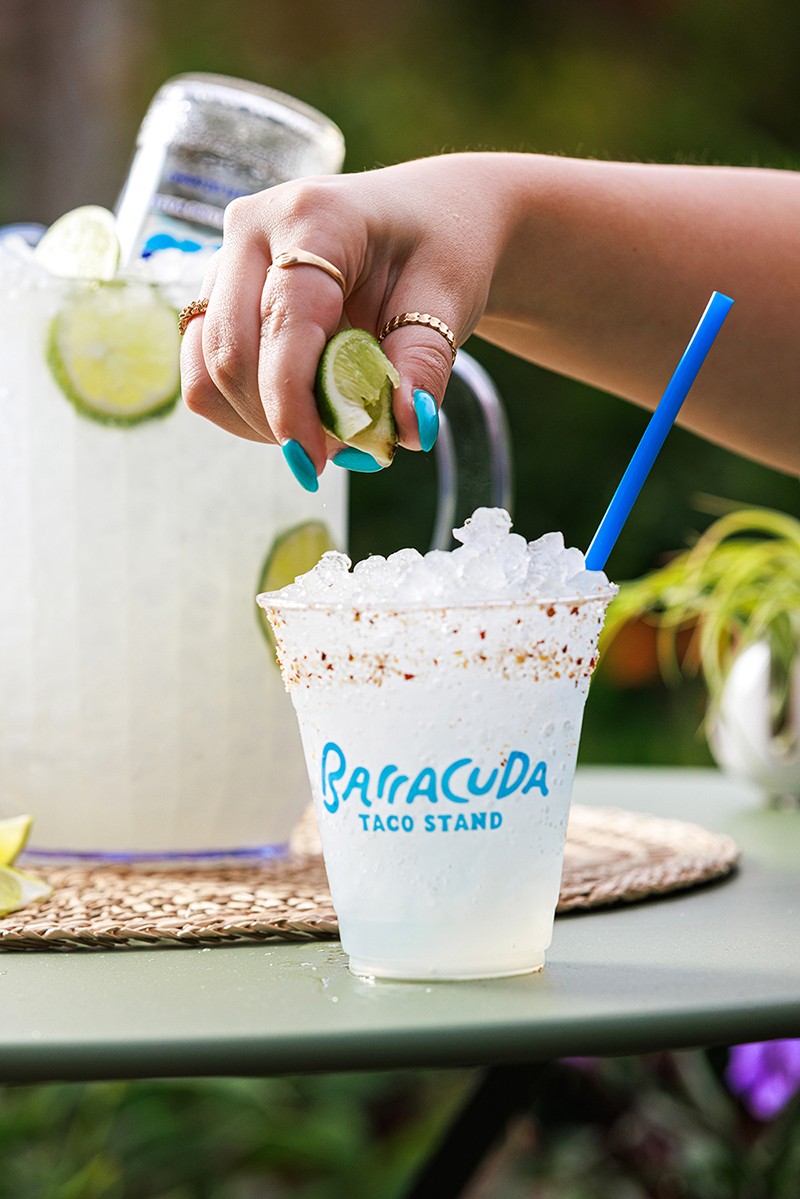 Blame ranch water's trendiness on a tidy convergence of factors. Tequila has become the "it" spirit, graduating from spring break hangover-inducer to sippable boutique beverage. Millennials and Gen Z are gravitating toward less potent drinks. And Topo Chico has been showing up in damn near everything.
Seltzer-heavy ranch water has also secured an identity as a kind of skinny margarita.
"Margaritas are a pretty bracing drink, and there's something just super clean about ranch water," says Barracuda founder Brett Jones. The restaurant has served ranch water since it first opened in New Orleans in 2019. And it's part of the menu of its 5-month-old Baton Rouge location on Government Street. Behind margaritas and Modela, ranch water is the concept's third most popular drink.
"It's just a really refreshing drink," Jones says. "Great for hot weather." eatbarracuda.com
---
This article was originally published in the May 2023 issue of 225 magazine.