---
With all its cocktail parties, family dinners and festive celebrations, the holiday season screams for bubbles. Champagnes and sparkling wines set a festive mood, stir the senses and pique the appetite. Yes, they're essential for toasting, but they also pair with a wide range of dishes, from rich cheese boards and charcuterie to main courses and elegant desserts. Plus, they're great gifts for friends, family and business contacts.
This month, we turned to Calandro's Supermarket on Government Street for fresh suggestions on Champagnes and sparkling wines to get you through the holiday season. The store's wine department has recently been reorganized and expanded, and it's filled with high-quality options, including well-known domestic and smaller Old World wineries. calandros.com
---
BUENA VISTA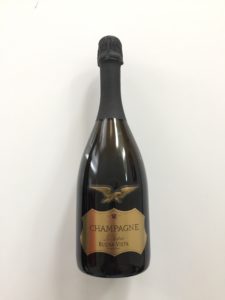 La Victoire
Champagne California
$55
Buena Vista was the first winery in California to build caves for making Champagne in the traditional French method. The winery has a long history of making legitimate Champagne, using pinot noir and chardonnay grapes imported from the Champagne region of France. This full-bodied wine is super dry, with hints of green apple, lemon and toasted brioche.
Pair it with: Cream-sauced dishes; smoked salmon and caviar.
---
FERGHETTINA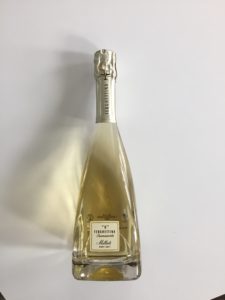 Franciacorta
Milledi
Brut
2011
$46
Beyond its very cool, squarish bottle, Ferghettina's 2011 Brut sparkling wine presents a straw-yellow hue, nice body and luscious fruit. Look for notes of citrus and apple and a dry finish. Good minerality gives this Italian sparkling wine from the Franciacorta DOCG (the highest designation of quality in Italy) great range in pairing.
Pair it with: A cheese board, seafood risotto, anything with lobster.
---
LANSON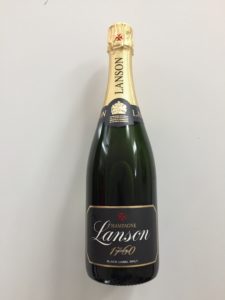 Black Label "1760"
Champagne
$46
This French non-vintage Champagne from noted Reims winemaker Lanson is composed of 50% pinot noir, 35% chardonnay and 15% pinot meunier. The "1760" refers to how long Lanson has been producing Champagne. Its popular Black Label is crisp and elegant, delivering notes of ripe melon and citrus. Serve it as an aperitif at the beginning of the evening, or with dessert at the end. Your guests won't be disappointed.
Pair it with: Fine French cheeses; linguini with clams; desserts with lemon.
---
This article was originally published in the December 2018 issue of 225 Magazine.