Cortados, lattes, pour overs, macchiatos and so much more. Baristas are equipped with so many ingenuitive ways to whip up drinks, they make regular cups of joe seem just average.
Here in Baton Rouge, coffee shops are bursting with talented teams who invent unique flavor combos and drink ideas. We asked the owners and managers of four local shops to nominate some creative minds who pull espresso shots and work busily behind their counters. Here's what those local baristas had to say about their daily grind in Baton Rouge's coffee scene.
Quotes have been edited for clarity and brevity.


Jaron Dufrene, barista at Rêve Coffee Lab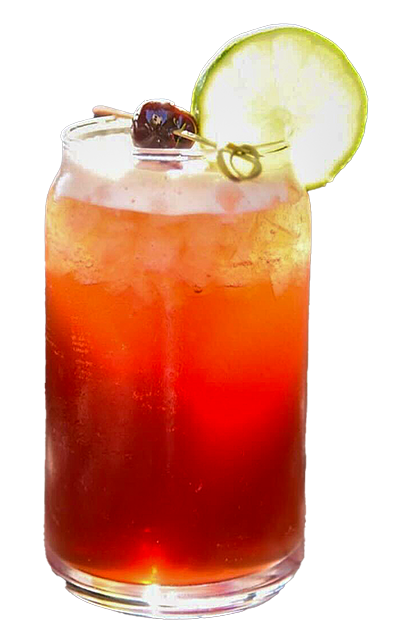 Jaron Dufrene moved to Baton Rouge to work with coffee as one of the first team members of Lafayette-born Rêve Coffee Lab's first Capital City location. Dufrene has been slinging coffees at the local storefront ever since its 2021 opening.
Dufrene has always had a love for the caffeinated beverage, which he credits to his coffee-drinking father and grandmother. They would give him a diluted, sweeter version of the drink when he was little. Now, Dufrene says his taste for coffee has expanded.
Go-to order: "A hot mocha with oat milk or macadamia milk."
The hardest skill he's had to learn as a barista:
"Either latte art or just catching a flow when you're working at the bar by yourself."
Things behind the bar he can't live without:
"A rag because things can get dirty, especially when it's busy. A Sharpie—it's important to have if you get a big order to-go and they all want lattes; you want to mark the top so they know which is which. And also my own cup of coffee."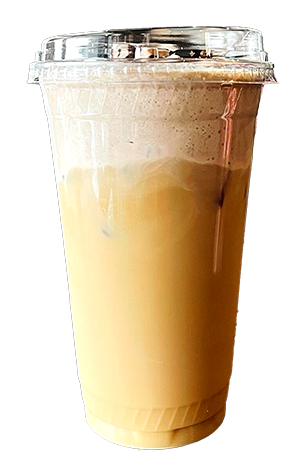 Isabella Dupre, barista at Brew Ha-Ha
Isabella Dupre is both a barista and a baller at Brew Ha-Ha, meaning she dishes out beverages and rolls up dozens upon dozens of the shop's sweet cake balls every shift. She's quite the expert at both, as she's been working at the Jefferson Highway coffee shop since 2016. She plays a role in developing seasonal drink menus and says the shop has taught her all she knows about beverage making.
Go-to order: "Iced matcha with oat milk and lavender—though I love coffee, too."
Three things she uses as a barista she wishes were in her own kitchen: "The espresso machine. Then, this is random, but the ice machine. And the syrups, because we have so many flavors you can do so much with."
The best thing she's learned as a barista: "Being able to multitask and timing things out. And, it's helped me interact with people."
On how she recommends drinks to customers: "I usually start by asking if they like coffee or tea. I'll recommend either a hot latte or an iced latte, because I feel like that's something that even people who don't drink coffee often like because there's milk in it. I usually recommend that they get a flavor like toasted marshmallow, tiramisu or caramel."


Mary Grace Yarborough, barista at Light House Coffee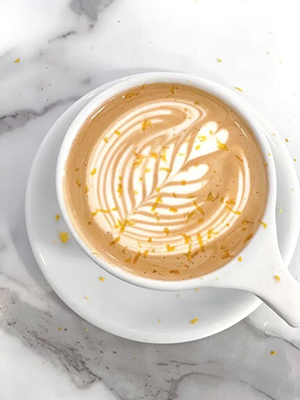 She's ONLY been a barista for about a year, but Mary Grace Yarborough's love for coffee can be traced back to her high school days. Yarborough remembers visiting the shop her older sister worked at or sharing a cup of coffee with friends at her sister's home. She says she admired the skills and passion her sister had for coffee and wanted to form relationships with customers like she saw her sister foster behind the counter.
Yarborough is thankful she started her journey with Light House Coffee, where she has learned the ins and outs of coffee making.
Go-to order: "Light House's Honey Bee Latte."
The hardest skill she's had to learn as a barista: "The subtle tastes within each coffee. Before you become a barista you can taste the different flavors, but I don't think you realize how much goes into coffee tasting and the subtle tones of different fruits, different textures and all those things."
Her favorite non-coffee menu item: "The iced cereal matcha. Incredible. It's my go-to, and I would recommend it to anyone. I also think that Light House's sea salt cookie is incredible. If I splurge on a shift, I'll get a cookie."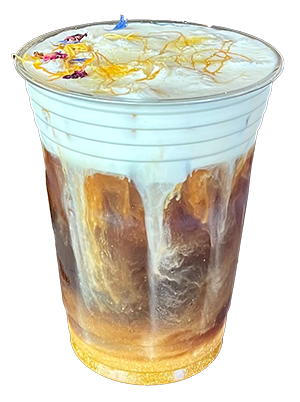 Bekka Nichols, head barista at City Roots Coffee Bar
Bekka Nichols started her career at CC's Coffee House. She recalls always going to CC's as a child and telling her parents that being a barista looked like a fun job. Today, she still thinks so, though she's made the switch from quick-service coffee to a full-time gig at Mid City's specialty shop, City Roots.
Go-to order: "A cortado or pour over."
Her favorite drink to make: "Probably the Espresso Cielo, a shaken espresso drink with streaky layers. Whenever I was coming up with it, I was thinking about something that's not too sweet, but also looks cool."
At-home coffee routine: "I actually don't make coffee at home. My boyfriend works in coffee, too, so we both just wake up every morning, go to work and make coffee there."
Coffee consumed during a regular shift: "Probably only two coffees, but like six shots total."
---
This article was originally published in the September 2023 issue of 225 magazine.