---
Chalk it up to the proliferation of sushi and poke restaurants across Baton Rouge, or simply to our collective expanding palates, but tuna served raw or rare is having a moment on local appetizer menus. Mild, buttery and tender, it pairs well with all sorts of different flavors.

For some diners, it's an opportunity to start with something light and flavorful before moving on to heavier indulgences, says Stab's Steak and Seafood General Manager Keven Kimball.
The Bocage restaurant's tuna tartare, created by Stab's executive chef Bernard Carmouche, combines fresh raw tuna with morsels of avocado. It's formed with a ring mold and served on a bed of whipped cream cheese with balsamic drizzle and flecks of lemon zest.
Kimball says the restaurant sources the fish from the Gulf. "I prefer to use fresh yellowfin tuna," he says, "but now and again we can get bluefin tuna."

Raw or rare tuna starters to try around town
Bluefin tuna poke at Supper Club
High-end cuts of tuna paired with pear, avocado and soy honey
Tuna crudo at Bin 77
Raw tuna with veal and herb aioli, arugula, crisp fingerling potatoes and lemon vinaigrette
Pepper-crusted tuna at Tallulah Crafted Food and Wine Bar
Seared and served with shaved Brussels sprouts slaw, pickled red onion, crispy wontons and miso emulsion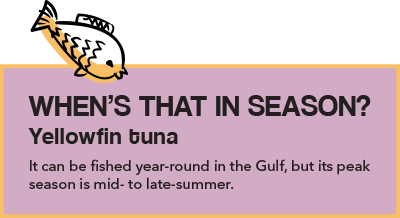 Ahi tuna salad at Mansurs on the Boulevard
Sesame encrusted, seared and served with wakame seaweed salad and a garnish of wasabi and soy syrup
Tuna wrap at Overpass Merchant
Fresh chunks of tuna and mango, rice noodles and butter lettuce cups
Asian black and blue tuna at Jubans
Rare tuna accessorized with blue cheese miso, blackberry soy sauce and ginger slaw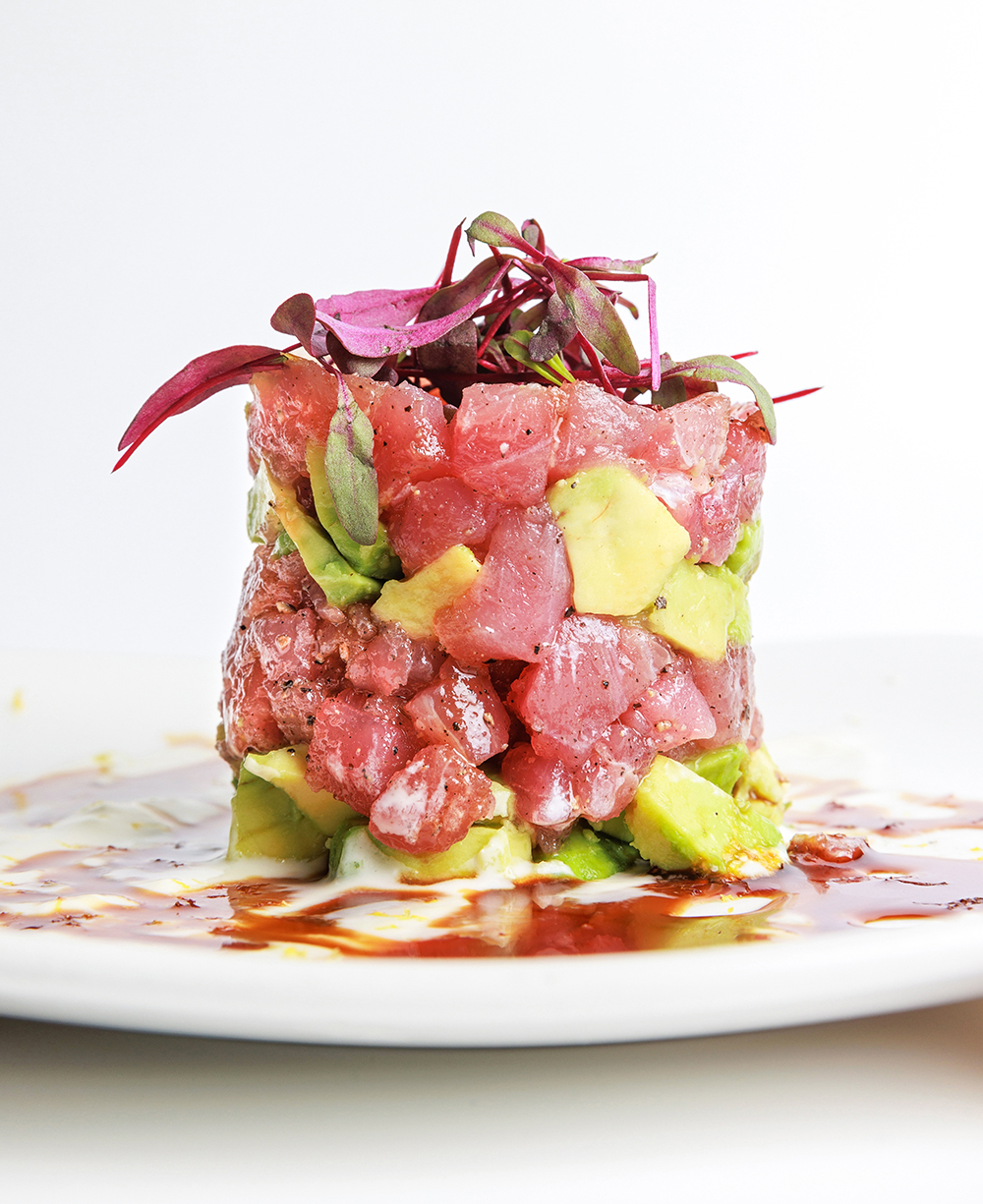 Tuna tartare at Stab's Steak and Seafood
Fresh raw tuna and avocado served over whipped cream cheese with balsamic drizzle and flecks of lemon zest
Atún crudo at Solera
Raw tuna with adobo aioli, green romesco sauce and kombu (kelp) balsamic served with toasted baguette slices
Seared ahi tuna at Phil's Oyster Bar
Seared rare and served with soy-ginger sauce and mirliton slaw
---
This article was originally published in the March 2023 issue of 225 magazine.