For the past year or two, social media has been infiltrated by the rolled ice cream trend. From videos of the ice cream being rolled, to close-ups of the finished product covered with decadent toppings, the posts all had one thing in common—none of them were shot in Baton Rouge. That's because Baton Rouge was sorely missing out on the rolled ice cream trend … until now.
Freezing Cow opened its doors June 6 in the Bluebonnet Village Shopping Center. The company has roots in Tulsa, Oklahoma, but now has five locations throughout the United States. This is the first one to reach Louisiana.
An hour after opening, the line was to the door and remained that way for the entire afternoon.
As I walked in, I was greeted by smiling faces and a chalkboard spanning the front wall, displaying the 18 flavors and more than 40 topping options available.
I then made my way over to five metal slabs, all chilled to 23 degrees below zero. I watched as the ice cream artists poured the liquid base and toppings onto the slabs, mixing up the concoction constantly and not letting it sit for too long. Slowly, the blend began to take shape, and the ice cream was spread into a thin layer.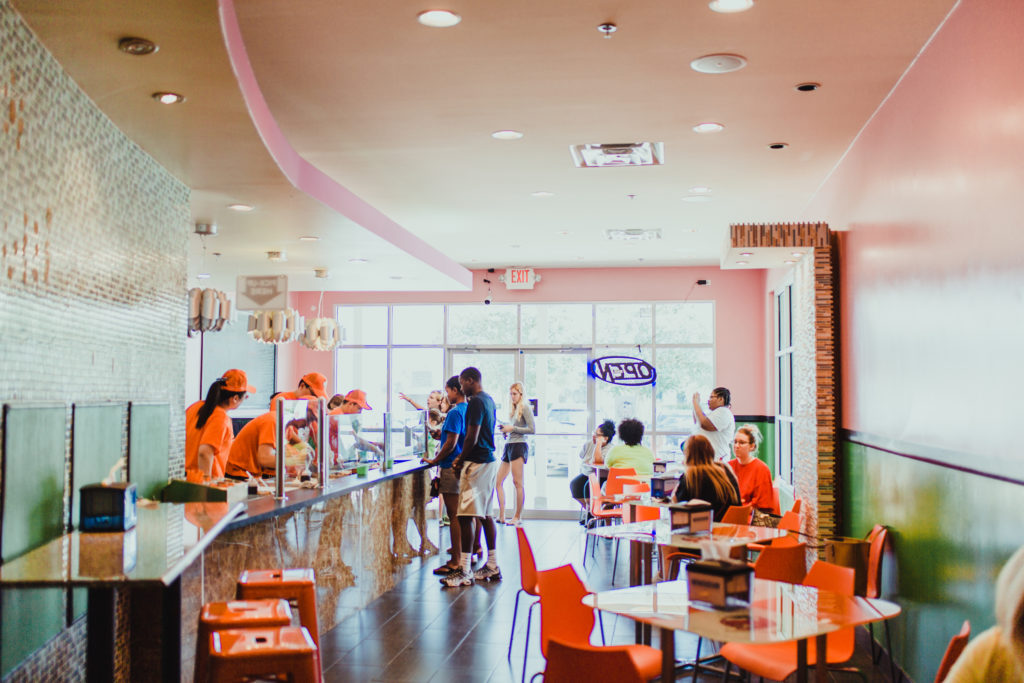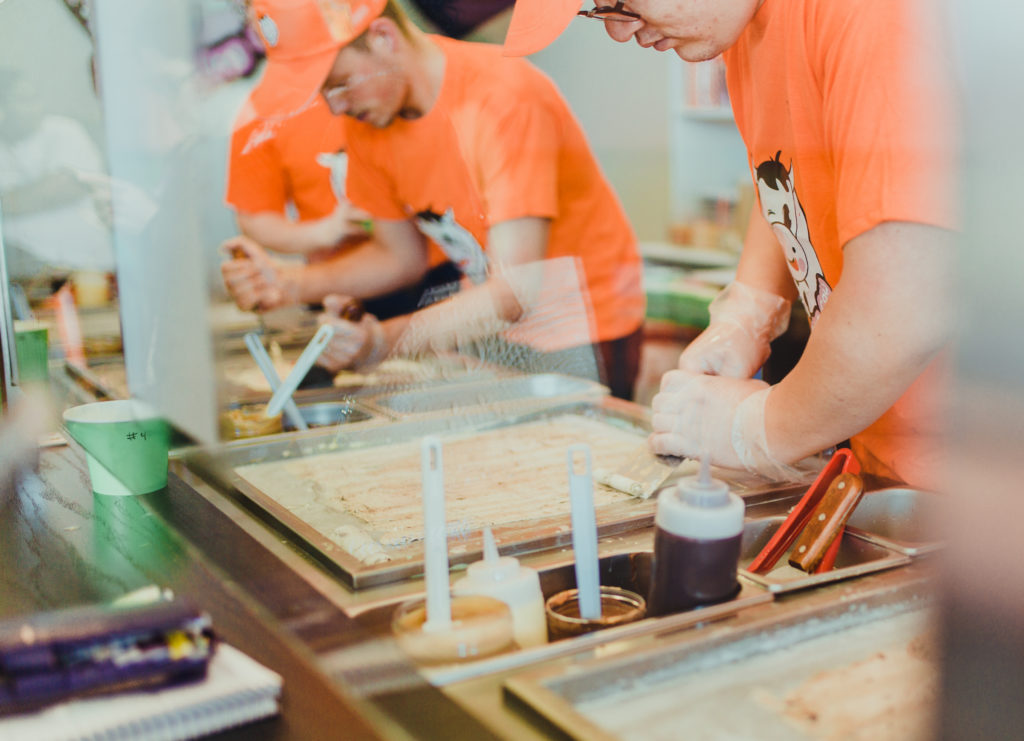 And then, the moment I had been waiting for: The now-frozen ice cream was skillfully rolled into perfect cylinders. The little rolls of ice cream were arranged in a cup and more toppings were gently situated on top.
The finished product almost looked too good to eat—until I remembered it was ice cream, and who was I kidding?
I ended up trying (read: devouring) three flavors. The first was a chocolate ice cream mixed with brownies, Oreos and chocolate chips, then drizzled with chocolate sauce. I was initially surprised with the level of creaminess the ice cream brought for being frozen so quickly. This, paired with the rich flavors created a perfect option for chocolate lovers.
Next was a green tea ice cream mixed with bananas and kiwi, topped with fruity pebbles. The fruit really shined through against the subtle green tea flavor, creating a refreshing dessert perfect for Louisiana summers.
Finally, I sampled a strawberry ice cream combined with real strawberries and bananas, topped with more fresh strawberries. I was going for a classic strawberry flavor, but what I got was a brighter taste and a hint of banana that gave a tartness I both welcomed and enjoyed.
While I came here with the intention of getting some trendy shots for Snapchat, I left with a new level of appreciation for the skill used to make rolled ice cream, which Freezing Cow proved can be both delicious and aesthetically pleasing.
Freezing Cow is at 7514 Bluebonnet Blvd. and is open noon-10 p.m. Sunday-Thursday and noon-11 p.m. Friday and Saturday.