At first, it was the aroma that took me back. Then, the flavor really took me back. The café con leche from Elisa's Cuban Coffee and Kitchen food truck was a dead ringer for the versions of this authentic hot beverage I used to drink every morning in my former home, Miami. Faintly bitter, clouded with milk and spiked with brown sugar, Elisa's café con leche's sharp but mellow profile was a tether to a Cuban culinary scene I've often missed.
Find the food truck weekdays from 6 a.m. to 1 p.m. on North Street between Fourth and Fifth streets in downtown Baton Rouge. It also sets up for special events around town, such as Bin Q Liquor's grand opening back in August. Both breakfast and lunch are on offer, including sandwiches made with tender, oblong Cuban bread. As for the café con leche, order it hot or cold, and served traditionally with brown sugar or with one of several syrups.
Elisa's is one of many newish food truck concepts that satisfy our local itch for global and regional street eats. Vendors like these deliver a bite of something new.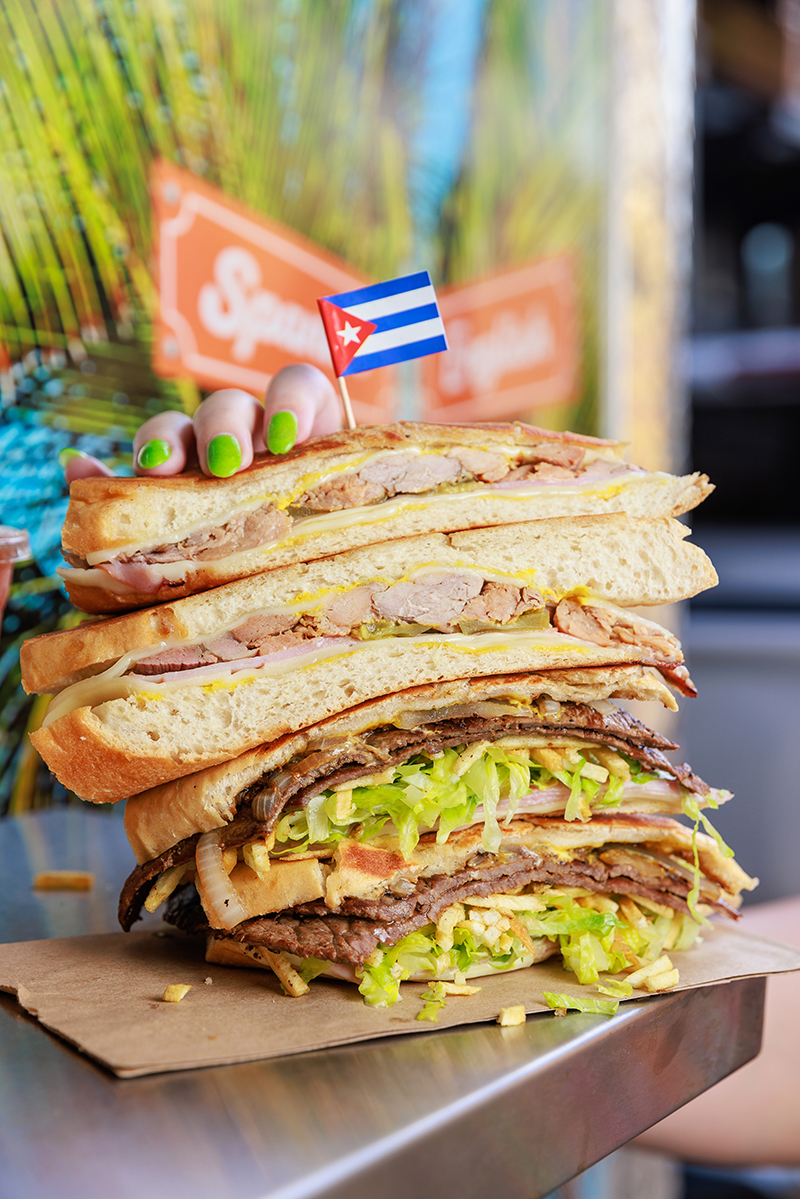 Peru
Aji City
Zachary-based Aji City serves dishes that reflect Peru's diverse culinary scene, which historically includes Asian crosscurrents. Savor an "aeropuerto," in which fried rice and egg noodles are topped with chicken or pork, andouille, scrambled egg and bean sprouts, or "salchipappa," a hot dog with aji chili-spiked mayo and green salsa. Find it on Instagram at @_ajicity_
---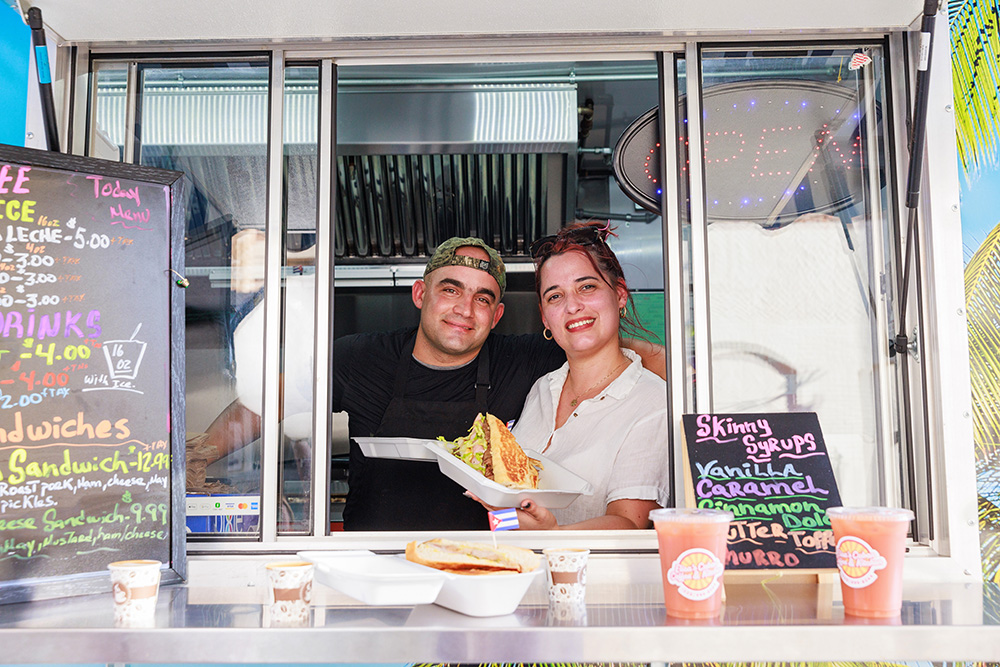 Cuba
Elisa's Cuban Coffee and Kitchen
Order an omelet sandwich on Cuban bread with scrambled eggs, ham and cheese for breakfast, or a Cuban sandwich with roast pork, ham, cheese, mustard and pickles for lunch at this mobile eatery that's often parked downtown. The generously portioned Cuban pork tamale is also a winner. Find it on Instagram at @elisacuban.coffeeykitchen
---
Cuba
Caribbean Express
Spotted outside The Radio Bar, the Main Library at Goodwood and food truck round-ups, Caribbean Express serves sumptuous, boldly flavored eats like Cuban mojo wings with plantains, steak and bacon fries, tacos and quesadillas. Find it on Instagram at @caribbeanexpressbr
---
Mexico
Tacos El Mosco
Stationed at 11855 Airline Highway, the Tacos el Mosco truck is a favorite for authentic tacos, green enchiladas, pork ribs in salsa verde, sopa de res and more. In April, the concept also opened as a brick-and-mortar restaurant, Taqueria el Mosco 2 at 17540 Airline Highway in Prairieville. Find it on Instagram at @tacoselmosco
---
Nashville
Chicky Sandos
Fiery, Nashville-style fried chicken sandwiches on brioche buns are the bedrock dish of this local concept that's lately been setting up shop at 665 Complex Drive. It also serves ranch-drizzled chicken tenders and seasoned waffle fries topped with chicken bites and Monterey Jack cheese. Find it on Instagram at @chickysandos
---
Texas
Envie Smokehouse
Parked lately at pet-friendly bar Pelican to Mars, Envie specializes in Texas-style barbecue, which means you can count on mouthwatering brisket. If pork is your thing, you'll find it here, too, in the form of pulled pork, pork ribs and Asian-style pork belly. On the side, don't miss the gouda mac and cheese. Find it on Instagram at @enviesmokehouse
---
This article was originally published in the October 2023 issue of 225 magazine.