---
Sandwiches are an enduring lunchtime staple, but what goes between the bread continues to evolve. Local chefs and restaurateurs recognize the importance of meat-free options alongside classic muffalettas, po-boys and other protein-packed favorites. It's not just die-hard vegetarians who want to go meat-free—a growing number of flexitarians, along with omnivores who simply want more choices, often opt for a vegetarian lunch, too.
There's an art to creating a veggie- or cheese-centric sandwich that's both balanced in flavor and satisfying to the palate. Here are a few of our current favorites.
---
BURRATA GRILLED CHEESE
The Crown (inside the Royal Standard)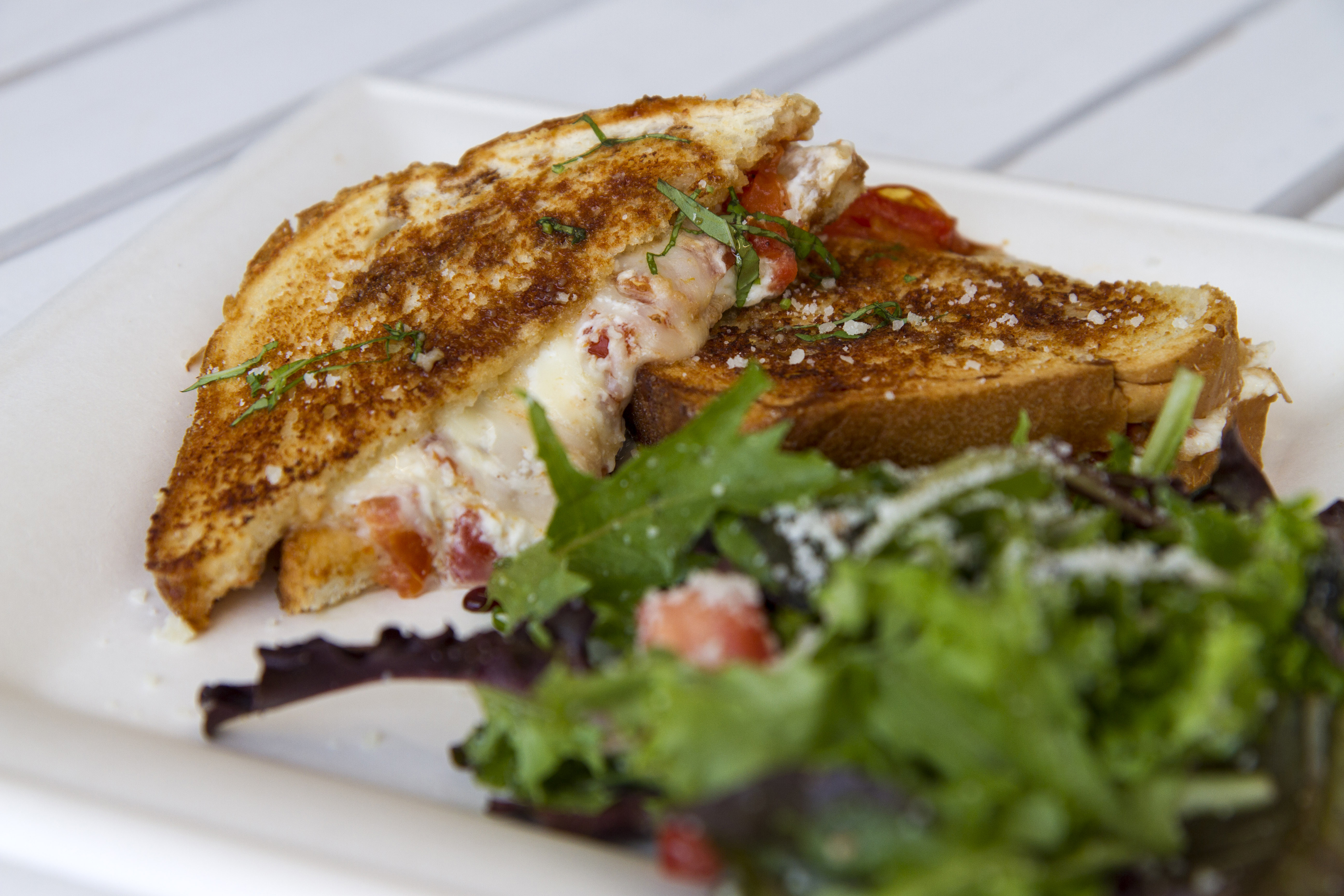 Chef Kevin Black uses burrata (fresh mozzarella stuffed with cream and curd) in this gussied-up grilled cheese at his new spot, The Crown. Burrata, punchy grated Romano cheese and shredded mozzarella meld together in gooey perfection. The cheeses are balanced by honey balsamic glaze, fresh basil and Black's signature tomato confit, which the chef prepares by cooking down Roma tomatoes with garlic and thyme. Order the burrata grilled cheese as a crepe or a sandwich. theroyalstandard.com/bistro
---
NUTTY VEGETARIAN
Heather V's Café (inside The Foyer)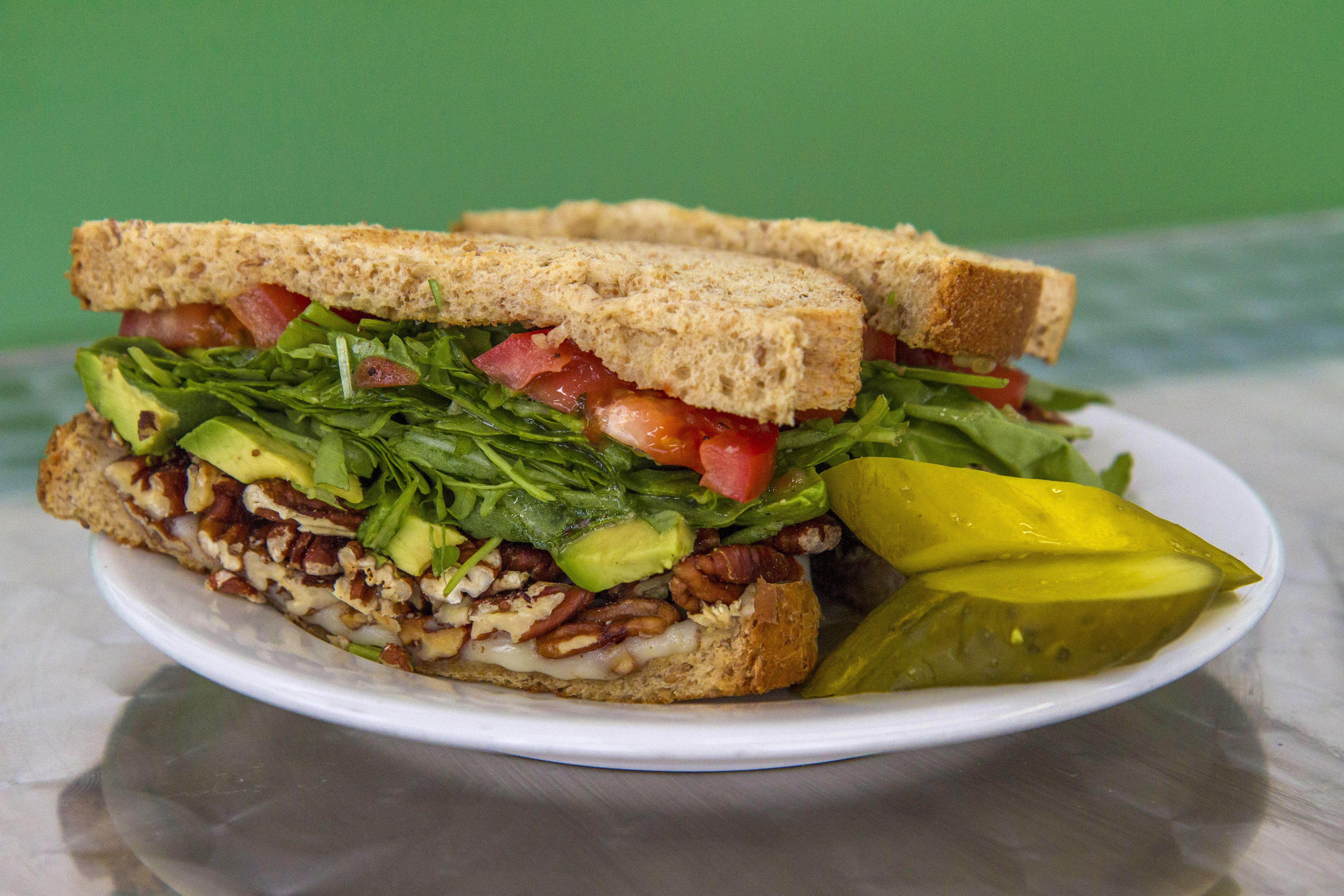 Heather V's chef Heather Villeret uses toasted wheat berry bread for her signature vegetarian sandwich. Its secret lies in the way the melted provolone grabs onto a neatly arranged layer of roasted pecans. Elsewhere in the sandwich are thick, buttery slices of fresh avocado, slices of tomato and a tangle of arugula. A drizzle of Italian dressing is Villaret's condiment of choice. thefoyerbr.com/cafe
---
VEGGIE MELT
Yvette Marie's Cafe (in The Market at Circa 1857)
Yvette Marie's veggie melt is an endless stack of eggplant, artichoke hearts, tomatoes, red onions, spinach, roasted red peppers, fresh mozzarella and white balsamic vinegar situated between hearty white bread. Once assembled, the sandwich is run through a press to keep the veggies contained within the delicately crisp exterior. "Pressed sandwiches are something we've been doing for a long time," says General Manager Hayden Hodges. "In this case, it's dominated by vegetables." Find Yvette Marie's Cafe on Facebook.
---
PIMENTO CHEESE
Maxwell's Market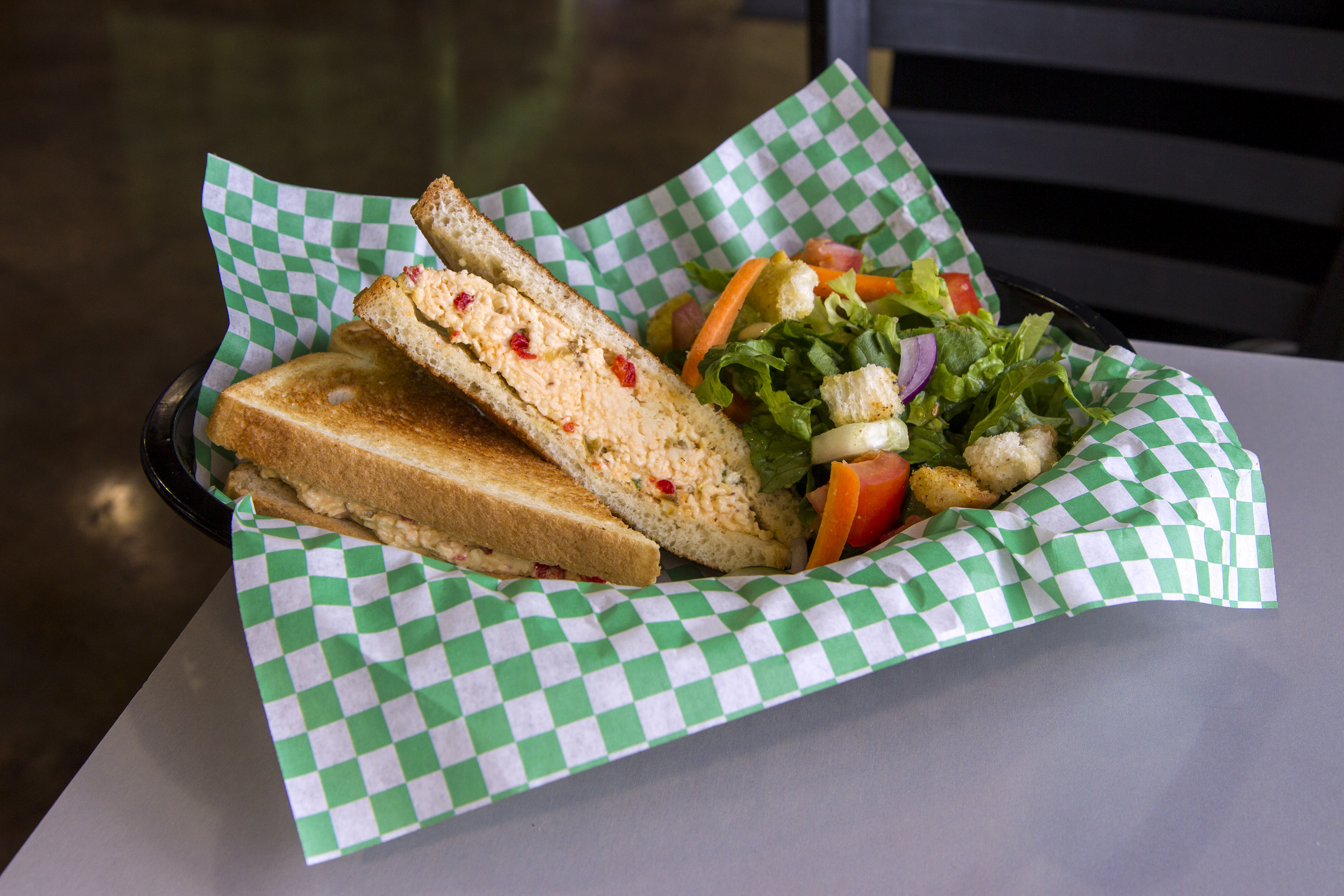 Popular through other parts of the South, pimento cheese makes rare, but welcome, appearances in south Louisiana. Maxwell's Market has featured it on the deli menu and in its retail cold case since the gourmet shop opened 12 years ago. Maxwell's version is prepared with grated sharp cheddar, mayonnaise and cream cheese, fresh green onion, garlic powder, paprika and salt. It is typically served on toasted white or wheat bread with no other accoutrements. Manager Tommy Wiggins says the deli recently rolled out a new smoked Gouda and white cheddar version that could make it to the permanent menu soon. maxwells-market.com
---
MEDITERRANEAN PORTOBELLO
Street Breads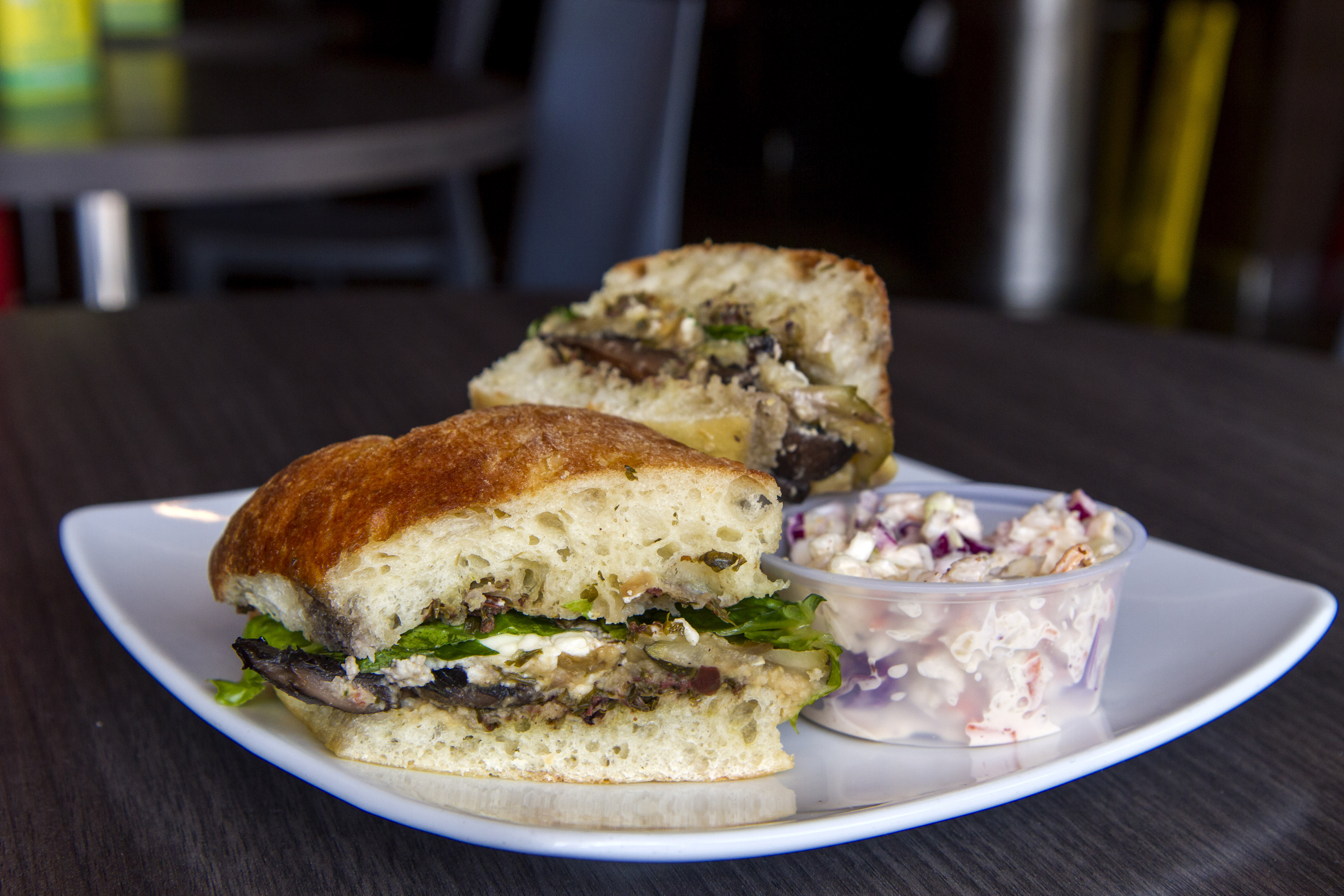 Street Breads founder Josh Priola contracted with the Culinary Institute of America to develop Street Breads' first menu, an original line-up that included this tasty roasted veggie amalgam. Still wildly popular, the sandwich features Portobello mushrooms, eggplant and zucchini—all roasted—plus sundried tomato and pesto hummus, feta cheese and olive and lemon tapenade stuffed between focaccia. "Our goal was to create a sandwich with enough flavor that you wouldn't miss the meat," Priola says. "You're not just biting into a garden. It's got some substance behind it." Find Street Breads on Facebook.
---
This article was originally published in the October 2017 issue of 225 Magazine.