---
Stepping inside the former Burbank location of Hello Sushi, the first change you'll notice is the color palette. Gone are the jewel-toned tables and walls, traded for a more modern, chic combination of white walls and white tables with polished black floors and tiny potted succulents scattered throughout the space.
The bar, once hidden behind a massive artistic structure, now shines from the corner as soon as you step through the door, with a dozen beer taps and tokurris and tiny cups for serving sake. A server brings you a glass of water in a mason jar. Though Japanese cuisine is still the name of the game within these walls, Umami Japanese Bistro has breathed new life into its location.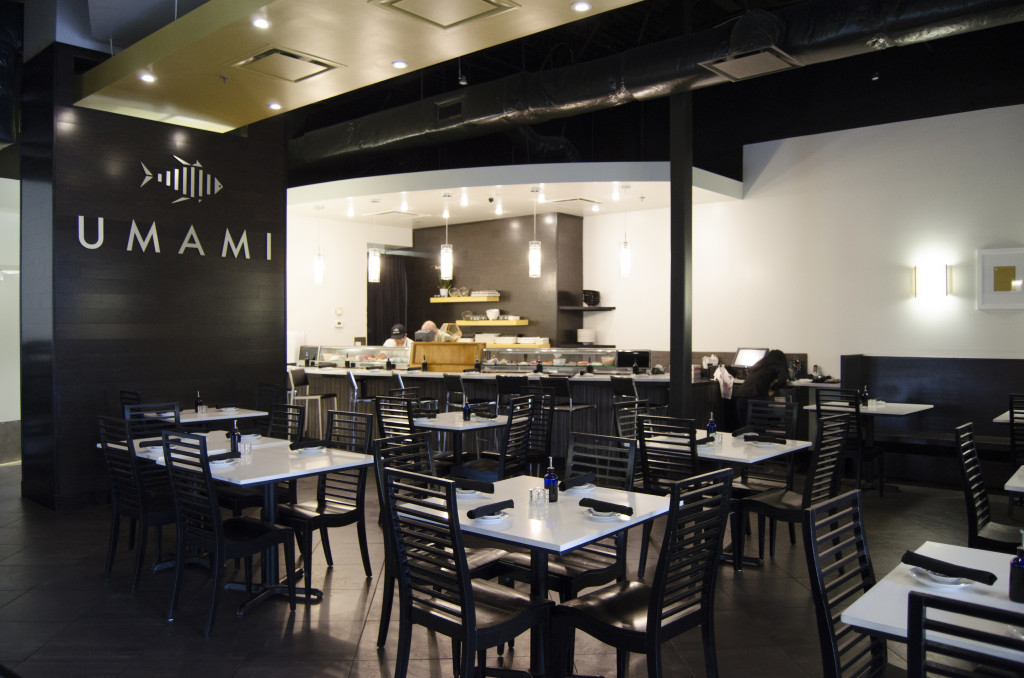 ---
Hello Sushi's chef of eight years, Cong Nguyen, purchased the restaurant with his wife, Thom, in summer 2015, and has since overhauled the interior and built a new menu from the ground up. Umami's menu features small plates, soups and salads, nigiri and sashimi, Japanese entrees and 34 sushi rolls. The Nguyens aim to bring an elevated take on Japanese cuisine without alienating customers at any price point—a crucial strategy, given their close proximity to LSU's campus.