Baton Rouge's second Superior Grill opens today, Oct. 11. Though built on Highland Road, the restaurant takes you to another place and time. If not for the flat-screen TVs, the restaurant's Mexico-meets-Americana vibe might convince you that John Wayne could strut in at any moment.
From the parking lot of the Kenilworth Shopping Center, the newest Superior Grill looks modern with white shiplap siding, red brick and large marquee letters. But once you're through the entrance, you'll begin to notice the details that make the restaurant special.
Architectural gems are everywhere. The prism glass tiles that top each entrance are original Frank Lloyd Wright designs. The wooden structural beams above the bar area, repurposed from a Wisconsin barn, are more than two centuries old.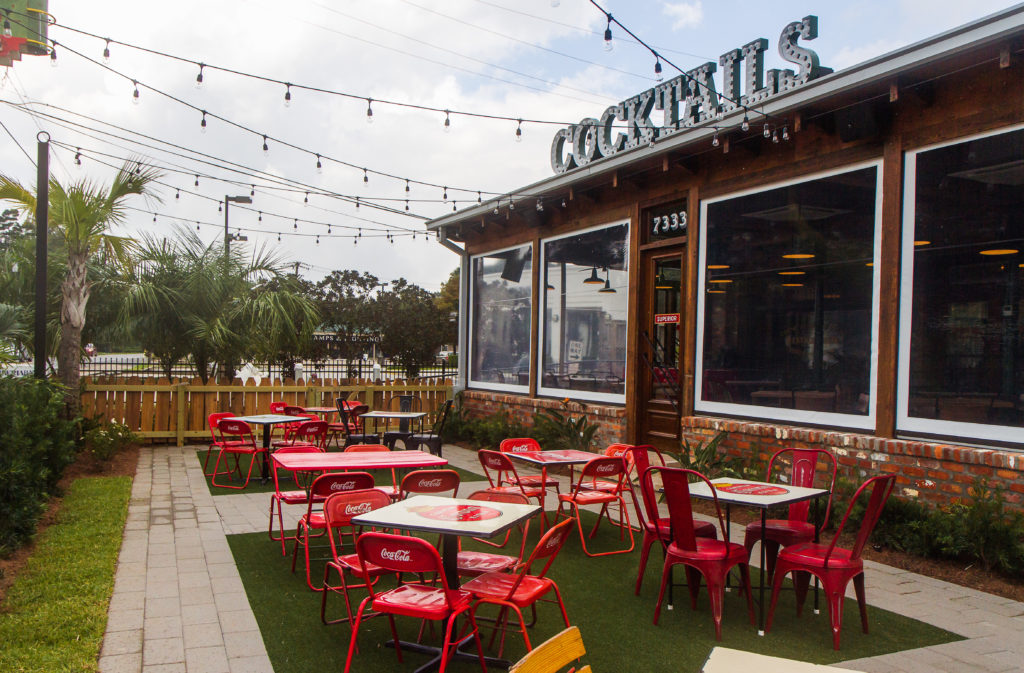 Many of Superior's architectural details nod to restaurants from Florida to Texas, South Louisiana to Chicago. General Manager Brian Whitley traveled around the country for inspiration, scouting out restaurants and antique markets.
Many of the paintings and prints on the walls were antique market finds. Others were commissions—like a painted reproduction of Édouard Manet's "The Dead Toreador" and a series of vintage-inspired travel posters, painted on metal signs.
Other materials were locally sourced. Baton Rouge's Cocreham Brick & Stone, Inc. supplied bricks. Steve Wilson of Baton Rouge crafted the stained glass. Frank Land, also of Baton Rouge, repurposed wrought iron for the outdoor waiting area.
"We want the building to look like it's been here 100 years," Whitley says.
From securing the property to opening, the restaurant has actually been two years in the making. Whitley says Superior Grill's owner had his eye on the Highland site for a while. The lot was once home to Arzi's Restaurant and Monjunis. The Superior team hired Chicago architect Mark Knauer to design a new space.
"His vision was to make it look like a mechanic's shop that's been there forever," Whitley says.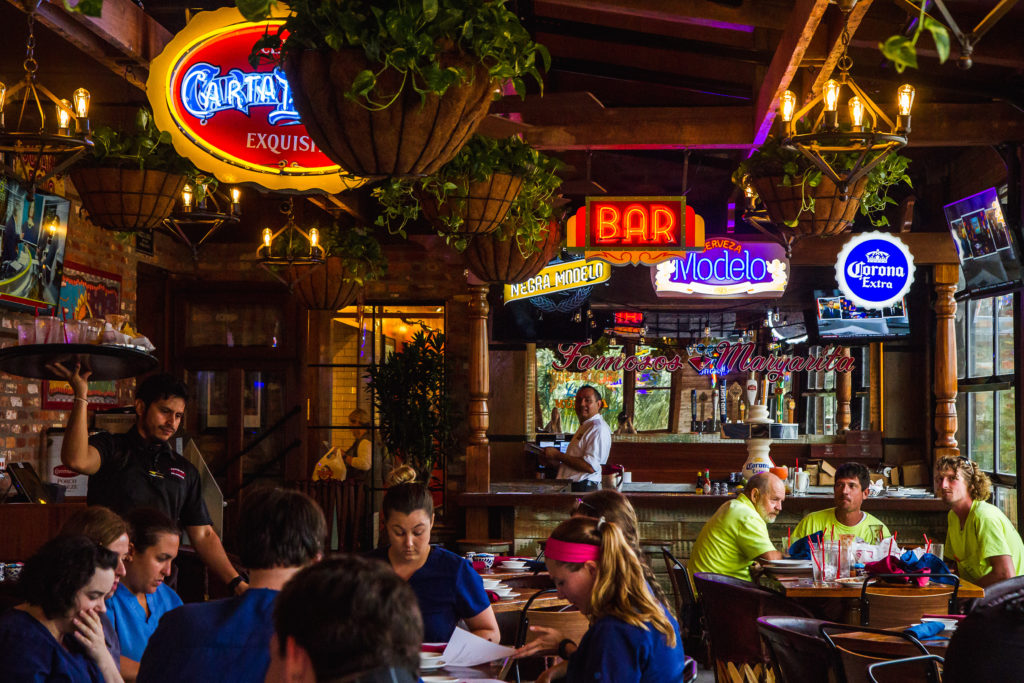 The restaurant offers guests three seating areas to choose from, plus a private dining room to rent out for parties or presentations.
Red brick walls, exposed lightbulb chandeliers and potted plants lend the main dining room a warm vibe. There, guests sit at white-clothed tables. Televisions and taxidermied busts of buffalo, deer and Texas longhorns are mounted overhead.
Guests can also sit in the bar area, with its old-school saloon-style brunswick bar and well-stocked shelves. Upholstered barstools in maroon leather have a midcentury shape.
The restaurant's indoor patio could pass for a cantina. Slate floors, large windows and a margarita bar with a mosaic countertop set it apart from the main dining room. Guests sit at wood tables in equipale chairs—handmade in Mexico from cedar wood and upholstered in maroon leather—that really add character.
You'll also want to check out the outdoor seating area, lined with a picket fence, palm trees and shrubbery. Look up, and you'll see lights strung above and the restaurant's tall marquee sign. If you're waiting for an indoor table, grab one here in the meantime. You can also grab chips, salsa, water and, of course, one of Superior's famous margaritas. Whitley says the outdoor waiting area was designed to be casual and inviting so that parents could bring kids and dog-parents could bring their pooches.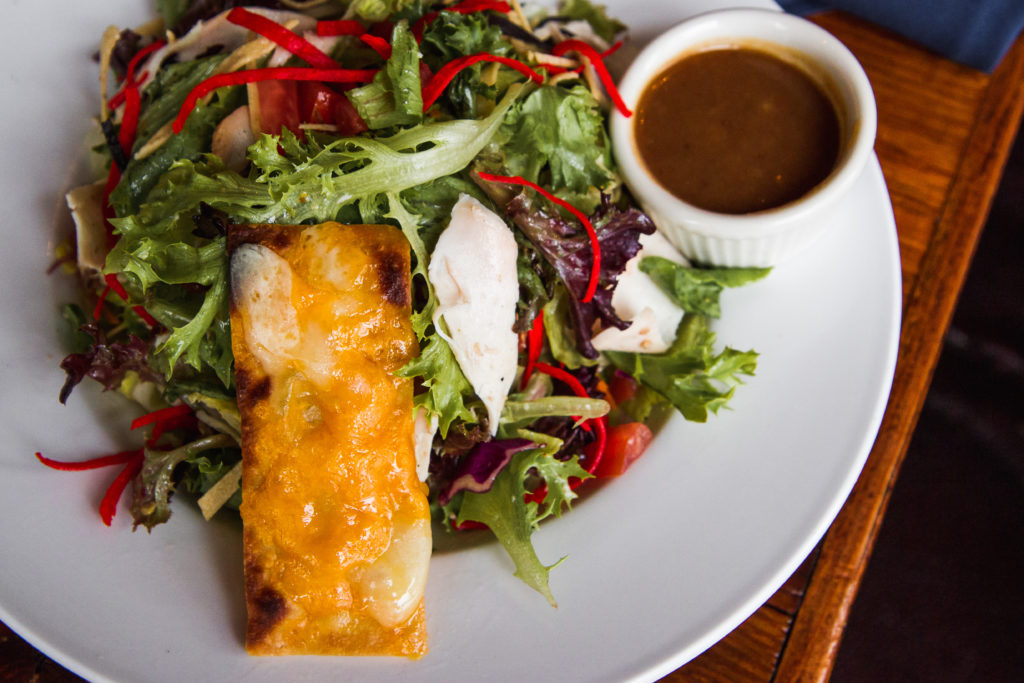 And no, we haven't forgotten the menu. Superior on Highland will serve its traditional menu and margs that customers love, plus craft cocktails and more wines (45 varieties) than the Government Street location, Whitley says. The Highland restaurant also features a "tortilla station," where corn and flour tortillas are made from scratch. 
Superior Grill's Highland location is at 7333 Highland Road. It is open 11 a.m.-10 p.m. Monday-Thursday; 11 a.m.-11 p.m. Friday; 9 a.m.-11 p.m. Saturday; and 9 a.m.-10 p.m. Sunday.